Leadership Conference
Premier educational and networking event for emerging bank leaders in Virginia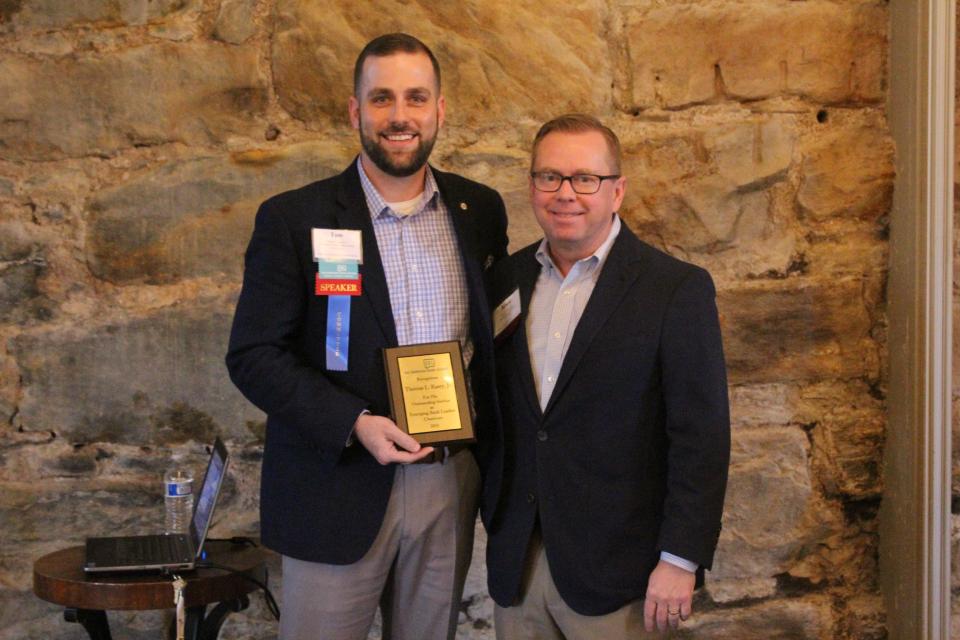 Hotel Madison
710 S Main Street
Harrisonburg, VA
This conference is designed for emerging banking leaders and members of the Virginia Bankers Association Emerging Bank Leaders (EBL) group. This conference will give Emerging Bank Leaders the opportunity to share ideas and network with peers from across the state. You do not have to be an EBL member to attend.
If you are a bank professional looking to gain new skills and interested in growing and progressing within your banking career, this is the event for you. You will hear from leadership speakers and learn ways to engage with the banking industry as you network with individuals from all over the Commonwealth.
Agenda & Speakers
Information on our 2020 conference will be announced soon!
Registration Fees
Member
$455
Non-Member
$955
VBA Event Cancellation Policy
All cancellations will be charged a $25.00 administrative fee. Cancellations received less than 72 business hours before the program will be charged a $75.00 administrative fee plus any additional fees associated with the training. Substitutions are allowed prior to the beginning of course.
Special Needs & Americans with Disabilities Notice
If you have special needs that may affect your participation in this event, please contact Kristen Reid to discuss accommodations.
Inclement Weather
In case of inclement weather, please check the VBA Event Hotline for updates on the status of VBA events.
Hotline Number (804) 819-4739
Hotel Information
Hotel Madison
710 S Main Street
Harrisonburg, VA
More hotel information will be announced soon!
Sponsors
Click here to view the sponsorship opportunities available at the Leadership Conference. Questions? Contact Amy Binns at 804.819.4726.