VBA Virtual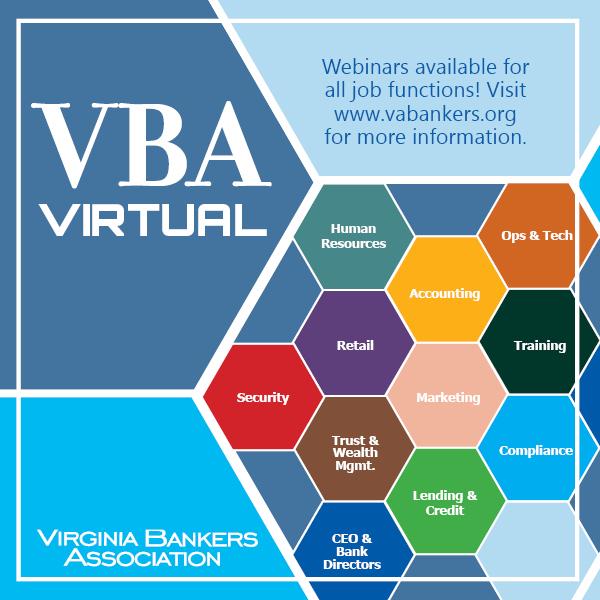 The VBA has formed partnerships with a group of reputable online training providers to bring our members a wide variety of self-paced, instructor-led video training for every function area. VBA Virtual allows you to have access to training delivered on your schedule.
*Special Offer: For all BankWebinars.com offerings, the OnDemand access period for all 'Live Plus Five (Days)' registrations has been extended to 60 days (v. 5 business days). Additionally, BankWebinars.com is waiving the $75 per location fee for additional locations – language to reflect this has not been updated on their website, but the fee will be waived when you register. They are also offering 25% off all recorded webinars with the use of the discount code WebinarOD25 at checkout.
ABA Training is a comprehensive source for training and education available through the American Bankers Association (ABA) and brought to you through the Virginia Bankers Association.