VBA Financial Literacy Toolkit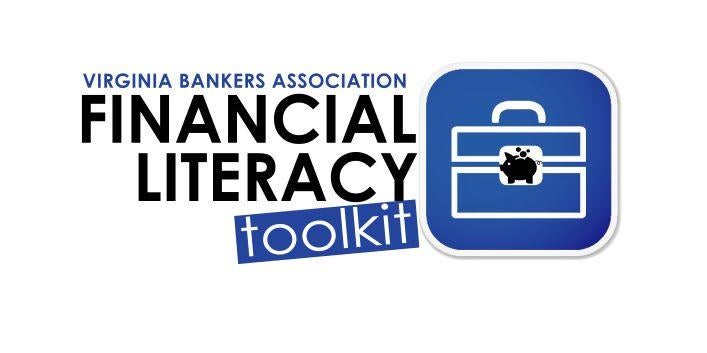 Virginia is leading the charge in personal finance and economics education thanks to efforts from banks, teachers, school administrators, and other organizations that promote financial literacy in Virginia. The VBA Financial Literacy Toolkit is a resource created for our member banks to help develop or enhance a financial literacy program at your bank!
Interested in Updates About Financial Literacy in Virginia?
In connection with the release of our new Financial Literacy Toolkit, be sure to sign up to receive our Financial Literacy Newsletter - The Kit! The VBA uses this monthly publication to communicate news and updates on financial literacy related topics. We update you on upcoming financial literacy events, spotlight bankers making a difference in their community, and showcase different resources available to assist in your financial literacy efforts. Email Monica McDearmon to add anyone at your bank to the mailing list who is interested in or already participating in financial literacy or click here!
Please note the financial literacy toolkit will be updated periodically with new resources, links, and information. Please contact Monica McDearmon at 804-819-4743 with any questions or to find out more about financial literacy.
Part 1 – Getting Started with Financial Literacy
Part 2 – Working with Schools
Part 3 – Tips for Teaching
Part 4 – VBA/ABA Sponsored Programs
Part 5 – Useful Resources
Part 6 – You've Done a Presentation, Now What?
Download the Complete Financial Literacy Toolkit
Customizable Templates