Education & Training
Important VBA Education & Training Events COVID 19 Updates & Information:
John F. Kennedy said, "Leadership and learning are indispensable to each other." The current environment proves that investing in the leaders and future leaders within your organization has never been more important. To that end, the VBA is currently reworking many of the VBA events we had planned for this spring and summer so we can continue to offer quality learning opportunities for your employees, while also safeguarding against COVID-19, and acting in accordance with health guidance from the CDC, WHO, and other health authorities. Please continue to check our event calendar for the most up to date information and contact Courtney Fleming or any other member of the VBA Education & Training team with any questions.
At the VBA, we know the true value of a bank lies in the knowledge of its employees. Success today depends upon having a staff with the knowledge to recognize, envision and create sustainable competitive advantages. Banks can make no greater investment than in the continuing education of their employees. Each VBA education program is carefully designed under the direction of experienced bankers, academicians, regulators and industry consultants to ensure the highest level of programming.
The VBA offers a variety of learning channels each year including classroom seminars, schools, conferences, telephone seminars, online learning, and in-house training – making timely, effective, training conveniently available to every VBA member…from tellers to CEOs.
The VBA conducts specialty events throughout the year for bankers from entry level through executive management providing the opportunity for all levels of bank associates to find an educational experience to fit their needs.

The VBA created our Leadership Training Continuum to show education and training opportunities for every phase of your career, from student to retired bankers.
The VBA offers training and engagement opportunities for all function areas.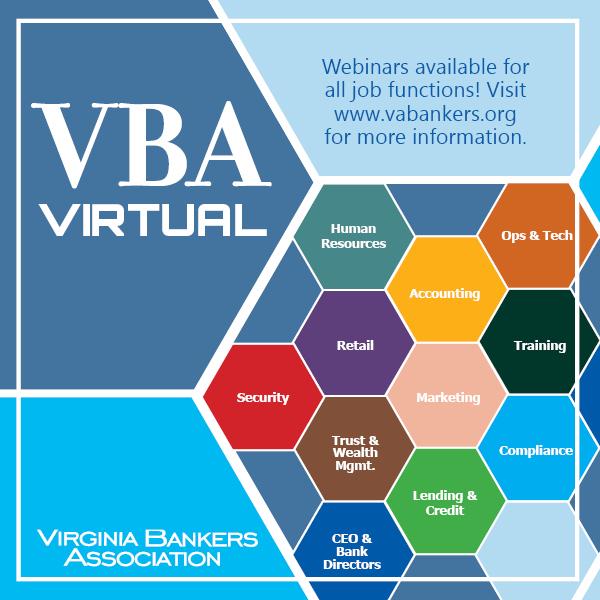 The VBA has formed partnerships with a group of reputable online training providers to bring our members a wide variety of self-paced, instructor-led video training for every function area. VBA Virtual allows you to have access to training delivered on your schedule.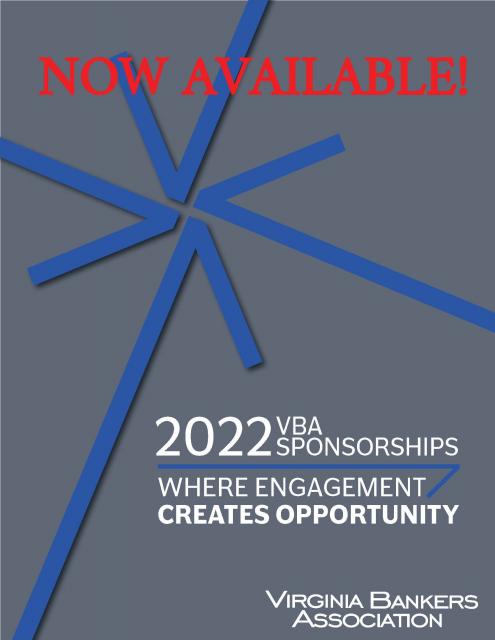 VBA's conferences provide companies with multiple sponsorship and exhibiting opportunities, allowing for interaction with current and prospective bank clients and the chance to increase your brand exposure.
At the VBA, we can customize training to meet the needs of your employees. We work with quality consultants and trainers on the variety of programs we offer each year and can work with them to bring training directly to you. They will tailor their content, format, dates, hours and location to meet your needs.