Sponsorship & Exhibiting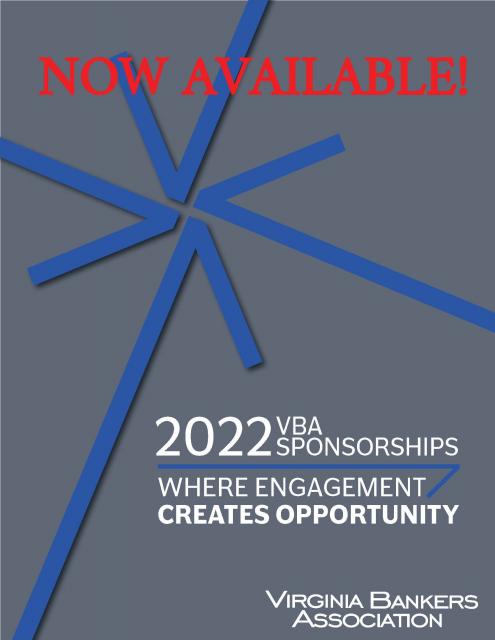 VBA's conferences provide companies with multiple sponsorship and exhibiting opportunities, allowing for interaction with current and prospective bank clients and the chance to increase your brand exposure.
The VBA hosts a multitude of conferences primarily for function-specific positions in our member banks. Each program is developed to provide updates and information on the latest issues impacting the banking industry in that particular area.
NOTE: VBA programs scheduled through December have now gone to a VIRTUAL format. See Reservation Form for more information.