Government Relations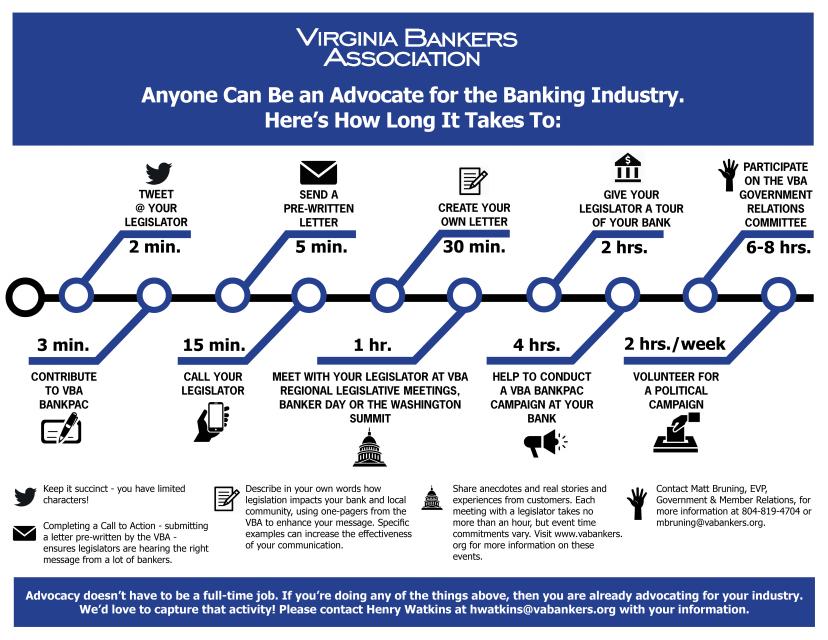 The objective of the VBA's Government Relations Program is to carry forward a unified and effective message to state and federal lawmakers and regulators on legislative and regulatory initiatives that may impact the franchise value of member banks.
The VBA holds events throughout the year to connect bankers with their legislators.
Success on the legislative front largely depends on the efforts of VBA member bankers. Each year, thousands of Virginia Bankers participate in the VBA's grassroots efforts from Legislative Meetings and Banker Day to the ABA/VBA Washington Summit and VBA BankPAC. But there is always more to be done. It's important for bankers to stay involved in grassroots in order to continue to advance the legislative agenda.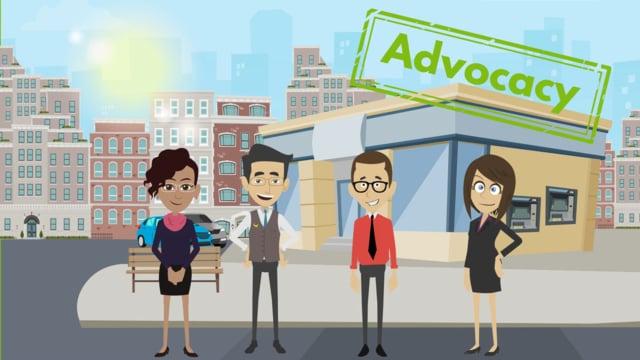 Public policy is determined through the political process. BankPAC is your voice through that process.