VBA Women's Mentorship Program
Knowledge. Empowerment. Motivation. Connection

The VBA created the Women's Mentorship Program to assist our member banks with preparing the talented women within your banks for future senior leadership positions.
Our research shows that women often don't recognize their own talent and need someone to identify the potential for future success in leadership.
In this program, mentor/mentee pairs will participate in a 10-month experience involving one-on-one interaction and discussion combined with training and regional networking opportunities.
This program is designed to help:
Motivate women to explore their potential and focus on their development within the bank
Enhance their knowledge of bank management and their role in the success of the organization
Empower women to set goals and develop a path for achievement
Connect with peers in the industry
Program Components: What the VBA Provides
Formal Mentor and Mentee Training In-Person at the VBA
Bi-Monthly Industry and Development Focus Themes

One-Hour Topical Webinars Presented by Industry Experts

Understanding Bank Management: Bank Financial Management and Leading a Bank
Career Planning/Strategic No
Confidence & Motivation
Change and Resiliency

Bi-Monthly Emails to Mentors and Mentees with:

Discussion Guides
Resources and Templates
Suggested Readings

Regional Networking Opportunities
Opening and Closing Events
Slay Like a Mother – Katherine Wintsch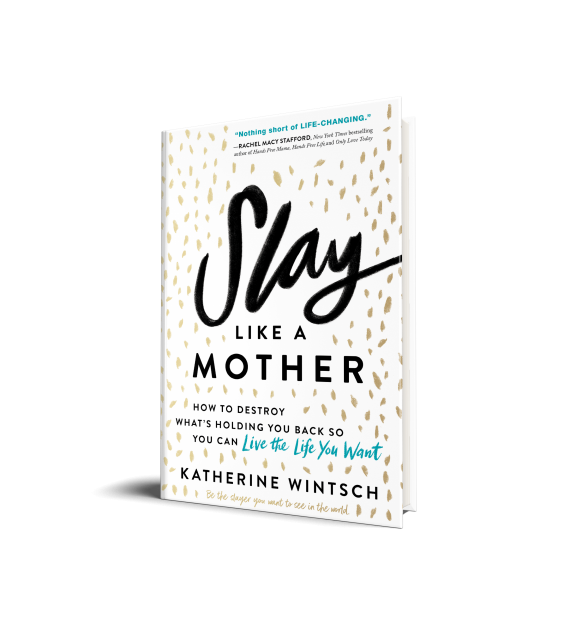 Participants in the program will read Slay Like a Mother: How to Destroy What's Holding You Back So You Can Live the Life You Want by Katherine Wintsch. Using the book, participants will:
Participate in group book club type discussion
Have access to and complete the Slay Like a Mother digital workshop
Participate in a two-hour midpoint workshop led by author Katherine Wintsch
Participate in a closing exercise led by Wintsch at the conclusion of the program
About Katherine Wintsch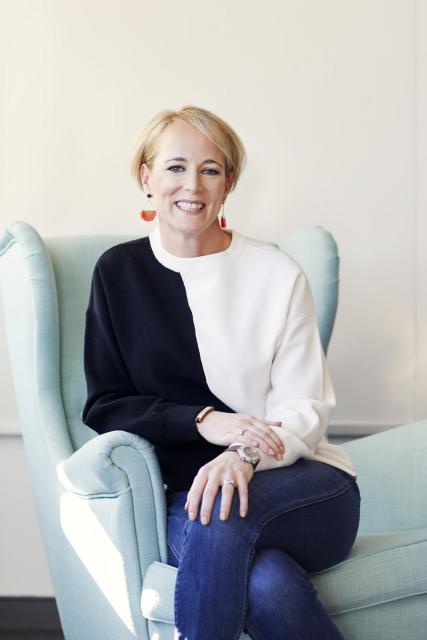 Katherine dedicates her life to making the lives of mothers easier. In her role as founder and CEO of The Mom Complex, she helps the largest companies in the world such as Walmart, Johnson & Johnson and Airbnb better understand and support their mom customers and employees. And in her latest venture, Katherine combines 10+ years of groundbreaking research on motherhood with her own personal journey in her popular book Slay Like a Mother. Parade magazine recently named Slay Like a Mother one of the "top 10 life-changing self-help books of the year" and Katherine's research has been featured by The Today Show, The New York Times, The Wall Street Journal and Fast Company. Katherine is a recipient of the "Working Mother of the Year" award by the Advertising Women of New York, the "Outstanding Woman" award from the YWCA and most recently a "Woman of the Decade" award from the Women's Economic Forum in India.
Identifying Mentors/Mentees
Banks will identify Mentor/Mentee partners within the organization and will register them together for the program.
Mentors can be men or women.
Mentees will be women.
The Mentor/Mentee partners will attend the opening and closing events together and will meet separately and one-on-one back at the bank on a mutually agreed upon schedule over the course of 10 months from December through September.
Mentors/Mentees should be:

Ready to learn from each other
Supportive of the idea of building a network of women in banking
Committed to learning and applying lessons from this experience for the benefit of the organization and each other
Driven with a focus on growth, both personally and professionally
Prepared to spend time as a team before, during and after each one-on-one meeting
Important Program Dates
December 2, 2021
Program Kickoff and Mentor/Mentee Orientation
January 10, 2022
Understanding Bank Management Content Release
Content: Bank Financial Management
Guide: Michelle Austin, EVP and COO, Bank of Botetourt
Content: Leading a Bank
Guide: Maria Tedesco, President, Atlantic Union Bank
March 14, 2022
Career Planning/Strategic No Content Release
Guide: Libby Dishner, Partner, Cresco Coaching & Consulting
May 11, 2022
Slay Like a Mother Two-Hour Workshop
Guide: Katherine Wintsch, Author
Regional Meet-Up Events
June 13, 2022
Confidence & Motivation Content Release
Guide: Elizabeth Bentley, Verge Coaching
August 15, 2022
Change and Resiliency Content Release
Guide: Elizabeth Bentley, Verge Coaching
September 21, 2022
Program Closing Event
Program Pricing
$375 per participant ($750 per mentor/mentee duo)