Pathways to Connect & Protect
Attendee Hub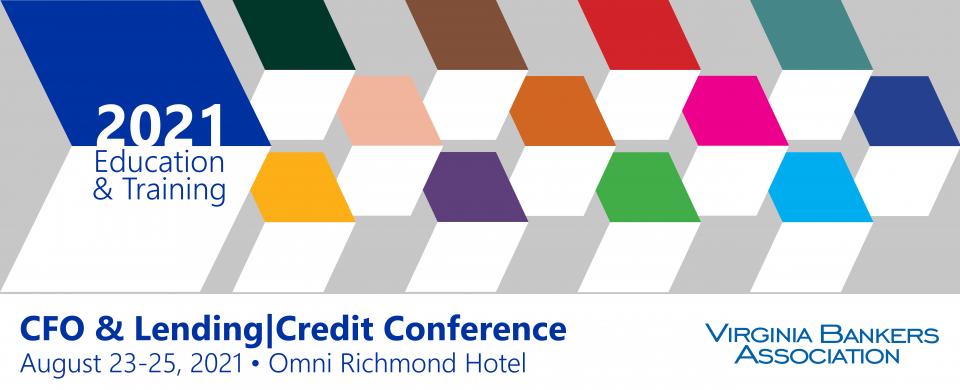 April 22nd Kick-Off
Time: 2:00-2:30 p.m.
During this kick-off, we will walk through the Guidebook and discuss how to get the most out of your experiences over the next few months.
April 22nd Pathways to Connect & Protect Kick-off Recording
Click here to access the recording of the Kick-off (Passcode: 41lpt9P@)
April 22nd Pathways to Connect & Protect Kick-off Slides
Micallef - Pathways to Connect & Protect Kick-Off
Guidebook
Click here (2021 Pathways Attendee Guidebook) to download an electronic version of the Pathways to Connect & Protect Attendee Guidebook!
Sessions by Track
All sessions will run from 2:00-3:00 p.m.
*This session will also interest Ops & Tech attendees.
**These sessions will not be recorded and session materials will not be available for download.
Compliance
Legal Update | May 25, 2021
DeMarion Johnston, Virginia Bankers Association
During this session, DeMarion will discuss recent and upcoming changes in the law that affect banking resulting from the Virginia General Assembly Special Session 2020, Regular Session 2021, and Special Session 2021.
Session sponsored by CRA Partners (VBA Endorsed Provider)
Fair Lending Hot Spots | June 29, 2021 | CRCM 1.25
Margaret Dolinger, CRCM & Steve Houchens, CRCM, TCA
A discussion of hot topics impacting the fair lending risk and performance of financial institutions. The discussion will look at current and evolving risks and best practices for managing fair lending risks at your institution. Based on observations throughout the industry, some of the topics include changes to fair lending compliance management programs, underwriting and pricing practices and the related exception monitoring processes, lending pattern analysis, marketing, special purpose credit programs (under Regulation B), and the impact of Diversity, Equity, and Inclusion on financial institutions and the related expectations.
Session sponsored by TCA (VBA Endorsed Provider)
Banking Cannabis Customers | July 27, 2021 | CERP, CRCM 1.25
Mike Bresnick & Andrew Bigart, Venable LLP
This session will provide attendees with an overview of the legal framework governing the provision of banking services to Cannabis-related businesses (including marijuana, hemp, and CBD), and discuss best practices for establishing robust compliance programs to minimize potential risks.
Long and Winding Road: LIBOR's Transition | August 31, 2021 | CERP, CRCM 1.25
Elizabeth Madlem, Compliance AllianceWhat happens when the most important number in the financial markets, the London Interbank Offered Rate (LIBOR), is set to be phased out? Alternative reference rates (ARRs), also known as risk-free rates (RFRs), have been identified as a replacement – but the creation of alternatives for LIBOR has not been an easy task. The transition from LIBOR will impact both existing and future transactions across contract types and clients–mortgages, corporate loans, derivatives lending. What does this global phenomenon mean for the United States? What are the implications of LIBOR replacement for community banks? There is no doubt the transition from LIBOR is going to bring considerable costs and risks to financial institutions. This shift will change market risk profiles, risk models, valuation tools, product design and hedging strategies. What are the implications of envisioned short-term "fall-back" provisions that are now going to be used for the remaining life of the contract? This presentation will address the financial, customer and operational impacts of replacing the world's most important number.
Session sponsored by Compliance Alliance (VBA Endorsed Provider)
Enterprise Risk Management
2021 and Re-Energized Bank Examination: What to Expect| May 18, 2021 | CERP 1.25
Tim Naughton, Strategic Risk Associates
The last administration wasn't as laissez-faire as industry hoped. New enforcement litigation volume was 2d highest in CFPB history. Relief came "around the edges," in areas such as payday lending. Promises to be forthcoming concerning enforcement actions went unfulfilled. But the premise that the regulatory environment is about to get tougher? That's significantly true. Our largest umbrella topic is Fair Lending. Expect scrutiny of Treatment of Small businesses; PPP loan fairness; Use of artificial intelligence; Racial equity; and Identification of Abusive practices. Also, expect use of unusual sources of examination focus, such as the manner in which the bank handles complaints en masse, as well as in comparison, one to another. Our second umbrella is enterprise risk management: Is your bank assessing relevant risks thoughtfully and routinely, including executive management and the bank's board in the process?
The ALM Process – Managing Performance and Risk in the Current Environment | June 22, 2021 | CERP 1.25
Albert Forrester, Empyrean FICast
COVID-19 has likely changed the banking industry "forever" and redefined best practices for prudent balance sheet management activities and processes. Bank CFOs and their ALCOs must look at their bank through different lenses, and adjust their risk presentations, the nature of their conversations, and the dynamics of strategy discussions in a meaningful way. ALCO processes that create clarity, enable effective challenge, and facilitate focused and persistent conversations on business issues that truly matter – make a real difference. This session will share crucial balance sheet risk management lessons from this unfortunate pandemic and present important considerations and suggestions for lending, deposit and investment strategies as well as overall balance sheet risk management strategies (including interest rate risk, liquidity, and credit/capital management).
Understanding SOC Audit Reports | July 20, 2021 | CERP 1.25
Bryan Newlin, YHB CPAs & Consultants
System and Organization Control (SOC) Reports are used by a bank and their auditors to understand and validate a system. They also are an important part of the vendor management program. Many banks request a SOC report simply to check a box and satisfy their auditor or examiner, but there is value in understanding the full scope and nature of these detailed reports. SOC reports can even play an important role in a bank's cybersecurity risk management program. This session will discuss the four different SOC reporting options, help you understand the different sections of a SOC report and who is responsible for each, and answer the question, "why are the accountants issuing IT related reports?".
Session sponsored by YHB
Managing Climate Change Risk Within the ERM Program | August 27, 2021 CERP 1.25
Mike Cohn, WolfPAC Solutions Group
Climate change is a global threat to every person and every organization. Organizations in every industry will develop different tactics for transitioning to lower carbon economies—and although these transitions may bring heightened risk, failing to adapt prompts even greater risk. Financial institutions occupy a pivotal place in our society as employers and providers of capital to all other industries. Climate change risk could come in the form of:
Extreme natural disasters
Agricultural shifts and disruptions
Widespread disruption throughout the value-chain of carbon-based companies
Volatility of investments in the new energy industry
To reduce the risk of the negative effects associated with these possibilities, banks and credit unions must evaluate an enterprise-wide risk assessment for present threats and vulnerabilities. During this session, we'll detail how to identify these risks and locate opportunities for mitigation. From creation to adoption, we'll discuss what you should do first to get these initiatives running and how to delegate responsibility to team members for proper organization. We'll also show how you can present these findings to your board, leadership team, employees, and customers to ensure proper procedural implementation.
Session sponsored by WolfPAC Solutions Group
Human Resources
Legal Hot Topics | May 24, 2021 | CERP 1.25
Tevis Marshall, Ogletree, Deakins, Nash, Smoak & Stewart, P.C.
The last year has been full of changes and challenges for Virginia employers. In addition to navigating COVID-19 in the workplace, Virginia enacted several new state laws in 2020 that will have an impact on employers large and small. In this seminar, Tevis Marshall, an employment attorney with Ogletree Deakins, will provide a legal update addressing many of the common questions confronted by HR professionals. Can employers require employees to get vaccinated? What are some of the legal pitfalls with remote employees? What are the recent changes to Virginia's employment laws and how will they affect my company? These questions and more will be answered in this interactive and engaging seminar!
Attracting and Retaining Talent in the Post-COVID World: Lessons Learned and Best Practices | June 28, 2021
Kate Shattuck, Korn Ferry
Has the pandemic accelerated or halted your organizations growth? Are your people more or less motivated than they were before? Are the best people leaving your bank? Join a discussion about advancements, best practices, lessons learned from recruiting, retaining and motivating leadership teams and employees including best practices for virtual and hybrid recruitment, engaging in diverse recruiting processes, compensation trends and onboarding lessons learned.
Session sponsored by HealthEquity (VBA Endorsed Provider)
Building Culture by Intention Amid Remote & Hybrid Workforce Model Shifts | July 26, 2021
Juan Betancourt, Humantelligence
Times, they are changing—and gone are the days of traditional in-office working environments. Many organizations will never return to the days when everyone worked side-by-side all day, every day of the week. For some, this is a relief. For others, this change brings anxiety. However you're experiencing this change, chances are, you're facing challenges supporting remote teams and may be in need of new, fresh strategies for empowering this kind of work and sustaining your teams' and organizational culture. In this session, Fairfax, Virginia-born Juan Betancourt, CEO of Humantelligence, will focus on:
Common challenges managing a remote/hybrid culture versus in-office
Tips to address remote performance challenges​
A framework for using technology to build culture intentionally
You'll also gain insight into how institutions like Bank of the West, Banesco, Paramount Bank, and Richwood Bank are leveraging technology to measure, manage, and hire for culture fit. When you leave this session, you will come away with actionable recommendations you can begin to implement immediately, as well as a longer-term strategy to reset your culture for improved collaboration, engagement, and productivity.
Session sponsored by Paylocity
HR Must Influence the Strategy, Not Just Implement It | August 30, 2021
Tim O'Rourke, Pearl Meyer
For years, we have talked about getting to the strategy table. We are getting there more and more, but too many of us are just taking notes instead of writing the strategy. OK, you report turnover and days jobs are posted but what are the strategic implications? Tim O'Rourke will show how to partner with your boss and the rest of the strategy team by influencing the strategic plan as an advisor that translates the meaning of the data we bring to the table.
Session sponsored by Pearl Meyer
Marketing
Reimagining Your Marketing Strategy in the Post-COVID World | May 3, 2021 | CFMP 1.25
Martha Bartlett Piland, BANKTASTIC
The myriad changes bank marketers have faced over the last year won't go away. They'll continue to evolve in a post-Covid world. Customers are more accustomed to using technology–and they're also hungry for face-to-face communications. So what's a marketer to do? Look for the many possibilities this post-Covid landscape offers. Join Martha Bartlett Piland, president & CEO of BANKTASTIC, for smart strategies on looking ahead, taking advantage of many new opportunities and putting your best brand forward in 2021 and beyond.
Session sponsored by College Ave Student Loans
The Magic of Marketing Automation Is Doing More With Less | June 7, 2021 | CFMP 1.25
Hunter Young, HiFi Agency
Banks love a good campaign. We promote HELOCs in the spring, Student Checking in August, and the 401k as a new year rolls over. We've never been setup to do something different.

Until now.

Marketing automation gives banks a chance to reduce the strain on their limited resources and finally connect with their customers when it makes most sense for their customers. Creating these automated programs requires a blend of marketing and technology expertise that can transform how your customer engages your organization.
Session sponsored by Banzai! (VBA Endorsed Provider)
​Making Your Digital Dollar Count | July 6, 2021 | CFMP 1.25
Kristin Sundin Brandt, Sundin Associates
How do you know if the resources you are allocating to digital marketing – not just money, but also time – are effective? We will take a look at ways to evaluate your efforts with the goal of determining what should continue, and what should go.
Session sponsored by Works24
Mining for Gold: Driving Results with Your Data | August 9, 2021 | CFMP 1.25
Robb Rempel, Haberfeld
As the race for core customers, fee income, and expanded customer relationships intensifies, it is imperative to have your financial institution positioned for growth. In the age of analytics and informed decision-making, financial institutions have a largely untapped source of internal data. We know where our current customers live and operate their businesses, and we have access to internal product and service utilization. Given this wealth of information, why aren't more organizations utilizing it to improve results? During this session, we will explore specific and actionable strategies to use internal data to:
Grow core customers
Increase fee income
Deepen customer relationships
Session sponsored by Haberfeld
Ops & Tech
Stay Ahead of the Digital Demand | May 4, 2021
Greg Varnell, Q2
Banks have turned to digital solutions to meet their needs, and many are not returning to in-branch service in 2021. Community banks must stay competitive when it comes to technology and innovation. In this webinar, Greg Varnell, VP of Engineering for Q2's Partner Marketplace, will tell you just how to do it.
Session sponsored by Q2 (VBA Endorsed Provider)
Five Faster Payments Updates from a Community Bank Insider | June 8, 2021 | CAFP, CRCM 1.25
DJ Seeterlin, Chesapeake Bank
The speed of payments and the way banks support them are changing rapidly. Realtime Payments are relevant to your customers now, and many peer banks are implementing solutions. Learn about what's going on with RTP, FedNow, Zelle, and other payment streams. Find out what other banks are doing and what you need to know to prepare your bank. Faster payments can also bring faster fraud. Learn what other bank's are seeing and what to expect.
Session sponsored by ATM USA
*Elevating Your Fraud Prevention Strategies | July 7, 2021 | CAFP, CRCM 1.25
Ryan Dutton, Shazam
What are the latest schemes, trends and tricks fraudsters are using to get your customer information? With ever-evolving tactics, it can be difficult to stay abreast of current trends. Learn the many ways criminals are gathering card information and what can be done to prevent fraud and card losses. Fraud detection systems, blocking transactions, transaction alerts and other important tools will be discussed. From chip cards to the increase in skimming attacks, we'll discuss ways to keep fighting back.
Session sponsored by TBL Networks (VBA Endorsed Provider)
*This session will not be recorded and session materials will not be available for download.
Strategic Risk Taking | August 10, 2021
Lenn Freeman, Genesys
There is risk-taking and then there is managing risk-taking. Sure, we'd all love to hop over to the latest, cool, Fintech technology and abandon a tired, legacy solution. But what would the board think? There's too much risk in giving up a well-known, sub-par solution without analysis paralysis. Often these exciting ideas get tabled due to risk. Why not consider allocating a portion of next year's budget for taking risks on new technology, with the full understanding that it might fail. But… it might not fail.
Session sponsored by Genesys (VBA Endorsed Provider)
Retail
How to Re-Engage Your Team After a Pandemic | May 10, 2021
Rachelle Humiston, Haberfeld
Over the past year, your team has been in a state of flux with the weekly, and sometimes daily, challenges from the pandemic. Many branches opened with skeleton crews while their counterparts worked from home. Soon our branches will return to full capacity and employees will once again work side-by-side with their peers. We will examine their new mindset and learn what steps you can take in order to create a healthier work environment with more engaged employees.
Session sponsored by College Ave Student Loans
Eliminating the One-Size-Fits-All Approach: Building Modern Financial Experiences Through a Partner Marketplace | June 14, 2021 | CFMP 1.25
Dean Jenkins, Q2
These days, Digital Banking is Banking. Like consumers, business customers now expect a digital banking experience that is aligned directly with the needs of their business. To compete and win in the new digital world, banks need to deliver a digital financial experience that is personalized and relevant to each business and includes the tools they need to manage the financial aspects of their business, which goes well beyond traditional banking functions. By extending their digital banking channel to integrate with Fintech solutions, banks can provide the full financial suite of products that business need – creating new revenue streams for banks and deepening relationships with their business customers. In this session we will discuss the opportunity for banks and how banks can create an apple-store like experience for business customers looking to purchase Fintech solutions.
Session sponsored by Q2 (VBA Endorsed Provider)
​Clicks and Bricks: Blending the Convenience of Technology with the Branding Power of Brick & Mortar | July 12, 2021
Erin Campbell, PWCampbell
The rapid adoption of technology in banking coupled with the significant impact of Gen Y and Z's distinct banking habits have placed enormous pressure on banks to create a seamless customer journey between online and the branch. During this session you will gain a thorough understanding of the relevance of each delivery channel and how to effectively blend the two to increase customer satisfaction and better position your institution for the future.
Session sponsored by PWCampbell (VBA Endorsed Provider)
Consumer Banking Retail Trends | August 16, 2021
Rob Reale, IFM

Session sponsored by Harland Clarke, a Vericast Business (VBA Endorsed Provider)
Security
2021 Cybersecurity Outlook | May 11, 2021 | CAFP, CERP 1.25
Brendan McGowan, Safe Systems
Let's explore how to cover your bases when it comes to network security, including some new breed solutions that combat the latest threats. We'll look at real-life threat cases and what we learned from them. We'll discuss how to apply best practices as you transition your workloads to the cloud. We'll explore:
Fundamental network security elements that too often get overlooked
Cybersecurity investment philosophies in 2021
The latest technologies that combat the latest threats
How transitioning to cloud services impacts your cybersecurity management approach
Session sponsored by Safe Systems
Outside the Box: Groundbreaking Innovations in Bank Security | June 15, 2021
Rebecca Cicarelli & Jeff Trimble, BranchServ
Every bank is unique, and as such faces unique security challenges. Sometimes these challenges require 'out of the box' thinking to look beyond traditional security solutions. Our industry is evolving, and now provides innovative physical security, electronics and service options that may be just the thing to conquer your institutional challenge. BranchServ talks to breakthrough equipment offerings that allow you to reduce resources required for fire safety equipment management, counter the wave of 'hook and chain' ATM crime and more. And we discuss specialized services including equipment decommissioning which is so essential to branch closing management.
Session sponsored by BranchServ
*Civil Unrest – Considerations for Threat Mitigation, Safety and Business Continuity | July 13, 2021
Chris Gagne, US Secret Service
The objective is to provide a general overview of threats to businesses posed by various groups or individuals engaged in civil unrest in our communities. I will discuss the law enforcement perspectives of the importance of having threat mitigation and recovery plans in place as part of any business continuity model. Plans should be holistic and above all, flexible while considering best practices for cyber, physical, personnel security and training as they are developed and implemented.
Session sponsored by Advanced Network Systems
*This session will not be recorded and session materials will not be available for download.
How to Illuminate Your Cybersecurity Blindspots Before Hackers Do It For You* | August 17, 2021
Alex Heid, Gradient
*This session will also interest Ops & Tech attendees.
Session sponsored by Gradient (VBA Endorsed Provider)
Training
Creating a Culture of Agility | May 17, 2021
Wendy Berenson, InnerWill
Agility is the ability to respond to changes and new situations with flexibility, adaptability, and creativity. The willingness to learn fast, move quickly and easily, and take necessary action rapidly will be the main topics of this presentation.
Diversity & Inclusion – Getting to BE CLEAR | June 21, 2021
Delphia Howze, D. Howze Solutions, LLC
The topic of Diversity & Inclusion (D&I) has been an area of focus for several years. However, in many organizations, little progress has been made in terms of leveraging the value of D&I to create inclusive environments. In general, organization encounter specific challenges that may limit opportunities to move the needle regarding D&I in the workplace. In this session we will work to BE CLEAR and intentional about D&I efforts which will support a sustainable strategic approach in your organization.
Making Micro Work: 4 Approaches to Microlearning and Tips to Add Value for your Learners | July 19, 2021
Carla Torgerson, TorranceLearning
In this session, you'll identify how to go micro with the greatest impact in your curriculum. First we'll share 4 primary use cases for microlearning and look at real examples of these different types of microlearning used successfully in organizations today. Then we will share some tips for doing each type most effectively so you can do it too. Finally we will share ideas for how to motivate and engage learners to consume your microlearning content. You will leave this session with fresh ideas for incorporating microlearning into your curriculum and practical tips for how to make those ideas a reality!
Learning & Development Roles Re-Imagined Post Pandemic | August 26, 2021
Liz Schaefer, Korn Ferry
In this presentation, attendees will gain insight into the evolution of L&D roles and how the pandemic has accelerated and shaped this function.
Sessions by Month
All sessions will run from 2:00-3:00 p.m.
May
June
July
August
Session Materials & Zoom Recordings
Pathways to Connect & Protect Swag
April 22 Pathways to Connect & Protect Kick-off
Click here to access the recording of the Kick-off (Passcode: 41lpt9P@)
May Sessions
May 3 | Reimagining Your Marketing Strategy in the Post-COVID World, Martha Bartlett Piland, BANKTASTIC
Click here to access this recording (Passcode: rqz=ft6@)
May 4 | Stay Ahead of the New Digital Demand, Greg Varnell, Q2
Click here to access this recording (Passcode: zDj39H.e)
Credits
Continuing Professional Education Credits (CPE)
We will provide a CPE form for attendees to complete at the end of each month. Please check back following the May virtual sessions for the May sessions CPE form.
ABA Professional Certifications
American Bankers Association (ABA) Professional Certifications has approved Pathways to Connect & Protect 2021 for:
CAFP 3.75, CERP 10, CFMP 6.25, CRCM 6.25 CE credits
ABA Professional Certifications is dedicated to promoting the highest standards of performance and ethics within the financial services industry. This statement is not an endorsement of this program or its sponsor.
Attendee Instructions for Submitting ABA CE Credit
Attendees must self-submit credit by logging into their Certification Dashboard
Hover over 'ADD CE CREDIT' and select 'APPROVED NON-ABA CE'
Enter key word(s) from program title or sponsor name and select your program from the search results
Click 'Request' and when page refreshes click 'Mark Complete' to finalize submission
CAFP (3.75 credits)
Each session is eligible for 1.25 credits.
May 11: 2021 Cybersecurity Outlook
June 8: Five Faster Payments Updates from a Community Bank Insider
July 7: Elevating Your Fraud Prevention Strategies
CERP (10 credits)
Each session is eligible for 1.25 credits.
May 11: 2021 Cybersecurity Outlook
May 18: 2021 and Re-Energized Bank Examination: What to Expect
May 24: Legal Hot Topics
June 22: ALCO and Balance Sheet Management in the Era of COVID-19
July 20: Understanding SOC Audit Reports
July 27: Banking Cannabis Customers
August 27: Managing Climate Change Risk Within the ERM Program
August 31: Long and Winding Road: LIBOR's Transition
CFMP (6.25 credits)
Each session is eligible for 1.25 credits.
May 3: Reimagining Your Marketing Strategy in the Post-COVID World
June 7: The Magic of Marketing Automation Is Doing More With Less
June 14: Eliminating the One-Size-Fits-All Approach
July 6: Making Your Digital Dollar Count
August 9: Mining for Gold: Driving Results with Your Data
CRCM (6.25 credits)
Each session is eligible for 1.25 credits.
June 8: Five Faster Payments Updates from a Community Bank Insider
June 29: Fair Lending Hot Spots
July 7: Elevating Your Fraud Prevention Strategies
July 27: Banking Cannabis Customers
August 31: Long and Winding Road: LIBOR's Transition
SHRM Professional Development Credits (PDCs)
SHRM (9 PDCs)
Each session is eligible for 1 PDC.
VBA Pathways to Connect & Protect SHRM Form
May 10: How to Re-Engage Your Team After a Pandemic
May 17: Creating a Culture of Agility
May 24: Legal Hot Topics
June 21: Diversity & Inclusion – Getting to BE CLEAR
June 28: Attracting and Retaining Talent in the Post-COVID World: Lessons Learned and Best Practices
July 19: Making Micro Work: 4 Approaches to Microlearning and Tips to Add Value for your Learners
July 26: Building Culture by Intention Amid Remote & Hybrid Workforce
August 26: Learning & Development Roles Re-Imagined Post Pandemic
August 30: HR Must Influence the Strategy, Not Just Implement It
Meet Your "Chief Tour Guide"

Joe Micallef, CEO
Grow UP Sales Consulting LLC
Joe is an award-winning banker and sales expert with almost 30 years of banking and sales leadership experience in Australia, Canada and the USA. This valuable global experience has ideally positioned Joe to share insights on universal best practices for achieving career success and growing your Bank. As a bank leader, and now professional bank coach, Joe has consistently produced record annual results for financial institutions across the globe and developed exciting career opportunities for hundreds of finance professionals. He has been recognized throughout his career for his strategic, collaborative and charismatic approach to achieving exceptional results. In 2014 Insurance Business magazine named him one of Canada's "Hottest Insurance Professionals" and in 2016 he won the Chicago Daily Herald Business Ledger's award for "Outstanding Services to Entrepreneurs". Joe is passionate about engaging, enlightening and energizing bankers to build an exciting career and achieve a better quality of life.
2021 Speakers

Martha Bartlett Piland, BANKTASTIC
Martha's an innovator, inventor and entrepreneur. Some call her a business personal trainer. In 1998, she founded MB Piland Advertising + Marketing. The agency has a reputation for razor sharp strategy and killer creative. Martha's vision led to the creation of BANKTASTIC, a division of MB Piland that focuses on financial institutions and organizations that serve them. She's the inventor of TRANSFORMOTION™ in a Box and her award-winning book Culturing Creative, was published in 2015. Her second book, Beyond Sticky, is just for bankers and is available everywhere books are sold. Her articles regularly appear in the American Bankers Association Journal and The Financial Brand. Martha is a highly-sought speaker and has traveled across the US and Canada – and as far as China - speaking on branding and marketing strategy, facilitating retreats and giving motivational talks. She is widely regarded as not only a marketing industry expert but as an innovative entrepreneur and business leader as well. In 2017, she was inducted into the Kansas Business Hall of Fame.

Wendy Berenson, InnerWill
Wendy Berenson is a facilitator and leadership coach for InnerWill Leadership Institute. Wendy brings over 20 years of expertise in training and development, facilitation, coaching, and human resources to the clients we serve. She has a passion for helping leaders develop a culture of engaging employee experiences and has a unique knack for identifying the strengths of others and helping them reach their highest potential. Wendy is originally from Louisiana, and she remains true to her roots by loving all foods that are fried, the New Orleans Saints, and still believes saying ma'am and sir are the utmost signs of respect. Currently she resides in Mechanicsville, Virginia where she and her husband are navigating parenting two college age boys (one Virginia Tech Hokie and one Tennessee Volunteer) raising them to be men of character.

Juan Betancourt, Humantelligence
Juan Betancourt has led a Miami-based culture and talent intelligence start-up — Humantelligence — since 2015, whose solution helps organizations accurately measure and manage culture at every level of an organization, from individuals and teams to overall corporate culture. He also founded Gonza Executive Search, served as a client partner for Korn Ferry, and principal for Heidrick & Struggles — all of which teed up his work for Humantelligence. Humantelligence is predicated upon the B-M-W methodology (Behaviors-Motivators-Work Energizers) — using psychometrics to measure, manage and hire for culture fit, and how a cultural analytics approach to building teams leads to increased engagement and productivity.

Andrew Bigart, Venable LLP
Andrew Bigart helps banks, payments companies, and fintechs work together to develop cutting edge financial services for consumers and businesses. Andrew's broad experience in financial services, covering areas such as anti-money laundering and consumer protection, allows him to help banks, payment facilitators, digital wallets, small business lenders, and other financial services providers navigate the complex federal and state regulatory landscape. In connection with this work, Andrew advises numerous financial institutions that work with marijuana-related businesses, including on how to set up compliance programs to minimize risk consistent with federal guidance and other best practices.

Mike Bresnick, Venable LLP
Michael Bresnick is a partner in Venable LLP's Washington, D.C., office, serving as Chair of the Financial Services Investigations and Enforcement Practice. He advises financial services companies in BSA/AML, consumer protection, and other civil and criminal investigations and enforcement actions by a variety of government agencies. He also served as the independent monitor for Deutsche Bank AG following the bank's $7.2B settlement with the U.S. Department of Justice over the sale of residential mortgage-backed securities. Mr. Bresnick previously served as Executive Director of President Obama's Financial Fraud Enforcement Task Force within DOJ. In that role he worked directly with the U.S. Attorney General and other leaders throughout federal and state government to lead the largest interagency coalition ever assembled to combat financial fraud. In total, Mr. Bresnick spent 10 years in DOJ (where he also served as a supervisor in the Criminal Division's Fraud Section and Assistant U.S. Attorney in the Eastern District of Pennsylvania), leading 16 federal jury trials and representing the government before the United States Court of Appeals for the Third Circuit on numerous occasions.

Erin Campbell, PWCampbell
Erin humbly represents the fourth generation of PWCampbell, a 111 year old family-owned and operated design-build firm. She has spent the last fifteen years gaining hands-on experience in all aspects of the business, learning the intricacies of the design-build process, and forming valuable relationships with clients, vendors, and industry providers. Transitioning into the additional role of Principal, Erin is currently utilizing her valued insight and expansive knowledge to carry on the company's legacy of providing education centered around the latest branching trends, methods to revitalize branch networks for peak performance and profitability, and optimum space planning for operational efficiency and future growth.
Rebecca Cicarelli, BranchServ
Rebecca Cicarelli Vice President, Marketing & Communications Rebecca Cicarelli joined Custom Vault Corporation; parent company of BranchServ and CustomVault, in 2010. She rose to the role of Vice President of Marketing and Communications in 2020. She has more than 20 years of experience in the field; having held corporate brand and category management positions at L&F Products (Lysol), Unilever and BIC Corp. before launching her own marketing consulting firm and then venturing into business-to-business marketing. Rebecca Cicarelli has a BS in Business Management from the University of Connecticut, and holds an MBA from New York University, Stern School of Business.

Mike Cohn, WolfPAC Solutions Group
Mike is a Principal and the Director of the WolfPAC Solutions Group, where he's responsible for leading the strategic direction of the group. He provides WolfPAC clients with enterprise risk management (ERM) advisory services and board training to banks, credit unions, fintech firms, and professional service organizations. With over 25 years in the banking and technology industries, he has extensive knowledge in strategic planning, technology strategy and management issues, ERM programs, and corporate governance design. Mike also regularly presents on strategy and ERM trends and techniques at conferences and to industry professionals.

Margaret F Dolinger, CRCM, TCA
A veteran Virginia banker whose compliance focus centers on the loan side and the many components of Fair Lending, Margaret Dolinger's ability to analyze credit data, operational processes, branch performance and support fraud investigation research positions her strategically well in the TCA compliance support spectrum. Assigned to TCA's East Coast regional office in Sykesville, MD but operating from Charlottesville, VA, Dolinger primarily assists TCA client banks in the Mid‐Atlantic states, although her extensive banking credentials have led to TCA compliance assignments throughout the country. Prior to joining TCA in 2015, Ms. Dolinger was a Senior Auditor I at Union Bank & Trust, in Ruther Glen, VA. Earlier she held a similar position at Virginia Financial Group, which became StellarOne Bank and was acquired in 2014 by Union Bankshares Corp., the Richmond, VA‐based holding company for Union Bank & Trust. Ms. Dolinger also has held credit analyst, mortgage quality control and escrow positions – all with a Fair Lending overtone – at banks, mortgage companies and title companies in Virginia. Ms. Dolinger received her CRCM (Certified Regulatory Compliance Manager) certification in 2014.

Ryan Dutton, Shazam
Ryan is an experienced fraud strategy manager with a 15-year history of working in the fraud detection industry. His particular focus is the management of payment card fraud, and his work at SHAZAM gives Ryan a front row seat to the challenges facing community financial institutions. The fraud rate for SHAZAM clients is less than half the industry average thanks to the team of fraud specialists Ryan helps lead. The group's combined industry experience, coupled with the latest machine learning artificial intelligence, makes SHAZAM an industry leader when it comes to preventing or reducing fraud for financial institutions. Ryan is an active member of the Association of Certified Fraud Examiners (ACFE). He graduated summa cum laude from Grand View University with a Bachelor of Science, majoring in business management and human resource management.

Albert Forrester, Empyrean FICast
Al Forrester has spent his entire 30+ year career in the risk and balance sheet management industry, both as a practitioner, an educator and as an advisor. As a well known and respected industry veteran, Al brings his wealth of knowledge and experience to Empyrean clients to assist in all facets of the modeling, analysis and management processes. His prior experience is as follows: Co-founder of FICast Data Corporation (now part of Empyrean Solutions) and served as the CEO and head of advisory at FICast for 18 years. Vice President for financial advisory firm, Ponder & Co. where he was responsible for forming the bank consulting and ALM/risk management practice Vice President in Treasury at SunTrust where he was instrumental in designing, implementing and executing the bank's ALM process and strategy. Has always been deeply involved in ALM/risk education as a frequent speaker at countless banking conferences, state banker's associations, as an instructor at the Florida School of Banking and providing training to various state and federal regulators
Lenn Freeman, Genesys Technology Group, LLC

Chris Gagne, US Secret Service
Chris Gagne' United States Secret Service Assistant Special Agent in Charge Protection Intelligence Division Risk Management Branch Chris Gagne is a 22 year veteran of the United States Secret Service; having served in cyber investigative, training, technical and protective assignments in New York and Washington, D.C. Currently, Mr. Gagne is assigned to the Protection Intelligence Division Risk Management Branch. In this role, Mr. Gagne supervises daily operations for protection intelligence investigations, the development of intelligence briefs, risk assessments, open source intelligence analysis and threat mitigation concerning individuals or groups posing potential threats to designated Secret Service protectees, facilities and National Special Security Events (NSSE).
Alex Heid, HackMiami
Alexander Heid is Co-founder and President/CEO of HackMiami. HackMiami is the premier resource in South Florida for highly skilled hackers that specialize in vulnerability analysis, penetration testing, digital forensics, and all manner of information technology and security.
His specialties include digital crime intelligence analysis, application security auditing, network vulnerability analysis, penetration testing, and malware reversal. Much of the research he has participated in is frequently featured at national industry conferences and within mainstream media.
Previously, Heid served as Chapter Chair for South Florida OWASP, and worked within the financial industry. Heid was also a founding member of the Prolexic Technologies PLXSERT team.
In 2007, Alexander Heid founded the Information Security Services, Inc. a full service information technology and information consulting firm.
Heid attended Florida International University. He is a regular organizer and featured speaker at industry conferences.

Steve Houchens, CRCM, TCA
Steven Houchens brings a broad range of experience to his role at TCA. He nearly 40 years of experience in virtually every aspect of bank compliance, regulatory risk management and internal audit; his strengths include identification and quantification of compliance needs and custom-fit solutions. Subject matter expert in Fair Lending laws, he enjoys assisting financial institutions in understanding and managing their lending patterns and fair lending risks. For 16 years prior to joining TCA, he served as a Senior Vice President of Internal Audit, Director of Regulatory Risk Management, and Director of Compliance Audit. Mr. Houchens was responsible for the overall internal audit program in addition to developing and coordinating regulatory compliance programs and processes. Mr. Houchens is a graduate of Virginia Polytechnic Institute and State University, with a BS in Business. He is also an Audit Management graduate of the Bank Administration Institute's School of Bank Administration and is a Graduate of the ABA Graduate School of Compliance Management. Mr. Houchens received his Certified Regulatory Compliance Manager (CRCM) certification in 1998. Mr. Houchens is based in Raleigh, NC, primarily serving TCA clients in the Southeast and Mid-Atlantic states, however, with his extensive background and fair lending focus works with clients across the country.
Delphia Howze, D. Howze Solutions, LLC
Delphia Howze is the CEO and Founder of D. Howze Solutions, LLC, a D&I consultancy. She is a forward-thinking Human Resources and Diversity & Inclusion (D&I) leader with more than 20 years of successful experience in helping organizations leverage human capital and diversity to create and strengthen inclusive environments. She is often referred to as the Inclusion Strategist! Her areas of experience and expertise include developing and implementing HR and D&I strategies, training and development, mentoring and coaching, leadership development, AAP programs, and immigration petitions. As the Executive Director of Inclusion, Diversity and Engagement for the University of Tennessee System, Howze consults and partners with UT's campuses and institutes to advance efforts to identify and remove social, financial and health disparities that impede diversity, equity, and inclusion. In collaboration with university leadership, Howze works to prioritize diversity and inclusion initiatives. She also serves as a resource to campuses and as a statewide advocate. An HR and D&I leader, Delphia has consistently maintained responsibility for working in partnership with senior leaders, key stakeholders, and HR colleagues to shape, develop and deliver HR and D&I strategic plans aligned with organizational priorities. Throughout her career, Delphia has enhanced her skills as an HR professional and D&I leader through roles of responsibility held in industries such as retail, banking, energy, trucking and logistics, consulting, and higher education. She serves a Diversity & Inclusion Expertise Panel Member for the Society for Human Resources Management (SHRM) as well as the President for SHRM of Tompkins County. Delphia consistently demonstrates her commitment to HR and D&I by serving as a board and trustee member to a variety of organizations. She also works closely with college students as Adjunct Professor teaching HR, D&I, and Business principles. Delphia holds a BA from the University of Pittsburgh, an MBA from Point Park University, and Project Management Certification from Villanova University. She maintains PHR certification through HRCI and holds SHRM-CP certification through the Society of Human Resources Management.

Rachelle Humiston, Haberfeld
Rachelle Humiston, Executive Consultant and Director of Cultivate™ has more than 14 years of experience in developing and implementing customer service cultures, brand projects, marketing campaigns, events and public relations initiatives for both large and small companies. Over the past nine years she has worked with some of Haberfeld's top performing clients, visiting nearly 500 branches across the country and coaching more than 5,500 financial industry professionals. Rachelle is responsible for coaching, client management, sales and client communication. Rachelle is a graduate of the University of Kansas.
Dean Jenkins, Q2
Dean has devoted most of his career to delivering digital financial experiences that delight users. He has served in both product and development leadership roles while working at both banks and FinTech companies for 20 years. Dean joined Q2 in 2018 as the Vice President of Product Marketing at Q2, where he works across the organization to launch digital products that change the way consumer and business users interact with financial products and services. He plays a key role in establishing Q2 product strategies that are aligned with market needs and assuring that Q2 products exceed the expectations of both the financial institutions and the customers they serve.

DeMarion Johnston, Virginia Bankers Association
DeMarion Johnston is the General Counsel of the Virginia Bankers Association where she provides legal representation to the Association and its subsidiaries. Prior to joining the VBA, she served as Associate General Counsel in the Office of General Counsel of the Virginia State Corporation Commission advising and representing the Commission and its divisions, primarily the Bureau of Financial Institutions and Bureau of Insurance. She has also worked for a federal banking regulator and in the private practice of law. DeMarion possesses expertise in banking, non-depository financial institutions and services, and insurance, as well as state and federal regulation of those industries.

Elizabeth Madlem, Compliance Alliance
Elizabeth is Deputy General Counsel & Vice President of Compliance Operations at Compliance Alliance. In the past, she served as both the Operations Compliance Manager and Enterprise Risk Manager for Washington Federal Bank, a $16 billion dollar organization headquartered in Seattle, WA. She has industry expertise and real-world solutions surrounding bank-enterprise initiatives as well as knowledge of contract law and bank regulatory compliance. An attorney since 2010, Elizabeth was a Summa Cum Laude, Phi Beta Kappa, Delta Epsilon Sigma graduate of Saint Michael's College in Burlington, VT, and a Juris Doctor from Valparaiso University School of Law in Indiana. Elizabeth oversees all of Compliance Operations, including a team of Hotline Attorneys and Compliance Specialists, chairs the Education department, and is a contributing featured author in numerous local and national publications.

Tevis Marshall, Ogletree, Deakins, Nash, Smoak & Stewart, P.C.
Tevis Marshall is a shareholder and founding member of the Richmond, Virginia office of Ogletree Deakins. Tevis has been recognized by Best Lawyers in America and named in Virginia Business Magazine's "Legal Elite." Tevis litigates employment cases in state and federal courts across the country, and regularly counsels employers on a wide range of employment issues including Title VII of the Civil Rights Act, the Americans with Disabilities Act (ADA), the Age Discrimination in Employment Act (ADEA), the Fair Labor Standards Act (FLSA), the Family Medical Leave Act (FMLA), breach of employment contracts, non-compete agreements, and other employment matters.

Brendan McGowan, Safe Systems
A veteran technologist in fintech, Brendan guides product strategy as Chief Technology Officer of Safe Systems. He is a frequent presenter at banking and security conferences and strives to provide community banks with the solutions in Compliance, Security, and IT that enable them to best serve our communities.

Tim Naughton, Strategic Risk Associates
Tim is SRA's Managing Director for banking legal issues. Tim has provided legal advice for over 30 years for money center and regional banks. Tim has addressed a wide range of commercial and consumer regulatory compliance, vendor, fintech and bank partner issues. He supported formation and acquisition of banks and nonbanks. Tim served as Speaker or Panelist on Acquisitions, Enforcement and Compliance subjects for the American Bankers Assn, Maryland Bankers Assn, Maryland Bar Assn, National Assn of Criminal Defense Lawyers and at Hudson Cook Client Conferences. Tim is a member of the Maryland Bar and past chair of its Consumer Credit Committee. Clients and employers have included American Express, Bank of America, Capital One, MBNA, Sallie Mae and Swift Financial, a source of fintech small business capital now part of PayPal.

Bryan Newlin, YHB CPAs & Consultants
Bryan is a Principal on YHB's Risk Advisory Services team, leading the community bank IT Audit, Cybersecurity Assessment, and ACH Audit practices. He is a regular speaker and contributor to banking associations on IT security, risk and audit issues, and has authored articles for Virginia Business and The Community Banker. He also leads YHB's SOC Examination practice with specialty niches in business process outsourcing companies, contact centers, media and communications companies, and cloud-native applications. YHB's SOC Examination practice covers a global footprint and includes national and international service organizations. Bryan earned a Bachelor's Degree in Accounting with a minor in Computer Information Systems from Shepherd University and has been with YHB since 2005.

Tim O'Rourke, Pearl Meyer & Partners, LLC
Tim O'Rourke serves on Pearl Meyer' national banking practice team. Tim is a native North Carolinian and a graduate of the University of North Carolina at Chapel Hill. In 1970, he joined the Durham N.C. based Central Carolina Bank, where in 1981 he was named First Vice President. In addition, Tim has completed the North Carolina Bankers Association's Advanced Management Program and has received the American Compensation Association's Certified Compensation Professional designation. He has published numerous articles on financial services subjects and frequently speaks at business forums. In 1984, Tim joined Matthews, Young – Management Consulting. There he worked on a broad group of assignments with all types of organizations, including acting as interim CEO of a troubled financial institution. In 1998, Tim acquired Matthews, Young and he grew the firm as its CEO. In this role, Tim managed compensation surveys, built an integrated database of financial industry compensation information, and developed salary administration computer models, as well as salary administration, performance appraisal, and bonus and incentive compensation systems. He recently merged the firm with Pearl Meyer & Partners, LLC where he continues to focus his attention on the strategic management of our clients' strategies and human assets.
Rob Reale, IFM

Robb Rempel, Haberfeld
Robb Rempel, Senior Executive Vice President of Client Services, leads the profitability, research and marketing implementation teams at Haberfeld. With more than 20 years of experience in the financial services industry, Robb has worked with financial institutions of all sizes as both a Consultant and Account Executive. An experienced facilitator and presenter, Robb helps bank executives and their teams implement targeted strategies to drive ongoing growth and enhance overall profitability. Robb is a graduate of the University of Nebraska.

Liz Schaefer, Korn Ferry
Liz Schaefer is Practice Leader, Human Resources Center of Expertise for Korn Ferry's Professional Search division. In this role, Liz leads a team focused on partnering with organizations to identify and recruit emerging Human Resources leaders as well as specialists in the HR function including Learning & Development, Total Rewards, Talent Acquisition.

DJ Seeterlin, Chesapeake Bank
DJ is Chief Information Officer for Chesapeake Bank based in Kilmarnock, VA. He is a seasoned community bank executive responsible for technology, operations, and digital transformation. He leads teams managing in-house and cloud technologies, card issuing, payments processing, and risk management. DJ attended the College of William & Mary, the Graduate School of Banking at the University of Wisconsin Madison, and the Virginia Bankers Association Executive Leadership Institute. DJ is actively engaged in the industry as a member of the ABA's Payments Systems Administrative Committee and Core Platforms Committees, the Federal Reserve Bank of Richmond's Payment Advisory Committee, the Jack Henry jPS Payments Advisory Board, and serves on the Board of the Jack Henry SilverLake National User Group.

Kate Shattuck, Korn Ferry
Kate Shattuck is a Senior Client Partner in the Washington, D.C. office of Korn Ferry, the global leader in talent, recruiting and human capital advisory services, where she specializes in Financial Services. Kate co-leads the firm's Impact Investing Practice. She is a member of the Consumer & Commercial Banking, Asset Management and Family Office practices. Kate partners with organizations focused on recruiting, retaining and motivating leaders, especially in key succession planning and programs that build and develop effective teams at the C-suite, board and senior executive levels. Prior to entering the talent management and recruiting profession, Kate worked as an executive in the financial services industry. Kate is a U.S. Army veteran, with experience in Kuwait, Bosnia and South Korea. She serves as a Board Member the West Point Association of Graduates and a member of the Women's Advisory Board for the Girl Scout Council of the Nation's Capital. She enjoys the great outdoors and is a survivor of pandemic homeschooling.

Kristin Sundin Brandt, Sundin Associates
As president of Sundin Associates, a bank marketing and advertising agency outside of Boston, Kristin leads the Agency's digital, content, and social media strategies. A graduate of the American Bankers Association's School of Bank Marketing and Management, Kristin holds the Certified Financial Marketing Professional (CFMP) designation from the Institute of Certified Bankers and is on the faculty of the New England School for Financial Studies.

Carla Torgerson, TorranceLearning
Carla Torgerson, MEd, MBA has nearly 20 years of experience as an instructional designer and instructional strategist. Always interested in the latest learning trends, she has authored numerous blogs and articles on a variety of topics, including elearning, mobile learning, and microlearning. She also developed MILE, the MIcroLEarning Design Model© and is the author of The Microlearning Guide to Microlearning and Designing Microlearning (with Sue Iannone). Currently Head of Learning Experience Strategy at TorranceLearning, Carla dives deep into complex client projects, helping to deliver performance solutions that both consider the learner's needs and meet business objectives. Carla and the team at TorranceLearning help a variety of organizations connect learning strategy to design, development, data, and ultimately performance. In addition to strategic consulting and design, Carla is the product manager for TorranceLearning's Eleventure® course series and the ID Ways of Working (WoW!) professional development community.

Jeff Trimble, BranchServ
Jeff Trimble Senior Director, Regional Sales Jeff is and industry expert with more than 20 years of experience in bank equipment and service. Prior to working with BranchServ, Jeff was in Sales for Checkpoint and Security Corporation. Furthermore, he has 10+ years of experience on the bank side with SunTrust and Chevy Chase bank. Jeff has an expertise in achieving results via integrated electronic security solutions, and is well versed in physical as well.

Greg Varnell, Q2
Greg has worked in the technology arena for over 20 years, with 19 of those years within the financial services industry. With more than ten years of experience at Q2, he is responsible for creating and growing the Q2 Caliper SDK team, having previously owned the engineering group. Greg holds a Bachelor of Business Administration in Business Management Administration from the University of Texas at Austin. Greg is a rugby referee and was a professional rugby referee for Major League Rugby.
Hunter Young, HiFi Agency
Hunter founded HIFI Agency to help financial companies find clarity in a chaotic digital world. When not working with clients across the country on brand strategy, media approaches, or digital experiences, he teaches marketing and leadership courses for a variety of bank associations and universities. Before starting HIFI, Hunter's career included leadership roles in banking, advertising agencies, and a mobile technology startup. It's a collective experience that has led to a data-driven creativity in everything he does. His banking career included time at BB&T (now Truist) where he led the Global Digital Web team responsible for millions of customers' experiences online. He then developed and led the marketing and customer intelligence teams at one of the fastest growing community banks in the U.S., First Bank of North Carolina, which grew from $2 billion to nearly $6 billion in assets during his time there. Hunter graduated from the University of North Carolina at Chapel Hill (Go Heels!) with a degree in Marketing Communications and a minor in Spanish Language. He resides in Raleigh with his wife, daughter, rambunctious Golden Retriever and sleepy Basset Hound.
September Block Party
Details for the September Block Party will be available soon! In the meantime, we hope you enjoy the monthly virtual sessions!
Thank You to our Sponsors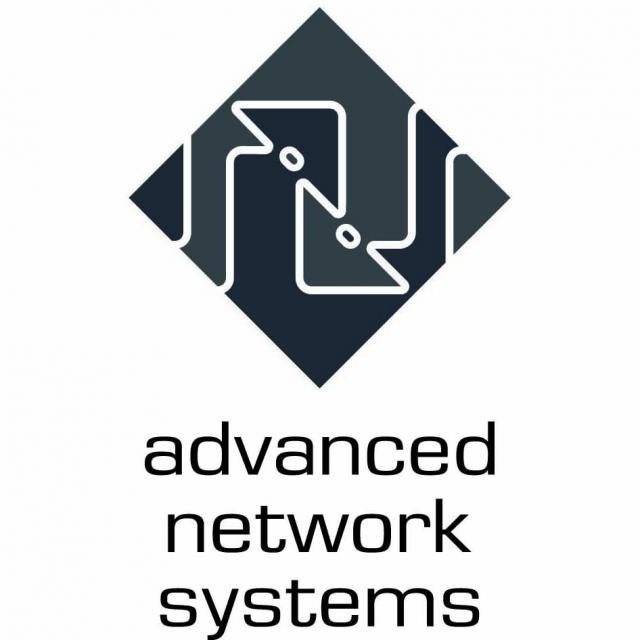 Advanced Network Systems
Ed Evans
eevans@getadvanced.net | (434) 459-1668
www.getadvanced.net

Providing industry-leading cybersecurity and IT network solutions for financial institutions throughout the state of Virginia. Their offerings include a full suite of security and IT services designed to reduce the cost and risks of owning and operating your network; from individual technology projects up through the program level.


ATM USA
Darren Smith
darren@atmusa.com | (919) 534-3232
www.atmusa.com

With ATM USA managing your ATMs, you will save time, money and hassle with customizable programs designed to meet your unique needs. And, with their outsourcing program, you will eliminate the cost of owning ATMs. Visit atmusa.com or call (919) 534-3232.


Banzai!
Jake Finlinson
jake@teachbanzai.com | (214) 417-9426
www.teachbanzai.com

Banzai is an education platform with a focus on financial literacy. We serve communities by providing unparalleled financial literacy education to schools, and we serve our partners by providing access to invaluable marketing insights and meaningful CRA opportunities. Banzai is a VBA Endorsed Provider.


BranchServ
Rebecca Cicarelli
rcicarelli@branchserv.com | (203) 403-4226
www.branchserv.com

BranchServ, A Division of Custom Vault Corporation, is a leader in security and automation equipment and service for banks and credit unions nationwide. Its acquisition by Convergint Technologies, the largest security integrator in the world, is pending as of this writing.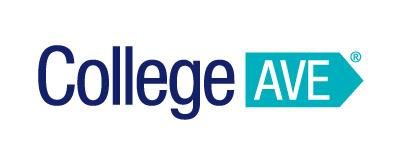 College Ave Student Loans
Wynde Walker
wwalker@collegeave.com | (571) 243-4985
www.collegeavestudentloans.com/partner

The College Ave Student Loan Referral Program allows Virginia banks to refer customers with private student loan needs to College Ave for funding, disbursement and servicing. In return, banks receive a referral fee. College Ave has multiple student loan products that provide a better student loan experience for your customers.


Compliance Alliance
Membership Development Team, Bankers Alliance
info@compliancealliance.com | (888) 353-3933
www.compliancealliance.com

An expertly-staffed hotline, federal regulatory tools, policies and procedures, and unlimited reviews for small-to-medium community banks across the U.S. — the only all-inclusive banking compliance advisory. Its nearly 1700 products/tools support 48 separate bank compliance areas –an unlimited-access Bank Compliance Library – conforms to the most recently published federal banking rules and regulations. Co-owned by the VBA and 28 other state bankers associations across the country. Compliance Alliance is a VBA Endorsed Provider.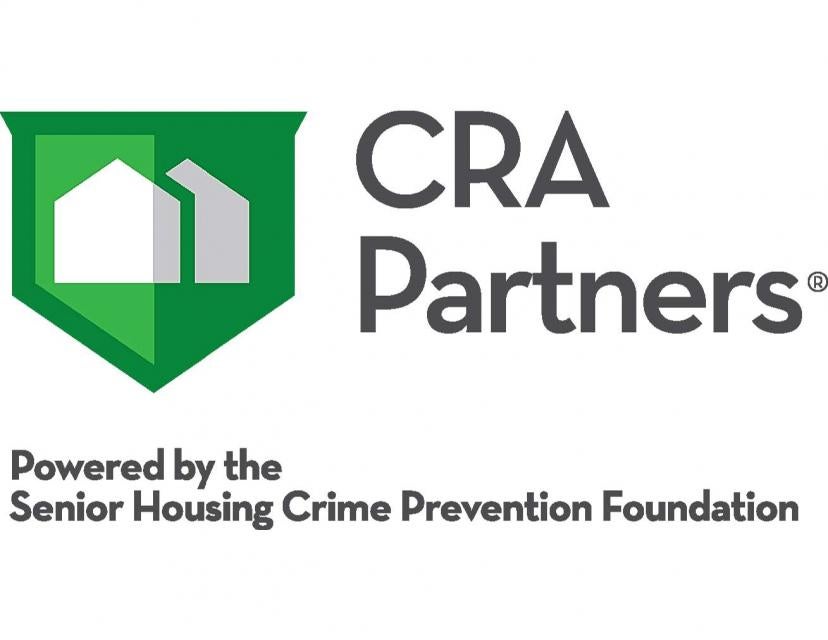 CRA Partners
Shea Gabrielleschi
shea@shcpfoundation.org | (901) 529-4773
www.shcpfoundation.org/cra-partners

CRA Partners helps your bank protect local seniors against the growing problem of elder financial abuse. They pair your bank with low-income nursing homes in your footprint. Through a CRA-qualified donation to our foundation, residents of a local nursing home receive the protection of our Senior Crimestoppers program at no cost. CRA Partners is a VBA Endorsed Provider.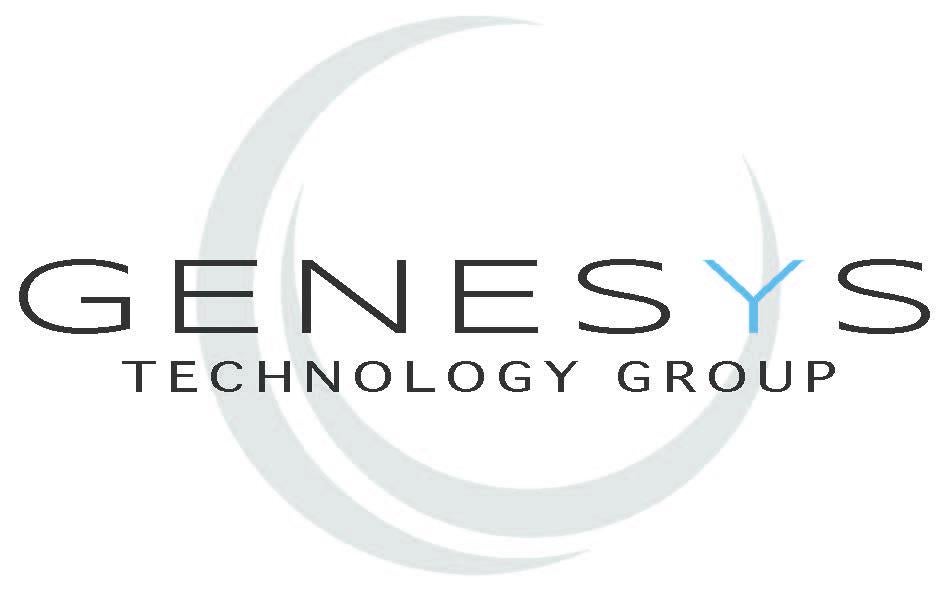 Genesys
David Saylor
david@genesystg.com | (770) 729-4139
www.genesystg.com

Founded in 2007, Genesys Technology Group is an advocate for community banks. Our mission is to help bankers understand and evaluate the shifting Fintech vendor landscape (including core vendors), maximize their debit card portfolio performance, and control existing technology expenses through effective contract and pricing negotiations. Genesys is a VBA Endorsed Provider.


Gradient Cyber
Chris Warman
cwarmanjr@gradientcyber.com | (412) 600-7860
www.gradientcyber.com

Gradient is a total solution that is a powerful combination of proprietary technology and Sr. Cybersecurity Analysts that make the job of managing security much easier for small teams. As your cybersecurity partner, Gradient's cybersecurity analysts extend and support your cybersecurity team. Gradient's Security Intelligence Platform provides insights into your cybersecurity maturity and improvement with our native out-of-the-box compliance features that are built on industry-leading cybersecurity frameworks. Gradient is a VBA Endorsed Provider.


Haberfeld
Grant Ossenkop
grant@haberfeld.com | (402) 323-3605
www.haberfeld.com

Haberfeld is America's premier customer acquisition and engagement firm, having helped financial institutions acquire more than 10 million new relationships. The success of Haberfeld's strategy is founded on in-depth understanding of the true value of retail and business customers, cross-sell, fee revenue, omni-channel marketing, and data analytics.

Harland Clarke, a Vericast Business
Billy Hicks
billy.hicks@harlandclarke.com | (540) 315-0087
www.harlandclarke.com/about/customer-engagement

Harland Clarke is a leading provider of customer engagement solutions that help connect businesses and people how, when, and where it matters. The company offers payment tools such as checks and cards and marketing services such as deposit and loan acquisition programs, digital marketing, performance analytics and promotional products for businesses. It deploys these solutions holistically, across print, phone, and digital channels, ensuring that the customers of its world-class client base enjoy a consistently superior experience. Harland Clarke is a Vericast business (www.vericast.com). For more information, visit the Harland Clarke website or follow Harland Clarke on LinkedIn and on Twitter @HarlandClarke. Harland Clarke is a VBA Endorsed Provider.


HealthEquity
Nick Carel
ncarel@healthequity.com | (434) 242-9610
www.healthequity.com

HealthEquity is a leading administrator of Health Savings Accounts (HSAs) and other consumer-directed benefits. In partnership with employers, benefit advisors, health plans, and retirement providers, they advance their mission, empowering more than 12 million members to connect health and wealth. HealthEquity is a VBA Endorsed Provider.


Paylocity
Missy Allen
mallen@paylocity.com | (757) 409-5076
www.paylocity.com

Paylocity is a national company with local support. It is rapidly becoming the most modern workforce management solution, with time, HRIS, payroll, and all the tools to build a culture of engaged employees in one. From hire to retire with open architecture we customize solutions to your business needs and goals.


Pearl Meyer
Tim O'Rourke
tim.orourke@pearlmeyer.com | (919) 732-2716
www.pearlmeyer.com

Pearl Meyer is the leading advisor to boards and senior management on the alignment of executive compensation with business and leadership strategy, making pay programs a powerful catalyst for value creation. Our industry experts focused exclusively on the banking sector have helped hundreds of financial institutions achieve their objectives.


PWCampbell
Erin Campbell
erin.campbell@pwcampbell.com | (412) 963-0100
www.pwcampbell.com

PWCampbell, widely respected in the financial services industry, is a family-owned retail services and design-build firm. Founded in 1910, they provide retail branding, merchandising, technology solutions, planning, design and construction expertise to optimize branching efforts. They have the knowledge and expertise to develop and implement engaging, impactful and scalable solutions for every sized project. PWCampbell is a VBA Endorsed Provider.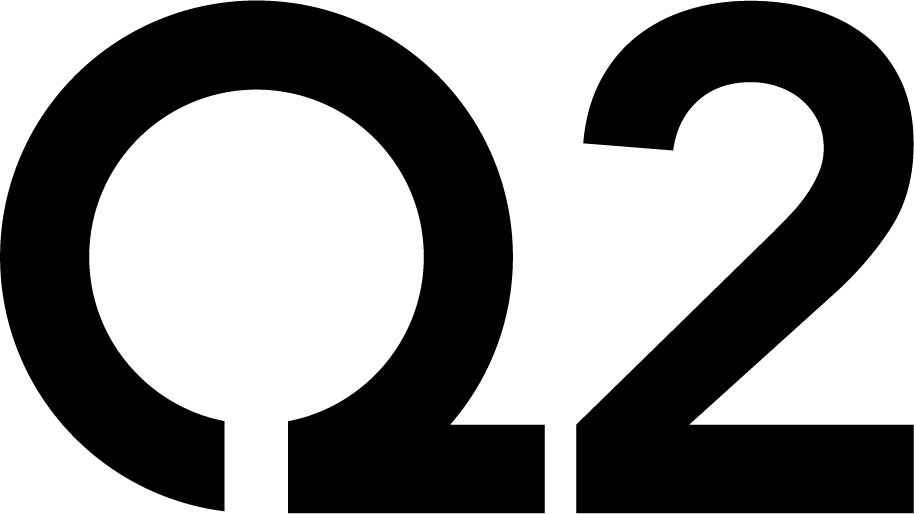 Q2 Software
Dave Waller
dave.waller@q2.com | (512) 633-0388
www.q2.com

Q2 is a financial experience company dedicated to providing digital banking and lending solutions to banks, credit unions, alternative finance, and fintech companies in the U.S. and internationally. With comprehensive end-to-end solution sets, Q2 enables its partners to provide cohesive, secure, data-driven experiences to every account holder – from consumer to small business and corporate. Q2 is a VBA Endorsed Provider.


Safe Systems
Adam Causey
adam.causey@safesystems.com | (251) 654-5533
www.safesystems.com

Safe Systems provides IT, compliance and security services exclusively for community banks and credit unions. They believe every financial institution, regardless of size, should be able to leverage the best technology to serve their community. Their services are designed to significantly decrease IT costs, increase performance, and improve compliance posture.


TBL Networks
Gary Woods
gwoods@tblnetworks.com | (804) 822-3652
www.theblinkylight.com

TBL Networks provides advanced technology solutions with a focus on collaboration, enterprise networking, cyber security, data center, disaster recovery, and data insights – all available as subscription services. Located in Richmond, TBL Networks understands the Virginia banking community, their needs, how business evolves, and the audit process. TBL Network is a VBA Endorsed Provider.


TCA
Brenda Payne
b_payne@tcaregs.com | (252) 573-8008
www.tcaregs.com

As former bankers they see compliance from your perspective. They understand your day-to-day challenges and know how to collaborate with your team to lighten your regulatory and operational burdens. You can rely on TCA to deliver a practical compliance strategy that is on target and tailored to your needs. TCA–A Better Way! TCA is a VBA Endorsed Provider.


WolfPAC Integrated Risk Management Solutions
Kelsey Henry
khenry@wolfandco.com | (617) 419-4276
www.wolfpacsolutions.com

WolfPAC Integrated Risk Management is a secure, web-based Enterprise Risk Management solution that automates the identification of risks, threats, and control gaps. Developed by financial and risk management professionals, WolfPAC® provides tools to review and monitor information technology, data security and privacy, third-party, business continuity, regulatory compliance, and other enterprise-wide risk assessments. WolfPAC serves as a foundational element of your risk management program and maximizes the outcome of strategic objectives.


Works24
Philip Edwards
pedwards@works24.com | (919) 422-7232
www.works24.com

Works24 specializes in digital media marketing solutions, primarily to financial institutions. The array of products they offer focus on internal marketing to maximize communications to existing customers and prospects while on hold, waiting in a lobby or at the drive thru. Their products include OnHold messaging, Video Cross-Production (VXP), touchscreen applications, website video and overhead music.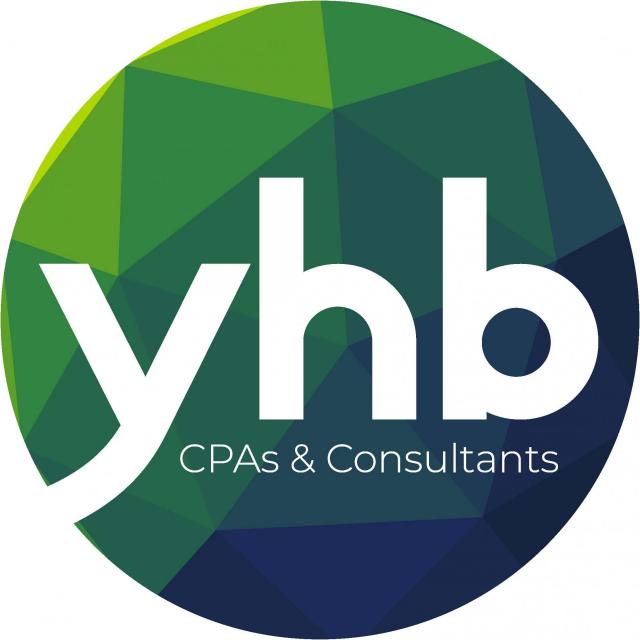 YHB
Bryan Newlin
bryan.newlin@yhbcpa.com | (540) 662-3417
www.yhbcpa.com

YHB is all about you. At YHB, they are passionate about finding custom solutions to help you thrive. As a leading CPA and advisory firm, they work with some of the most innovative and passionate leaders and organizations across the region. Established in 1947, they offer clients comprehensive accounting, auditing, tax, wealth management and risk advisory services.