2022 VBA Leadership Conference
Attendee Portal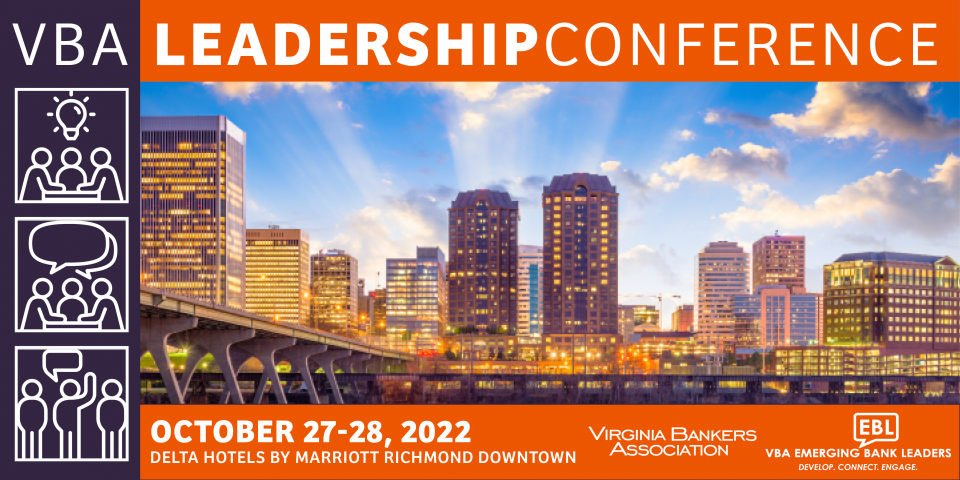 The VBA Leadership Conference is designed for emerging banking leaders and members of the Virginia Bankers Association Emerging Bank Leaders (EBL) group, giving attendees the opportunity to share ideas and network with peers from across the state. This webpage houses all of the information you need to know leading up to and during the event.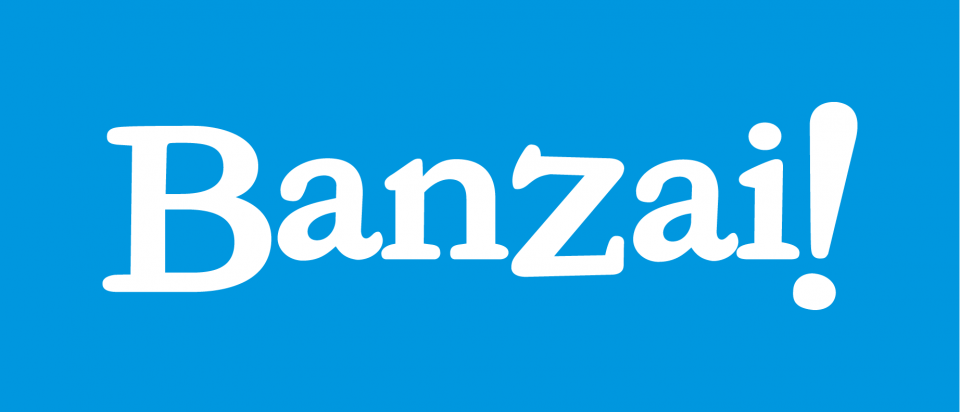 thank you to our portal sponsor – banzai!
Banzai, a VBA Endorsed Provider, is a premier financial literacy content provider for banks. Banzai has all the marketing tools that you need to create engaging, unique, high-quality content for your website and to partner with community organizations, non-profits, schools, and social media.
Banzai Contact:
Jake Finlinson, VP of Sales
(214) 417-9426
Email
Website
A special thank you to our 2022 EBL Chair Sherry Williams, Chesapeake Bank!
You can learn more about Sherry in her Virginia Banking Monthly Q&A here.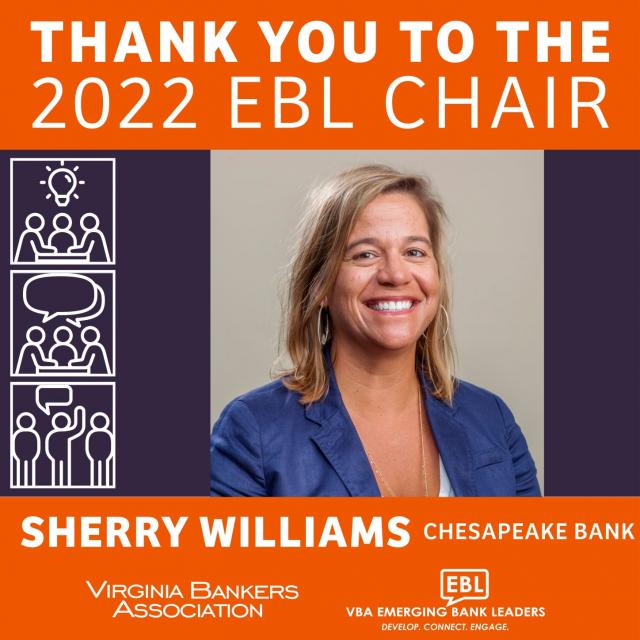 VBA Executive Leadership Institute Information
Click here
to learn more about the next cohort of the VBA's Executive Leadership Institute!
Wi-Fi Information
Network: Delta_CONF
Password: 10delta
Roster
Click here for the latest Leadership Conference roster.
Agenda, Session Information & Session Materials
Download the full conference agenda here.
All sessions are in the James River Ballroom. Meals will take place in the Kanawha Ballroom, and drinks and snacks will be in the James River Ballroom Foyer throughout the event.
Thursday, October 27th
9:00-9:30 a.m.
Registration & Continental Breakfast
9:30-9:45 a.m.
Welcome & Announcements
Sherry Williams
VP, Loan Operations | Chesapeake Bank
2022 Emerging Bank Leaders Chair
9:45-10:45 a.m.

Economic Outlook

Lauren Henderson
Economist | Stifel

Lauren will look at the current state of the economy amid the ongoing pandemic and what it means going forward for overall growth, interest rates and monetary policy. She will cover macro-economic trends in consumer spending and investment, in addition to new monetary and fiscal policy initiatives and the potential economic effects of these changes. She will also examine the changing global and political environment, and how it will affect the economic recovery. Participants will leave this session with a working knowledge of how to discuss the possible effects of economic issues on their organizations.

10:45-11:00 a.m.
Networking Break
11:00 a.m. – 12:15 p.m.

Bank CEO/Bank Executives Panel

This esteemed group of bankers will share perspectives and insight on leadership and their banks' role in the community. Additionally, the panelists will discuss key themes that we will be addressing throughout the Leadership Conference this year and why they are important.

Featured Panelists:

Chris Bergstrom, President & CEO | John Marshall Bank & VBA Chairman 2022-2023
Victor Branch, Richmond Market President | Bank of America
Sherri Sackett, EVP & COO | Select Bank
Moderated by 2022 Emerging Bank Leaders Chair Sherry Williams | Chesapeake Bank

12:15-1:15 p.m.
Lunch
1:15-2:00 p.m.

Hot Topics Roundtable

Click Here or On the Image Below to View the Roundtable Session Hot Topics!

2:00-3:15 p.m.

Smart Brevity: The Power of Saying More with Less

Emily Inverso
Senior Director | Axios HQ

We're all slammed with too many words. Emailed words. Texted words. Words, words, words. Attention spans are shrinking and your stakeholders' habits — both internal and external — are shifting. Smart Brevity® is how Axios breaks through. Axios HQ's Senior Director Emily Inverso will walk you through Smart Brevity's fundamentals, how they can transform your communications, and ways to keep your team more engaged. In this session, you'll learn:

Engagement techniques that build trust with your stakeholders
Best practices for email subject lines, styling and formatting scannable updates
How you can add Smart Brevity to your communication workflow

3:15-3:30 p.m.
Break
3:30-4:35 p.m.
Think Like an Olympian

Johnny Quinn
Speaker & U.S. Olympian | Break Through Leadership, LLC

Nothing happens without taking action. Ultra-performers are men and women who find a way to get the job done with the current resources available. Johnny powerfully simplifies the elite action steps he developed in the Olympics and professional football to help everyone in your organization become an ultra-performer and win in the marketplace.

4:35-4:45 p.m.
Announcements & Adjourn for the Day
6:00-7:00 p.m.
Reception
SPONSORED BY Equifax Sales Agent – RA Business Solutions
7:00-8:30 p.m.
Dinner
SPONSORED BY Equifax Sales Agent – RA Business Solutions
Friday, October 28th
7:30-8:45 a.m.
Breakfast
8:45-9:30 a.m.

VBA & Industry Update
Bruce Whitehurst
President & CEO | Virginia Bankers Association

9:30-10:30 a.m.

Digital Currency Dialogue

This session will bring together three digital currency aficionados to discuss their thoughts on topics like central bank digital currency, decentralized finance, cryptocurrency, and fintech. Having both received a Decentralized Finance Digital Certificate from Duke University, Ciaran and Alex are well-positioned for this discussion with Cary, who, over the last year, has taught Cryptocurrency 101 sessions for the EBL, his team at Atlantic Union Bank, and the students participating in the VBA Internship Program. Come ready with all your digital currency questions and prepared to get the most recent updates from our subject matter experts.

Cary Ayers, SVP, Commercial Team Leader | Atlantic Union Bank
Ciaran McMullan, Banking Executive
Moderated by Alex Vari, SVP & Chief Accounting Officer | MainStreet Bank

10:30-10:45 a.m.
Networking Break
10:45 a.m. – Noon

The Credibility Calculation: Leading with Intention

Nikki Dixon-Foley
FutureSync

Leadership credibility must be intentionally curated and actively managed daily. Outstanding leaders understand that credibility is the currency that drives effective relationship management, successful outcomes, and positive change in an organization. This session will uncover the importance of understanding the dynamics of the credibility calculation and how your chosen style of leadership impacts your team and your organization. Discover how leadership approaches, from position-based leadership to impact-based leadership, influence your credibility, and learn important credibility inputs that can enhance your leadership credibility.

Noon
Adjourn
About Our Keynote Speakers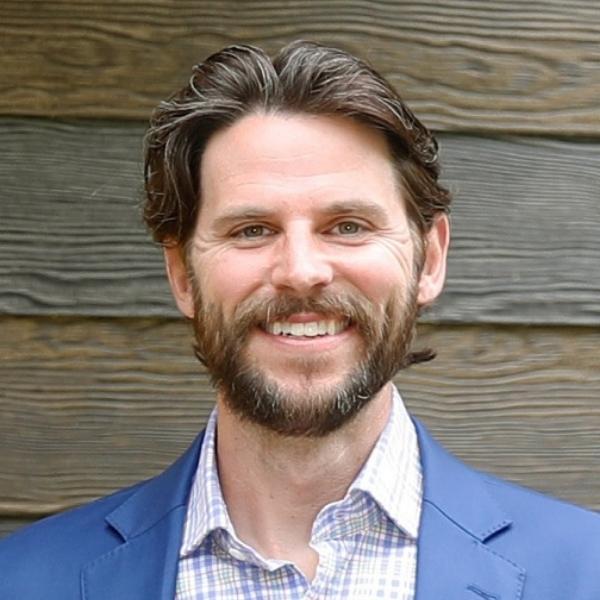 Cary Ayers
Senior Vice President, Commercial Banking Team Leader | Atlantic Union Bank
Cary Ayers presently serves as senior vice president, commercial banking team leader with Atlantic Union Bank in Richmond, VA. In his role, Cary works alongside the members of his team to provide banking solutions to businesses across the Central-Western region of Virginia.
Cary has 20 years of banking experience serving in a variety of roles including retail, credit analysis, and commercial lending. He is passionate about Virginia banking and has been an active participant in a variety of VBA programs over the course of his career. He is a past chairman and founding member of the VBA Emerging Bank Leaders. He holds a business degree from James Madison University, and is a graduate of the Virginia Bankers School of Bank Management as well as the Graduate School of Banking at LSU.
First hearing about the concept of DeFi (Decentralized Finance) in late 2019, he has spent the last two years studying and researching the subject of cryptocurrency to ascertain its future impact on the traditional banking industry.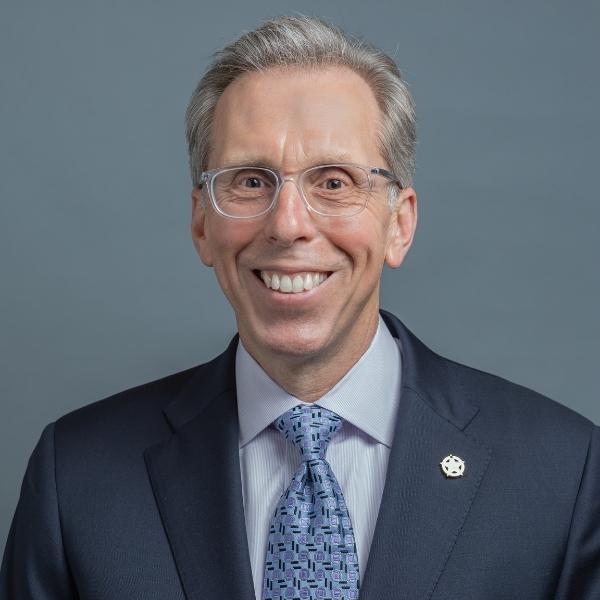 Chris Bergstrom
President & CEO | John Marshall Bank
2022-2023 VBA Chairman
Chris Bergstrom is the President and CEO of John Marshall Bank. He has over 39 years of experience in the banking industry. Before joining JMB, Chris served in a variety of executive positions during 19 years with Cardinal Financial and Cardinal Bank, most recently serving as Chief Executive Officer and President before United Bank's acquisition of Cardinal Bank in April 2017. Chris received his Master of Science in Finance from Virginia Commonwealth University and a Bachelors of Business Administration degree from James Madison University.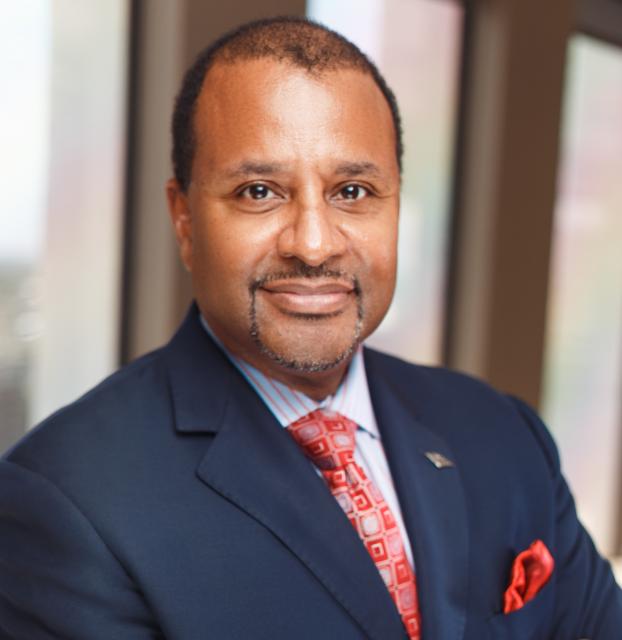 Victor Branch
Richmond Market President | Bank of America
As Market President, Victor Branch is Bank of America's leader for the Richmond, VA Market. He connects businesses, families and individuals to the banking and investment teams that will help improve their financial lives. He also leads the work to deploy Bank of America's resources across the market and the region to address social and economic concerns and build strong communities.
In addition to the Market President role, Victor also serves as the Market Executive for Richmond. As Market Executive for Richmond since 2003, Victor has worked with local Bank of America leaders to shape our strategy for delivering one company in the Richmond market.
Victor joined Bank of America in 1984 through a predecessor institution's management associate trainee program. He worked in the Consumer Bank for several years and subsequently in Marketing before assuming the Market Executive role for Richmond.
Victor has been active in civic and community affairs throughout his career at Bank of America. In addition to being appointed by Governor Yougnkin to serve on the board of visitors at Virginia State University, he most recently served on the board of visitors for William & Mary being appointed by Governor Northam in 2018. He is a trustee of several Foundations, including Virginia Foundation for Independent Colleges, VA Museum of History & Culture, ChamberRVA and Venture Richmond. He is also a founding trustee of the Virginia Funders Network. Lastly, he is a trustee on The Community Foundation of Richmond board where he serves on the Executive Committee.
Victor is a native of Dinwiddie County where he attended public school. He graduated from Richard Bland College in 1982 with an Associate Arts Degree in Sociology. He matriculated to William & Mary where he graduated in 1984 with a BA in Sociology. In 1991, he completed the Virginia Bankers Association School of Retail Management at the University of Virginia.
Victor is married to his high school sweetheart, Michele Branch, and they have two adult daughters, Victoria and Stephanie.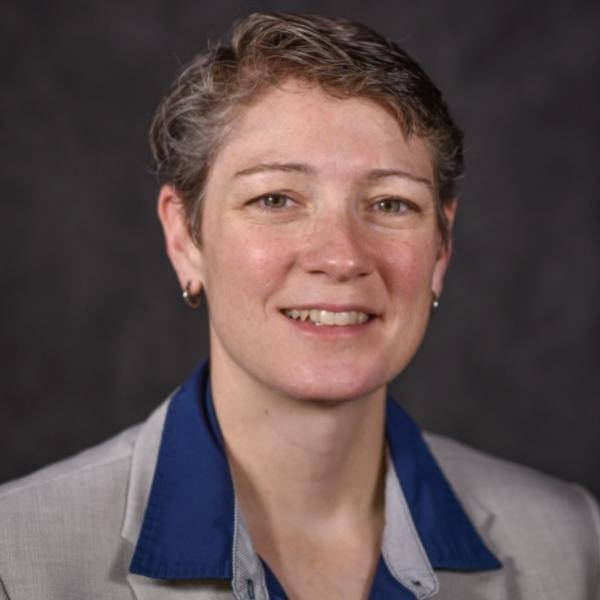 Nikki Dixon-Foley
FutureSync
Nikki holds an M.S. in Organizational Leadership and has a powerful track record of building culture with intent. As a real-world "Culture Curator", she was an integral part of a team distinguished by their thought-leadership and their commitment to defying conventional wisdom. Nikki and her team operated with an "impact over activity" strategy and the awards and accolades began to follow. Recognition such as:
"The Best Place to Work in Montana"
Award A 4-time Winner of The "Best for the World: Environment" within the B-Corp Organizations
FORBES 2016 "Top 40 Companies to Watch"
Nikki is admired for her keen operational mind-set when it comes to forward thinking organizational philosophies such as open-book management and "The Game of Business". She is trained and certified neuroscience leadership coach and masterfully weaves the understanding of neuroscience principles into leadership execution. She is an author and creator of team and leadership excellence programs. Nikki lives in Bozeman, MT where she enjoys the blessings of family, friends, and the beauty of the Gallatin Valley.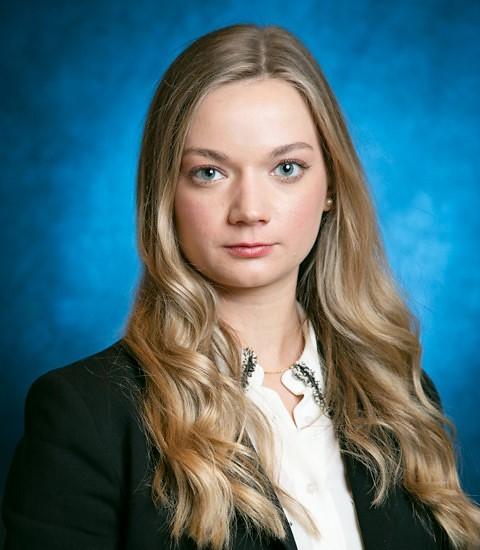 Lauren Henderson
Economist | Stifel
Lauren Henderson is an Economist for Stifel Financial. She focuses on the research and analysis of economic trends and activity, world economies, financial markets, and monetary and fiscal policies. She has been with Stifel for six years and works under the leadership of Stifel's Chief Economist Dr. Lindsey Piegza.
Henderson is a member of the National Association for Business Economics (NABE). She holds two degrees from Loyola University Chicago in marketing and economics, and earned her MBA with a focus in economics from Loyola University Chicago. She is based in Stifel's downtown Chicago office.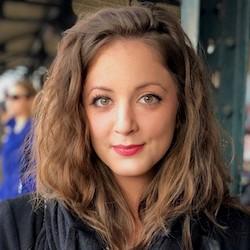 Emily Inverso
Senior Director | Axios HQ
Emily Inverso is senior director at Axios HQ, a communications tool built by DC-based media and tech startup Axios. She leads a team of editors who help partners understand and use Axios' Smart Brevity® methodology to dramatically boost reader engagement for their most essential communications. Before Axios, she led content strategy and brand marketing at AngelList Talent, and she worked at Forbes on the newsroom, product, and business teams.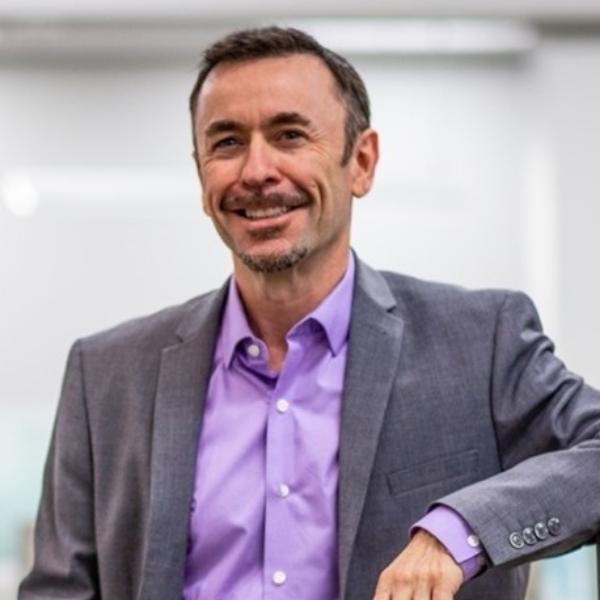 Ciaran McMullan
Banking Executive
Ciaran was formerly President and CEO of Suncrest Bank in California prior to its sale in early 2022. He led the bank through a period of significant growth and from 2013 to 2018 Suncrest was the fastest growing publically traded bank in the country, increasing total assets by over 800% through a combination of organic growth and acquisitions.
Since the sale of the bank, Ciaran has been consulting with financial technology companies, banks and industry associations advising on topics including market entry strategy, acquisitions, capital raising, business planning, financial technology, decentralized finance (defi), and regulatory strategy.
Previous senior roles include Chief Executive Officer of National Australia Bank's Americas Region, Banking and Australia Desk Advisor to Cappello Capital, and Banking Partner with Cap Gemini Ernst & Young. Until recently, he served on the Board of Directors of the Greater Sacramento Economic Council and was one of the founders of the region's Fintech Hub. Ciaran began his career as a market analyst with Abbey National Bank in London
He is a graduate of both Stirling University and Sheffield Hallam University in the UK and has attended the Harvard Business School's Executive Education Programs in both FinTech and Agribusiness. He recently completed an online certification in Decentralized Finance at Duke University.
Ciaran was born and raised in Northern Ireland and has lived and worked on five continents. An avid mountaineer when he was younger, Ciaran has climbed four of the seven summits and multiple other high-altitude peaks around the world.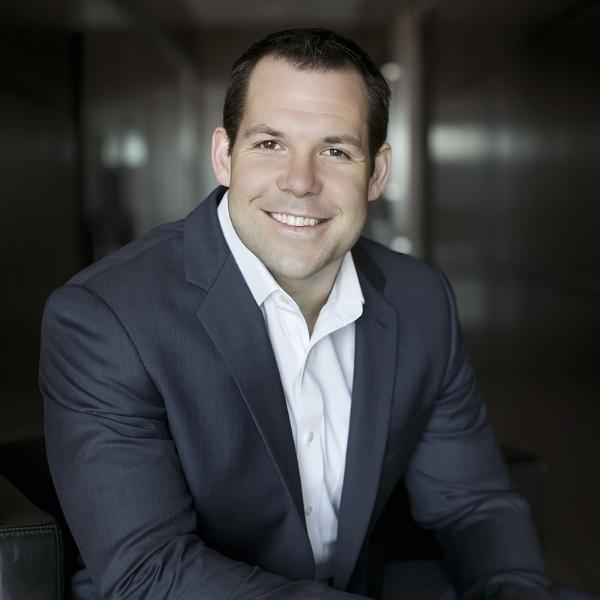 Johnny Quinn
Speaker & U.S. Olympian | Break Through Leadership, LLC
Johnny Quinn is a highly sought-after speaker for businesses and organizations of all sizes. He is a U.S. Olympian in the sport of bobsled and competed at the 2014 Winter Olympics in Sochi, Russia. Johnny is also a former pro football player spending time with the NFL's Buffalo Bills, Green Bay Packers and Saskatchewan Roughriders of the CFL. Johnny has been featured on various media outlets around the world, such as: ABC, BBC, CBS, CNN, ESPN, FOX, NBC, TIME, USA Today and the Wall Street Journal.
When Johnny is not on the road speaking, he owns and operates the Johnny Quinn Insurance Agency, helping families all over the state of Texas with their insurance needs. Johnny's newest book, PUSH: Breaking through the Barriers is available on Amazon, Barnes & Noble and Target. Johnny, his wife Amanda and their two children, Amelia and Oliver, reside in McKinney, Texas.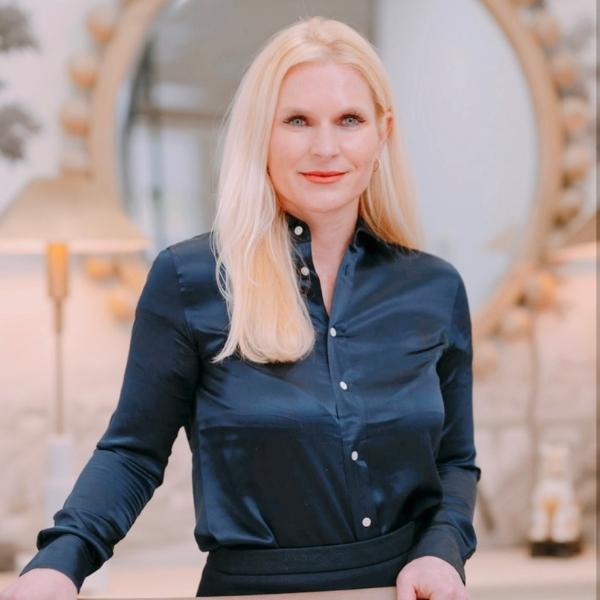 Sherri Sackett
EVP & COO | Select Bank
Sackett was born and raised between Lynchburg, Virginia and Greensboro, North Carolina. A graduate of the University of North Carolina, she completed the VBA Banker's School of Bank Management at the University of Virginia as well as the Graduate School of Banking at Louisiana State University.
During her 23-year banking career, she has served in multiple leadership roles at several Virginia Banks, including involvement with a de novo startup prior to Select Bank. She was an organizing officer with Community First Bank, where she last served as SVP of Client/Shareholder Relations and Executive Management.
Sackett has served as Executive Vice President/Chief Operating Officer of Select Bank since 2019 and has been part of the Executive Management team for over a decade in key leadership roles. She serves on the boards of both the bank and the bank holding company, Select Bank Financial Corporation. She has been with the bank since its inception, which organized in 2006 and opened in 2007 and played an integral role in capitalizing the bank and receiving regulatory approvals. Over the past few years she has led the banks expansion into North Carolina as well as furthering its Virginia footprint. She will transition to Chief Executive Officer of Select Bank and its holding company, Select Bank Financial Corporation beginning January of 2023.
Active in both the local community and the banking industry, Sackett has served on a number of non-profit boards and currently serves on the board of the Fight Against Leukemia Lymphoma, the Virginia Bankers Association MSI Board and the Virginia Bankers Association Board of Directors as well as the Graduate School of Banking at LSU's Board of Trustees. Sackett was recently elected to serve as Vice President of the Graduate School of Banking at LSU's Executive Board.
As a mother to two young girls, Sackett fondly refers to being their MIC (Mother in Chief). A commitment to fitness and nutrition is foundational to Sackett. She enjoys being outdoors spending time playing tennis, snowboarding, fishing and has a newfound passion for jiu jitsu training.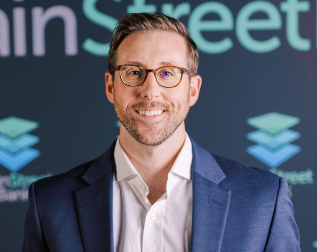 Alex Vari
SVP & Chief Accounting Officer | MainStreet Bank
Alex is a senior vice president and the Chief Accounting Officer at MainStreet Bancshares, Inc. Prior to joining MainStreet's finance team, he was an accounting and assurance manager with Elliott Davis, LLC's financial institutions practice, specializing in financial statement audits, internal audits, regulatory compliance exams and consulting projects. Alex is a registered CPA in Virginia and is a graduate of University of North Dakota, the Virginia Bankers School of Bank Management, and recently completed Duke University's Decentralized Finance (DeFi) certificate program.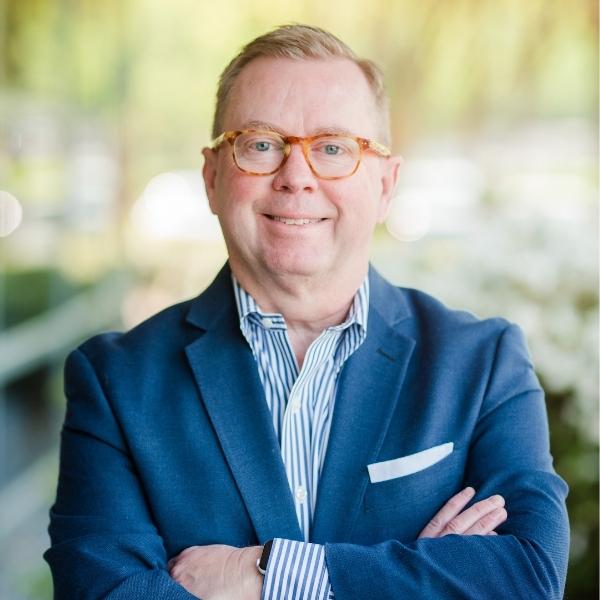 Bruce Whitehurst
President & CEO | Virginia Bankers Association
Following a 10-year career in retail and commercial banking, Bruce joined the Virginia Bankers Association in 1993, its 100th anniversary year. He has served as president and chief executive officer of the association since 2007 and was previously executive vice president.
While at the VBA, Bruce has worked with member banks in a variety of areas, to include government relations, education and training, financial literacy, and partnering with banks in a number of innovative ways to help them enter new lines of business. He also speaks about and on behalf of the industry on a regular basis.
As a banking industry advocate, Bruce is active at the national level. He served on the American Bankers Association's Regulatory Reform Task Force during the 2008-2009 financial crisis and served as an ABA Board member and chairman of the Alliance of State Bankers Associations in 2012-2013. He has also served on the ABA Community Bankers Council and the ABA Government Relations Council.
Committed to serving his community, Bruce is a director of and has chaired United Methodist Family Services in Richmond, VA and the Virginia Council on Economic Education. He also serves on the Board of Trustees at Ferrum College.
Bruce received his Bachelor of Arts degree from the College of William & Mary, his MBA from the University of Richmond and is a graduate of the Virginia Bankers School of Bank Management.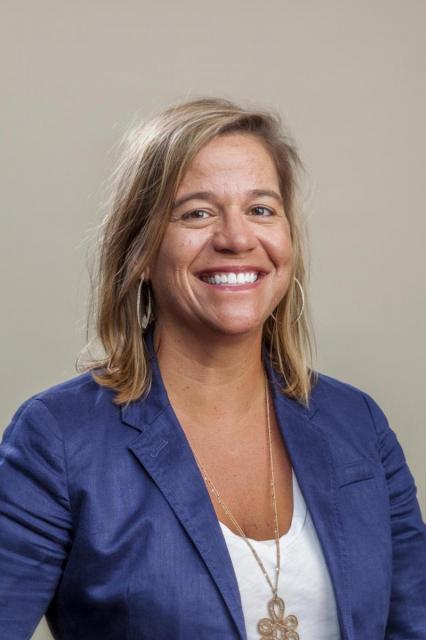 Sherry Williams
VP Loan Operations | Chesapeake Bank
2022 EBL Committee Chair
Sherry started in banking as a part time teller in 1997, when she was attending the local community college. She worked in deposit operations for Peninsula Trust Bank in Glenns, VA for almost three years before working for C&F Bank in their operations area amongst other roles. After working at BB&T as a branch manager, she started working for H&H Development while obtaining her Bachelors in Business Administration from Averett University. She began working for Chesapeake Bank after getting her degree, starting as the loan administration manager. She now oversees mortgage loan operations and commercial/consumer loan operations as well as Chesapeake Bank's credit analyst and their special assets employee. She celebrated her 15th anniversary with Chesapeake Bank in January of 2022. Sherry's other education includes completion of the Virginia Bankers School of Bank Management in 2012, becoming a CFS Certified Advisor in 2013, completing the VBA Executive Leadership Institute in March 2015, and graduating from the Graduate School of Banking at LSU in 2018. She is the current chair of the VBA Emerging Bank Leaders (EBL). Sherry has been an EBL member for ten years and on the EBL Steering Committee for six years. Sherry was also recognized as Outstanding EBL Member in Government Relations in 2019.
More information on the 2022 conference will be announced soon!
Event Attire
The attire for the entire conference is business casual.
Hotel & Parking Information
Delta Hotels Richmond Downtown
555 East Canal Street
Richmond, VA, 23219
(804) 788-0900
Parking is available in the deck at the corner of 5th and Canal St and is $5 per vehicle for overnight and daily attendees. Parking is available on a first come, first serve basis and cannot be guaranteed. Please pull a ticket when you arrive and retain that ticket to exit. You will pay for your ticket with the hotel staff before you leave the hotel and will be given a validation ticket. Please scan your original ticket first then the validation ticket in order to exit without an additional charge.
Thank You to Our Sponsors!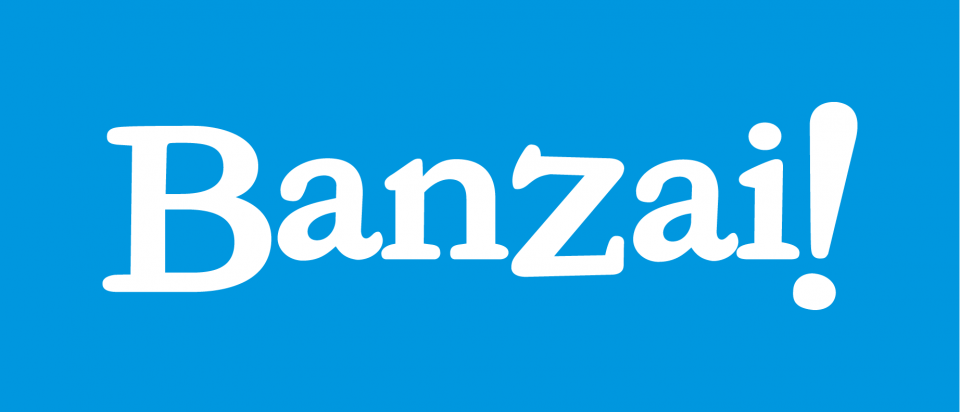 Banzai!
Jake Finlinson, VP of Sales
Email | (214) 417-9426
banzai.org/sponsors
Banzai, a VBA Endorsed Provider, is a premier financial literacy content provider for banks. Banzai has all the marketing tools that you need to create engaging, unique, high-quality content for your website and to partner with community organizations, non-profits, schools, and social media.
Banzai is a VBA Endorsed Provider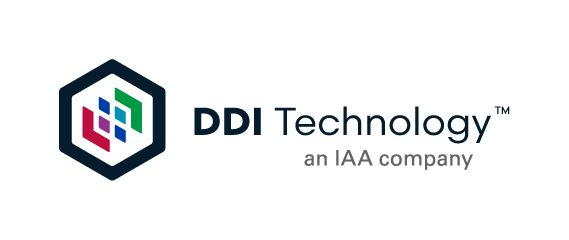 DDI Technology, an IAA company
Luke Jumper, ELT Senior Account Executive
Email | (803-490-3210
www.dditechnology.com
DDI Technology provides a complete automotive titling suite for lenders nationwide. Premier eTitleLien® enables your Loan Operations team to streamline processes, improve reporting and manage exceptions within a simple, user-friendly application. DDI Technology can assist you in 50 states from title application to lien release while providing exceptional customer service.
DDI Technology is a VBA Endorsed Provider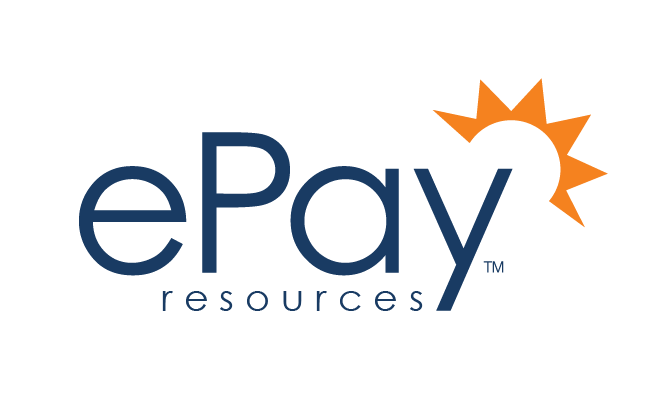 ePay Resources
Stacy Turner, Manager, Membership & Industry Relations
Email | (800) 475-0585 x1202
Yasmin Porcaro, VP, Member and Industry Relations
Email | (800) 475-0585 x1203
www.epayresources.org
ePayResources™ has been empowering financial institutions and businesses to be informed, compliant, and competitive for over 45 years by providing payments expertise, education, compliance support, professional development, and industry leadership. They are one of the nation's largest payments associations and founding sponsor of the Center for Payments.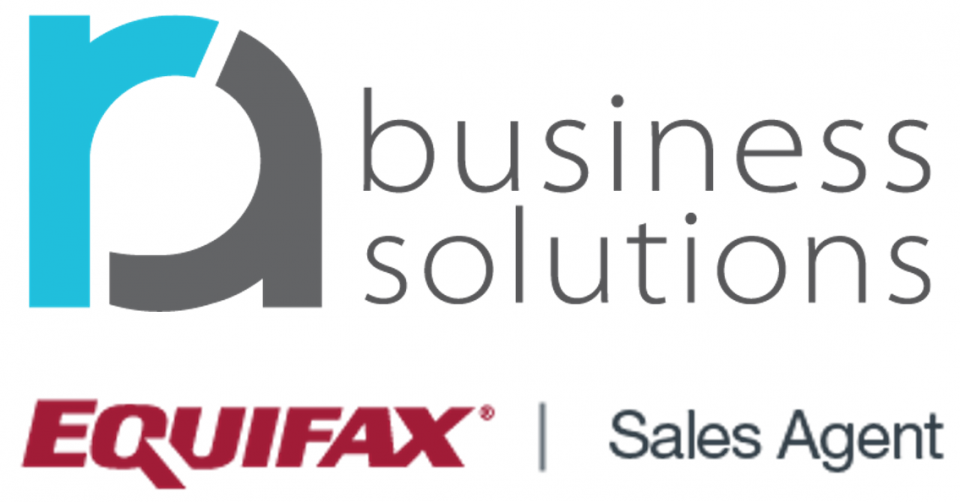 Equifax Sales Agent – RA Business Solutions
Amy Cardona, Account Executive
Email | (757) 455-9387
rabsolution.com
Retail Alliance was founded in 1903 as the sole credit bureau in Hampton Roads, Virginia. It has been RA's mission to serve businesses in the Mid-Atlantic region as trusted advisors. The RA team provides lift by leveraging unparalleled Equifax data to power targeted solutions to mitigate risk, grow loans/deposits, and assist with ever changing compliance needs (CECL etc.).

Dietary Restrictions, Special Needs & Americans with Disabilities Notice
Please send any dietary restrictions or special needs that may affect your participation in this event to Chandler Owdom to discuss accommodations.