2021 Spring Virtual Bank Manager School Resource Portal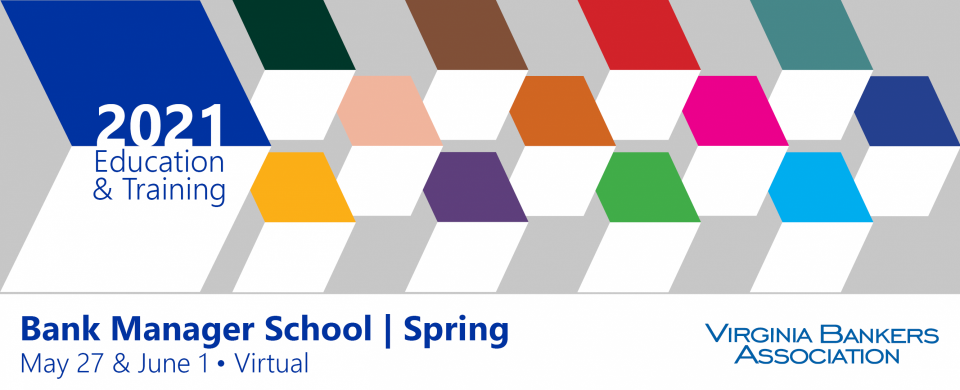 Welcome
Whether new or seasoned supervisors, you will find this experiential supervisor training invigorating, motivating and applicable to managing and supervising others. You will learn how to manage crucial conversations and challenging situations. You will practice a coaching approach that encourages your staff to be engaged and accountable.
We look forward to learning, laughing and growing with you!
Session Dates & Times
May 27, 2021 | 8:30am-4:00pm
June 1, 2021 | 8:30am-4:00pm
Zoom Information
The following link can be used for both sessions:
https://us02web.zoom.us/j/82111894033?pwd=cU0zUlU1a2VzcEwzQmNrem1pN055dz09
Zoom Instructions
Click the Zoom Instructional Guide to find helpful hints on using this platform.
Learn more here about Zoom's enhanced security features.
Zoom Etiquette
Please click here to review Karen's etiquette for Zoom.
Instructor Contact Information
Karen Butcher Coaching and Training
karen@karenbutchercoaching.com
(855) 421-3484
Roster
To view the class roster, click here.
Pre-Session Assignments
Pre-Session 1 Assignment - Due May 24
Pre-Session 2 Assignment – Due Before June 1
Class Materials
Bank Manager School Outline This should be printed out or up on your monitor for both sessions.
Self Evaluation-Coach Template
Branch Manager's Letter-January
Branch Manager's Letter-February
Ideal Team Player Self Assessment
Recordings
Session 1 | May 27 Contact Gail Queen for the access passcode
Session 2 | June 1 Contact Gail Queen for the access passcode
Evaluation
Click here to provide your feedback on the program.