VBA Leadership Conference
Premier educational event for emerging bank leaders in Virginia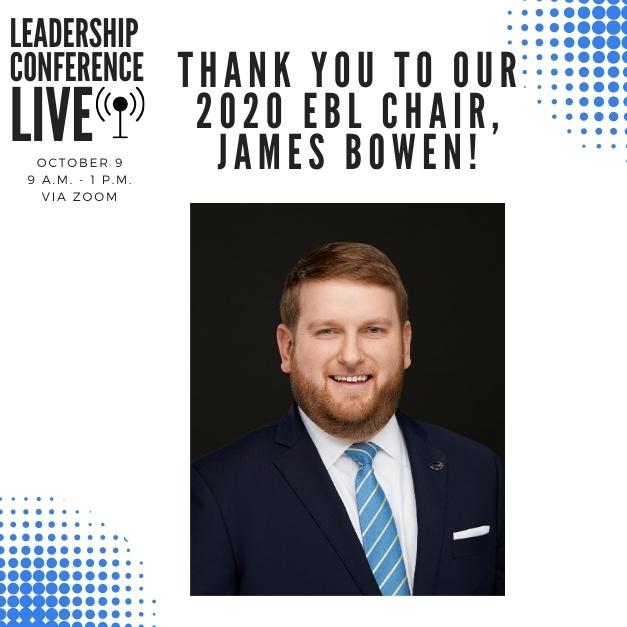 More than 40 emerging leaders joined us virtually in October for the 2020 Leadership Conference LIVE. Click here to read more about this year's event.
This conference is designed for emerging banking leaders and members of the Virginia Bankers Association Emerging Bank Leaders (EBL) group. This conference gives Emerging Bank Leaders the opportunity to share ideas and network with peers from across the state. You do not have to be an EBL member to attend.
If you are a bank professional looking to gain new skills and interested in growing and progressing within your banking career, this is the event for you. Every year, attendees hear from leadership speakers and learn ways to engage with the banking industry as they network with individuals from all over the Commonwealth.
Save the date for our 2021 Leadership Conference in Harrisonburg at the Hotel Madison October 21-22. More information will be available in early 2021.