Shifting Your Mindset
Training Wheels - January 2022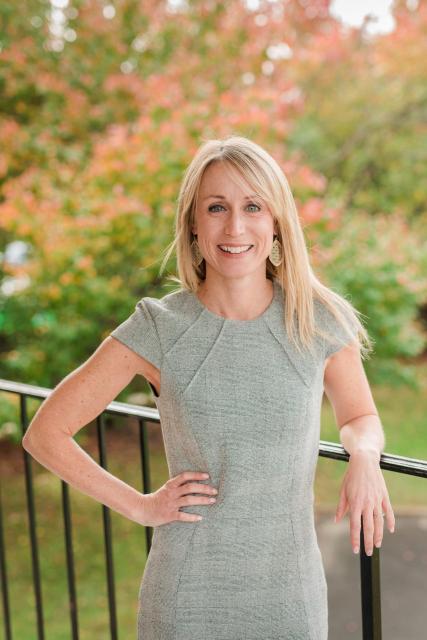 Recently I made the space to reflect on 2021 and the challenges and opportunities it presented, both personally and professionally, so that I can mentally prepare for what I might be faced with as we move into 2022. I also just finished reading Brené Brown's new book, Atlas of the Heart: Mapping Meaningful Connection and the Language of Human Experience. In the book, Brown defines 87 of our human emotions and categorizes them based on when we might experience them.
Over the last year, I think I have experienced all 87 of the emotions Brown outlines in the book, particularly the ones she says we experience when "things are uncertain or too much". Those include stress, overwhelm, anxiety, worry, avoidance, dread, fear, and vulnerability. I know I am not alone in experiencing those emotions because my conversations with friends, family and colleagues have focused on these feelings and how to best work our way through them as we continue to live in a very uncertain world.
There were also moments in 2021 when I felt the emotions that Brown says we experience when "life is good". Those include joy, happiness, calm, contentment, gratitude, relief and tranquility, and I realize that these feelings came up for me most, on the professional side, when I had the opportunity to work with the VBA education & training and communications teams to create and implement meaningful learning and connection opportunities for our member banks.
I think about our completely virtual Executive Leadership Institute (ELI) and the joy in building quality relationships through that program, even in a virtual setting; the relief I felt for ELI facilitators Nancy Eberhardt and Karen Conrad when they managed to lead the February session in an ice/snow storm from their cars on the phone due to widespread power outages (and they nailed it); the happiness in pulling off our second nationwide virtual VBA/ABA Diversity, Equity and Inclusion Summit in the span of six months; the cheerfulness our staff exhibited as we welcomed the attendees for our first in-person event in the VBA Training Center in almost two years; the contentment found in the hugs and reconnection opportunities at our first in-person committee meeting since January 2020; and the gratitude for the opportunity to hold our first VBA Annual Convention since 2019 with more than 300 banker and associate member attendees. And those are just a few examples.
I am so grateful to work with Amy Binns, Walt Lyons, Monica McDearmon, Chandler Owdom, Kristen Reid and Gail Queen to offer these opportunities for our member bankers and associate members. I am also grateful for every single VBA staff member; regardless of their day jobs, all of them support our team in numerous ways and we couldn't shine without them. We get to create programs that allow you to experience the "life is good" emotions and we get to witness firsthand your learning, connections, and motivation skyrocket. We get to hear from you when you implement something you gleaned from our resources, when you form a relationship with someone you interacted with or when your attitude transforms because of a VBA event.
An additional emotion set Brown defines in the book are those we feel when "it's beyond us," or when we don't know what to expect or what might be on the horizon. Those emotions include awe, wonder, curiosity, interest, and surprise. In our planning discussions for 2022, we have been focusing on how we can help you experience the "it's beyond us" emotions. You will see a theme to our programs in the year ahead as we encourage you to be open to "shifting your state of mind". We will be finding ways to provide new and interesting content and to expose you to facilitators who will make you think differently and provide you with unexpected ways to serve your customers.
We are offering the new VBA I-Change Certification Program to specifically address navigating and influencing change initiatives, the VBA Performance Excellence Podcast to provide you with content to engage and motivate your teams no matter where they are working, new resources centered on managing remote teams, and new tools to help you navigate the future of work.
Add to those programs our traditional lineup of offerings to include webinars, seminars and symposiums in the VBA Training Center on treasury management and bank management, virtual training on compliance and lending related topics, the CFO Conference and Lending & Credit Conference, the VBA Connect & Protect Experience, the VBA Leadership Conference for emerging leaders, Compliance School and so much more.
There is a tremendous amount of disruption and change occurring in our industry, and we know that we will continue to experience the "things are uncertain or too much" emotions because that is life. Our wish for you, though, is that you more often experience the "life is good emotions," and look to us at the VBA to help you experience the "it's beyond us" emotions. The VBA team will be right here with you to continue working through all the uncertain, good and beyond together, and we can't wait to see you all either in-person or virtually to help you "shift your state of mind" in 2022.