2021 VBA Executive Leadership Institute Recap
January - May 2021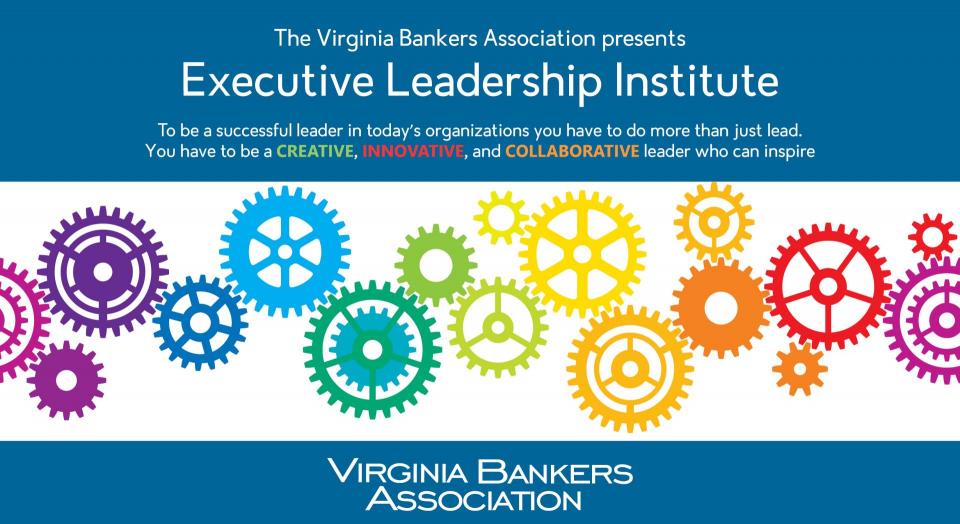 From January - May 2021, 17 Virginia bankers participated in the virtual Executive Leadership Institute (ELI). ELI is a 5-month leadership development program designed to actively enhance the leadership, organizational and performance skills of the highly motivated, high-potential and successful banker who is currently in or progressing toward a senior level position. For over a decade VBA's Executive Leadership Institute has been known for its intense level of connection, learnings and peer relationships that are fostered by its format and deep content.
During the virtual program, participants took part in a variety of learning components including pre-work, readings, podcasts and videos, hands-on experiential activities, small group activities and discussions, polls and simulations. Participants also had one-on-one coaching sessions with one of the instructors in between each session to reinforce the leadership learnings of the course.
ELI will be held again in 2023.
Congratulations to the 2021 ELI Program Graduates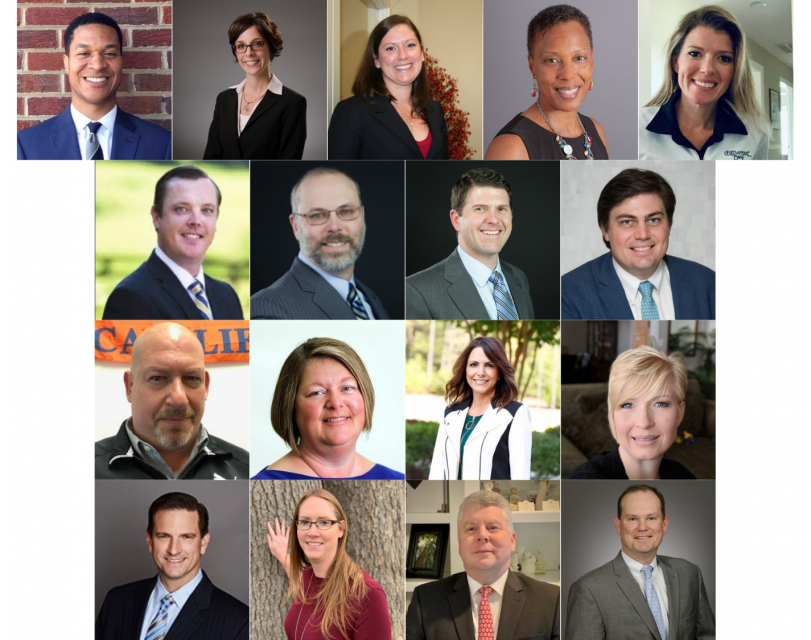 Eb Botchway – Congressional Bank
Lauren Buffum – Virginia National Bank
Ashley Coleman – Virginia Community Capital
Candace Davenport – First Bank, Virginia
Tracy Elliott – Chesapeake Bank
Jud Foster – Carter Bank & Trust
Jacob Hutchinson – MainStreet Bank
Chris Johnston – MainStreet Bank
Trevor Matese – Congressional Bank
Cathy Mise – Chesapeake Bank
Cherie Moore – Atlantic Union Bank
Dan Moskowitz – Blue Ridge Bank, N.A.
Kate Pascarella – Blue Ridge Bank, N.A.
Mike Richardson – Chain Bridge Bank, N.A.
Laurie Rowe – Chesapeake Bank
Bill Via – American National Bank & Trust Company
Wes York – South State Bank
Program Sessions & Faculty
Sessions in this year's program included:
Recognize Your and Others' Leadership Strengths
Innovation, Strategy, and Success In Times of Change
Leading Teams, Causing Results Through Others
Effective Communications For Important Outcomes
Putting It All To Work
ELI is led by Karen Conrad, president and owner of Karen Conrad and Associates, LLC, and Nancy Eberhardt, author, executive Gazelles-certified Coach and strategic communications consultant.