VBA I-Change Certification Program
March - May 2022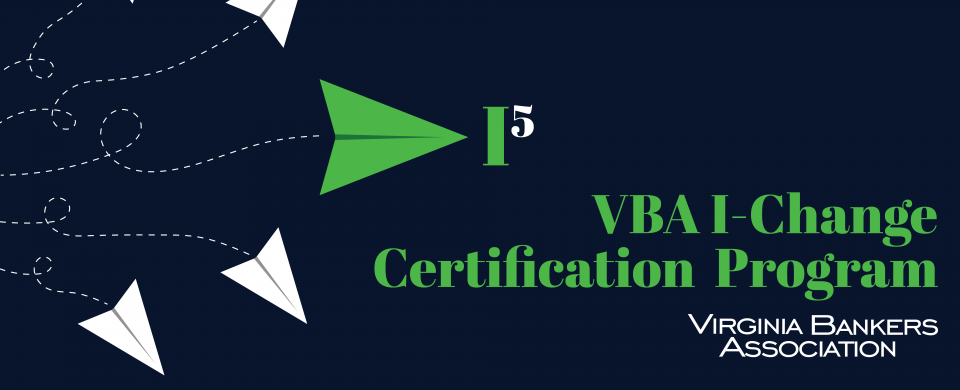 VBA's I-Change Certification Program gives you the leadership knowledge, skills, and tools you will need to drive any organizational change initiative. Change is often talked about, but the ability to move people and projects requires leaders who understand the foundational elements of change and how to apply those elements to real life situations. During these three interactive monthly sessions, Donna Highfill will share her 25+ years of change leadership and will guide you through both learning and application. You'll apply VBA's change methods to one of your active change projects. You will have change challenges and change war rooms where you will support each other, learn through discussion, and perfect the art of quick application and effective behavioral management. Graduates will earn the distinction of being a VBA I-Change Certified Leader.
I-Change Challenge Sessions: These two 45-minute virtual discussions are voluntary and will occur between sessions, giving the change certification participants a chance to ask their facilitator, Donna Highfill, and each other about their current bank change challenge. Part of the promise of this certification is to help participants through a specific change that their bank is encountering – a challenge that will be presented as a case study on the last day of class to bank executives. These virtual sessions will simply provide support as participants apply what is learned in each change session and apply those learnings to the development of their change challenge.
I-Change War Rooms: These two 45-minute virtual discussions are voluntary and will occur between sessions, giving the change certification participants a chance to discuss one or two real-time "hot topics" for banking that go beyond the individual change challenge case studies, providing a forum for exploring major points of impact and actively applying a change agent perspective by sharing ideas, debating, and thinking of ways a change agent might help their bank through the situation. Instead of specific application as seen in the I-Change Challenge Session, this will offer the opportunity to learn how to mentally frame change while maintaining a problem-solving perspective.
VBA I-Change Certification Program Recommendation Form
Learning Objectives (Knowledge, Skills Attitude)
After this change certification, you will:
Know and be able to apply the basics of change theory and fundamentals.
Be able to lead change from a project and behavioral perspective.
Be able to both understand adaptability and become nimbler in your leadership.
Know the five key elements of the VBA I-Change Process.
Develop the skill of effective change assessment and be able to quickly assess needs.
Be able to use a gap analysis and determine training and communication gaps.
Be able to work with colleagues to create constant communication that drives change.
Be able to develop and establish change advocates for driving change daily.
Understand and apply change integration.
Interact with others in the class in a "change war room," participating in active discussion.
Session 1: A Leadership Change Foundation
Session Dates/Times (In Person): March 16, 1:00pm – 4:30pm & March 17, 9:00am – 4:30pm
Challenge Date/Time (Virtual): March 30, 3:00pm – 3:45pm
War Room Date/Time (Virtual): March 30, 3:45pm – 4:30pm
Basic Principles of Change

Understand the classic theories of Kotter, Conner, Kubler-Ross
Apply the change principles to a current change initiative

Elements of Successful Change

Why change fails
How to set the stage and kick-off successful change

Project vs. Human Dynamics

Effectively leading change projects
Moving your organization through the people side of change

Personal vs. Organizational Change

Understanding the Personal Change Model and how it impacts your change leadership
Understanding the Organizational Change Model and how it impacts your change leadership

Adaptability

Preparing for common points of resistance – what they are and how to anticipate them
Learning the art of adaptation as a leader

Change and Mindfulness

How to breathe through the change your are leading
Keeping the soul and mind steady through messaging

Introduction of I-CHANGE components
Change Challenge: Create a Personal change case study; Create an Org change case study
Change War Room: Overall bank challenge discussion concerning gap analysis, organizational change and adaptation leadership.
Session 2: Identify, Ignite and Illuminate Change - April 13, 1:00pm – 4:30pm & April 14 9:00am – 4:30pm
Challenge Date/Time (Virtual): April 27, 3:00pm – 3:45pm
War Room Date/Time (Virtual): April 27, 3:45pm – 4:30pm
Identify

How to conduct a Current State Assessment
How to deliver a Change Readiness Assessment
Determining Change Impact Levels
Be able to understand the audience impacted
Conduct gap analysis of current state, future state, and skills required to bridge that gap.

Ignite

Creating Leadership Sponsorship
Be able to understand and communicate the benefits of change
Learn to communicate in a way that builds constant conversation
Learn how to instill urgency
Establishing a feedback loop

Illuminate

Establish a clear Training Plan
Create internal advocates
Select key managers and train for middle-out impact
Prepare to spotlight wins
Change Challenge: Organizational change case study; gap analysis; training needed
Change War Room: Identifying and Igniting – what is most important based upon our current topics?
Session 3: Implement and Integrate - May 18, 1:30pm – 4:30pm & May 19, 9:00am – 4:30pm
Implement

Create peer coaches and advocates to help lead middle-out
Clarify behaviors and expectations for each phase
Create implementation plans and teams
Provide daily manager exercises and stand-up meetings
Assess with check-ins

Integrate

How to lead change through tough times
Understand integration vs. installation and how to lead both
How to constantly assess and monitor mistakes
How to lead change to the "norm"

Review of I CHANGE

Key components online test
Provide final assignment

Questions
On-going war room for interested parties
Change Challenge: Change case study – what are the challenges for implementing and integrating?
Change War Room: How to handle specific challenges.
To Earn the VBA Change certified leader designation, participants must:
Attend All Sessions In Person
Participate in a Change Challenge Presented to Executives
Participate in a Change War Room Observed by Executives
About the Instructor – Donna Highfill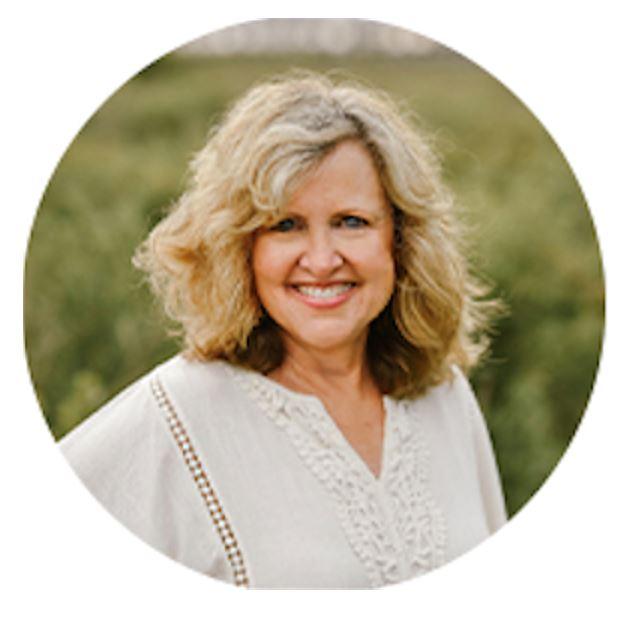 Change is a lot like working out – you know you need it; you feel better after you do it, but sometimes you just can't seem to make yourself get going. Donna Highfill gets it, and that's why her passion has always been helping leaders change the story of their organization through incremental actions that she calls "microchange" that lead to improved performance. More than a consultant, Donna Highfill has also been a Director of Human Capital, an internal Sales Consultant, a Mortgage Cross-Sell leader and a VP of HR. She combines her experience inside and outside of organizations to bring continually improved change and organizational development strategies.
Program Cost:
The VBA Change Certification Program is $2,750 per participant and includes all instruction, materials and meals while onsite. Hotel costs are not included in the program.