Women in Banking Conference – Attendee Portal
Event Portal Sponsored by Harland Clarke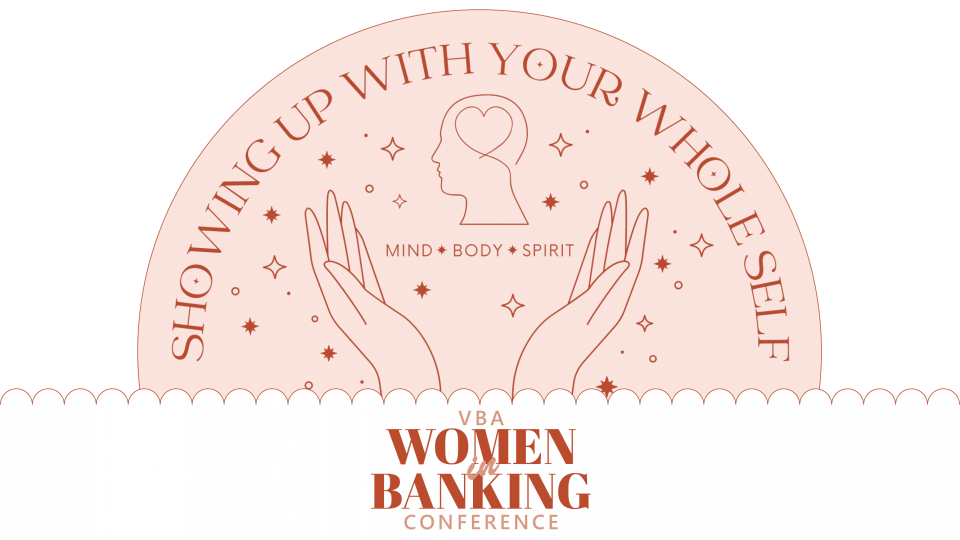 Welcome to the 2021 Women in Banking Conference! We are so excited you are joining us today! Below is all the information you will need, but if you have any questions or requests, please reach out to Kristen Reid.

Thank you to our Attendee Portal sponsor, VBA Endorsed Provider, Harland Clarke!
Interested to see who is attending? Check out the 2021 Women in Banking Roster (11-29) roster. Someone's name missing? There is still time to register here!
2021 Agenda
7:45 – 8:15 a.m. registration & check-in
8:15 – 8:35 a.m. Welcome & Announcements
8:35 – 9:35 a.m.: Exploring your core values and bringing your full self to work
Britten Parker | InnerWill Leadership Institute
In this session, participants will explore their personal core values and discover how they could use those to find more fulfilment in their day to day work. This session will create opportunities to build relationships with other conference members. We will discuss the positive impact of bringing their full selves to their work and generate ideas to work on, creating opportunities for themselves and others to lead in an authentic way.
9:35 – 9:50 a.m.: Networking break
9:50 – 10:50 a.m.: saying Yes: keys to professional and personal growth
Maria Tedesco | Atlantic Union Bank
Building a personal track record of success means taking risks. It all starts with saying "yes" to new opportunities, finding the courage and the confidence to broaden your experience — and enhance your value. Atlantic Union Bank President Maria Tedesco will share how a career spent leaving the known for the unknown has consistently led to not only professional success but personal fulfillment.
10:50 – 11:05 a.m.: networking break
11:05 a.m. – 12:30 p.m.: Looking Intuit: Wands Up
Donna Highfill | Donna S Highfill Consulting LLC
Studies show that when companies have women in leadership and on their boards of directors, they are more profitable and more successful. This is because women are not only good at science and data and spreadsheets, skills that are often celebrated and emphasized, but we also have a set of superpower skills we were born with, the most powerful of which is intuition. As we enter the world of technology, emotional intelligence and intuition are making a come-back. Computers can handle data faster and find facts more easily than we can. But the gut feeling? The ability to read behavior and surmise patterns? That is something found beyond the spreadsheet. In this session, we will study the male and female brain, and understand why women seem to have stronger intuitive senses. We will explore how to access your intuition and explore why calling on it works in a business setting. This session will teach us to pick up our intuitive brooms, and learn that with the magic of intuition, anyone can fly.
12:30 – 1:30 p.m. lunch
1:30 – 2:45 p.m. Women Leaders in Banking: Telling Their Story
Moderator: Donna Highfill | Donna S Highfill Consulting LLC
Panelists: Tamika Brewer -Johnson | Atlantic Union Bank; Kathleen Croson | Bank of Clarke County; Huma Onorato | Founders Bank
2:45 – 3:00 p.m.: networking break
3:00 – 4:00 p.m.: Your Move! Courageous Leaders Think, Create, REpeat
Cherrie Davis | ShiftForward Consulting LLC
Today's leader is required to do more than operate in order to be effective in a world that is no longer stagnated by rigid boundaries. This keynote will elevate leaders' ability to thrive and inspire in an increasingly connected and competitive environment. Leaders' capabilities must keep pace as their workforce and customers evolve. Leaving behind stoic styles of leadership, Cherrie replaces conventional practices with actionable insights and techniques. These impactful solutions for improved production, creativity and performance will allow leaders to confidently walk away equipped to earn employee commitment and drive growth.
4:00 p.m. Women in banking conference adjourns
*Agenda and topics subject to change.
Virtual Watch Party Info & Support
We will be using Zoom Webinar for the event. Please have each watch party location (up to three per bank) join here - we encourage you to include as many women as possible! We suggest that you log-in by 8:00 a.m. to test your connection and sound.

To join by telephone, call one of the following numbers and enter the Webinar ID and Passcode:
US: +1 312 626 6799 or +1 646 558 8656 or +1 301 715 8592 or +1 346 248 7799 or +1 669 900 9128 or +1 253 215 8782
Webinar ID: 832 9944 0116
Passcode: 567121
Monica McDearmon will be available if you run into any technical difficulties. To contact her, please text (804) 363-9347.
Speakers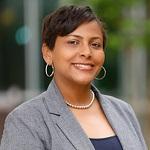 Tamika Brewer-Johnson, Head of Teammate Engagement and Senior Vice President | Atlantic Union Bank
Tamika Brewer-Johnson is the Head of Teammate Engagement and Senior Vice President at Atlantic Union Bank where she leads a team of Human Resource professionals, partners with senior leaders on aligning human capital needs with business strategy and leads and champions diversity, equity and inclusion efforts. Tamika has over 20 years of human resources experience which includes 17 years in the financial industry. She is a graduate of Virginia Commonwealth University and holds two certifications as a senior HR professional. She strongly believes in being an authentic leader who operates with purpose, transparency and genuineness while inspiring and empowering people around her. Her greatest personal accomplishment is maintaining a close relationship with her family and volunteering in the community.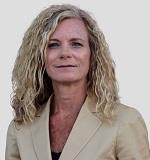 Kathleen S. Croson, Senior Vice President, Head of Retail Banking | Bank of Clarke County
Kathleen began her career at First Virginia Bank where she spent 14 years overseeing diverse areas within the bank. She then spent 18 years with Middleburg Bank serving as Senior Vice President of Retail and Consumer Banking. Most recently, Kathleen was the Chief Banking Officer for The Freedom Bank of Virginia, leading the sales offices and community banking team, before joining Bank of Clarke as the Head of Retail Banking in May 2021. She has a bachelor's degree from George Mason University, is a graduate of the VBA School of Bank Management, and currently serves as the Chair of the VBA's Retail Executive Committee.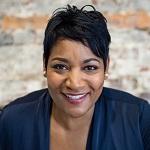 Cherrie Davis, President | ShiftForward Consulting
Cherrie Davis knows human dynamics. She brings fresh perspective to her 2 areas of focus: the individual and the process. With this approach, she builds relationships, drives positive performance, and delivers winning solutions. She operates with integrity and is focused on client impact. Cherrie is a visionary leader with over 3 decades of experience in human resources, is a recognized coach, facilitator, and change management leader. She provides a fresh prospective to her clients by merging real world experience with proven knowledge of people. Cherrie's career landed her in key assignments world-wide to lead and influence change in Hungary, Bosnia, the North Atlantic Treaty Organization (NATO), Afghanistan, Iraq, South Korea, the Pentagon, Our Lady of the Lake, GE Lighting and GE Capital. She culminated her military career at the Pentagon, by leading the Army Chief of Staff's transitional strategy in three pivotal roles: Chief of Operations for Transition Strategic Outreach, Deputy Director for Transition Strategic Outreach and as the Employment Director for the Soldier for Life Program. After her military service, Cherrie served as the Human Resources Director for Our Lady of the Lake, Quality Trainer and Organizational Developer for GE Financial Services (Six Sigma Team), Marketing and Sales for GE Lighting. Her corporate culmination came as an executive for GE Capital, as the Senior Integration Leader. She is the President at ShiftForward Consulting, based in Atlanta, GA. Cherrie received her B.A. in Communications from Black Hills State University, Spearfish, SD, where she was recognized as the Distinguished Military Graduate and by Who's Who among Students in American Colleges and Universities. She earned a Master's in Human Resources with an emphasis in International Management, from Webster University, St. Louis, MO. She holds professional certifications for Senior Professional Human Resources, Executive & Organizational Coaching and Quality Management. Cherrie's personal passions are her spouse, golf and riding her townie bike!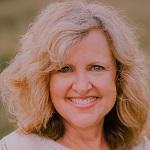 Donna Highfill, President | Donna S Highfill Consulting, LLC & Principal | DLG Strategies LLC
Donna Highfill has been a business owner for over 20 years, currently as President of Donna Highfill Consulting and Principal at DLG Strategic, LLC. Her passion is working with individuals and organizations on change and performance, as well as coaching women who are looking to grow in any capacity. Her commitment includes helping them find who they are at their core, while improving use of their intuitive strengths and relationship skills to create a map that leads to their future careers. She has published three books that can be found on Amazon, and has authored over 65 blogs on Huffpost. Donna is a Wake Forest graduate, has two grown children, a husband, and a boxer named Deacon who keeps her humble. She is working on her fourth book.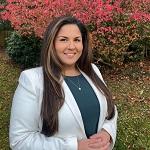 Huma Onorato, Senior Vice President & Director of Deposit Operations | Founders Bank
Huma Onorato is currently Senior Vice President and Director of Deposit Operations at Founders Bank. With over 15 years of experience in the financial industry, she has previously served as the Director of Operations for Chain Bridge Bank, as Virginia Regional Branch Manager for Bank of Georgetown, as Branch Manager for MainStreet Bank and as a Senior Licensed Financial Specialist for Wells Fargo Bank. Huma has also served as a board member for the McLean Chamber of Commerce. Huma recently completed a three year program with the Virginia Bankers School of Bank Management. She was elected Class Vice President and was honored to receive the 2021 Faircloth Family Award of Excellence, which recognizes the values of continuous learning, passionate giving and purposeful living. Huma is a graduate of George Mason University and lives in Annandale, VA with her husband and twin daughters.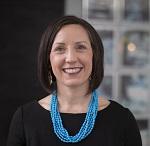 Britten Parker, Leadership Facilitator & Coach | InnerWill Leadership Institute
Britten Parker is a facilitator and leadership coach for InnerWill Leadership Institute.
She believes in the power of the human spirit. As an experienced trainer, facilitator, and coach specializing in values-based leadership, she connects with audiences through her energy and down-to-earth approach. She loves helping individuals discover their core values and groups gain alignment to be more effective. Britten also works for Luck Companies as a senior leadership partner. She earned her master's degree in counselor education from the University of Virginia and has a certification in business coaching from North Carolina State University. Britten lives in Richmond with her husband and three children.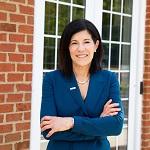 Maria Tedesco, President | Atlantic Union Bank
Maria Tedesco is President of Atlantic Union Bank and leads the commercial banking, business banking, consumer banking, wealth management and mortgage teams, as well as enterprise-wide functions of marketing, digital strategy, product management, business line risk and customer experience. Prior to Atlantic Union Bank, Maria was Chief Operating Officer for Retail at BMO Harris Bank based in Chicago and was responsible for retail products, segments, customer experience, indirect auto, consumer lending, small business lending, business banking strategy, channels and risk. Prior to that she served as Senior Executive Vice President and Managing Director of the Retail Bank at Santander Bank, N.A. where she was responsible for leading the US retail strategy and business channels, including branch network, online, mobile, investments, mortgage, call centers, ATMs, marketing, product marketing, customer experience and program management office. Before Santander, Maria spent 20 years at Citizens Financial Group, Inc. ultimately becoming Group Executive Vice President and Executive Director of Retail Banking and Business Banking for the company.
Maria was named one of Most Powerful Women in Banking Team Award by American Banker in 2012 and 2017. In 2015, she was named one of the Most Powerful Women to Watch by American Banker. Maria was named one of the Bold Women of Richmond by Richmond Magazine in July of 2020. She received an M.B.A from Northeastern University and her B.S. from Ithaca College. Maria currently serves on the boards of Quarles Petroleum, Better Housing Coalition, Venture Richmond, Virginia Chamber of Commerce, Richmond Chamber of Commerce, Virginia Bankers Association, Consumer Bankers Mid-Tier Group and the Federal Reserve Industry Roundtable. She serves as a chair of the Government Relations Committee for Virginia Bankers Association and is a member of the Government Relations Committee of the American Banker Association. She is both the Finance Chair and a member of the DEI Committee for the Richmond Chamber of Commerce. Maria serves on the Virginia Chamber of Commerce Executive Committee for the Workforce and Education Industry Council. She is also member of the Independent Community Bankers Association, Virginia Business Council and Greater Richmond Partnership.
Session Materials
Session materials will be posted as they become available from the speakers.
Location
The 2021 Women in Banking Conference will be held at the Glen Allen Cultural Arts Center (2880 Mountain Rd, Glen Allen, VA 23060). We will be meeting in the Cardinal Ballroom and registration will open at 7:45 a.m. right outside the meeting space. When you arrive, as you are walking towards the main entrance, there is a side entrance to your left. Enter through the side entrance to access the Cardinal Ballroom. Registration will open at 7:45 a.m. and the sessions will begin at 8:15 a.m. We will adjourn at 4:00 p.m.
Please note – the Glen Allen Cultural Arts Center is requiring masks within the facility regardless of vaccination status.
Click here to for information on the Cultural Arts Center.
Capture the Moments – Share the Fun!
If you are on Twitter or Instagram, please feel free to share that you are at the 2021 Women in Banking Conference and what you are experiencing. Tag the VBA's handle @vabankers and #vbawomeninbanking.
If you take pictures during the day, please also email or text (804-363-9347) them to Monica McDearmon for a special presentation during the day!
Sponsors
VBA Women's Programs Sponsor & Women in Banking Conference Premier Sponsor:



KlariVis
Amber Robinson, Senior Sales Executive
Email | (603) 860-3162
www.klarivis.com
KlariVis® is a unique and proprietary cloud-based data analytics solution that integrates with core and ancillary systems to transform banks' data into easy-to-use interactive dashboards. KlariVis provides insight into key performance metrics such as deposit account growth, fee income, loan growth and trends, customer engagement levels, credit quality trends, financial results and more. KlariVis delivers this data seamlessly allowing banks to quickly digest the information and focus attention on strategic decision making that will increase customer engagement and drive revenue.
KlariVis is a VBA Endorsed Provider
Thank You to Our Conference Sponsors!

DCMI Mid-Atlantic Inc.
Val Riccardi, Principal
Email | (540) 253-2060
www.dcmima.com
DCMI Mid-Atlantic Inc. is a real estate due diligence consulting firm specializing in the comprehensive assessment of existing real estate and new construction. Their products include property condition surveys, environmental assessments, detailed cost analysis and progress monitoring inspections on commercial, multi-family, single-family residential and land development projects. Established in 2011, they are proud to be WBENC certified and a Virginia Women's Owned Business that has grown to serve national lenders and community banks throughout the Mid-Atlantic region.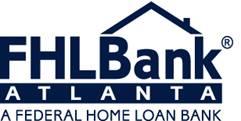 FHLBank Atlanta
Dan Brenton, Senior Relationship Manager
Email | (404) 888-8547
www.fhlbatl.com
FHLBank Atlanta offers competitively-priced financing, community development grants, and other banking services to help member financial institutions make affordable home mortgages and provide economic development credit to neighborhoods and communities. The Bank's members—its shareholders and customers—are commercial banks, credit unions, savings institutions, community development financial institutions, and insurance companies located in Alabama, Florida, Georgia, Maryland, North Carolina, South Carolina, Virginia, and the District of Columbia. FHLBank Atlanta is one of 11 district banks in the Federal Home Loan Bank System. Since 1990, the FHLBanks have awarded approximately $7 billion in Affordable Housing Program funds, assisting more than 990,000 households.


Harland Clarke
Billy Hicks, Account Executive/Key Markets Division
Email | (540) 315-0087
www.harlandclarke.com
Harland Clarke is a leading provider of customer engagement solutions that help connect businesses and people how, when, and where it matters. The company offers payment tools such as checks and cards; and marketing services such as deposit and loan acquisition programs, digital marketing, performance analytics and promotional products for businesses. It deploys these solutions holistically, across print, phone, and digital channels, ensuring that the customers of its world-class client base enjoy a consistently superior experience. Harland Clarke is a Vericast business (www.vericast.com). For more information, visit www.harlandclarke.com or follow Harland Clarke on LinkedIn and on Twitter @HarlandClarke. Click here for more information about Harland Clarke's solution portfolio. https://www.harlandclarke.com/about/customer-engagement.
Harland Clarke is a VBA Endorsed Provider


VCDC
Christin Armacost, Director of Equity Funds
Email | (804) 297-3005
www.vibrantcommunities.us
As the only Virginia-based tax credit equity fund, their impact-making investments have had exceptional performance, with a history of every managed tax credit fund exceeding the targeted after tax rate of return. They have invested more than $688 million to help finance more than 9,650 affordable housing units in over 235 different communities in Virginia and its adjoining states. Talk with VCDC about how you can invest in vibrant communities, together!
VCDC is a VBA Endorsed Provider
Contact Amy Binns at (804) 819-4726 for more information about VBA engagement and sponsorship opportunities!
VBA Event Policies
By registering for this event, you are agreeing to the VBA Event Policies.
CANCELLATION POLICY
All cancellations will be charged a $25.00 administrative fee. Cancellations received less than 72 business hours before the program will be charged a $75.00 administrative fee plus any additional fees associated with the training. Substitutions are allowed prior to the beginning of the conference.
SPECIAL NEEDS & AMERICANS WITH DISABILITIES NOTICE
If you have special needs that may affect your participation in this event, please contact Kristen Reid to discuss accommodations.
Safety Protocols
The VBA has developed safety protocols that are in alignment with recommendations from the CDC and all state and local guidelines.
Masks: At this time, the Glen Allen Cultural Arts Center is requiring masks within the facility regardless of vaccination status. Speakers will not be wearing masks during their presentation, but we ask that attendees comply with the center's requirement and have a mask on except while eating or drinking.
Spacing: During the sessions, attendees will be seated four (4) to each round table. During lunch, attendees will be seated six (6) per round table.
Please contact Kristen Reid with any concerns or requests for additional space during the duration of the conference.