2022 Women in Banking Conference
Attendee Portal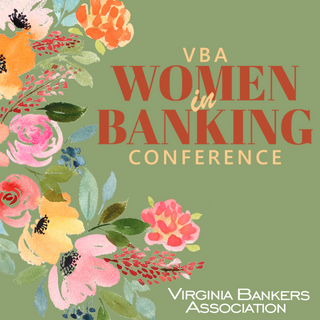 This conference is designed for all women involved in the financial industry who would like to participate in engaging and thought provoking sessions on finding success in the industry.
THANK YOU TO OUR PORTAL SPONSOR – Vericast!
ericast, formerly Harland Clarke Holdings, is a leading marketing solutions company that helps businesses across many industry verticals connect with consumers through data, analytics, and a broad portfolio of digital and print solutions. They help businesses understand, engage, grow and retain customers. Every day, they influence the consumer purchasing and transaction behavior of more than 120 million households – impacting where people eat, shop, buy, save, and borrow. It's crucial to maximize every engagement tool at your disposal to drive brand awareness and revenue. With a full suite of services designed to engage customers including, Check Solutions, Card Solutions, Customer & Employee Insight, Customer Change Management and Acquisition and Retention, Vericast solutions combine superior service and deep experience to build a program tailored to your goals and brand strategy.
Vericast, a Harland Clarke company, is a VBA Endorsed Provider

Vericast Contact:
Billy Hicks, Account Executive/Core Business Division
Email | (540) 315-0087
Website
2022 Women in Banking Conference Agenda*
All sessions are in the Virginia Room. Lunch will take place in the Founders Room and Jefferson Hall, and refreshments will be available in the Square Pre-function throughout the event.
Thursday, december 1, 2022
8:00 – 8:30 a.m. Registration
8:30 – 8:35 a.m. Welcome and Announcements
8:35 – 9:35 a.m. Unconscious Bias: Elevated and Rechecked Delphia Howze | D. Howze Solutions
Unconscious bias refers to bias that we are unaware of that happens outside of our control. It happens automatically and is triggered by our brain making quick judgement and assessment that are influenced by our personal experiences and backgrounds. This session will explain the concept of unconscious bias and help attendees understand how their unconscious biases – if left unchecked – can lead to decision, behaviors, and actions that may inadvertently disrupt paths to inclusion. The session is delivered by taking attendees through a journey of exploration that includes definitions, examples, and reflection. Learning objectives include:
The meaning of unconscious bias
The impact of unconscious bias on our every day decisions in the workplace
Ways to manage biases through productive activity
9:35 – 9:50 a.m. Networking Break
9:50 – 10:50 a.m. Utilize Your Time to Leverage Leadership Opportunities Jodi Flynn | Women Taking the Lead
Have you and your team wished you could clone yourselves so multiple versions of you could divide and conquer the task list? Have you also had the fantasy of time freezing, and you get all caught up while the world stands still? Imagine you were gifted an extra hour in your day. How would you spend it? How would you spend an extra day in your week? If you're feeling like there isn't enough time to do everything you want to or need to be doing, this is the workshop for you! Participants will have the opportunity to:
Learn how to manage yourself so that you are more productive in the time you have.
Gain time-saving strategies that will create more white space on your calendar.
Identify your "superpowers" and "kryptonite" so that you can lean into your strengths and avoid time-wasting tasks.
10:50 – 11:05 a.m. Networking Break
11:05 – 12:05 p.m. Dealing with Difficult Situations Gail Letts | Letts Consult LLC
It's easy to get into the "blame game," but embracing a mindset of responsibility for resolving conflict is critical for success. During this session, we'll explore how emotions can get in the way, how to turn these emotions into positive energy, and the importance of turning challenges into opportunities by focusing on what it is that we can control.
12:05 – 1:30 p.m. Lunch/Book Club Discussion
Change Your Questions, Change Your Life: 12 Powerful Tools for Leadership, Coaching, and Life
1:30 – 2:45 p.m. Women Leaders in Banking: Telling Their Story
Featured Panelists:
Candace Davenport | First Bank, Virginia
Beth Shivak | Atlantic Union Bank
Julie Sturt | United Bank
Moderated by Gail Letts | Letts Consult LLC
2:45 – 3:00 p.m. Networking Break
3:00 – 4:00 p.m. Embracing Meaningful Influence: The Building of Dynamic Leadership Nikki Dixon-Foley | FutureSYNC International
KEYNOTE SPONSORED BY Virginia Housing
In today's world of leadership, the ability to exercise meaningful influence is imperative for organizational success. Meaningful influence requires a keen understanding of how to engage your peers, staff, and colleagues in a way that creates open dialogue, intentional trust building, and a clear establishment of achieving a common goal. This session will unpack the key factors in creating meaningful influence for yourself while simultaneously enhancing your dynamic leadership style in a way that builds credibility and positively influences those around you.
4:00 p.m. Adjourn
*Agenda topics and speakers are subject to change
Meet the 2022 Speakers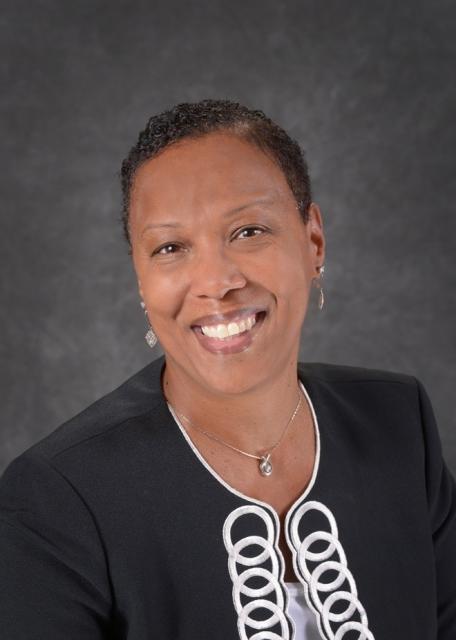 Candace Davenport
VP/IDEA Officer | First Bank, Virginia
Candace Davenport is a native of Winchester, VA with over 25 years of management experience currently serves as First Bank's VP, IDEA Officer. (Inclusion, Diversity, Engagement, Action). She earned an associate degree from Laurel Ridge Community College (formerly known as Lord Fairfax Community College) and is a graduate of the Virginia Bankers Association's School of Bank Management at the University of Virginia, the Top of Virginia Regional Chamber's Community Leadership Program, and recently completed the Virginia Bankers Association's Executive Leadership Institute.
Outside of work, she serves on the boards of the Museum of the Shenandoah Valley, the Fremont Street Nursery School, the Douglas Alumna Association, Reaching Out Now and the Family Services Committee for Habitat for Humanity Winchester/Fredrick County. Previously, Candace served on the boards of the Sinclair Medical Clinic, Equity Advisory Committee for the Winchester Public Schools and The Laurel Center. She has a grown son, Ian, who is currently pursuing his PhD in Physics at Harvard University.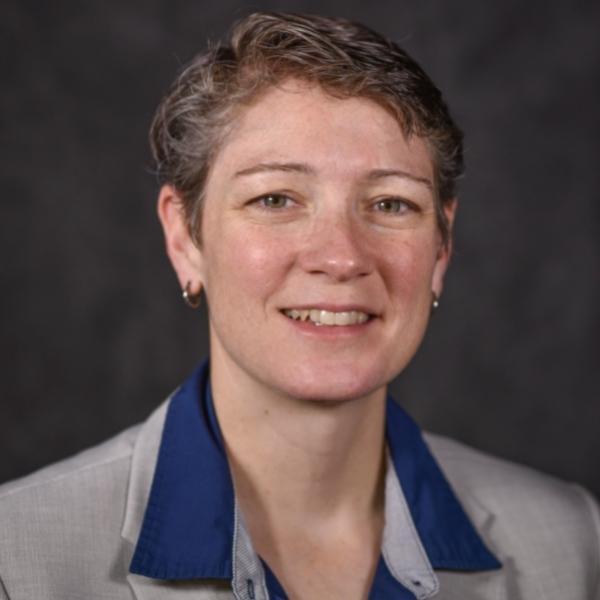 Nikki Dixon-Foley
Partner & Master Consultant | FutureSYNC International
Nikki holds an M.S. in Organizational Leadership and has a powerful track record of building culture with intent. As a real-world "Culture Curator", she was an integral part of a team distinguished by their thought-leadership and their commitment to defying conventional wisdom. Nikki and her team operated with an "impact over activity" strategy and the awards and accolades began to follow. Recognition such as:
"The Best Place to Work in Montana"
Award A 4-time Winner of The "Best for the World: Environment" within the B-Corp Organizations
FORBES 2016 "Top 40 Companies to Watch"
Nikki is admired for her keen operational mind-set when it comes to forward thinking organizational philosophies such as open-book management and "The Game of Business". She is trained and certified neuroscience leadership coach and masterfully weaves the understanding of neuroscience principles into leadership execution. She is an author and creator of team and leadership excellence programs. Nikki lives in Bozeman, MT where she enjoys the blessings of family, friends, and the beauty of the Gallatin Valley.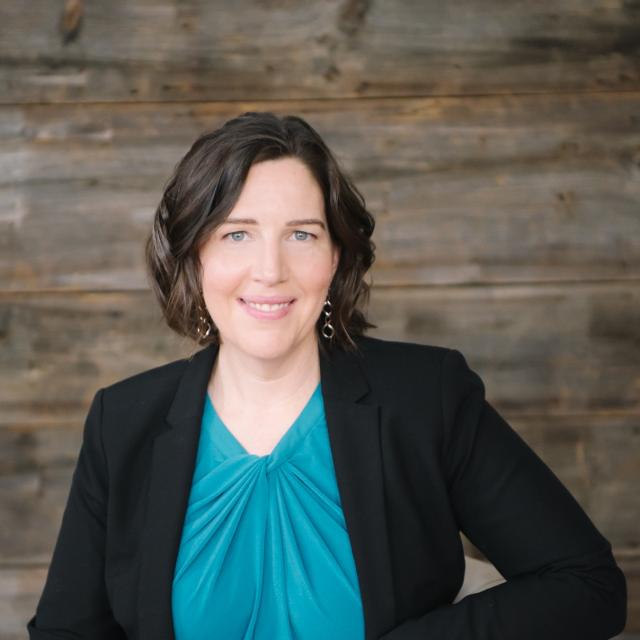 Jodi Flynn
Owner | Women Taking the Lead
Jodi Flynn of Women Taking the Lead is an executive leadership coach, podcaster, author, and speaker who has extensive experience working with organizations to develop women leaders. She is the host of the critically acclaimed "Women Taking the Lead" podcast, and an Amazon bestselling author with her book, Accomplished: How to Go from Dreaming to Doing. She is president of the board for The Maine Women's Conference and has been featured in Entrepreneur and Forbes magazines. Jodi has spoken at the Massachusetts Conference for Women, the Women in Banking and Emerging Leaders Conferences, and Podcast Movement.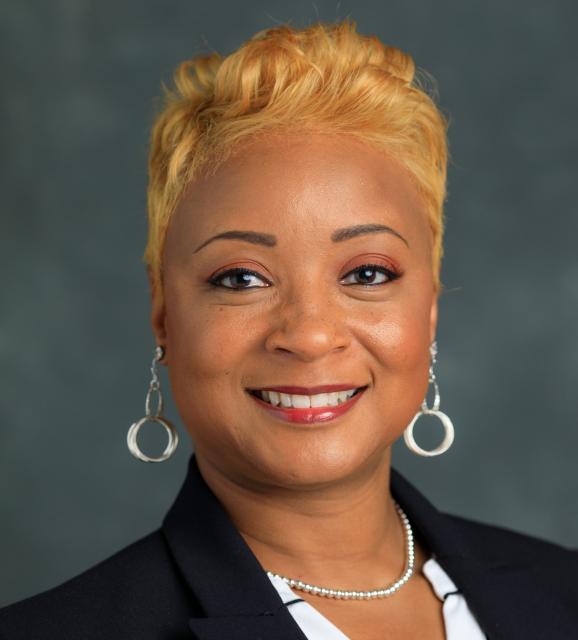 Delphia Howze
CEO & Chief Inclusion Strategy Officer | D. Howze Solutions
Delphia Howze is the CEO and Founder of D. Howze Solutions, LLC, a D&I consultancy. She is a forward-thinking HR and diversity & inclusion (D&I) leader with more than 20 years of successful experience in helping organizations leverage human capital and diversity to create and strengthen inclusive environments.
As the chief inclusion strategy officer for the University of Tennessee System, Delphia consults and partners with UT's campuses and institutes to advance efforts to identify and remove social, financial and health disparities that impede diversity, equity, and inclusion. In collaboration with university leadership, she works to prioritize diversity and inclusion initiatives. She also serves as a resource to campuses and as a statewide advocate.
Throughout her career, Delphia has enhanced her skills as an HR professional and D&I leader through roles of responsibility held in industries such as retail, banking, energy, trucking and logistics, consulting, and higher education. She serves a diversity & inclusion expertise panel member for the Society for Human Resources Management (SHRM) as well as the president for SHRM of Tompkins County. Delphia consistently demonstrates her commitment to HR and D&I by serving as a board and trustee member to a variety of organizations. She also works closely with college students as adjunct professor teaching HR, D&I, and business principles.
Delphia holds a BA from the University of Pittsburgh, an MBA from Point Park University, and Project Management Certification from Villanova University. She maintains PHR certification through HRCI and holds SHRM-CP certification through the Society of Human Resources Management.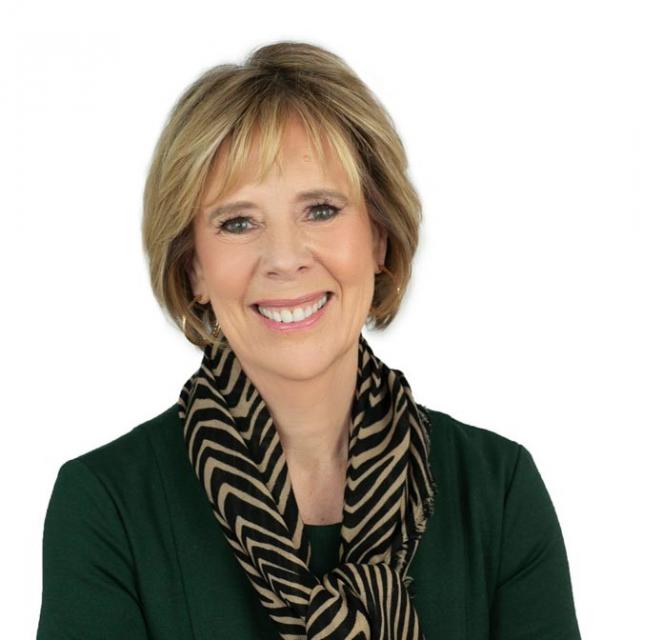 Gail Letts
Founder & CEO | Letts Consult LLC
Gail Letts is the current CEO & founder of LETTS CONSULT – a business which she founded in 2019 – which focuses on talent, helping businesses build tomorrow's workforce today by developing strategies to attract, retain and develop leadership. LETTS CONSULT also works with individuals to help them develop the skills and build the professional networks and connections to achieve their career potential. Gail's work has included delivery of leadership programs to the State Department, leading the restructure and rebranding of an independent school as interim Chief Operating Officer, program delivery for the PGA Tour, individual and peer coaching programs, recruitment solutions for a federal contractor and she has successfully conducted numerous executive searches.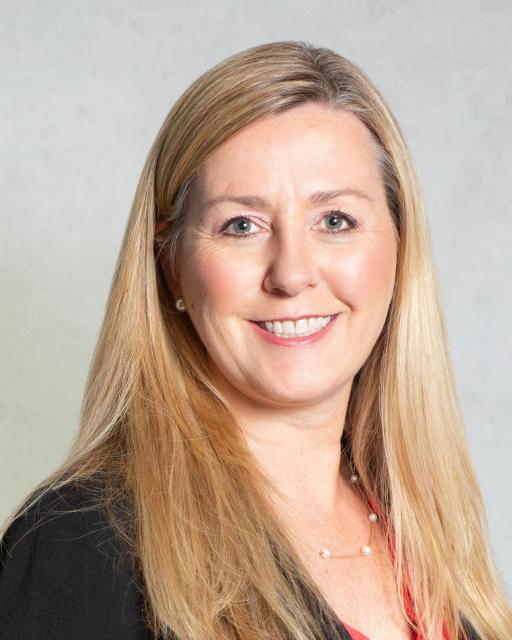 Julie Sturt
VP, Regional Retail Sales Manager | United Bank
Julie K. Sturt is vice president, regional retail sales manager over the central Virginia market at United Bank. She has been in the banking industry since 2009 as a retail branch associate, a consumer lender and training and professional development manager and vice president, customer relationship officer at Essex Bank.
Prior to becoming a banker, Julie owned and operated a successful small business in Fredericksburg, VA for 15 years. She has a bachelor of arts from the University of Mary Washington, graduating in 1991. Julie has served on several boards including The Fredericksburg Regional Chamber of Commerce, The Fredericksburg Sister City Association, The Fredericksburg Center for Creative Arts, The Central Virginia Housing Coalition and the Tappahannock Artist's Guild. Previously, Julie was a member of the Rappahannock Rotary, The Fredericksburg Business Exchange Group and BNI. Julie continues to be a Trustee for the Virginia Bankers Association School of Bank Management since 2015 and is a current Director for the Board of HumanKind.
On a personal note, Julie resides with her husband Sam and teenage son Samuel on their family farm in upper Essex County, VA. Julie enjoys horseback riding, fishing, golf, reading and art.
Session Materials & Attendee Roster
Session materials will be posted as they become available from the speakers.
Download the current roster here.
Unconscious Bias: Elevated and Rechecked Delphia Howze | D. Howze Solutions
Utilize Your Time to Leverage Leadership Opportunities Jodi Flynn | Women Taking the Lead
Dealing with Difficult Situations Gail Letts | Letts Consult LLC
Embracing Meaningful Influence: The Building of Dynamic Leadership Nikki Dixon-Foley | FutureSYNC International
VBA Event & Cancellation Policies
VBA EVENT POLICIES
By registering for this event, you are agreeing to the VBA Event Policies.
CANCELLATION POLICY
All cancellations will be charged a $25.00 administrative fee. Cancellations received less than 72 business hours before the program will be charged a $75.00 administrative fee plus any additional fees associated with the training. Substitutions are allowed prior to the beginning of the conference.
SPECIAL NEEDS & AMERICANS WITH DISABILITIES NOTICE
If you have special needs that may affect your participation in this event, please contact Kristen Reid to discuss accommodations.
Location
Hermitage Country Club
1248 Hermitage Rd
Manakin-Sabot, VA 23103
Thank You to Our Sponsors
To learn more about our sponsors, click here.