2022 Intern Resources
VBA Internship Program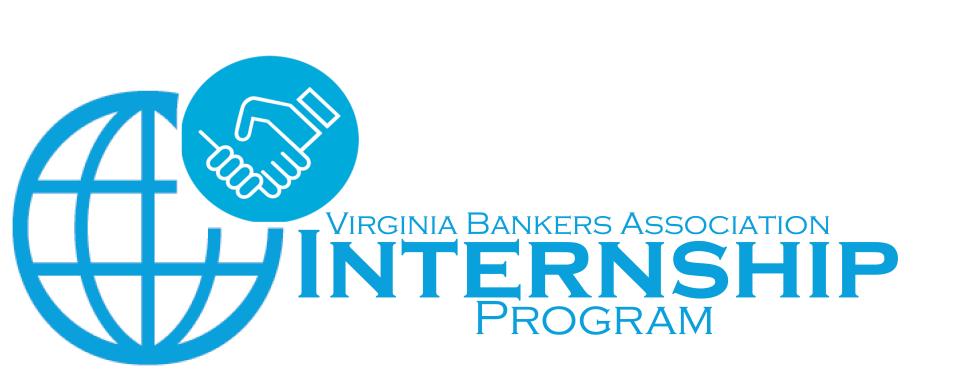 You will find all 2022 VBA Internship Program materials and resources on this page for use throughout the summer. Please contact Monica McDearmon at 804-363-9347 with questions.
Intern Orientation – 6/2/2022
VBA President & CEO Bruce Whitehurst's contact information:
bruce@vabankers.org
Twitter: @BruceTW
Office: 804-819-4701 | Mobile: 804-241-3223
Mid-Summer Meet Up – 7/7/2022
VBA Certificate of Completion Requirements Overview
Interns participating in the VBA Internship Program will be eligible to receive the Certificate of Completion if they meet the following requirements. Mentors will send all necessary documentation to the VBA no later than August 31st.
2022 Certificate of Completion Checklist
Complete an American Bankers Association (ABA) online training course OR equivalent online banking industry training (must be approved by the VBA). See below for more information on the ABA course options.
Complete a capstone project and presentation.
Participate in at least one of the in-person events (Intern Orientation or Mid-Summer Meet Up) and at least three of the virtual VBA events.
Involvement in a community support or volunteer opportunity (banks will determine specifics of this based on opportunities throughout the summer).
Complete the VBA Internship Program self-evaluation.
ABA Online Course Information
Interns are required to complete an American Bankers Association (ABA) online course OR equivalent online banking industry training (must be approved by the VBA) to earn the VBA Certificate of Completion.
ABA Login information
For interns completing an ABA online course, the VBA will send login information to the interns after their start date with the bank.
Your login credentials are below. Upon logging in the first time, you will see a message stating that your password has expired and you will be required to select a new password of your choosing. If you ever forget your password, you can use the "Forgot Password" link on the login page. Notice that your username is your bank email address followed by ".vaba". See below for an example:
Login Page: https://aba.csod.com
Sample Username: msmith@usabank.com.vba
Temporary Password: Password1
Once You have logged in and changed your password, you will be taken to your welcome page. To view your transcript and access your assigned training, select "Learning" from the menu and click "View Your Transcript." Your transcript contains your assigned training. Click on the action button (open curriculum, launch, etc.) to the right of the course title to access the training.
Access a tour of the ABA online training platform here!
Capstone Project & Presentation
Throughout the summer, interns will complete a capstone project and presentation on a banking industry topic. This project will be due by a date agreed upon by the bank and intern, no later than August 5, 2022. Interns can either research one of the topic options listed below or a topic selected by the bank. Mentors will complete the capstone project and presentation rubrics at the conclusion of the project.
capstone project topic resources
Option 1: Fintech: Disruptor or Partner?
Retail and Operations & Technology Tracks of Pathways to Connect & Protect (see "Additional Learning Opportunities" dropdown below)
Option 2: Ideal Location for a New Bank Branch
Option 3: Banks and Social Media: How to Use these Platforms to Engage, Retain and Attract Customers
Marketing Track of Pathways to Connect & Protect (see "Additional Learning Opportunities" dropdown below)
Option 4: Attracting the Next Generation as Customers and Employees
Training & HR Tracks of Pathways to Connect & Protect (see "Additional Learning Opportunities" dropdown below)
Option 5: Banks: The Cornerstone of the Community
Website: Virginia Banks' Economic Impact

On this site, part of the American Bankers Association's America's Banks website, you'll learn how Virginia's banks are supporting our state's economy with consumer, business and other loans, how bankers are safely serving their customers and communities, and how banks are providing more than 45,000 people with a rewarding place to work.

Podcast Series: We Were Economic First Responders | ABA Banking Journal
Hear banker stories behind the Paycheck Protection Program in a three-part podcast series
Option 6: The Bank of the Future
Retail and Operations & Technology Tracks of Pathways to Connect & Protect (see "Additional Learning Opportunities" dropdown below)
Option 7: Serving the Underbanked and Unbanked
Option 8: Cryptocurrency/Digital Currency: Disruptor or Partner?
Mid-Summer Meet Up
Interns must attend at least one of the in-person meetings as part of their certificate requirements. The in-person Intern Orientation was held on June 2nd.
July 7th from 10a.m. – 3p.m. at the VBA office in Glen Allen
This one-day meeting will feature engagement with members of the VBA Emerging Bank Leaders Steering Committee. Sessions will include:
EBL Panel Discussion
Capstone Project Research Rotations with EBL Members
Resume Workshop, Interview Skills and Other HR Best Practices Session
VBA Overview
…and more!
More details about the Mid-Summer Meet Up will be sent to all interns in late June.
Virtual Meetings
The VBA will hold Zoom meetings for all interns participating in the program throughout the summer. We hope this provides a platform for you to get to know one another, learn about the industry, and hear from banking professionals from across the Commonwealth.
These meetings will occur every Wednesday at 10:00 a.m. starting June 8th. See below for Zoom meeting information – also included in the calendar invite.
Meeting schedule & Guest speaker information
Meeting Date

All meetings will be held on Wednesdays at 10:00 a.m.

Guest Speaker & Topic
Meeting Materials/Recording Link
6/8*
Enneagram Workshop
Katie West (see below for more information)

Before the session – please view this introductory video from Katie West.
View the recording of the Workshop here.

6/15
Cryptocurrency 101: A Banker's Perspective
Cary Ayers, Atlantic Union Bank and member of the VBA Emerging Bank Leaders
6/29
Presentation from the Federal Reserve Bank of Richmond
JM Nemish and Brian Thompson, Federal Reserve Bank of Richmond
7/13
A Conversation on Diversity, Equity & Inclusion in the Banking Industry
Guest: VBA DEI Council Member Candace Davenport, First Bank, VA
7/20
LinkedIn Best Practices
Caitlin Croswell, American Bankers Association
Presentation Skills
Jamie Covey, United Bank
8/3
Capstone Project Discussions & Mini-Presentations
Guests: EBL Members & VBA Staff

Join Zoom Meeting Here

Meeting ID: 865 0759 4939

Passcode: 141846
​Enneagram Workshop with Katie West | June 8th, 10:00-11:30 a.m.
*This session will run from 10:00 – 11:30 a.m. and is designed for both the interns and their mentors.
During this session, interns and mentors will become familiar with the Enneagram to identify with one of the nine personality types so they can be aware of their own personality and use it in the best way possible while understanding general characteristics of other's personality types. During the session, we will discuss:
Emotional Intelligence – position it as a core leadership competency to continually develop (good for professional and personal life) and the Enneagram as the tool to assist with that
Take away an understanding of the Enneagram personality typing system and how it operates as a fluid and dynamic system
Know ways to develop more effective connections with others based on their Enneagram type
Become familiar with the general characteristics of the 9 types
Become familiar with how each of the 9 types responds to stress and security
Assignment for post workshop learning experience
Enneagram Test Information
Before the session, mentors and interns may want to take a test to determine their Enneagram type. Below are two test options:
The RHETI from the Enneagram Institute. This test is one of the oldest in the market place have been available for over 20 years. Katie recommends this test because it comes with a comprehensive report and the website is robust and full of good information too. The test is $12. www.enneagraminstitute.com
EnneaApp. The EnneaApp has good information about the 9 types and makes for a nice, quick reference. Simply search "EnneaApp" in the App Store on your phone to download the free app.
Intern Self-Evaluation
Interns will complete a self-evaluation before submitting certificate of completion checklist to your mentor/supervisor. As a reminder, a copy of your responses will be shared with your host bank and VBA staff.
Access the self-evaluation here.
Additional Learning Opportunities
VBA Connect|Protect Experience

As an additional educational opportunity, interns will have access to the recordings of the monthly virtual sessions of the VBA Connect|Protect Experience. The Experience sessions are organized by function area (marketing, human resources, training, retail, ERM, security, and operations & technology) and can be a huge resource for the capstone project research as well as overall industry knowledge.
Access all of the sessions on the Connect|Protect Experience Portal here.
Virginia Bankers school of bank management Shadow Day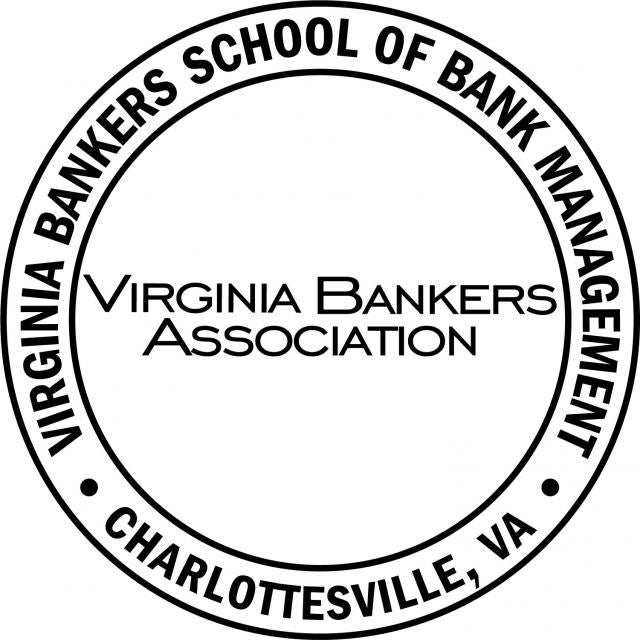 The 2022 session of the Virginia Bankers School of Bank Management (Bank School) will be held in Charlottesville the week of July 24-29. On Tuesday, July 26th, interns will have the opportunity to visit and shadow the first and second year classes.
You can view the full Bank School curriculum schedule here.
Please RSVP for the Bank School Shadow Day by July 15th to Monica McDearmon.
Additional Resources: Read, Listen, Watch
Be sure to follow the vba on social media!

Resources: Read
Resources: Listen
Resources: Watch
Intern Contact Information