Where to Be in '23
Training Wheels - January 2023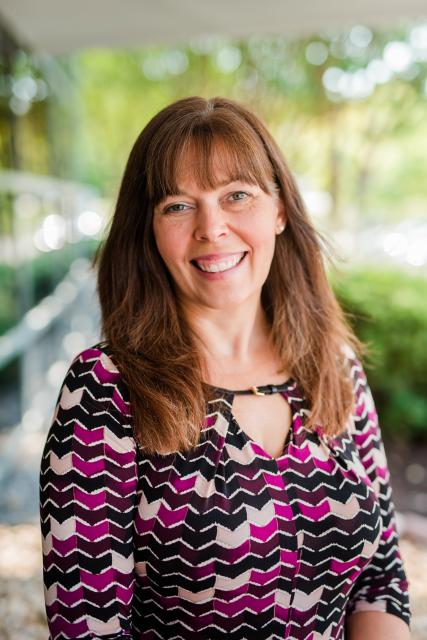 "Get out of the screen and be with the people around us."
This was the statement that my pastor opened with during a recent sermon. My mind was drifting slightly when he said this, but that statement snapped me back to the moment and kept my attention for what he shared in the remainder of his message.
Last week, we hosted the twelfth annual VBA/VA Chamber Financial Forecast in person for the first time since 2020. While the 2021 and 2022 virtual Financial Forecast events featured speakers who were knowledgeable and provided great information to kick off the year, there was something huge missing for me and, I suspect, for many others – the opportunity to take my pastor's advice to "get out of the screen and be with the people around us."
At this year's event, the magic of being in person was back. Nearly 600 people gathered for the Financial Forecast luncheon and while we heard from two excellent speakers, what I really took in was what happens when people gather. Everywhere I looked, groups were talking, networking and just generally enjoying each other's company. The conversations could have been centered around the next burning hot topic(s) in banking or the college national championship game, but what was discussed was insignificant. The important part was that, for the first time in three years, we were back in person and away from our screens.
But the Financial Forecast wasn't the only event that has recently brought Virginia bankers together:
The 2022-2023 Management Development Program graduated 36 motivated bankers. When asked at graduation what their key takeaway or aha moment was, several said "developing lasting relationships with their classmates."
Last week's VBA Banker Day brought together more than 200 bankers for a breakfast session with Virginia Secretary of Finance Stephen Cummings and an opportunity for attendees to visit in person with their legislators.
The 2023 Executive Leadership Institute kicked off this past Tuesday with 20 participants (our largest cohort yet) who are embarking on a 5-month intensive leadership journey. The relationships and bonds that will develop will undoubtedly be ones that last.
Looking forward, we are excited to bring many opportunities for you and your team to "be with the people" in 2023, including:
March 13-15: The VBA Connect|Protect Experience in Williamsburg will feature five general sessions, 30 breakout sessions, two receptions and countless opportunities to connect with bankers across eight function areas of banking.
May 2-3: Our two-day Bank Supervisor School is designed to take both new and seasoned supervisors to the next level in both collaborating with and coaching their employees to excel on the job.
NEW in 2023! May 15-19: We are excited to partner with the University of Richmond to host Commercial Banking School, which will build the next generation of commercial bankers for your team.
You can check out our full calendar here. While we will always provide virtual opportunities that offer both flexibility and easy access, our primary focus in 2023 will be getting you away from the screen and in person with your colleagues. After all, that is where the magic really happens.