Bank School Class of 2022

Important Pre-School Dates
Class Materials
NOTES PAGE TEMPLATE
Feel free to download and save as many copies of the below template for note taking purposes in your classes!
CAMELS Ratings
Class Materials
Frontiers of Fintech
Asset/Liability Management
Class Materials
Bank School Class Schedule & Map of Darden Campus
Please note that for the third year students, classes will take place at UVA's Darden School of Business in classroom 170. BankExec team rooms will be assigned onsite.
BankExec
Intro to BankExec & Teamwork Virtual Session
To view a recording of this session, click here (Passcode: yAvd5!Ht).
BankExec Teams & Class Contact Roster
Presession Assignments
Final Presentations
Class Materials
Class materials will be posted by July 18th.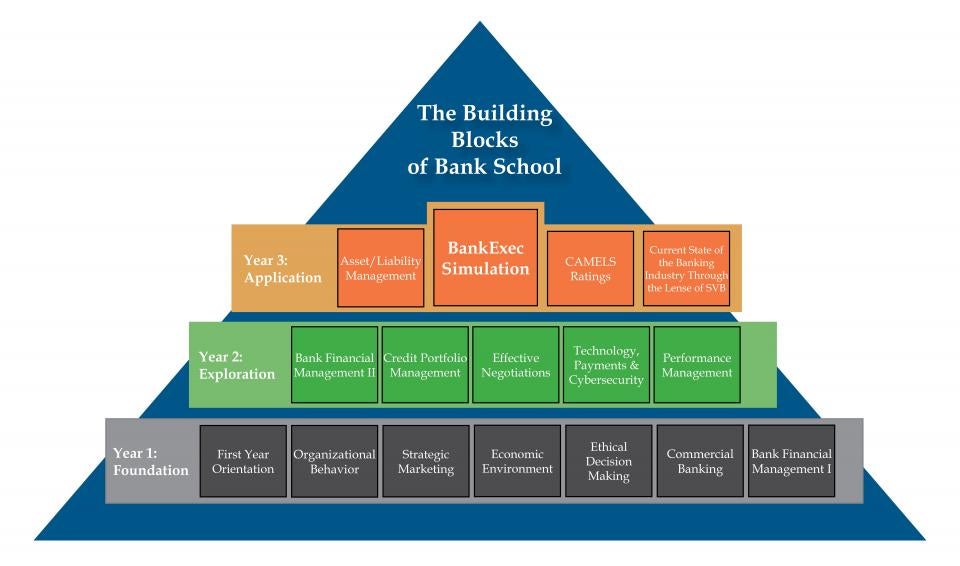 Graduation Information
We are very excited to celebrate your completion of the Virginia Bankers School of Bank Management! Graduation is set for July 29th at 11:00 a.m. Dress code for graduation is business attire.
The VBA will be inviting your recommender and bank CEO/president. If you would like to invite any additional guests, download the invitation below to share!
Press Release Template:
2022 Bank School Graduation Press Release Template
Class Officer Contact Information
Bank School Newsletters
Week of Newsletters:
Prior to the Start of School:
Social Event Information
More information on these events will be available soon!
Sunday – Welcome Reception
Omni Charlottesville Hotel – Atrium
6-7 p.m.
Meet your classmates, VBA staff and faculty, register for the third year class charity event, pick up your name badge, and enjoy some networking before heading off to dinner at a restaurant of your choice!
Monday – Dairy Market Social Hour
The Dairy Market
Beginning at 5:00 p.m.
Join Bank School students, faculty and VBA staff for a social hour at the Dairy Market! Visit Starr Hill or Milkman's for a happy hour beverage, Moo Thru for ice cream or Eleva Coffee for a caffeine pick-me-up! There are also several dinner options – learn more about the Dairy Market here. Please note that food and beverage costs are on your own.
Parking: Parking is available at the Dairy Market. The first hour is free and after that it is $2.50/hour. Other options for parking are across the street or street parking.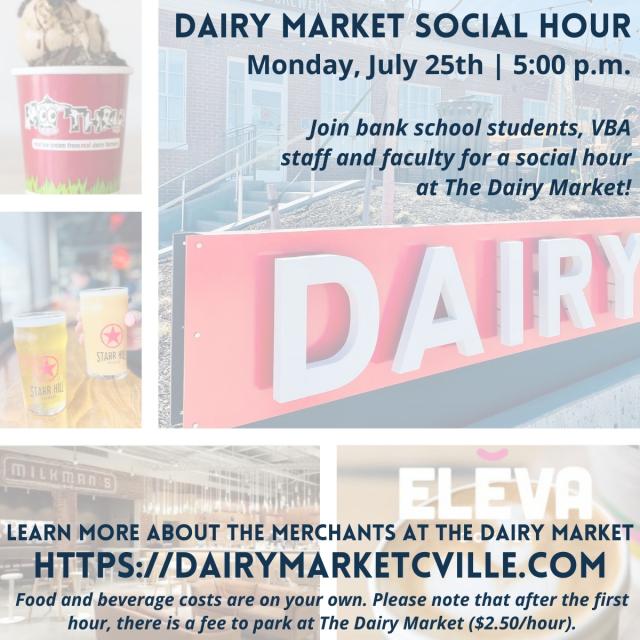 Tuesday – Third Year Charity Event to Benefit the Boys and Girls Club of Charlottesville
6:00-9:00 p.m.
Kardinal Hall, 722 Preston Ave
Your class has selected the Boys and Girls Club of Charlottesville as your class charity, a social impact organization that works to improve the lives of children, families and individuals with developmental disabilities. Your $40 donation covers two drinks and a $6 credit towards a food purchase, as well as raising money for the Boys and Girls Club of Charlottesville. Tickets may be purchased below or at the Welcome Reception. Don't miss out on the fun!
Click here to purchase your ticket to the charity event and contribute to the class of 2022's fundraising efforts.
Thursday – Third Year Class Party
8:30-11:30 p.m.
Omni Charlottesville Hotel Ballroom
We hope you'll make plans to join your classmates and other Bank School students on Thursday night for the Third Year Party at the Omni Hotel. The theme of this event is Tailgating so be sure to pack your best tailgating gear to showcase your favorite team – the third year class will be giving prizes for most spirited! Make sure you are wearing your dancing shoes!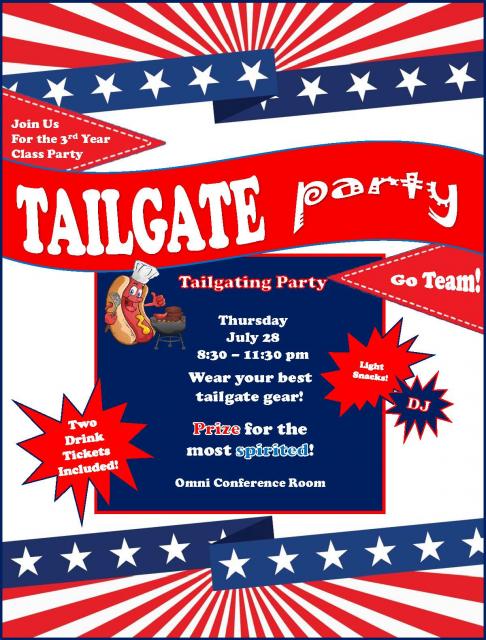 Bank School Dress Code
The dress code for the week of Bank School is casual (examples: khaki pants, golf shirts, nice shorts, nice jeans, capri pants, button-downs or a blouse.) T-shirts, workout clothes and revealing clothing are not permitted. In general, it means dressing casual and comfortable, looking relaxed, yet neat and pulled together.
VBA Staff & Faculty Contact Information
Class Liaisons
Bank School Management & Oversight
2022 Faculty Contact Info
Charlottesville Guide & Information
We hope that you enjoy your time in Charlottesville during Bank School week! Please see below for information on things to do during the week.