2022 VBA Annual Convention
Event Portal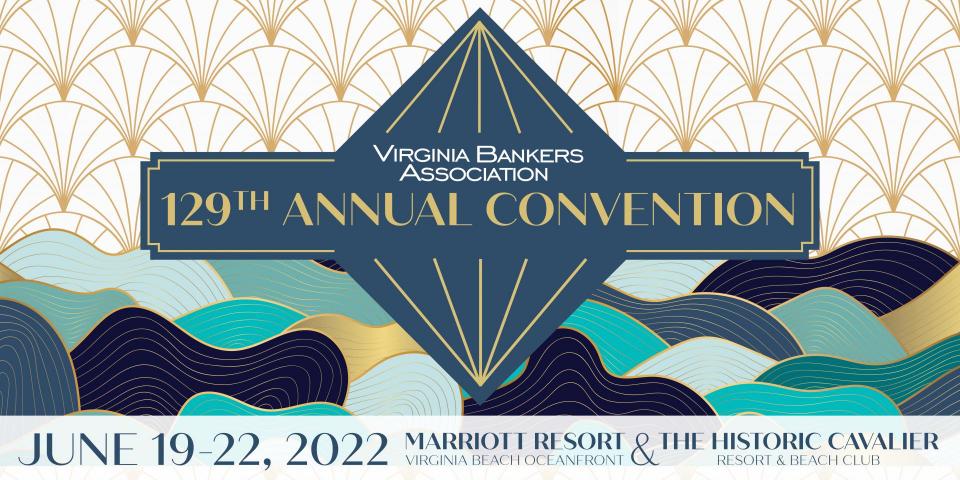 We are thrilled to welcome you to the Marriott Virginia Beach Oceanfront for our event! This year's Convention will combine a great lineup of speakers on timely topics and networking with bankers and industry providers. We are excited to come together, enjoy each other's company and educate ourselves on industry topics together.
Please bookmark this page for easy access during the event!
Thank you to our portal sponsor, Global Payments
Global Payments is a technology and software company, providing the world's leading complete commerce ecosystem to businesses of every size. Their merchant services, issuer solutions, and flexible partnership models are trusted by 200 of the largest national and international banks as well as over 1,000 regional and local banks. Innovation that delivers.
Joanne Tyrrell
Vice President, Financial Institutions
Phone: (813) 853-3593
Email: jtyrrell@tsys.com
Website: www.tsys.com
Convention Dates, About the Hotels & Attire
Convention dates
June 19-22, 2022
About the marriott virginia beach oceanfront
4201 Atlantic Avenue
Virginia Beach, Virginia 23451
Marriott Resort Virginia Beach Oceanfront is located just off the north end of the famous Virginia Beach boardwalk and is a part of The Cavalier Resort, with The Historic Cavalier Hotel just across the street.
About the Cavalier Hotel
Born of the Big Band era, host to ten Presidents, and a Virginia Beach icon, The Cavalier is steeped in stories — and has now been re-imagined for generations to come. Set atop of one of Virginia Beach's highest hills overlooking the Atlantic, The Cavalier is among the country's most notable historic hotels, and still brims with the elegance and hospitality of a bygone era. Following an extensive renovation a top-to-bottom multi-year restoration, the soul of its origins remain — now accented by plenty of luxurious surprises aimed at today's savvy traveler.
Parking Information
Hold for parking info…
Attire
Attire for all VBA events is resort casual. Resort casual attire includes collared shirts, casual slacks and shorts. Dress requirements may vary with the specific restaurant or activity.
About Virginia Beach
Where the Chesapeake Bay meets the Atlantic Ocean, the vibrant coastal city of Virginia Beach is home to a flourishing local culinary scene, rich history, a variety of arts and entertainment and family-friendly attractions that keeps our locals and visitors entertained year-round.
Agenda & Attendee Roster
Roster of Attendees
129th VBA Annual Convention Roster
Agenda – All convention events will take place at the marriott
hold for agenda link…
SUNDAY, JUNE 19TH
3:00-6:00 p.m.
Registration & Refreshments – Seaside Registration/Big Band Pre-Function
Featuring Music by Andrew Alli & Josh Small
6:00-7:00 p.m.
Welcome Reception – Island Lawn, West Lawn and Ocean Lawn
Sponsored by Investors Title
MONDAY, JUNE 20TH
7:00-7:45 a.m.
Group Fitness Class – Island Lawn
(see below for more information)
7:30-8:00 a.m.
Breakfast and Registration – Seaside Registration/Big Band Pre-Function
8:00 a.m.-12:15 p.m.
Business Session – Seaside Ballroom
Monday Business Session Sponsored by Genesys Technology Group, LLC
Welcome - Leton Harding, 2021-2022 VBA Chairman
Core Technology Market Update – David Saylor
Session sponsored by Genesys Technology Group, LLC
Past ABA Chairs Panel – Featuring Betsy Duke, Jim Edwards, Jeff Szyperski and Moderated by Bruce Whitehurst
VBA Elections & Installation of Officers – Leton Harding
The Fed's Battle to Achieve a Soft-Landing in 2022 – What Are the Chances? - Dr. Ed Seifried
Political Update – Margaret Talev
12:30-2:30 p.m.
Guest Program – Goodman Room
Adriana Trigiani Writer Workshop (see below for more information)
6:30-9:15 p.m.
Reception and Dinner – Seaside Event Terrace and Ballroom
An Evening with the Birthplace of Country Music, featuring 49 Winchester (see below for more information)
Sponsored by VBA Benefits Corporation, SageView, VOYA and MarshMcLennan Agency
TUESDAY, JUNE 21ST
7:30-8:00 a.m.
Breakfast and Registration - Seaside Registration/Big Band Pre-Function
8:00-11:45 a.m.
Business Session – Seaside Ballroom
Tuesday Business Session Sponsored by Piper Sandler & Co.
Welcome - Bruce Whitehurst
Balance Sheet Strategies & Considerations Utilizing the Capital & Merger Markets – Avi J. Barak & Scott Hildenbrand
Session sponsored by Piper Sandler & Co.
President's Report, VBA BankPAC Report & VBA Education Foundation Report – Bruce Whitehurst, Maria Tedesco and Scott Harvard
Chairman's Remarks – Leton Harding
The Zeitgeist of Banking - Lies, Damned Lies, Trends, Fads and How to Tell the Difference - Jimmy Sawyers
Future Trends – Mark Zinder
6:00-7:00 p.m.
Farewell Reception – Beach Club Grill and Island Lawn
Sponsored by Bankers Insurance
WEDNESDAY, JUNE 22ND
Departure
Speaker Information & Session Materials
About Our Keynote Speakers
hold for bios/links to materials…
Guest Program: An Afternoon with Adriana Trigiani, New York Times Bestselling Author
Monday, June 20th from 12:30-2:30 p.m.
Goodman Room
Join 2021-2022 VBA Chairman Leton Harding and his wife, Tammie, immediately following Monday's Business Session for lunch with Adriana Trigiani, New York Times bestselling author of 20 books in fiction and nonfiction. You may know her best from her Big Stone Gap series, based on the Southwest Virginia town, and now a major motion picture starring Ashley Judd, Patrick Wilson, Whoopi Goldberg, John Benjamin Hickey, Jane Krakowski, Anthony LaPaglia, and Jenna Elfman. Trigiani's other books include The Shoemaker's Wife, the Valentine trilogy and Lucia, Lucia. Trigiani will join us to talk about her latest novel, The Good Left Undone, set to be published in April 2022, and her work with The Origin Project. All registrants will have the opportunity to meet and interact with Trigiani and will receive a FREE copy of The Good Left Undone.
The deadline to register for the guest program is June 10th. Please contact Gail Queen with any changes in plans. To receive a refund, attendees must cancel before June 10th.
Group Fitness Class
Monday, June 20th from 7:00-7:45 a.m.
Island Lawn
Please join VBA President & CEO Bruce Whitehurst's wife, Genise Whitehurst, for a group fitness class. Registration is free for the 45-minute class. Group fitness classes are ideal for those looking to break a sweat, burn some calories and have a great time with other attendees! Genise is an ACE-certified personal trainer and group fitness instructor who teaches classes in Richmond. Ages 16 and up please. Those under 18 must have an adult sign a waiver at the beginning of the class. This is a private class reserved for Convention attendees only. The class will be a full body workout. Please bring a towel and water with you to the class. Please register in advance for this FREE fitness class, no later than June 10th, when you complete your online Convention registration. Please contact Gail Queen with any changes in plans.
Monday Reception & Dinner: An Evening with the Birthplace of Country Music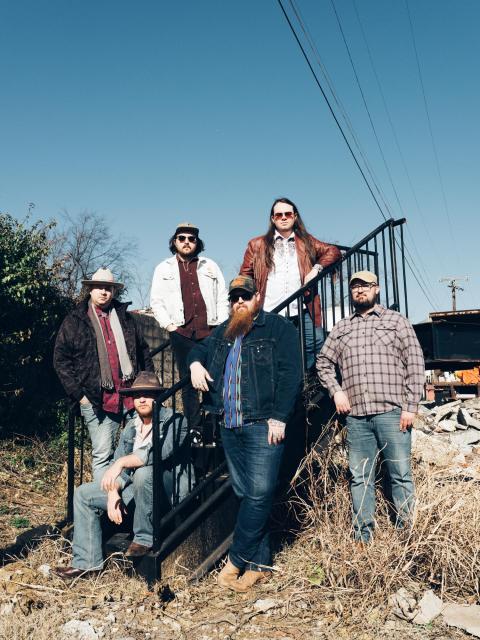 Monday, June 20th from 6:30-9:00 p.m.
Seaside Event Terrace & Ballroom
The Birthplace of Country Music is a nonprofit organization that seeks to perpetuate, promote, and celebrate Bristol's rich musical heritage; to educate and engage audiences worldwide regarding the history, impact and legacy of the 1927 Bristol Sessions from which we derive their name; and to create recognition, opportunities, and economic benefit for their local and regional communities. BCM accomplishes this mission through its three primary branches (Museum, Festival, and Radio), special projects and events, and a multitude of community and educational outreach programs.
During our Monday evening dinner, we are excited to feature 49 Winchester. With its latest album, "Fortune Favors The Bold," Russell County, Virginia-based 49 Winchester has a unique brand of tear-in-your-beer alt-country, sticky barroom floor rock-n-roll, and high-octane Appalachian folk. Formed eight years ago on Winchester Street in the small mountain town of Castlewood, Virginia, the band started as a rag tag bunch of neighborhood teenagers who just wanted to get together for the sake of playing together.
Daily Newsletters
Daily newsletters will be posted here.
Thank You to Our Sponsors!
Thank you to our event sponsors! Without their support, we could not stage a Convention to the scale we have this year. Please show your appreciation to them during the Convention.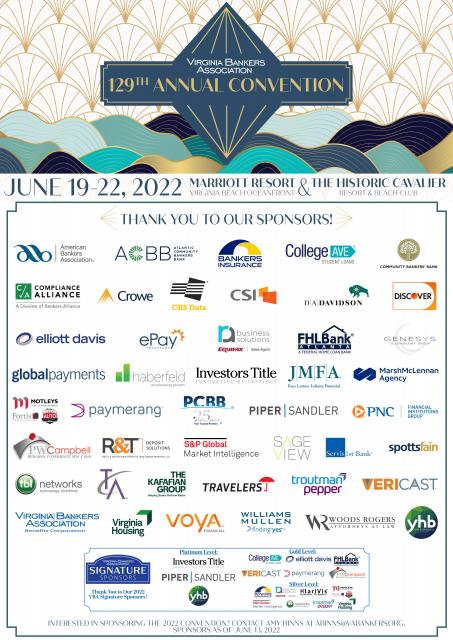 Contact Amy Binns for more information about sponsorship opportunities.
Contribute to the 2022 VBA Education Foundation Annual Fund Campaign – Help Us Reach Our $65,000 Goal!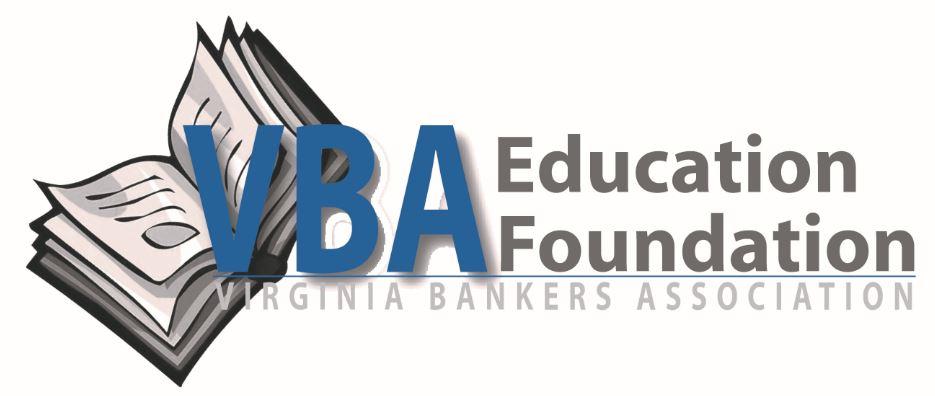 Please complete this form to help the VBA Education Foundation reach the 2022 goal of $65,000 for the Annual Fund Campaign by making a contribution to the Walter Ayers Fund for Financial Education. Contributions to this year's campaign can be made via check or credit card.
CPE Information
Please complete this form to receive Continuing Professional Education (CPE) credits for this year's Convention.