2022 VBA Annual Convention: Speaker Bios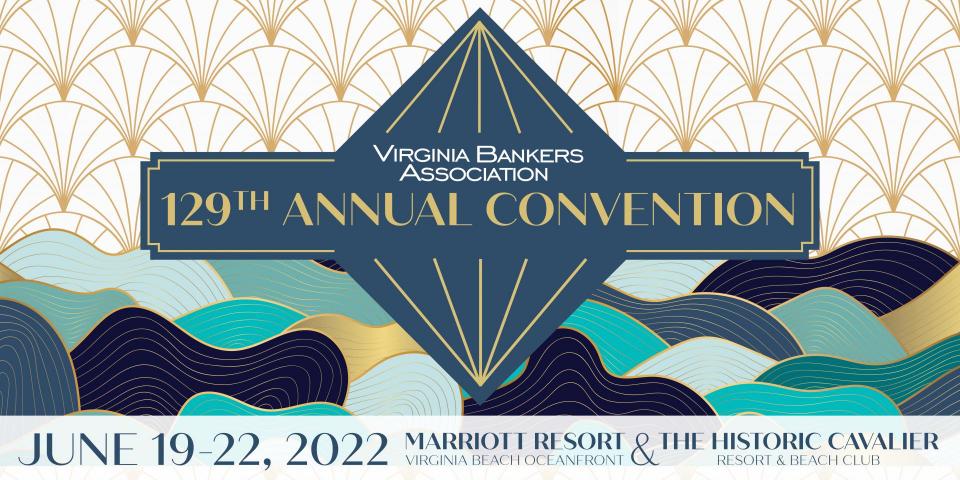 We are thrilled to welcome you to the Marriott Virginia Beach Oceanfront for our event! This year's Convention will combine a great lineup of speakers on timely topics and networking with bankers and industry providers. We are excited to come together, enjoy each other's company and educate ourselves on industry topics together.
Please bookmark this page for easy access during the event!
Thank you to our portal sponsor, Global Payments

Global Payments (NYSE: GPN) is a leading pure play payments technology company delivering innovative software and services to their customers globally. Their technologies, services and employee expertise enable them to provide a broad range of solutions that allow their customers to operate their businesses more efficiently across a variety of channels around the world.
Joanne Tyrrell
Vice President, Financial Institutions
(813) 853-3593
jtyrrell@tsys.com
www.tsys.com
About Our Keynote Speakers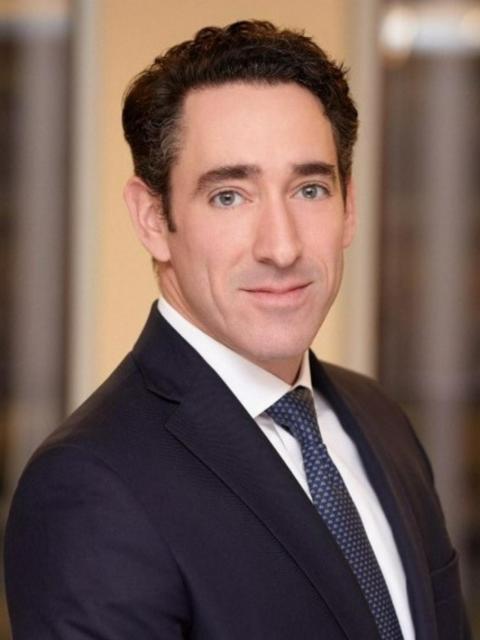 Avi J. Barak
Managing Director, Investment Banking/Financial Services Group
Piper Sandler & Co.
Avi J. Barak is a Managing Director at Piper Sandler Companies. Avi advises the boards and senior management of financial institutions on strategic matters and industry trends including capital raising, mergers and acquisitions, balance sheet restructurings and optimizations, and asset/liability management. Additionally, Avi works with the firm's institutional clients, including private equity firms, hedge funds, and money managers in both evaluating and executing equity and debt investments in financial institutions.
Previously, Avi served as an equity research analyst focused on regional and community banks and the banking industry. In 2006, Avi was recognized by Forbes.com/StarMine as the #2 stock picker for the commercial banks industry. From 2007 through 2009, Avi was the winner of the SNL Dartboard Challenge, the only three-time winner since the inception of the contest. As an analyst, Avi spoke at various bank industry conferences and was routinely quoted in the business news media including the WSJ, American Banker, and SNL Financial.
Avi graduated from Cornell University with a double major in Economics and Psychology. He resides in Rockland County, New York with his wife and four children.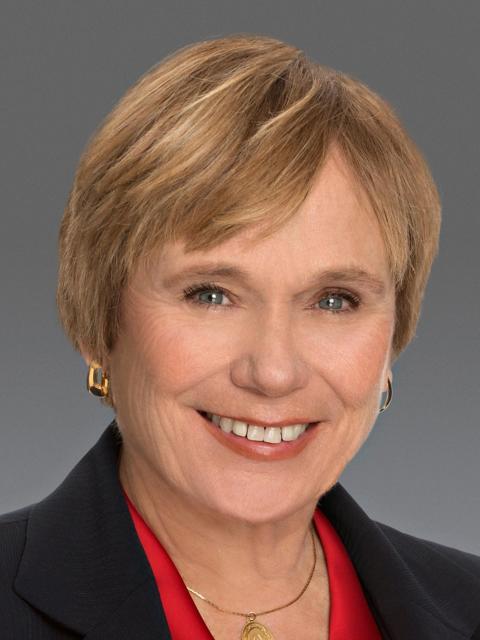 Betsy Duke
Former Member, Federal Reserve Board of Governors
Past American Bankers Association and Virginia Bankers Association Chair
Betsy Duke spent 30 years as a community banker in Virginia. She was CFO of Bank of Virginia Beach, CEO of Bank of Tidewater and COO of TowneBank. She became an EVP of SouthTrust when it acquired Bank of Tidewater and an EVP at Wachovia when they bought SouthTrust. She was the first woman chairman of the Virginia Bankers Association and later the first woman chairman of the American Bankers Association. Betsy was nominated to the Federal Reserve Board of Governors by President George W. Bush. She joined the Fed in August 2008 just as the financial crisis broke out. After retiring from the Fed, she stepped up to chair the Wells Fargo Board of Directors as that company dealt with a crisis stemming from its sales practices. Betsy is now happily and fully retired in her hometown of Virginia Beach.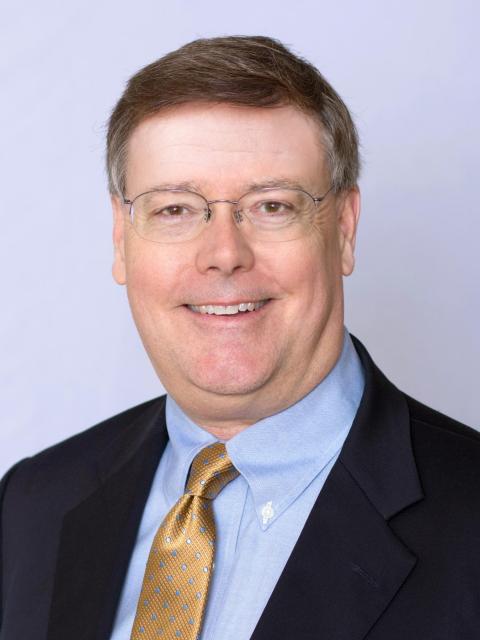 Jim Edwards
CEO, United Bank | Griffin, GA
Past American Bankers Association Chair
Jim Edwards is CEO of United Bank, a $2.2 billion community bank operating 18 locations in 11 contiguous central Georgia counties. The bank traces its roots back to the founding of The Bank of Zebulon over 110 years ago, and Jim is proud to be part of the third generation of his family to run the company. In addition to traditional banking services, United Bank also operates mortgage and wealth management lines of business.
Jim has been actively involved in the banking industry at both the state and national level over the past 25 years. He currently serves as vice-chairman of The American Bankers Mutual Insurance Company. Jim was chairman of the American Bankers Association in 2020-21. Prior to this he chaired ABA's Community Bankers Council in 2016. Jim also recently served on the FDIC Community Bank Advisory Committee. He was chairman of the Georgia Bankers Association in 2013 and chaired its Leadership Section in 2000.
Jim is committed to helping build the communities United Bank serves. He is vice-chairman of Upson Regional Medical Center and is past chairman of the Gordon State College Foundation, the Thomaston/Upson Chamber of Commerce and the Thomaston/Upson Development Authority. Jim has also served as a member of Emory University's Board of Visitors.
Jim received a bachelor's degree from Emory University, an MBA from the University of Virginia, and is a graduate of ABA's Stonier Graduate School of Banking. He and his wife, Dr. Laura Edwards, have three grown children and live in Forsyth, Georgia.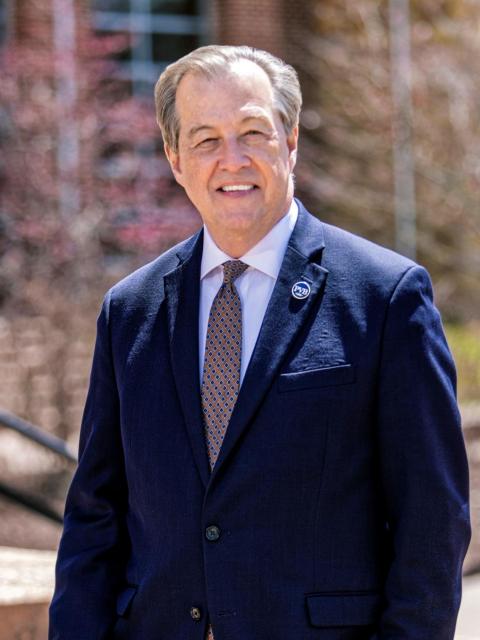 Leton Harding
President & CEO, Powell Valley National Bank
2021-2022 VBA Chairman
Leton has served as president and CEO of Powell Valley National Bank (PVNB) since March 2012. PVNB is the sixth oldest bank in the Commonwealth, established in 1888. Prior to joining PVNB, Leton served as executive vice president of First Bank & Trust Company from 1993-2012; vice president and executive director of the Virginia Bankers Association from 1986-1993; and trust and compliance officer of The Wise County National Bank/Bank of America from 1977-1986.
Leton has received numerous awards and honors and is very active in his community, serving on boards of various organizations. Leton is the current VBA chairman, serves on the board of the VBA Education Foundation, is a member of the board of directors of UVa-Wise, serves on the Federal Reserve Bank of Richmond Community Depository Advisory Council, and is a co-founder and past president of the Birthplace of County Music Alliance. Leton is a graduate of J.J. Kelly and University of Virginia College at Wise.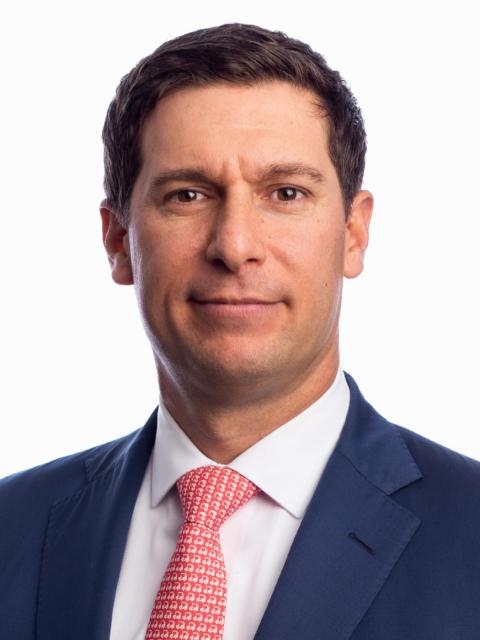 Scott Hildenbrand
Managing Director, Chief Balance Sheet Strategist,
Head of Piper Sandler Financial Strategies
Piper Sandler & Co.
Scott Hildenbrand serves as chief balance sheet strategist and head of the financial strategies group at Piper Sandler.
Previously, he was a principal and chief balance sheet strategist of Sandler O'Neill + Partners, L.P. He headed the balance sheet analysis and strategy group, working with financial institutions on balance sheet strategy development, which includes interest rate risk management, investment portfolio strategy, retail and wholesale funding management, capital planning, budgeting, and stress testing. Scott also worked closely with the firm's investment banking group to identify and develop strategic opportunities for clients involved in mergers and acquisitions.
Scott previously worked in Sandler O'Neill's interest rate products group, focusing on developing and implementing structured wholesale funding strategies for financial institutions. He spent his first four years at the firm in the asset/liability management group. Prior to joining Sandler O'Neill in 2004, Scott worked as a financial analyst in asset/liability management at Tower Federal Credit Union in Maryland.
Scott was elected to the Financial Managers Society in 2021. He also serves as treasurer on the board of directors for Liam's Room, a non-profit organization that focuses on pediatric palliative care, a specialized approach to medical care for children with serious illnesses.
He is a frequent speaker at industry conferences and seminars. He holds a Master of Business Administration degree in finance from Loyola College in Maryland and a bachelor's degree with a concentration in accounting and finance from Gettysburg College.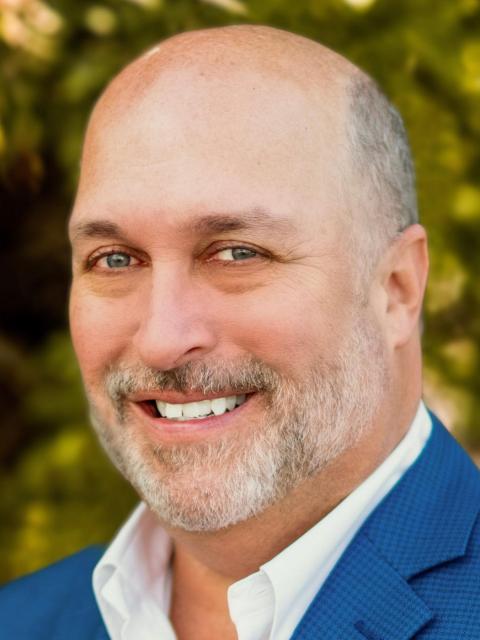 Jimmy Sawyers
Chairman & Co-Founder, Sawyers & Jacobs LLC
Jimmy Sawyers helps banks tackle issues ranging from strategic technology planning and system selection to cybersecurity and enterprise risk management.
A graduate of Christian Brothers University in Memphis, Tennessee, Jimmy started his career in financial services technology at a fast-growing bank, where he was chosen at the young age of 21 to lead the bank's operations and technology division, becoming one of the youngest officers in the history of this 100-year-old bank. Later, he directed the consulting division of a prominent CPA and consulting firm before joining a tech startup and then co-founding Sawyers & Jacobs LLC.
Jimmy is on the faculty of the Barret Graduate School of Banking at Christian Brothers University, the Southwestern Graduate School of Banking at Southern Methodist University, The Southeastern School of Banking at Belmont University, the Virginia Bankers School of Bank Management at the University of Virginia, and the Mississippi School of Banking at the University of Mississippi, where he teaches technology, payments, cybersecurity, and/or risk management courses at all five schools.
Jimmy has authored two books on technology and risk management in community banks, is a frequent contributor to industry publications, and is a regular on the banking industry speaking circuit.
Known as one of the most independent and informed voices in the industry, in addition to being nationally recognized for his entertaining presentations that engage, inform, and educate, Jimmy always delivers valuable takeaways, practical advice, and a fresh perspective on complex issues.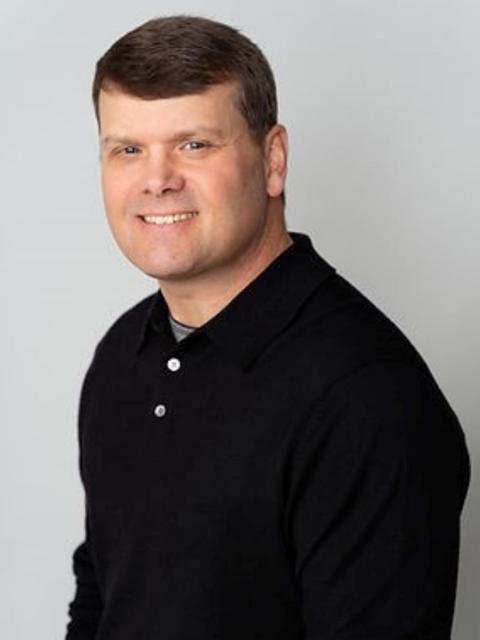 David Saylor
Founder & President, Genesys Technology Group, LLC
David Saylor is the founder of Genesys Technology Group, LLC. David manages day-to-day operations at Genesys while assisting the Genesys team in business development, strategy, and negotiations. David started his career in technology in 1992 selling software to Fortune 1000 corporations and transitioned to selling core processing and ancillary related systems to community banks in 1997 with InterCept. In 2007 David left Fidelity Information Services (acquired InterCept in 2004) to start Genesys Technology Group, LLC. David enjoys hunting, mountain biking and most of all spending time with his family. David has been married for 27 years to his wife Denise and has a son (25) and daughter (21). David and his family live in Peachtree Corners, GA.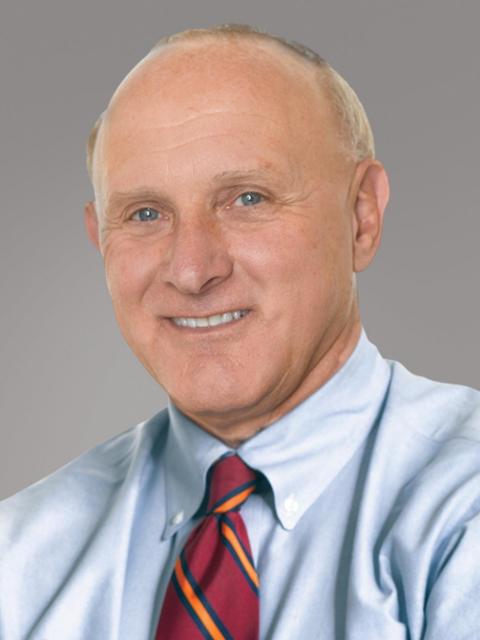 Dr. Ed Seifried
Professor Emeritus of Economics and Business, Lafayette College
Executive Consultant, Sheshunoff CEO Affiliation Programs
Chief Economist, SB Value Partners
Dr. Seifried is Professor Emeritus of Economics and Business at Lafayette College in Easton, Pennsylvania. He also serves as the Executive Consultant for the Sheshunoff CEO Affiliation Programs, and Chief Economist for SB Value Partners.
Dr. Seifried is the dean of the Virginia and West Virginia Banking Schools and currently is on the faculty of the Southwest Graduate School of Banking. In addition, he has served on the faculty of numerous banking schools including: Stonier Graduate School of Banking, and the Graduate School of Banking of the South.
He frequently appears as a guest speaker at regional and national conferences and has delivered over 2500 economic presentation to various groups both in the United States and abroad. Dr. Seifried is the author of the book "The Art of Strategic Planning for Community Banks." In addition to his academic and consulting experience, Dr. Seifried serves as a director of a community bank.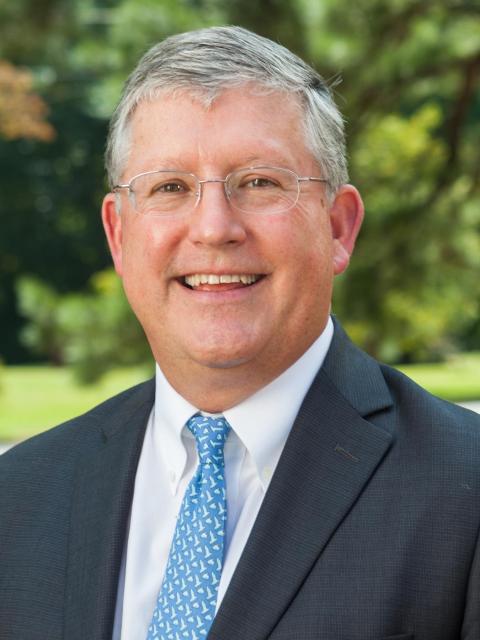 Jeff Szyperski
Chairman, President and CEO, Chesapeake Bank
Past American Bankers Association and Virginia Bankers Association Chair
Jeff Szyperski is chairman, president and CEO of Chesapeake Financial Shares, Inc. and Chesapeake Bank, a $1.329 billion institution based in Kilmarnock, VA. He is also chairman of Chesapeake Wealth Management.
Jeff is a past chairman of the American Bankers Association (2018-2019), a past ABA executive committee member, a past ABA board of directors member, a past ABA nominating committee chairman, a past chairman of the ABA's audit committee, and a past chairman and current member of the ABA's Membership Council. He is also a past chairman of the Virginia Bankers Association (2012–2013), a past VBA executive committee member, a past VBA board of directors member, and immediate past chairman of the VBA Education Foundation.
Jeff is a former senior manager for KPMG Peat Marwick in Raleigh, NC, and is a former chairman and current member of the Lancaster County Economic Development Authority. He is a graduate of the University of North Carolina at Chapel Hill; the Graduate School of Banking at Louisiana State University; and holds CPA (inactive) and CFP® (inactive) designations.
He is a past chairman and member of the Chesapeake Academy board of trustees, a past chairman and member of the Rappahannock Westminster-Canterbury, Inc. board of trustees, and a past member of the Saint Mary's School board of trustees.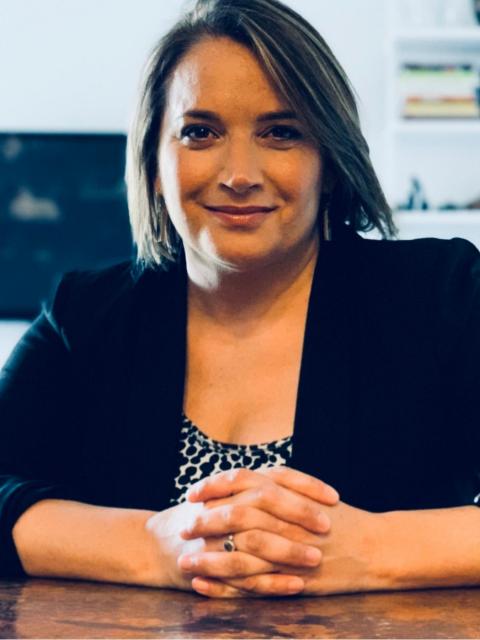 Margaret Talev
Managing Editor, Axios
Analyst, CNN
Margaret Talev is Axios' managing editor for politics and a CNN analyst. She is a guest host for the Axios Today podcast and was a contributor to Axios on HBO. She is an adjunct lecturer at the Harvard Kennedy School and was a resident fellow at Harvard's Institute of Politics. She is a member of the Council on Foreign Relations.
Margaret is a past president of the White House Correspondents' Association and the Washington Press Club Foundation. She was previously the senior White House correspondent for Bloomberg News and wrote for McClatchy Newspapers, the Los Angeles Times, the Sacramento Bee and the Tampa Tribune. She has covered Presidents Joe Biden, Donald Trump and Barack Obama, as well as Hillary Clinton's 2016 campaign and Obama's 2008 and 2012 campaigns. She previously covered Congress, the 2003 California recall election, Gov. Arnold Schwarzenegger and Florida politics.
Margaret is a member of the Board of Visitors for the Philip Merrill College of Journalism at the University of Maryland, her alma mater. She is a mom and stepmom. Margaret is Bulgarian American.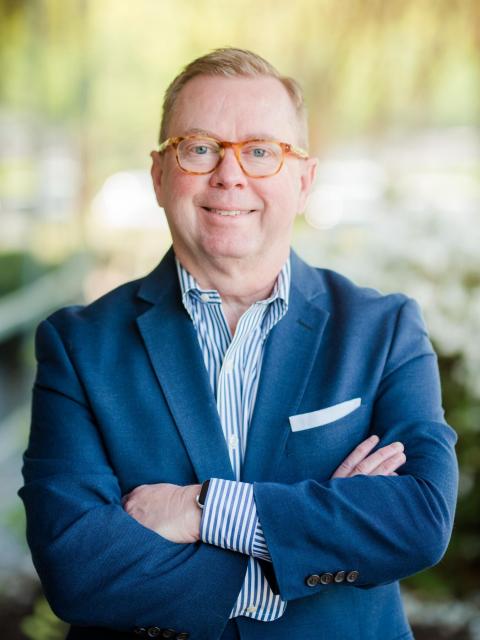 Bruce Whitehurst
President & CEO, Virginia Bankers Association
Following a 10-year career in retail and commercial banking, Bruce joined the Virginia Bankers Association in 1993, its 100th anniversary year. He has served as president and chief executive officer of the association since 2007 and was previously executive vice president.
While at the VBA, Bruce has worked with member banks in a variety of areas, to include government relations, education and training, financial literacy, and partnering with banks in a number of innovative ways to help them enter new lines of business. He also speaks about and on behalf of the industry on a regular basis.
As a banking industry advocate, Bruce is active at the national level. He served on the American Bankers Association's Regulatory Reform Task Force during the 2008-2009 financial crisis and served as an ABA Board member and chairman of the Alliance of State Bankers Associations in 2012-2013. He has also served on the ABA Community Bankers Council and the ABA Government Relations Council.
Committed to serving his community, Bruce is a director of and has chaired United Methodist Family Services in Richmond, VA and the Virginia Council on Economic Education. He also serves on the Board of Trustees at Ferrum College.
Bruce received his Bachelor of Arts degree from the College of William & Mary, his MBA from the University of Richmond and is a graduate of the Virginia Bankers School of Bank Management.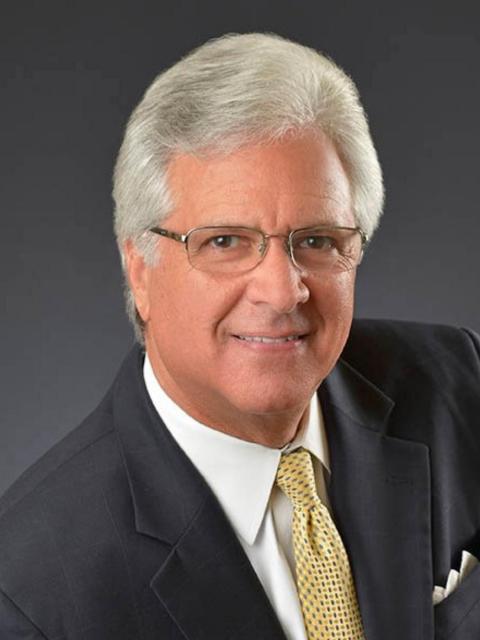 Mark Zinder
Futurist and Leading Trend Forecaster, Mark Zinder and Associates
Mark Zinder is a leading financial expert, trend forecaster, and seasoned keynote speaker.
He has traveled the globe delivering more than 2,000 presentations to hundreds of thousands of people around the world. He is also a regular guest on Fox Business and CNBC, sharing his expertise and positive outlook while tackling tough questions on the economy.
Mark's extensive background spans 39 years and includes being the National Spokesman for Franklin Templeton. During that time, he worked side-by-side with Sir John Templeton, Dr. Mark Mobius, and Mr. Michael Price to hone his ability to spot trends before they become obvious.
Mark has a unique gift for simplifying complicated concepts and shares those insights and many more that are key to being successful in today's constantly changing word. He has engaged audiences both small and large, including financial institutions, universities, insurance agencies, and NASA, with his breadth of content and motivational style.