Accounting Peer Group (Virtual)
Co-hosted by Yount, Hyde & Barbour, P.C.
For the fifth year, Virginia Bankers Association and Yount, Hyde & Barbour, P.C. are partnering to host three peer group meetings. The purpose of these exchanges is to provide a platform to network, find answers, solutions and best practices to common issues and problems.
Meetings will begin with formal presentations on timely issues and, following the educational sessions, attendees will engage in a roundtable discussion over lunch about current issues, challenges and opportunities.
Agenda
During the June 2021 Accounting Peer Group, we will have formal presentations on the following topics, followed by a 30 minute roundtable session.
Incentive Comp Plans: Presented by Pearl Meyer, this session will be centered around updating incentive comp plans and what changes we will be seeing in the environment, both long and short term.
Navigating Regulatory Thresholds: Presented by YHB, this session will focus on what a bank needs to be ready for as it approaches different thresholds from a regulatory standpoint, mainly around internal controls and documentation.
Speakers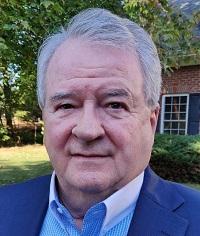 Tim O'Rourke, Pearl Meyer & Partners, LLC
Tim O'Rourke serves on Pearl Meyer' national banking practice team. Tim is a native North Carolinian and a graduate of the University of North Carolina at Chapel Hill. In 1970, he joined the Durham N.C. based Central Carolina Bank, where in 1981 he was named First Vice President. In addition, Tim has completed the North Carolina Bankers Association's Advanced Management Program and has received the American Compensation Association's Certified Compensation Professional designation. He has published numerous articles on financial services subjects and frequently speaks at business forums. In 1984, Tim joined Matthews, Young – Management Consulting. There he worked on a broad group of assignments with all types of organizations, including acting as interim CEO of a troubled financial institution. In 1998, Tim acquired Matthews, Young and he grew the firm as its CEO. In this role, Tim managed compensation surveys, built an integrated database of financial industry compensation information, and developed salary administration computer models, as well as salary administration, performance appraisal, and bonus and incentive compensation systems. He recently merged the firm with Pearl Meyer & Partners, LLC where he continues to focus his attention on the strategic management of our clients' strategies and human assets.
Registration Fees
| | Price |
| --- | --- |
| June 1 – June 24 | $35 |
Cancellation Policy
All cancellations will be charged a $10.00 administrative fee. Substitutions are allowed prior to the beginning of course.
Special Needs & Americans with Disabilities Notice
If you have special needs that may affect your participation in this event, please contact Kristen Reid to discuss accommodations.