Accounting Peer Group (Virtual)
Co-hosted by Yount, Hyde & Barbour, P.C.
For the fifth year, Virginia Bankers Association and Yount, Hyde & Barbour, P.C. are partnering to host three peer group meetings. The purpose of these exchanges is to provide a platform to network, find answers, solutions and best practices to common issues and problems.
Meetings will begin with formal presentations on timely issues and, following the educational sessions, attendees will engage in a roundtable discussion over lunch about current issues, challenges and opportunities.
Agenda
The December 2020 Accounting Peer Group will offer insights on timely issues facing banks today as well as an opportunity for an open forum discussion around the most pressing issues in your bank. Join the experts from YHB on December 18th as for the following discussions:
COVID-Related Considerations
YHB will provide an update on various COVID-related topics from the bank's, borrower's, and auditor's perspective. Those considerations will include the Paycheck Protection Program (accounting, audit, and forgiveness), the CARES Act and Interagency guidance impacts on debt modifications, regulatory update on FDICIA internal control audits, potential goodwill impairment issues, and other FASB current topics.
Allowance for Loan Losses
Auditors and accountants alike are working to analyze the impact of COVID on the allowance for loan losses balance, calculation, and supporting documentation. YHB will discuss asset quality, regulatory and management considerations in calculating the qualitative factors portion of a Bank's allowance for loan losses, and other relevant issues during the ongoing COVID environment.
Internal Controls and Fraud Considerations during the Pandemic
During this segment, one of YHB's forensic audit partners will discuss how the pandemic has impacted each component of the fraud triangle and provide examples of recent fraud cases. We will also give some tips for auditors on what to look for as bank operations have changed considerably with employees working from home.
Managing Information & Technology Risk in a COVID World
March 2020 saw an unprecedented change in how people work. Within weeks, entire industries were transformed from an office-centric work environment to a remote workforce. Such rapid change in delivery of IT services changes the risk landscape for your employees, your customers and the information you are responsible for protecting. In this session, YHB's Risk Advisory Services team will discuss the implications of moving to a remote work environment and how it impacts security, availability and IT general control risk.
Speakers
Thomas Milburn, CPA, Community Banking Partner
Tom has worked with financial institutions at YHB for over 20 years. He has dedicated his practice to providing the highest quality accounting, auditing, advisory and tax services to community banks throughout Virginia, West Virginia, Maryland, Washington, D.C., and Pennsylvania. Tom focuses on external audits, internal audits, FDICIA/SOX consulting, and SEC reporting services for financial institutions. His clients include start-ups as well as multi-billion dollar bank holding companies. Tom's comprehensive knowledge of the community banking industry enables him to meet the full range of a client's service needs and become a trusted advisor to his clients.
Tom is a routine presenter to banking associations and the firm's clients. He is a CPA and graduate of Virginia Tech. He is active in leadership at YHB, serving on the firm's board of directors and strategic planning committee. Tom also helps lead our diversity/equity/inclusion, recruiting and training efforts.
Tom resides in Winchester, Virginia. He enjoys running and traveling/backpacking with his wife, as well as living vicariously through the adventures of his two adult children.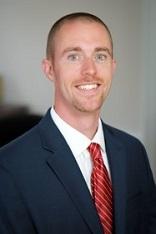 Audit Partner – Brandon C. Driver, CPA
Brandon currently serves the role of other partner on the SVBI engagement. Brandon joined YHB in 2008 and is an audit leader for the bank team, performing external audits, internal audits, bank tax services, and SOX consulting. He regularly prepares audit and accounting updates for the team and our clients. Brandon has worked exclusively with financial institutions as part of YHB's banking practice since graduating from Virginia Tech with a Bachelor's Degree in Accounting and a Master's Degree in Financial Reporting and Assurance Services. Brandon has two children and is an avid golfer.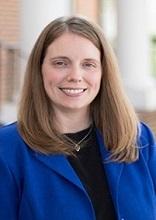 Audit Partner – Jennifer Files, CPA, CFE, CVA
As a leader in YHB's Forensic Services team, Jennifer supports our service teams and their clients across a multitude of industries, both large and small. She has extensive experience with internal control assessments; fraud prevention and detection techniques; and investigative analysis. She assists organizations to design, implement and adapt internal controls to help prevent fraud and to provide operational efficiencies in their processes. Jennifer joined the firm in August 2003 and holds her degree from Robert Morris University. She is a member of the ACFE, NACVA and GFOA, where she serves on the Special Review Committee. Jennifer speaks to a variety of groups on accounting, finance, internal control and fraud matters annually. Recent events include the Commonwealth Professional Development Training Conference, AGA's Fraud, Auditing and Information Technology Workshop, and the Virginia Business Women's Conference.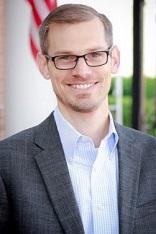 Risk Advisory Services Principal – Bryan T. Newlin, CPA, CISA, CCSK
Bryan is a Principal on YHB's Risk Advisory Services team, leading the community bank IT Audit, Cybersecurity Assessment, and System & Organization Controls (SOC) practices. He is a regular speaker and contributor to banking organizations on IT security, risk and audit issues, and has authored articles for Virginia Business and The Community Banker. Bryan earned a Bachelor's Degree in Accounting with a minor in Computer Information Systems from Shepherd University and has been with YHB since 2005.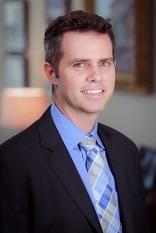 Risk Advisory Services Manager – Stephen Weber, CISA, MBA, CCSK
Stephen joined YHB in 2018 with extensive experience in IT Audit and Advisory Services. His background includes internal and external IT Audit services for state and federal agencies and Fortune 500 companies in retail, manufacturing and financial lending. Most recently, he was an instructor at Virginia Commonwealth University focusing on technology-related courses in the Accounting Department's graduate and undergraduate programs. His expertise spans financial statement audits, SOX controls, project management, and data analytics. Stephen earned his Masters of Business Administration from the University of Richmond and Bachelors in Business Information Technology from Virginia Tech. He is actively involved in ISACA.
Registration Fees
| | Price |
| --- | --- |
| January 1-December 18 | $35 |
Cancellation Policy
All cancellations will be charged a $25.00 administrative fee. Substitutions are allowed prior to the beginning of course.
Special Needs & Americans with Disabilities Notice
If you have special needs that may affect your participation in this event, please contact Kristen Reid to discuss accommodations.