VBA Internship Program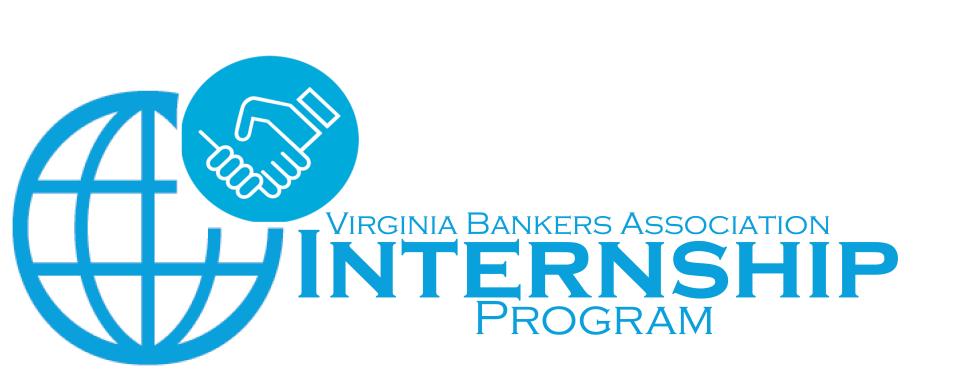 The VBA is committed to providing banks with the resources needed to build and develop strong teams of banking professionals. This past summer, eleven banks participated in the VBA Internship Program across the Commonwealth, hosting 34 students from different colleges and universities. Based on the feedback we received from the interns at the end of the summer, 100% said that the internship made them more interested in the banking industry.
Our program is a turnkey experience for banks who don't currently have a formal internship program and it provides resources to add enrichment and further exposure to the programs many banks already have in place. We strive to support a meaningful experience not only for the college students who participate, but also for the hosting banks. In addition to program templates and suggestions for engagement, the program includes training and networking opportunities for the interns. Students who participate in the program will be awarded a certificate of completion to add value to their experience and help build their resumes.
"The interns not only helped with staffing, but they helped the morale of the branches they were in. The employees love having interns and it really is an exciting program at the bank. We also love having a pipeline for young talent readily available to us."
Megan Darmanin, Skyline National Bank, 2017-2019 Internship Program Mentor
Want to Learn More?
Learn more about our program here.
Listen to a recording of our informational conference call here.
Complete a Bank Commitment Form by March 2nd!
By filling out this online form, you are committing your bank's participation in the summer 2020 program.
2020 Program Commitment Form - PDF
Interested Students – Learn More Here!
Any students who are interested in participating in the 2020 program are encouraged to visit the VBA Career Center, create a profile and upload your resume. Participating banks will start posting internship positions to the VBA Career Center in early 2020.