Find Your Future in Banking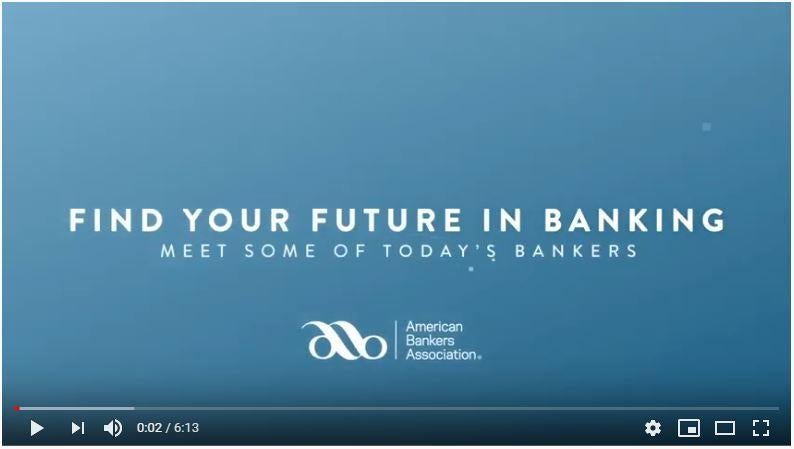 Think you know banking? Think again. Today's banking industry offers diverse and rewarding career opportunities to people of all backgrounds and experience levels.
Besides more traditional positions in retail banking, lending and compliance, banks of all sizes need talented staff to handle jobs ranging from digital banking, cybersecurity, HR, communications and more.
Click here to learn more about the summer VBA Internship Program.
Click here to learn what the American Bankers Association is doing to support careers in banking.