VBA/VA Chamber Financial Forecast
Premier economic forecasting event in Virginia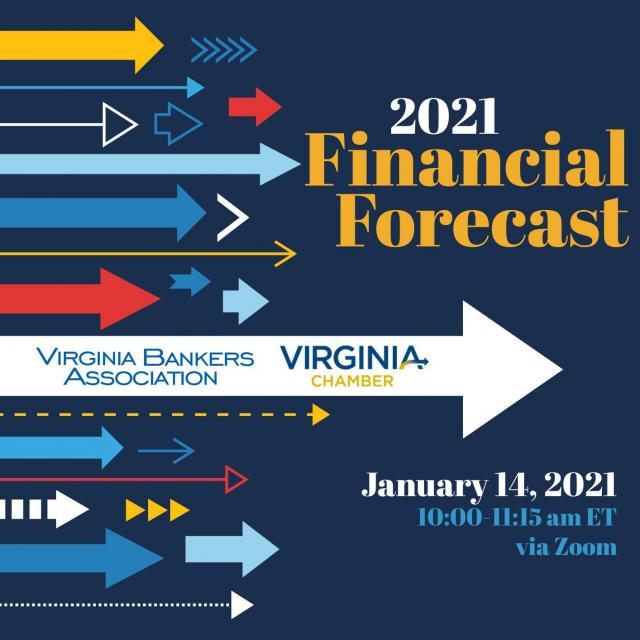 The 2021 Financial Forecast will take place on January 14 from noon – 2:00 p.m. at the Greater Richmond Convention Center, bringing industry leaders together to discuss the economic future of our Commonwealth.
Economic forecasting has become an essential component to remaining successful and profitable in today's economic environment. The Virginia Bankers Association and the Virginia Chamber of Commerce share a desire to help prepare Virginia's business community for what lies ahead for Virginia's economy and the national economy.
Speakers
More information will be announced soon!
Sponsorship Opportunities
More information will be announced soon.
Contact Kristen Reid at kreid@vabankers.org or (804) 819-4731 for sponsorship opportunities.
Thank You to the 2020 Sponsors!
For information on sponsorship, please contact Kristen Reid at (804) 819-4731.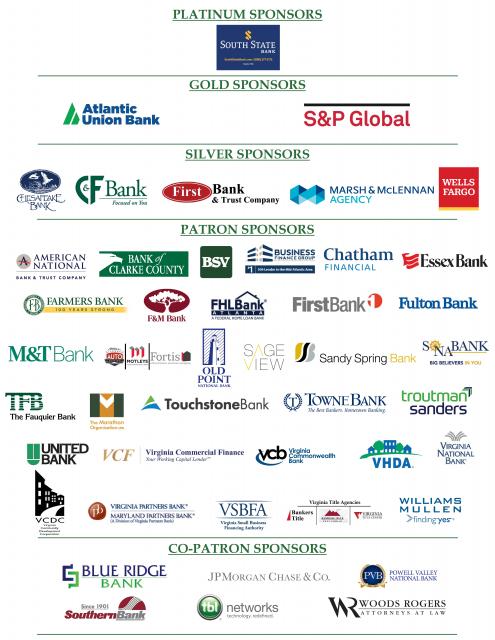 *Sponsors as of December 30, 2019