VBA Bank Day Scholarship Program
Sponsored by the VBA Education Foundation & the VBA Emerging Bank Leaders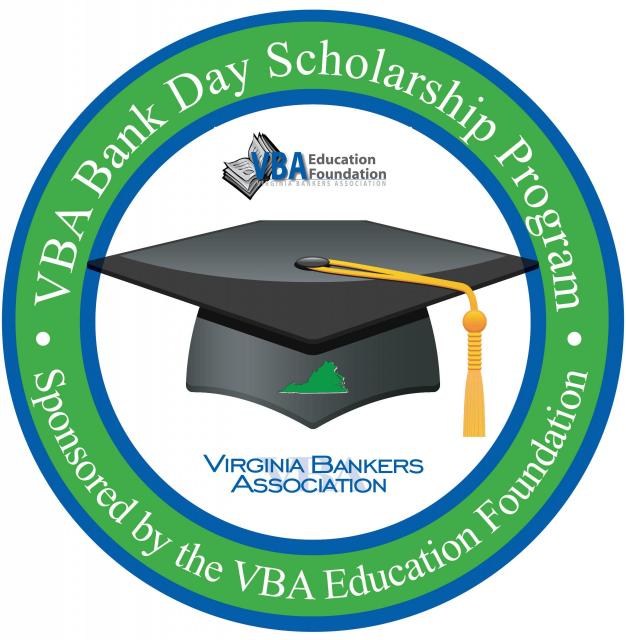 VBA Bank Day will take place on March 17, 2020.
What is Bank Day?
The third Tuesday in March was declared Bank Day in Virginia by the Virginia General Assembly in 1991. On this day, Virginia high school seniors spend a day in banks across the Commonwealth shadowing a banker in their daily duties. The purpose of this program is for the students to learn about banking, financial services, and the vital role banks play in their communities.
From their experience, the students are required to write an essay, and thirteen scholarships (six honorable mention, six regional and one statewide) are awarded on the basis of the essays. Learn more about the program.
Interested in Learning More?
An informational conference call was held in December. You can listen to a recording of that call here.
Complete a bank interest form to get started!
Click here to complete the online form. View the PDF interest form here.
2020 Student Participation Criteria
Currently enrolled as a high school senior in a Virginia high school
Cumulative GPA of 3.0 or higher
Resident of Virginia
Teacher/guidance counselor contact information provided by student
2020 Scholarship Amounts
$26,000 total will be awarded in 2020!
$1,000 Each for six honorable mention scholarships
$2,500 Each for six regional winners
$5,000 Statewide winner ($7,500 total since all candidates will also be regional winners)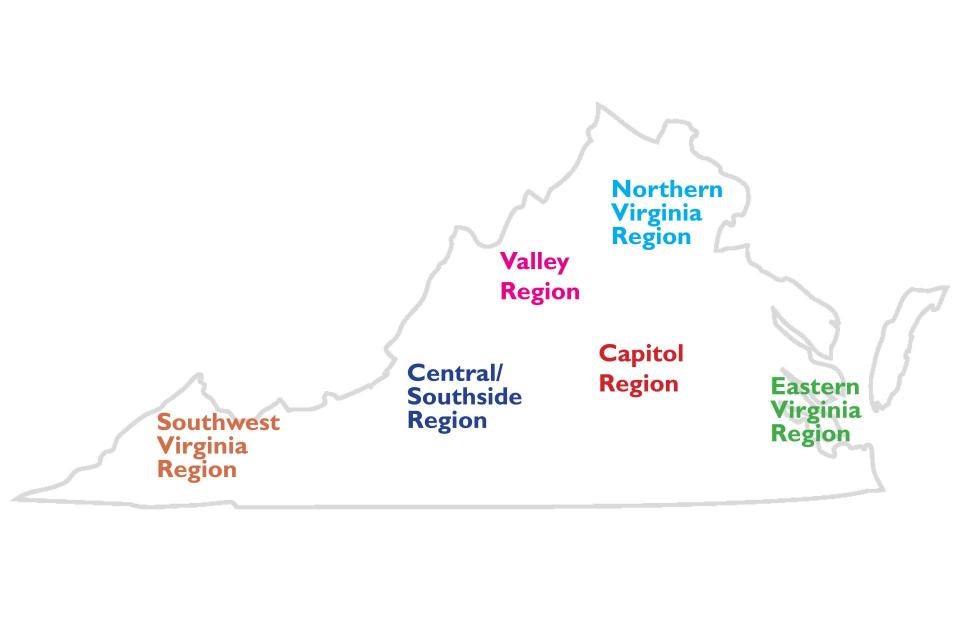 2020 Deadlines & Important Dates
March 10, 2020: Deadline to sign-up for the program.
March 17*, 2020: Bank Day! Shadowing takes place.
April 3, 2020: Student essays due by 5 p.m. Essays submitted directly to VBA via email.
April 24, 2020: Regional and honorable mention winners notified. Regional winners will be entered into the statewide contest for an additional $5,000 scholarship.
May 4, 2020: State winner notified.
*You may hold your Bank Day on a different day than March 17th, but please keep the deadlines in mind and allow the student(s) adequate time to complete their essay(s) after your day.
Congratulations to the 2019 Winners!
Congratulations to the 2019 Bank Day statewide winner who received a total of $7,500 in scholarships!
"The best part of the VBA Bank Day Scholarship Program was having an inside view of the world of local banking. I learned about the unique personal approach and community impact local banks can have, and I was pleasantly surprised when I saw the wide range of career opportunities within the banking industry." - Yashodhara Varma, Maggie L. Walker Governor's School, Essex Bank
Congratulations to the 2019 Bank Day regional and honorable mention winners!
The following students had the winning regional essays and will receive $2,500.
Capitol Regional Winner: Yashodhara Varma, Maggie L. Walker Governor's School, Essex Bank
Central/Southside Regional Winner: Caleb Todd, Craig County High School, Bank of Botetourt
Eastern Virginia Regional Winner: Rachel Clarke, Lancaster High School, Virginia Commonwealth Bank
Northern Virginia Regional Winner: Heledana Ekubezghi, T.C. Williams High School, Burke & Herbert Bank
Southwest Virginia Regional Winner: McKenna Jordan, Castlewood High School, New Peoples Bank
Valley Regional Winner: Seth Furry, Turner Ashby High School, Pendleton Community Bank
An additional six, $1,000 honorable mention scholarships will be awarded, one in each of the regions. The following students were chosen as the honorable mention winners:
Capitol Honorable Mention Winner: McKenzie Elim, James River High School, Union Bank & Trust
Central/Southside Honorable Mention Winner: Krutik Nigam, Carlisle School, Blue Ridge Bank
Eastern Virginia Honorable Mention Winner: Regan Smith, Norfolk Christian, TowneBank
Northern Virginia Honorable Mention Winner: Rossen Colov, Patriot High School, Burke & Herbert Bank
Southwest Virginia Honorable Mention Winner: Rainni Crutchfield, Chilhowie High School, New Peoples Bank
Valley Honorable Mention Winner: Emily Daggett, Turner Ashby High School, Pendleton Community Bank