VBA Bank Day Scholarship Program (Virtual)
Sponsored by the VBA Education Foundation & the VBA Emerging Bank Leaders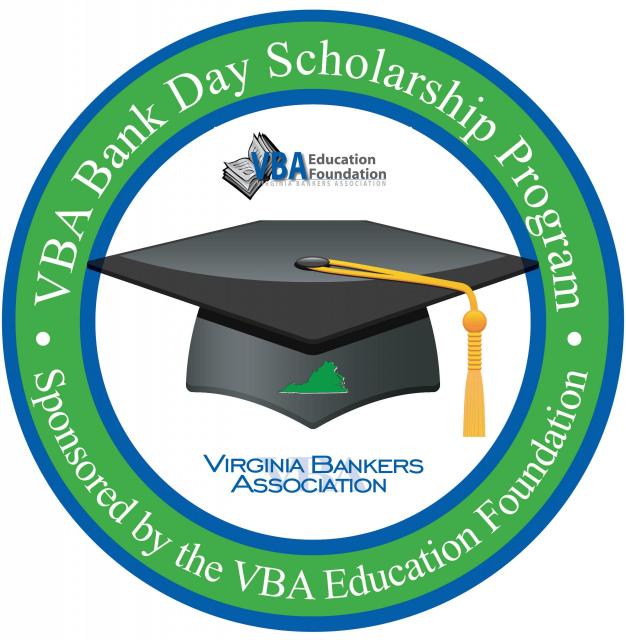 What is Bank Day?
The third Tuesday in March was declared Bank Day in Virginia by the Virginia General Assembly in 1991. On this day, Virginia high school seniors learn about banking, financial services, career opportunities in the industry and the vital role banks play in their communities.
From their experience, the students are required to write an essay, and fourteen scholarships (six honorable mention, six regional, one statewide runner-up and one statewide) will be awarded on the basis of the essays.
"My interactions with the bank are but one thread woven into the vast network of bank functions. Not merely a facility for lending and borrowing, banks are a hub for community growth. With small-business-friendly policies and generous lending programs, banks provide the stepping-stones for anyone to build their own financial success." - Emily Carder, 2020 Statewide Winner
Program Details: Celebrating 30 Years in 2021!
We are excited to celebrate the 30th anniversary of Bank Day in 2021! In recognition of this milestone, we are adding an additional $3,000 scholarship for the statewide runner-up meaning a total of $29,000 will be awarded to twelve high school seniors across the Commonwealth.
Due to the pandemic, the 2021 Bank Day Scholarship Program will be completely virtual and centralized with content provided from the VBA. Banks will contact local schools to share program details and solicit student registrations beginning in January 2021. Students will have access to a VBA-created Bank Day resource page over a three week window from March 15-April 2, 2021. This resource page will house all relevant information that students will need to research and complete their essay for a chance to win college scholarships. Banks will be encouraged to provide supplemental information on ways their bank supports their local community.
Complete a Bank Interest Form to Get Started!
Complete the bank interest form here.
Interested in Learning More?
View a recording of the informational Zoom meeting held January 13th here.
Slides from January Informational Zoom Meeting
2021 Deadlines & Important Dates
December 2020:
January 2021:
Banker program resources will be available from the VBA
Student registration opens – banks contact local schools to share details about the program and encourage student registration
Bankers join informational Zoom meeting on January 13th at 9:00 a.m. Register for that meeting here.
February 2021:
Student registration continues - Banks contact local schools to share details about the program and encourage student registration
March 2021:
March 5: Student registration closes
Week of March 8: Students will receive specific program details/resource link from the VBA
March 15-April 2: Bank Day resource window is open; students will do research to complete their Bank Day essays

During this window, bankers will have the option to provide supplemental virtual information/resources on ways they support the communities they serve. Bankers will also have the option to hold virtual meetings with the students who registered through their bank.
April 2021:
April 2: Student essays due to the VBA by 5:00 p.m.
By the end of April: Honorable Mention/Regional winners will be announced
May 2021:
By May 7: Statewide Runner-up and Statewide winners announced
Student Participation Criteria
Currently enrolled as a high school senior in a Virginia high school
Cumulative GPA of 3.0 or higher
Resident of Virginia
Teacher/guidance counselor contact information provided by student
2021 Scholarship Amounts: $29,000 to be awarded in 2021!
$29,000 total will be awarded in 2021!
$1,000 Each for six honorable mention scholarships
$2,500 Each for six regional winners
$3,000 Statewide Runner-up winner ($5,500 total since all candidates will also be regional winners)
$5,000 Statewide winner ($7,500 total since all candidates will also be regional winners)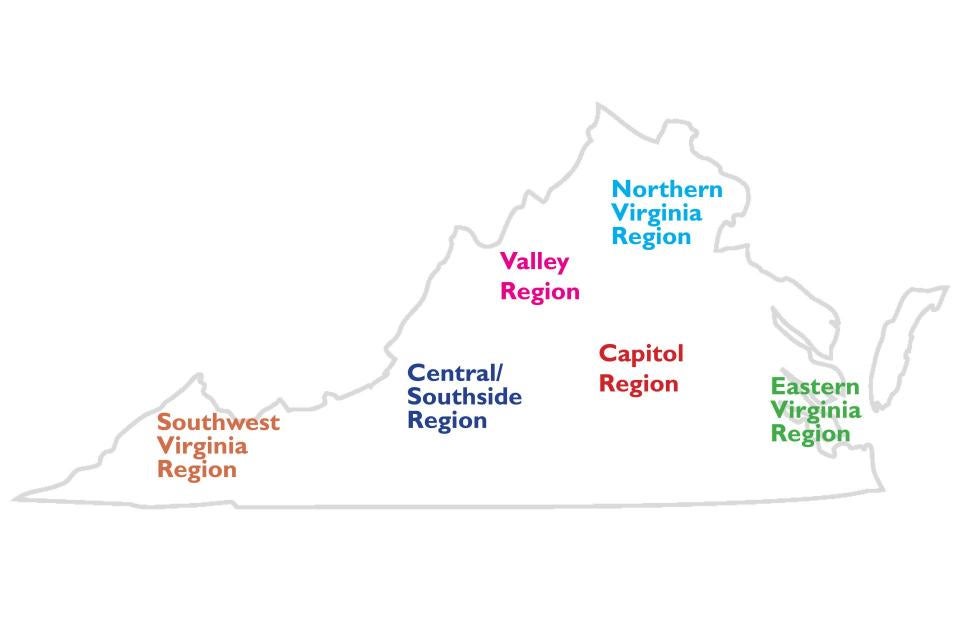 Congratulations to the 2020 Winners!
Congratulations to the 2020 statewide winner: Emily Carder, Essex Bank!
As the statewide winner, Emily received a scholarship total of $7,500 from the VBA Education Foundation. Read her award winning essay here.
Congratulations to the 2020 Bank Day regional and honorable mention winners!
The following students had the winning regional essays and received $2,500.
Capitol Regional Winner: Emily Carder, Douglas S. Freeman High School, Essex Bank
Central/Southside Regional Winner: Kelby Bartley, Rockbridge County High School, Bank of Botetourt
Eastern Virginia Regional Winner: Tanner Bailey, Frank W. Cox High School, Virginia Commonwealth Bank
Northern Virginia Regional Winner: Carter Armand, Kettle Run High School, Sonabank
Southwest Virginia Regional Winner: Payton Mullins, Abingdon High School, First Bank & Trust Co.
Valley Regional Winner: Taylor Moorman, Broadway High School, F&M Bank
The following students were chosen as the honorable mention winners and each received a $1,000 scholarship:
Capitol Honorable Mention Winner: Audrey Cruey, Madison County High School, Oak View National Bank
Central/Southside Honorable Mention Winner: Rebekah Honaker, Lord Botetourt High School, Bank of Botetourt
Eastern Virginia Honorable Mention Winner: Catherine Fremaux, Peninsula Catholic High School, Farmers Bank
Northern Virginia Honorable Mention Winner: Richard Aguilar, Westfield High School, Burke & Herbert Bank
Southwest Virginia Honorable Mention Winner: Mary Douglas, Union High School, New Peoples Bank
Valley Honorable Mention Winner: Rodge Reschini, Millbrook High School, United Bank