VBA Performance Excellence Conversation Series
Monthly Subscription Series from Dave Martin, bankmechanics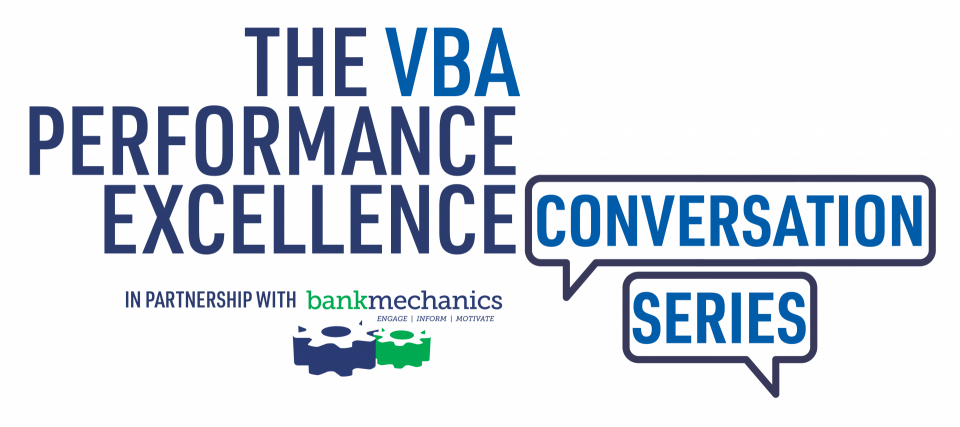 Thank you for subscribing to the VBA Performance Excellence Conversation Series, a monthly audio series created in partnership with Dave Martin, bankmechanics, designed to be utilized to engage, inform and motivate your teams. Dave uses humor, storytelling and authenticity to address topics like motivation, employee engagement, business development, culture and performance excellence.
As a subscriber, you will receive:
A new episode that will be released each month via email to all subscribers with the archives accessible on this VBA Performance Excellence Conversation Series subscriber website.
Access and internal distribution rights to archived issues of Dave Martin's Advantage Letter, one of the longest-running newsletters in the banking industry. Like the episodes, the Advantage Letter archive can be used by branch managers and employee development teams for content in team meetings, coaching sessions, etc. Banks will be given a bank-specific password allowing personnel to access 12 years (and growing) of material.
An invitation to participate in a quarterly live virtual event with Dave Martin, during which Dave will present to the group and then entertain a Q&A session on topics discussed on previous episodes and other performance excellence topics.
The ability to request topics for future episodes.
January
Podcast: Change and Uncertainty
February
hold for content…
March
hold for content…
April
hold for content…
May
hold for content…