Resources for Working Parents of School-Aged Children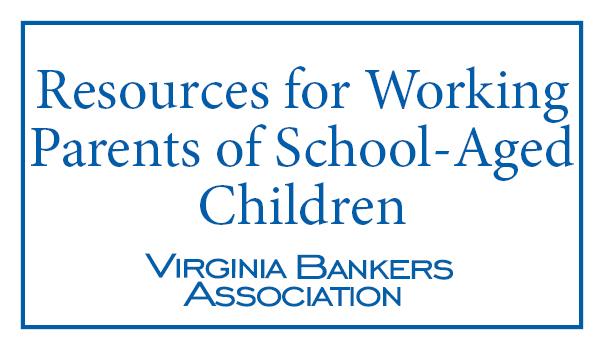 The VBA has developed this page of resources for bank employees who have school-aged children who are participating in a virtual learning environment this fall.
For more information, or to suggest an article or resource for this page, email Chandler Owdom.
Articles of Interest
EAP Working Parents webinar
Please see below for a webinar recording from Anthem EAP on "Working Parents in Today's World" that provides helpful information as parents are juggling working from home and childcare.
https://attendee.gotowebinar.com/recording/3792325963663126274