Mid-Atlantic CEO Forum – Attendee Portal
An Event for Bank CEOs and Senior Leadership
Welcome to the 2021 Mid-Atlantic CEO Forum! This event, brought to you by five states (DE, MD, PA, VA and WV) will bring together bankers and industry partners for sessions with nationally recognized speakers providing relevant and timely content geared specifically to bank CEOs and other senior leaders.
Download the 2021 Attendee Roster.
Agenda & Speakers
All sessions will be held in Maryland BC on the 5th floor of the hotel. The welcome reception on Sunday, November 7 will be held in the hotel's Ground Floor Bar.
SUNDAY, NOVEMBER 7, 2021
5:30-6:30pm: Welcome Reception – Hotel Ground Floor Bar
Dinner on Your Own
MONDAY, NOVEMBER 8, 2021
9:00 a.m. Registration – Maryland BC Lobby
9:30 – 9:35 a.m. Welcome and Announcements
9:35 – 10:30 a.m. Economic Update Kartik Athreya | Federal Reserve Bank of Richmond
10:30 – 11:30 a.m. The Future in Branching Strategy | Jim Caliendo, PWCampbell
Rethink the traditional model of branching and take a page from the retailer's playbook. During this session we will debate the future of branching and the changes that need to be made in order to stay relevant and competitive. Whether breathing life back into models like the Hub-and-Spoke theory or modernizing your branches with technology to appeal to a more digitally savvy generation of customers, one thing is for sure, your branch needs to change. A discussion will be held on what retailing options should be considered based on the surrounding market area of your branch and how to ensure a successful implementation for change.
Session sponsored by PWCampbell
11:30 – 11:40 a.m. Networking Break
11:40 a.m. – 12:40 p.m. Data Transformation Strategies | Kim Snyder, KlariVis & Steven Poynot, Howard Bank
This session will discuss the big data challenges present in financial institutions of all sizes and discover strategies to mitigate the challenges, thereby leveraging the power of data to drive financial value. The introduction will focus on several big data challenges financial institutions are facing today and the impact these challenges have on meeting financial objectives:
The sheer volume of data institutions receive and extracting the value it holds in order to provide a customer-centric experience.
The roadblocks disparate and antiquated systems create to impede accessing high-value data for strategic decision-making.
The overall lack of enterprise knowledge accessible to leaders as a result of not having a holistic view of their organization.
The cultural paradigm financial institutions confront when facing a data transformation
The lack of human and financial resources due to competing priorities.
Next, Steve will discuss how Howard Bank approached its own data transformation, lessons learned, and value gained across the organization. He will touch on the cultural challenges, correlation with the bank's overarching strategic plan, and how to measure success, including the importance of developing and evaluating goals, objectives, and evaluation of supporting systems. Steve will also discuss the importance of finding the right vendor partnerships that can offer the expertise and support needed for a successful transformation, and Howard Bank's decision-making process around build versus buy.
Key Take-a-ways Include:
How and why to establish a data-centric culture
The importance of creating a data governance strategy and the correlation with the Bank's Strategic Plan
The value of data as an enterprise-wide asset
Significance of unifying disparate systems to gain a holistic view of your bank and customer
Reasons to partner with vendors who understand challenges specific to financial institutions and acquire tools that will allow for enterprise reporting and support the Bank's strategic objectives.
Session sponsored by KlariVis
12:40 p.m. – 1:40 p.m. Lunch
1:40 – 2:40 p.m. Banking in the 21st Century – Financial Institutions and Fintech: Current Trends, Opportunities and Real World Case Studies
Glen Trudel, Scott Coleman, Ballard Spahr, LLP; Sanji Gunawardena, FA2 Advisors LLC
In this session, we will take an in-depth look at several of the banking and financial services industry's current intersections with Fintech entities, highlighting the most impactful issues. Our team of lawyers will discuss trends, opportunities, and other areas of which financial institutions seeking to partner with fintech companies need to be aware, including risk, transactional, and regulatory concerns. Our Ballard Team will explore Fintech players as both partners and competitors to Banks. And with the help of a guest industry speaker, we will explore real world case studies geared for banking CEO's and key executives.
Session sponsored by Ballard Spahr, LLP
2:40 – 2:55 p.m. Networking Break
2:55 – 4:30 p.m. The Future of Work | Grant Millsaps, Frontier
The pandemic created drastic changes in what the workplace "looks like" and what employees want has shifted as well. Join Grant Millsaps as he helps you answer the critical questions that will help you explore the Future of Work.
6:00 p.m. Reception
7:00 p.m. Dinner
Tuesday, November 9, 2021
7:30 – 8:30 a.m. Continental Breakfast
8:30 – 9:30 a.m. The War for Talent in Banking: Post-Pandemic Update I Alan Kaplan, Kaplan Partners
Talent continues to be a critical commodity for banks, and next to capital perhaps the most vital. Most bank leaders agree that top talent has many options, and it will be important for community banks to attract experienced senior executives, strong producers and highly skilled Directors to help navigate the future. Community banks often struggle with the dynamics of CEO, senior executive and even Board succession, and these challenges will remain among the most important considerations for institutions that desire to remain independent. The "new normal" of banking will shine an even brighter light on Executive Succession, and not since the Great Recession have talent and good governance been more central to survival.
This session will offer best practices for CEO and Executive Succession Management, and touch briefly on the sensitive topic of Board Succesion, highlighting key strategies for long term success including:
Why Talent Management & Executive Succession Matter Now More Than Ever
Emergency CEO Succession—No Longer a "Check the Box" After Covid
Key Skills and Attributes Community Banks will now need in Future Leaders
Approaches to High Potential Talent Development
Timelines for CEO and Senior Executive Succession Planning
The Skills and Leadership Traits Required of Future Bank Leaders
Current trends in Board Composition, Structure, Demographics & Diversity
Navigating Board Succession Dynamics–Terms, Tenure & Evaluations
Now more than ever, community banks will need strong executive talent, savvy board leadership and great succession management to survive and thrive over the long run.
Session Sponsored by Kaplan Partners
9:30 – 9:35 a.m. Stretch break
9:35 – 10:50 a.m. Bridging the Divide: A Candid Conversation on Race | Dr. David Anderson, BridgeLeaderNetwork (BLN)
In a candid and interactive conversation about race and the importance of diversity, equity and inclusion, award winning author, Dr. David Anderson will discuss the three levels of diversity and the four ways to get there and how we can all engage in meaningful conversations about inclusion.
Dr. Anderson's books "Gracism" and "Letters Across the Divide" will be available for purchase at the conclusion of his session.
10:50 a.m. – 11:00 a.m. Networking Break
11:00 – 12:00 p.m. Keynote Session: Power Dispersal and the Age of Shared Leadership | Kevin Hancock, Hancock Lumber
In this talk, award-winning author, speaker, and CEO Kevin Hancock describes how losing the full use of his speaking voice to a rare neurological disorder led him to a remote Indian reservation on the northern plains, where he discovered an entire community that did not feel heard. The two events convinced Kevin that each human is here on earth in a personal quest to find and share their own unique and never to be repeated voice. Unfortunately, across time leaders have done more to restrict the voices of others than to liberate them. Kevin takes these understandings and develops and deploys a new leadership model designed to push power out – away from the corporate center – and give everyone in the organization a leading voice. The result is a high performing corporate model in which business metrics soar as an outcome of a higher calling.
As an extra bonus, each attendee will receive a copy of Kevin's book, "The Seventh Power: One CEO's Journey Into the Business of Shared Leadership"!
*Sessions & speakers subject to change.
Speakers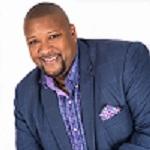 Dr. David Anderson, Founder and President,
BridgeLeader Network (BLN)
Dr. David Anderson, founder and President of the BridgeLeader Network (BLN), is one of the world's leading authorities on building bridges across the deep divides of race, faith, culture and wealth. His work has brought hope and healing to communities, families and people in Africa, Asia, Europe, the Middle East and North America, including work in Ferguson, Missouri, and Baltimore, Maryland, during recent civil unrest around issues of race and police brutality. Known as the bridge-building voice in the Nation's Capital, Anderson hosts the daily radio talk show "Real Talk with Dr. David Anderson" on WAVA (105.1 FM) – the most listened to Christian Talk Station on the East Coast and the 2nd most listened to Christian Talk station in the nation. As the founder and senior pastor of Bridgeway Community Church, Dr. Anderson reaches a dynamic, multicultural congregation of over 10,000 weekly attendees, viewed in over 100 countries, with two locations, from more than 52 different nations, located in Columbia, Maryland, and Owings Mills, Maryland.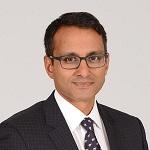 Kartik Athreya, EVP, Director of Research
Federal Reserve Bank of Richmond
Kartik Athreya is executive vice president and director of research at the Federal Reserve Bank of Richmond. His work has been published in a variety of academic journals, including the Journal of Monetary Economics, American Economic Journal: Macroeconomics, and International Economic Review. He is also an associate editor at the Journal of Economic Dynamics and Control. In recent years, Kartik has taught a doctoral course in macroeconomics at the University of Virginia and authored a book entitled Big Ideas in Macroeconomics (2013, MIT Press). He earned his doctorate from the University of Iowa in 2000. His research interests are in macroeconomics and consumer finance. His current research aims to measure and understand household financial distress and debt repayment decisions, to quantify the links between household investments in human capital and in the stock market, and to assess the importance of risks associated with college enrollment for educational attainment and inequality.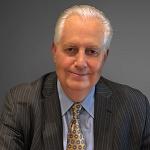 Jim Caliendo, President & CEO, PWCampbell
Serving as President & CEO of PWCampbell for 22 years, Jim oversees the day-to-day operations of PWCampbell and its four subsidiary companies and acts as the company's visionary leader taking the company into new markets and expanding its service offering. Throughout his career, Jim has influenced over one million square feet of retail space within the financial industry and developed main office space to maximize efficiencies for hundreds of financial institutions. Backed by two decades as a bank executive for a $1.8 billion savings association, Jim has a knack for blending the two industries to get to the heart of a concept and then explains it simply and concisely. A born storyteller, Jim's vast knowledge of the design-build industry combined with his humor, engaging manner, and meaningful advice, make him an ideal choice for leading educational sessions and facilitating board and management retreats. Audiences leave Jim's presentations with proven, real-world ideas they can immediately implement to successfully transform and expand their retail branch networks, maximize efficiencies and branch profitability, and ensure efficiency of operational space.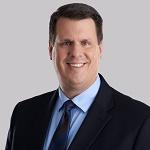 Scott Coleman, Ballard Spahr, LLP
For 25 years, Scott Coleman has represented banks and bank holding companies in connection with mergers, stock purchase transactions, branch purchase and assumption transactions, capital raising, corporate restructuring, branching, non-bank acquisitions, changes in bank control, and charter conversions. He has also represented organizers seeking to form bank holding-companies, apply for deposit insurance, and charter new depository institutions. Scott has significant experience in a wide range of regulatory matters, including Reg O, Reg W, Reg Y, interstate banking, and branching, lending limits, Basel III, and regulatory capital guidelines. He also represents bank stock lenders and subordinated debt purchasers and advises financial institutions regarding liability for negotiable instruments under Articles 3 and 4 of the Uniform Commercial Code.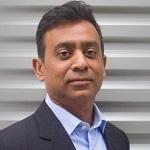 Sanji Gunawardena, President
FA2 Advisors, LLC
Sanji is a senior finance leader with 25+ years of extensive experience with deal sourcing, revenue growth, client relationship development and management, strategy development and deal structuring. He spent six years working for KG back in 2009 as Senior Executive Vice President, Mergers & Acquisitions. Before and after, he has held a variety of other high-level roles. Most recently he was President of a company that enabled leading financial institutions to de-risk their portfolios and redeploy their capital and Principal of a company advising global consumer finance business on strategic realignment, acquisition and divestitures. He was also formerly SVP of Card Services Global M&A at Bank of America and Senior Business Analyst for DuPont. He has a BBA, Finance from The University of Georgia and an MBA, Finance from University of Toronto – Rotman School of Management.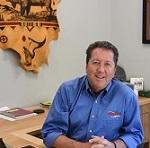 Kevin Hancock, CEO
Hancock Lumber Company
Kevin Hancock is an award-winning author, speaker, and CEO of Hancock Lumber Company, one of America's oldest family businesses and eight-time consecutive recipient of the 'Best Places to Work in Maine' award. Kevin is a past chairman of the National Lumber and Building Materials Dealers Association and a recipient of the Ed Muskie 'Access to Justice' Award, the Habitat For Humanity 'Spirit of Humanity' Award, the Boy Scouts of America 'Distinguished Citizen' Award, and Timber Processing Magazine's 'Man of the Year' Award. Kevin is also a member of the Maine Indian Tribal State Commission. A frequent visitor to the Pine Ridge Indian Reservation in South Dakota, Kevin is an advocate of strengthening the voices of all individualism – within a company or a community – through listening, empowering, and shared leadership. He is also the founder of "The Seventh Power", a non-profit organization dedicated to advancing economic sovereignty for native communities across America.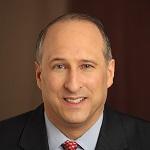 Alan Kaplan, Founder & CEO
Kaplan Partners
Alan J. Kaplan is the Founder and CEO of Kaplan Partners, a retained executive search and board advisory firm headquartered in Philadelphia. Since the firm's founding in 1994, Kaplan Partners has provided Boards of Directors and CEOs with advice on the dynamics of CEO and Board succession, and assistance with the identification, assessment and selection of new CEOs, Directors and senior executives. The firm's Board Advisory Services assist clients with Director Succession, Performance, Diversity and Recruitment. Kaplan Partners also conducts Management Assessments of leadership teams to enhance succession planning and professional development efforts. Alan is a leader in talent management and leadership succession across the financial services, private equity and middle market sectors. He has over thirty years of talent assessment and executive search experience, after an initial career in corporate banking with two leading Philadelphia institutions. Alan has successfully led over 80 CEO/Succession projects, and hundreds of Board and C-Suite consulting, assessment and executive search assignments. He is certified in the use of both the Hogan© and Predictive Index© assessment tools. Alan holds an Economics degree from Penn State University, and an MBA in Finance from Temple University. He currently serves on the Board of Directors of the Greater Philadelphia Chamber of Commerce. Alan is a Board Leadership Fellow of the National Association of Corporate Directors, and sits on the Board of Directors of NACD Philadelphia. He recently completed service as a Global Board Member of the Association of Executive Search and Leadership Consultants, the industry's leading education and advocacy organization, and served previously as an Advisory Director of Penn Liberty Bank prior to its sale to WSFS Bank. Alan is also known for his 16 years as a weekly business commentator on talent management and career issues for KYW News Radio 1060 in Philadelphia, and for serving as regular columnist for Bank Director. He is a frequent speaker and author for banking, business and financial services organizations nationwide.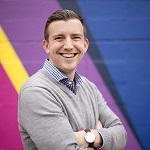 Grant Millsaps, CEO, Frontier
Grant is our resident early-riser, audiophile, and queso-enthusiast. He also happens to lead our team here at Frontier. Grant will tell you that he never set out to be a CEO or small business owner, so we consider ourselves pretty darn lucky that life's unpredictable twists and turns led him here. In life and in leadership, Grant is all about service. There's almost nothing he loves more than caring for people and helping them realize their potential. If you really want to see Grant light up, ask him about the time he sat next to Bryan Stevenson on an airplane. He'll happily explain how this moment changed his life and the way he thinks about forgiveness.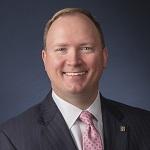 Steven Poynot, Chief Information Officer, EVP
Howard Bank
A banker for his entire career, Steve currently serves as an Executive Vice President and Credit Information Officer for Howard Bank. Before moving into the CIO role, he was the Chief Credit Officer for the bank and spent a period of time building out the commercial banking infrastructure for Howard Bank with the creation of the Credit department as well as the Client Services Support Team. Prior to moving into a Senior Management role at Howard Bank, Steve was a Relationship Manager focused on growing the commercial customer portfolio with a mix of commercial businesses as well as commercial real estate clients. Prior to joining Howard Bank, he was a member of the Commercial Real Estate Lending group for Mercantile-Safe Deposit & Trust Company (Now PNC Bank), located in Baltimore, MD. Since joining Howard Bank in 2005, and moving into the Howard County community in 2006, Steve has been involved in a number of community organizations. He currently serves on the Board of the House of Ruth, Maryland as Treasurer. He served for ten years on the Board of The Howard County Arts Council (President & Treasurer), a Board member of The Bright Minds Foundation (the educational foundation for the Howard County Public Schools), he is a past member of various committees for Leadership Howard County, as well as a member of the Howard County Spending Affordability Committee from 2012 – 2021. A 2011 graduate of Leadership Howard County, he has been recognized as a Next Leader in Banking from the MBA, Howard County's Finest 39 under 39 from the Cystic Fibrosis Foundation, and the Baltimore Business Journals 40 under 40. He graduated from the University of Baltimore with a Bachelor's Degree and from Loyola University of Maryland with his MBA.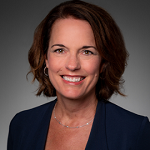 Kim Snyder, Founder & CEO
KlariVis
Kim Snyder is the founder and CEO of Roanoke, Virginia-based KlariVis, a unique and proprietary data analytics solution designed by bankers for bankers. Kim is a results-oriented strategic problem solver which is showcased by her development of the industry's first data analytics solution with the purpose of helping financial institution executives make effective and efficient decisions. Her career has focused on being a hands-on leader who serves as a positive change agent for internal and external communications networks. She is also the founder and president of KBS Results LLC, a provider of management consulting services to the financial institution industry. Additionally, she was EVP and CFO of Valley Financial Corporation/Valley Bank, a $900m publicly traded bank in Roanoke, Virginia for 10 years. She was instrumental in the success of the Bank which led to the acquisition by BNC Bancorp at a 173% premium to tangible book value in June 2015. Snyder serves as the CFO Forum Facilitator at the Tennessee Bankers Association and is a notable speaker and has spoken at many industry conferences such as Bank Director's Acquired or Be Acquired Conference, VBA Connect, VBA CFO Conference, NCBA Bank Director's Assembly, and the Best Bank Expo. She earned a Bachelor of Business Administration degree in Accounting from James Madison University. She continued her education at University of Pennsylvania with the American Bankers Association (ABA) Stonier Graduate Wharton School Leadership program and ABA Stonier Graduate School of Banking. She is a Certified Public Accountant (CPA).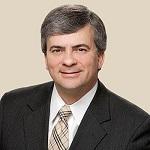 Glen Trudel, Partner
Ballard Spahr LLP
Glen Trudel is a partner at Ballard Spahr LLP and a consumer financial services, banking, and business attorney who counsels financial institutions, marketplace lenders, "Fintech" entities, and other companies on both regulatory issues and transactional matters. He has years of experience with the acquisition and divestiture of consumer and business credit card and other loan portfolios, and with documenting and creating marketplace lender platforms and structures. Glen advises state and federal financial institutions and other entities on regulatory, operational and vendor outsourcing matters, debt sales and collection agreements, and other transactions, and assists clients in the structuring and documentation of new credit products, reward programs and on formation and licensing issues in Delaware. Glen counsels clients in the creation of business entities and in connection with contractual, traditional corporate governance and other matters, including providing Delaware law opinions.
Session Materials
Links to the session materials will be posted as they are made available.
National Economic Conditions – Kartik Athreya | Federal Reserve Bank of Richmond
The Future of Branching Strategy – Jim Caliendo | PWCampbell
Data Transformation Strategies – Kim Snyder | KlariVis & Steve Poynot | Howard Bank
Banking in the 21st Century - Financial Institutions & Fintech – Glen Trudel & Scott Coleman | Ballard Spahr & Sanji Gunawardena | Fidem Financial
The War for Talent in Banking: Post-Pandemic Update – Alan Kaplan | Kaplan Partners
Power Dispersal & The Age of Shared Leadership – Kevin Hancock | Hancock Lumber
Sponsors
Thank You to our Sponsors!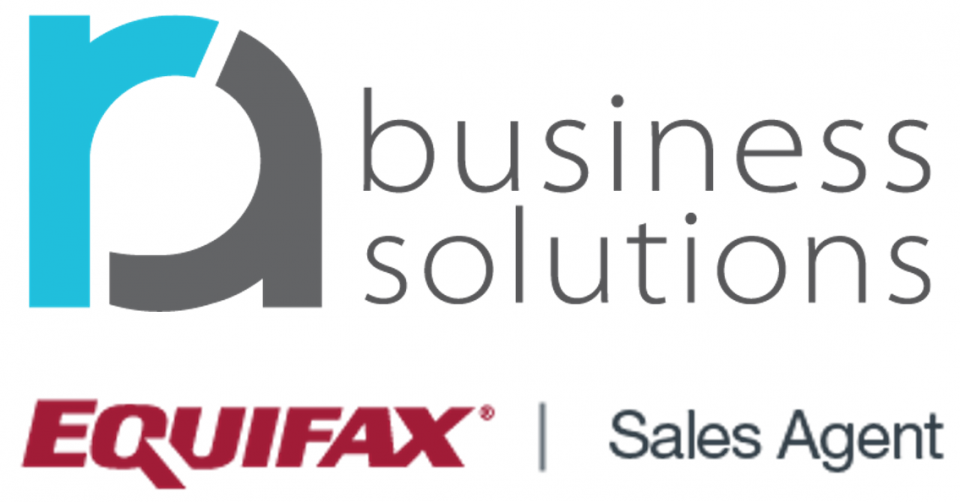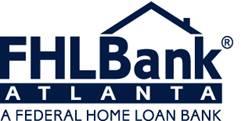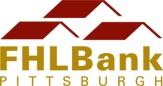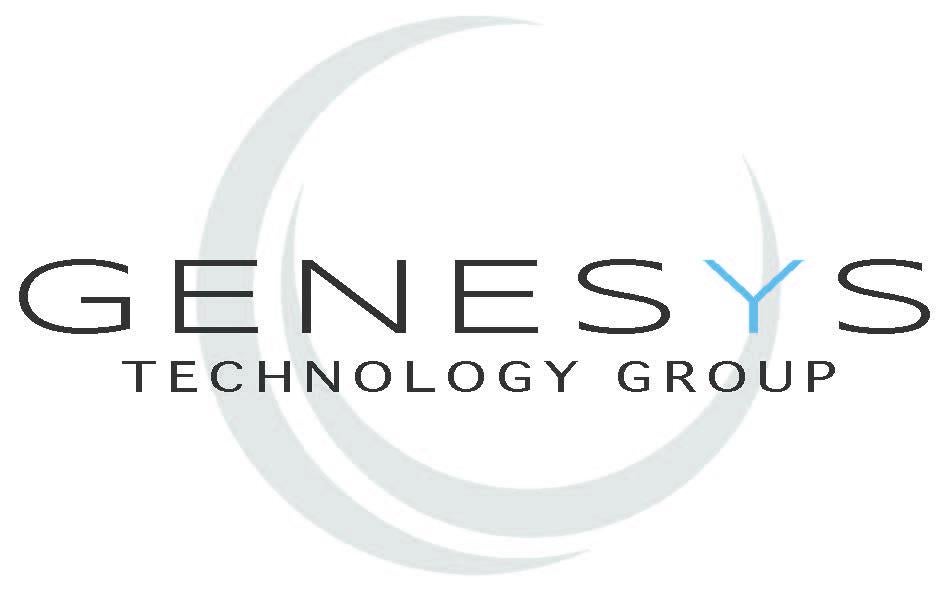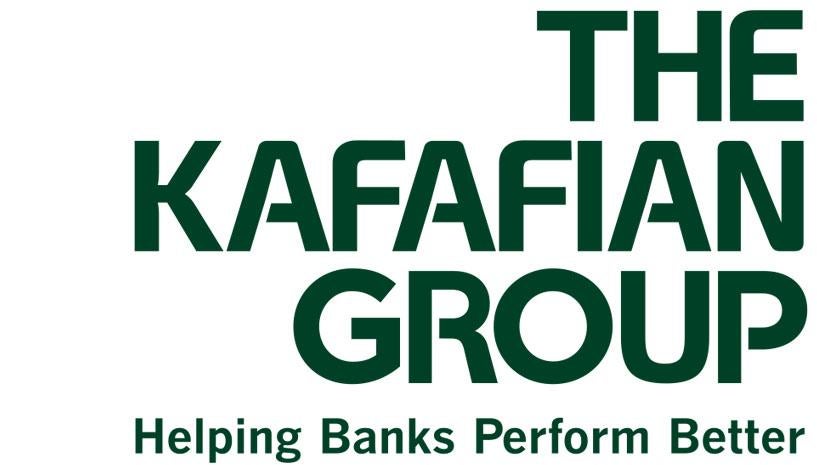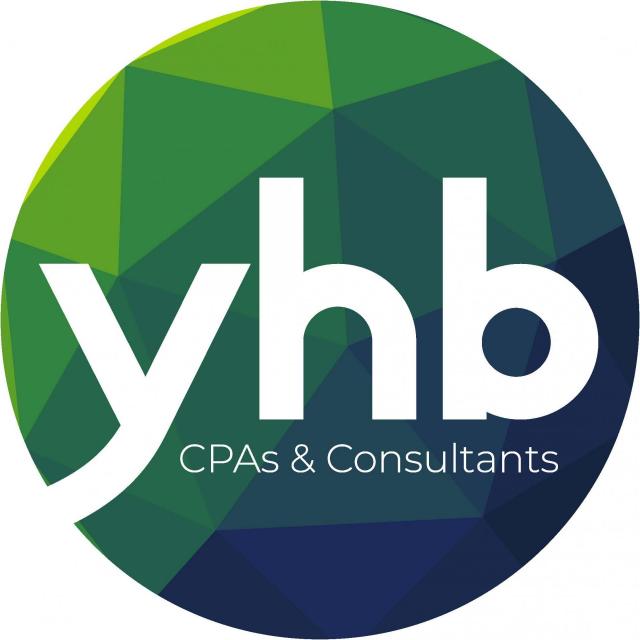 COVID-19 Safety Protocols and Local Ordinance
In August 2021, Baltimore Mayor Brandon M. Scott announced a local health ordinance reintroducing an indoor mask requirement for all Baltimore City residents and guests, regardless of vaccination status.
In accordance with Baltimore City's health ordinance and based on CDC guidelines recommending that both vaccinated and unvaccinated wear a mask indoors in public in substantial or high transmission areas*, we are kindly asking that all attendees, regardless of vaccination status wear a mask during their time at the conference, except when eating, drinking or presenting. *According to CDC data, Baltimore City is currently listed as "substantial transmission" risk category.
While we strongly encourage all attendees to abide by Baltimore City's ordinance as well as CDC guidelines, we cannot guarantee that all will do so. Please note, that during the sessions, you will be seated at crescent rounds and at the Monday night dinner, you will be seated at rounds of 10. Please contact Kristen Reid with any concerns or requests for additional space during the duration of the conference.
We will continue to track the latest guidance and government requirements from government officials and will provide updates as necessary. Additional information is available at the following links:
Accommodations/Requests
SPECIAL NEEDS & AMERICANS WITH DISABILITIES NOTICE
If you have special needs that may affect your participation in this event, please contact Kristen Reid to discuss accommodations.