CFO Conference
Attendee Portal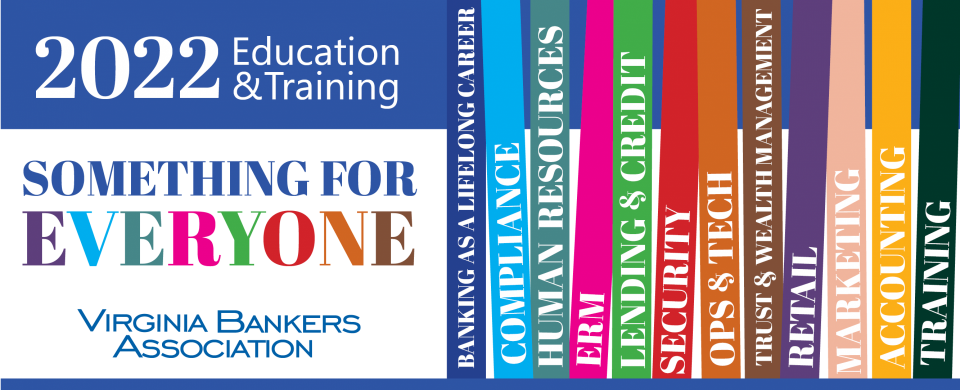 Event Portal
Sponsored by:

McNeill Wells, Managing Director, Fixed Income Capital Markets
Email | (877) 786-0955
www.stifel.com
Stifel works with banks in Virginia and across the United States to help grow their businesses and better serve their customers. Anchored by an experienced team of financial strategists, traders and sales representatives, Stifel provides a suite of industry-focused services related to institutional investing, loan trading, asset liability management, capital raising, derivatives strategy and more.
Agenda
Monday, August 22, 2022
2:30 p.m. Ethics Check-in
3:00 – 4:40 p.m. Tales of Corruption 2022: Ethical Misdeeds (separate registration required)
Do good professionals go bad? Unfortunately, sometimes. On the bright side, their errors make for one entertaining ethics class. Attendees will investigate five thrilling, "ripped from the headlines" cases and ethical models that could prevent them from happening
5:30 – 7:00 p.m. Welcome Cocktail Reception SPONSORED BY Piper Sandler & Co.
Tuesday, August 23, 2022
7:30 a.m. Registration | Continental Breakfast
REGISTRATION SPONSORED BY Paymerang
BREAKFAST SPONSORED BY Chatham Financial
8:00 a.m. Welcome & Announcements
8:15 – 9:15 a.m.: Economic Overview and Market Outlook Craig Dismuke | Stifel
The U.S. economy has hit a wall of imbalances in the aftermath of the pandemic disruptions. The imbalances have resulted in the fastest rates of inflation in four decades and led to a swift reversal in the monetary policy outlook. Markets have reached historic levels of volatility as investors grapple with how high the Fed may need to raise interest rates in their effort to regain confidence in the longer-term outlook. In this presentation, we will look at how these factors have combined to create a new mindset for balance sheet managers.
9:15 – 9:30 a.m. Networking Break
9:30 – 10:30 a.m. Refining Your Fintech Strategy Lori Charlebois & Stacia Schacter | Crowe
The disruption caused by new FinTech start-ups is here to stay. Does your Bank have a plan to compete in this challenging environment? Our experts will teach you how others have effectively generated a FinTech strategy and some best practices to prepare your organization for success.
10:30 – 10:45 a.m. Networking Break
10:45 – 11:45 a.m. Common Mistakes – Avoid Pitfalls in your Balance Sheet Strategy | Scott Hildenbrand, Piper Sandler
Join Scott Hildenbrand from Piper Sandler for a discussion of balance sheet strategies and tactics in the current environment. He will review common mistakes in volatile environments and explain how your institution can plan long-term vs. simply reacting. He will discuss examples for companies with different risk profiles and examine which strategic options are available on the asset and liability sides of the balance sheet. This will include market updates to contextualize the ideas and help management teams prioritize the right things for the rest of 2022.
11:45 a.m. – 12:30 p.m. Lunch
SPONSORED BY Truist Securities
12:30 – 1:15 p.m. Vendor Speed Dating
An opportunity to meet with CFO Conference exhibitors to learn more about their solutions AND win prizes! Pick a table to kick off the first 6-minute round and hear an overview of that vendor's solutions. At the sound of the buzzer, switch tables and go to the next vendor of your choosing. In between each round, gift card prizes will be drawn offering for lots of opportunities to be a winner! Bring your business cards – must be present to win!
1:15 – 1:20 p.m. Stretch Break
1:20 – 2:20 p.m. Who Regrets the Great Resignation | Tim O'Rourke, Pearl Meyer
The Great Resignation (or 'Resig-nausium')" is here and growing, and a growing number of people are unhappy about it. O'Rourke will explore the reasons, the impacts, the projections of the future, and some cures.
2:20 – 2:35 p.m. Networking Break
SPONSORED BY BHG Financial
2:35 – 3:35 p.m. The Future of ESG Reporting for Banks: Regulatory and Real World Considerations| Shelli Willis & Adrianna Scheer Cook, Troutman Pepper
In this session, Shelli Willis and Adrianna ScheerCook will discuss current developments and trends in ESG reporting and describe current and potential ESG regulatory requirements with a focus on the extent to which such requirements apply, or would apply, to VBA constituent banks. They will also share practical considerations for preparing for enhanced ESG reporting, particularly with respect to climate reporting, and ways to fold these requirements into existing operations. In addition to updates on climate reporting, Shelli and Adrianna will also briefly discuss updates with respect to cyber and DE&I requirements.
3:35 – 3:45 p.m. Networking Break
3:45 – 4:10 p.m. Industry Update | Matt Bruning, Virginia Bankers Association
4:10 – 5:15 p.m. Regulator Panel
Moderator: Matt Bruning, Virginia Bankers Association
Panelists:
Bureau of Financial Institutions: Daniel Tucker
FDIC: Deona Payne
Federal Reserve Bank: Jason Schemmel
OCC: Amanda Edwards
5:15 – 6:45 p.m. Cocktail Reception
SPONSORED BY Brown, Edwards & Company
Wednesday, August 24, 2022
8:00 a.m. Continental Breakfast
8:30 – 8:45 a.m. Announcements | Sponsor Recognition
8:45 – 9:45 a.m. Banking Cannabis in 2022 | Heather Eastep, Hunton Andrews Kurth
This presentation will cover the current landscape of federal and state law for banks that have – or are contemplating – banking cannabis and/or hemp customers. We will provide an overview of the state of play regarding the legalization of cannabis in Virginia, and what that still means in light of existing federal law and bank regulator oversight. We will also provide an overview of regulations issued by the USDA and the current federal landscape for hemp, including FDA guidance. The presentation will also address risk management when banking cannabis and/or hemp customers, as well as how to implement appropriate policies and procedures even if your bank has decided not to bank cannabis and/or hemp customers.
Major Topics:
Views of state and federal law enforcement and regulators
Systems and procedures needed to service the cannabis and hemp industries
How regulators have been supervising banks that service a cannabis or hemp business
Cannabis and hemp banking in the Biden administration
9:45 – 10:00 a.m. Networking Break
10:00 – 11:00 a.m. Engineering Success by Engineering a New Mindset | Nikki Dixon-Foley, FutureSYNC International
SPONSORED BY VCDC
The world of how we work is in a constant state of change and uncertainty. How we manage change comes down to our chosen state of mind. This interactive workshop will prepare you with new tools and practices to manage yourself while leading others and your organizations through change. Discover how embracing a new state of mind that focuses on solutions, collaboration, creativity, and communication will help drive yourself and others to successful results. During this session, participants will:
Discover how to create new patterns of thinking during challenging times
Uncover the importance of collaborative efforts to solve unique organizational issues
Learn how to unify teams with intentional communication practices
11:00 – 11:15 Networking Break
11:15 a.m. – 12:15 p.m. CFO Roundtable Session
12:15 p.m. Conference Adjourns
Session Materials
Tuesday, August 23, 2022
Economic Overview and Market Outlook | Craig Dismuke, Stifel
Refining Your Fintech Strategy Lori Charlebois & Stacia Schacter | Crowe
Common Mistakes – Avoid Pitfalls in your Balance Sheet Strategy | Scott Hildenbrand, Piper Sandler
Human Capital & Labor Hot Topics | Tim O'Rourke, Pearl Meyer
The Future of ESG Reporting for Banks: Regulatory and Real World Considerations| Shelli Willis & Adrianna Scheer Cook, Troutman Pepper
Industry Update | Matt Bruning, Virginia Bankers Association
Wednesday, August 24, 2022
Banking Cannabis in 2022 | Heather Eastep, Hunton Andrews Kurth
Engineering Success by Engineering a New Mindset | Nikki Dixon-Foley, FutureSync
Speaker Bios
Matt Bruning | Virginia Bankers Association
Matt joined the Virginia Bankers Association in December 2010 and currently serves as Executive Vice President for Government & Member Relations. In that role, he represents the Virginia banking industry at the Virginia state and federal levels, oversees the VBA BankPAC and coordinates grassroots advocacy. He also coordinates VBA's member relations efforts, including bank outreach and engagement as well as the endorsed provider program. Prior to joining the VBA, Matt served as Legislative Liaison in the Policy Office of Virginia Governor Robert F. McDonnell. He also worked as the Policy Director for Virginia House of Delegates Speaker William J. Howell. He serves on the Lewis Ginter Botanical Gardens Board of Directors where is a member of the Executive Committee and Chair of the Horticulture, Education and Engagement Committee. He is active at Trinity Lutheran Church in Henrico, including previously serving on the Church Council. Matt received his Bachelor of Arts degree in Leadership Studies and Political Science from the University of Richmond in 2003. He is a graduate of the VBA's Executive Leadership Institute and the VBA School of Bank Management at the University of Virginia. He lives in Glen Allen, Virginia with his wife Jennifer and daughters Charlotte and Caroline.
Lori Charlebois | Crowe
Lori has over 30 years of public accounting experience, specializing in audits of financial institutions, mortgage banking, and broker dealers with emphasis in internal controls of all industries. A majority of Lori's public accounting career has been in the financial institution industry, serving banks from $5 million to $60 billion in assets, including SEC and non-SEC banks. However, her main focus is on community banks and servicing their regulatory, reporting, credit and capital needs as they grow organically or through acquisitions. Lori has significant experience with internal audit (SOx 404 and FDICIA), risk, SEC reporting, audit and assurance services, de novo financial institutions and mergers and acquisitions. Lori is responsible for managing full scope and co-sourced internal audit and Sarbanes-Oxley Section 404 engagements. Her clients have ranged in size from de-novo to multi-billion dollar financial institutions. Lori is primarily responsible for annual engagement planning, client communications, and overall technical and quality assurance for engagements. She works closely with the engagement team on final client deliverables, as well as Audit Committee communications and deliverables.
Craig Dismuke | Stifel
Craig Dismuke is a Managing Director and Market Strategist for Stifel. He speaks often at industry conferences on economic developments, expectations for interest rates, and relevant fixed income strategies. He has been a guest on CNBC, Fox Business, and Bloomberg TV as well as being quoted often in the financial news. Prior to joining Stifel, Craig was Chief Economist for Vining Sparks and a Managing Director in Institutional Fixed Income at Bear Stearns and Company.
Nikki Dixon-Foley | FutureSYNC International
Nikki holds an M.S. in Organizational Leadership and has a powerful track record of building culture with intent. As a real- world "Culture Curator", she was an integral part of a team distinguished by their thought-leadership and their commitment to defying conventional wisdom. Nikki and her team operated with an "impact over activity" strategy and the awards and accolades began to follow. Recognition such as:
"The Best Place to Work in Montana"
Award A 4-time Winner of The "Best for the World: Environment" within the B-Corp Organizations
FORBES 2016 "Top 40 Companies to Watch"
Nikki is admired for her keen operational mind-set when it comes to forward thinking organizational philosophies such as open-book management and "The Game of Business". She is trained and certified neuroscience leadership coach and masterfully weaves the understanding of neuroscience principles into leadership execution. She is an author and creator of team and leadership excellence programs. Nikki lives in Bozeman, MT where she enjoys the blessings of family, friends, and the beauty of the Gallatin Valley.
Heather Eastep | Hunton Andrews Kurth
Heather's practice focuses on corporate and regulatory representation of small to large regional and national financial institution franchises. She has counseled institutions on M&A transactions, as well as provided representation on securities offerings, capital planning, and corporate restructuring. She also advises financial institutions and financial service providers on emerging regulatory and compliance issues, mostly recently related to high-risk customers and Fintech opportunities.
Amanda Edwards | OCC
Amanda Edwards is the Assistant Deputy Comptroller of the Roanoke field office and has been with the OCC since 2005. Amanda is known for her extensive problem bank experience during the commercial real estate crisis and served as the Problem Bank Specialist for the OCC's Northeastern District prior to assuming her current role. She is an active participant in many agency initiatives both at the district and national level and assumes an active role in recruiting and training the next generation of examiners. She is a graduate of Winthrop University and a Certified Fraud Examiner. She resides in Roanoke with her husband and daughter.
Scott Hildenbrand | Piper Sandler & Co.
Scott Hildenbrand serves as chief balance sheet strategist and head of the financial strategies group at Piper Sandler. Previously, Hildenbrand was a principal and chief balance sheet strategist of Sandler O'Neill + Partners, L.P. He headed the balance sheet analysis and strategy group, working with financial institutions on balance sheet strategy development, which includes interest rate risk management, investment portfolio strategy, retail and wholesale funding management, capital planning, budgeting, and stress testing. Hildenbrand also worked closely with the firm's investment banking group to identify and develop strategic opportunities for clients involved in mergers and acquisitions. Hildenbrand previously worked in Sandler O'Neill's interest rate products group, focusing on developing and implementing structured wholesale funding strategies for financial institutions. He spent his first four years at the firm in the asset/liability management group. Prior to joining Sandler O'Neill in 2004, Hildenbrand worked as a financial analyst in asset/liability management at Tower Federal Credit Union in Maryland. In 2021 Hildenbrand was elected to the Financial Managers Society board of directors. Additionally, he serves as treasurer on the board of directors for Liam's Room, a non-profit organization that focuses on pediatric palliative care, a specialized approach to medical care for children with serious illnesses. Hildenbrand holds a Master of Business Administration degree in finance from Loyola College in Maryland and a bachelor's degree with a concentration in accounting and finance from Gettysburg College. He is a frequent speaker at industry conferences and seminars.
Tim O'Rourke | Pearl Meyer
J. Timothy "Tim" O'Rourke is a Managing Director at Pearl Meyer. He has experience consulting to a broad cross-section of industry and not-for-profit organizations, from large and well-established companies to start-ups. In addition to executive and staff compensation strategy and planning, he conducts management organization studies and executive searches, and helps clients with broader strategic planning, crisis, and turnaround efforts. His team has been active in developing compensation surveys for banking and credit union trade associations, as well as medical boards. Prior to his firm joining Pearl Meyer in 2019, Tim had acquired Matthews, Young & Associates, Inc. in 1996, after having held roles of increasing responsibility at the almost 50-year-old firm. Before management and compensation consulting, he had a 14-year banking career at CCB Financial Corporation, where he held management roles in a broad range of disciplines including systems/programming, operations research, human resources, and marketing. Tim holds a BA from the University of North Carolina Chapel Hill. He has completed the North Carolina Bankers Association's Advanced Management Program and has received the American Compensation Association's Certified Compensation Professional (CCP) designation. He has published numerous articles on the topic of compensation and executive recruiting and is a frequent speaker at business forums.
Deona Payne | FDIC
Deona Payne is an Assistant Regional Director with the Federal Deposit Insurance Corporation (FDIC) in Atlanta, Georgia. Ms. Payne currently oversees the Raleigh Territory, which includes West Virginia, Virginia, and the Eastern half of North Carolina. She began her FDIC career in 1990, and served as an examiner, supervisory examiner, field supervisor, and case manager in various locations throughout the FDIC's seven state Atlanta Region. She is a graduate of Minot State University, Minot, North Dakota, and holds an Anti-Money Laundering Certified Associate certificate from Florida International University and the Florida International Bankers Association, Miami, Florida.
Adrianna ScheerCook | Troutman Pepper Hamilton Sanders LLP
Adrianna is an associate in Troutman Pepper Hamilton Sanders' Corporate practice, where she focuses on advising financial institutions on a variety of regulatory, corporate governance and compliance matters, including environmental, social and governance ("ESG") issues. She also represents financial institutions in connection with securities offerings, securities regulation and mergers and acquisitions.
Jason Schemmel | Federal Reserve Bank of Richmond
Stacia Schacter | Crowe
Stacia Schacter is a senior manager in Crowe's financial services Consulting practice with a focus on internal audit. Stacia has over 9 years of experience providing risk-based operational consulting services and leading engagements to financial service organizations. Stacia is primarily responsible for end-to-end project management, including planning and managing internal audits, assessing the design and operating effectiveness of internal controls and reporting key findings and recommendations to key stakeholders including management, the Audit Committee, and those charged with governance. Stacia's primary areas of expertise is financial institution internal audit and risk management. Stacia has industry expertise in loan loss allowance evaluation, asset and liability management (ALM) and interest rate risk (IRR), Enterprise Risk Management (ERM), loan quality, grade, and performance review, Sarbanes-Oxley/FDICIA and the COSO internal control assessment, and foreign-owned banking including trade finance. Her responsibilities include performing risk assessments, identifying risks, controls, gaps, creating remediation plans, testing design and/or effectiveness of controls, performing inquiries and walkthroughs, learning client's processes, and managing engagement teams.
Daniel Tucker | Bureau of Financial Institutions
Daniel is an Assistant Deputy Commissioner for the Virginia Bureau of Financial Institutions. In this position, he directs the safety and soundness examinations of 71 financial institutions. He joined the Commission in 2004, serving as a field examiner and as a central point of contact of a regional banking organization. He graduated from Roanoke College, the Virginia Bankers School of Bank Management, and the Graduate School of Banking at Colorado University.
Shelli Willis | Troutman Pepper Hamilton Sanders LLP
Annette Michelle (Shelli) Willis is a partner at Troutman Pepper Hamilton Sanders LLP. She advises executive management teams, boards of directors, and business leaders. Shelli's clients include national and major regional financial institutions, such as banks, life insurance companies, non-bank lenders, and both publicly traded and private companies, as well as commercial real estate developers, investors, and joint venture partners. She regularly handles a variety of real estate investment and financing matters ranging throughout the life cycle of a real estate investment. She is experienced in the integration of environmental social and governance (ESG) objectives and initiatives diversity, equity and inclusion (DE&I) initiatives; and human rights, into corporate structure, missions, business planning and public disclosures, with a particular focus on the built environment and the real estate industry. Prior to rejoining Troutman Pepper, Shelli served for more than six years as a deputy general counsel and assistant corporate secretary for SunTrust (now Truist). Shelli currently serves on the Urban Land Institute – Atlanta District's Advisory Board. She also serves on the boards of Ser Familia, the North Carolina Coastal Federation, and the Trust for Public Land's Georgia Advisory Council. She is a Fellow of the American College of Real Estate Attorneys and Past Chair and Advisory Board member of the Real Property Law Section of the State Bar of Georgia. Shelli received her A.B. from Duke University and her J.D. from Emory University.
Attendee Roster
Click here for the latest attendee roster.
Hotel Information
Omni Richmond Hotel
100 South 12th Street
Richmond, VA 23219
Parking
Parking (Staying at the Omni): If you are staying at the Omni, one valet parking space is included in your guestroom rate. Each additional spot for overnight guests will be charged the discounted rate of $15/night.
Parking (Not Staying at the Omni): If you are not staying at the Omni, valet parking is available for $30/day or self-parking is available in the James Center at a rate of $5per hour, with max of $25/day (no in and out privileges).
Please note: Nearby decks offer "hotel" parking but are not secured or monitored by the hotel. Hotel will not be responsible for any damage or claims resulting from parking in these unauthorized locations.
Thank You to our Sponsors



ACBB
www.acbb.com
Each day, their team delivers on that promise by providing sophisticated correspondent banking, lending, investment and treasury management services, delivered with personal support to help financial institutions boost their performance and serve their communities. Founded in 1983, ACBB is governed by community financial institutions. They exist to serve them by advocating for our industry, providing services to drive efficiency and profitability, and extending institutions' internal resources with those of a trusted partner.

BHG Financial
Jim Crawford, EVP, Institutional Sales/BHG Board Member
Email | (315) 415-9511
www.bhgfinancial.com
Since 2001, BHG Financial has originated more than $12 billion in loan solutions to top-quality borrowers, which community banks can purchase via the BHG Loan Hub. To date, over 1,450 bank partners have trusted in this program as a proven source of interest income and diversification for their bank.


Brown, Edwards & Company, L.L.P.
Alan Landes, CPA, Partner
Email | (540) 434.6736
www.becpas.com
Brown Edwards' financial institution professional services help management improve procedures, manage risk exposure, and enhance earnings. As a top 100 firm with over 40 years of banking experience, their team will design a specific program for your organization's needs while providing best practices and cost-effective outsourced services. They provide a full range of services including internal audits, compliance and regulatory audits, SOX/FDICIA assessments, information technology audits, loan reviews, financial statement audits, and model validations.

Chatham Financial
Bob Newman, Managing Director
Email | (610) 925-3137
www.chathamfinancial.com
Chatham Financial is a trusted partner to over 230 financial institutions providing independent expert advisory and proven technology platforms for commercial loan and balance sheet hedging, hedge accounting, and regulatory advisory.


Community Bankers' Bank
Jo Ellen McKinley, EVP, Regional Manager & Investment Officer
Email | (804) 239-0452
www.cbbonline.com
Community Bankers' Bank is owned and directed by independent community banks in the Fifth Federal Reserve District and contiguous states. It gives community banks unique and outstanding value by the economies of scale it creates as a bank partner, never a competitor. It provides the products and services that banks need to operate and excel. Competitive pricing and superior service make it a vital resource for community banks.

Compliance Alliance
Membership Development Team
Bankers Alliance
Email | (888) 353-3933
www.compliancealliance.com
An expertly-staffed hotline, federal regulatory tools, policies and procedures, and unlimited reviews for small-to-medium community banks across the U.S. — the only all-inclusive banking compliance advisory. C/A's nearly 1700 products and tools support 48 separate bank compliance areas –an unlimited-access Bank Compliance Library – conforms to the most recently published federal banking rules and regulations. Whether you are building institutional exam-readiness or a bank compliance program, C/A has all the resources, access, and availability for one membership subscription. Co-owned by the Virginia Bankers Association and 28 other state bankers associations across the country. To learn more about C/A's new Virtual Compliance Officer service, call (833) 683-0701.
Compliance Alliance is a VBA Endorsed Provider

Crowe LLP
Jason Stockton, CPA, Partner
Email | (202) 552-8010
www.crowe.com
Crowe LLP is a public accounting, consulting, and technology firm that combines deep industry and specialized expertise with innovation. By listening to their clients, they learn about their businesses and the challenges they face. Their dedicated teams strive to deliver exceptional client service while upholding their core values and strong professional standards. They invest in tomorrow because they know smart decisions build lasting value for their clients, people, and profession. Crowe LLP's services include Audit, Tax, Advisory, Risk and Performance Consulting.


Elliott Davis
Josh White, Shareholder
Email | (919) 783-7073
www.elliottdavis.com
Elliott Davis is a business solutions firm providing services to over 350 financial institutions across the United States, including 250 regional and community banks. Their team of over 100 professionals dedicated to the banking industry serves banks with audit, tax, advisory, and consulting services. These consulting and advisory services include internal audit, compliance reviews and monitoring, BSA/AML, information technology/cyber security, SOX/FDICIA assistance, credit services, data analytics, model validations, due diligence, process improvement assessments and plans, organizational consulting, and SOC reporting, among others.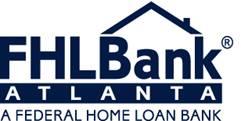 FHLBank Atlanta
Dan Brenton, Senior Relationship Manager
Email | (404) 888-8547
www.fhlbatl.com
FHLBank Atlanta offers competitively-priced financing, community development grants, and other banking services to help member financial institutions make affordable home mortgages and provide economic development credit to neighborhoods and communities. The Bank's members—its shareholders and customers—are commercial banks, credit unions, savings institutions, community development financial institutions, and insurance companies located in Alabama, Florida, Georgia, Maryland, North Carolina, South Carolina, Virginia, and the District of Columbia. FHLBank Atlanta is one of 11 district banks in the Federal Home Loan Bank System. Since 1990, the FHLBanks have awarded approximately $7 billion in Affordable Housing Program funds, assisting more than 990,000 households.


IntraFi Network
Patrick Kealey, Regional Director-Mid-Atlantic
Email | (866) 776-6426 ex 3468
www.intrafi.com
Chosen by thousands of banks since its founding two decades ago, IntraFi manages the nation's largest bank deposit network. Its solutions connect financial institutions of all sizes and liquidity positions to attract and retain valuable customer relationships, manage liquidity and generate fee income, optimize funding, and reduce collateralization. Work with the market leader to grow profitability and increase franchise value.
IntraFi is a VBA Endorsed Provider


KlariVis
Kimberly B. Snyder, CPA, CEO & Founder
Email | (540) 685-2559
www.klarivis.com
KlariVis® is a unique and proprietary cloud-based data analytics solution that integrates with core and ancillary systems to transform banks' data into easy-to-use interactive dashboards. KlariVis provides insight into key performance metrics such as deposit account growth, fee income, loan growth and trends, customer engagement levels, credit quality trends, financial results and more. KlariVis delivers this data seamlessly allowing banks to quickly digest the information and focus attention on strategic decision making that will increase customer engagement and drive revenue.
KlariVis is a VBA Endorsed Provider


Paymerang
Saman Aghaebrahim I Account Executive, Partnerships
Email | (804) 405-9309
www.paymerang.com
Paymerang provides a streamlined invoice and payment automation platform that brings Accounts Payable (AP) departments into the modern age. Paymerang's platform saves AP departments thousands of hours annually, enhances visibility, increases accuracy, improves efficiency, and earns rebates while reducing paper, fraud risks, and operating costs.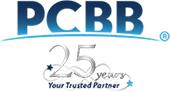 PCBB
Dennis Falk, SVP, MidAtlantic Regional Manager
Email | (804) 356-2048
www.pcbb.com
Founded in 1997, PCBB was created with the sole purpose of helping community financial institutions become stronger. Their mission is to provide fellow bankers with high-quality, competitively-priced solutions and personalized service. PCBB provides a comprehensive set of products and services including correspondent and international services, lending services, hedging solutions, risk management advisory services (such as credit stress testing, loan pricing and member profitability). Their services are designed to help you compete more effectively, but they never compete against you for your own members.


Piper Sandler
Scott Hildenbrand, Chief Balance Sheet Strategist
Email | (212) 466-7865
Avi J. Barak, Managing Director
Email | (212) 466-7908
Scott Clark, Principal, Investment Banking
Email | (212) 466-7965
Frank Blanco, Managing Director
Email | (212) 466-7881
Bill Boyan, Managing Director
Email | (212) 466-7720
John Burke, Associate Director
Email | (212)466-7823
www.pipersandler.com
Piper Sandler Companies (NYSE: PIPR) is a leading investment bank driven to help clients Realize the Power of Partnership®. In the financial services space, Piper Sandler Companies (formerly Sandler O'Neill + Partners, L.P.) is a full-service investment banking firm dedicated to providing comprehensive, innovative advisory and transaction execution services. The firm specializes in strategic business planning, mergers and acquisitions, capital markets, mutual to stock conversions, investment portfolio and interest rate risk management, fixed income securities transactions, and mortgage finance restructurings. Piper Sandler Companies is also a market maker in hundreds of financial stocks and publishes equity research focused on selected banks and thrifts, insurance companies, investment banks, asset managers, specialty finance companies, e-finance companies, real estate investment trusts, and financial technology companies.


PNC Capital Markets, LLC
Richard Ferry, SVP/Managing Director, Financial Institutions Group
Email | (412) 672-9256
www.linkedin.com/in/richard-ferry21
www.pnc.com
As one of the nation's largest diversified financial services organizations, PNC delivers a comprehensive range of Capital Markets, Advisory and Banking solutions to help your financial institution solve today's challenges and pursue tomorrow's opportunities. PNC's Financial Institutions Group understands today's banking environment and will deliver the right financial resources tailored to your unique needs.


Reich & Tang
Ward Rice, Managing Director, Banking and Trust Services
Email | (212) 830-5307 (O); (404) 433-7886 (C)
www.reichandtang.com
Reich & Tang Deposit Networks, LLC ("R&T") and Total Financial Solutions, LLC (d/b/a Total Bank Solutions) ("TBS") successfully completed their planned business combination in 2022. The combined firm will provide banks, wealth managers and trust institutions with a larger selection of products and services, designed to meet their unique cash sweep, deposit funding and securities-based lending needs. R&T has been providing deposit and liquidity services to the banking and financial services industry in the U.S. since 1974, and TBS has been providing financial technology services to banks and wealth management institutions since 2004.


S&P Global Market Intelligence
HD Jacobs, Director of Depository Sales, Strategy & Partnerships
Email | (434) 951-7710
www.spglobal.com
At S&P Global Market Intelligence, they know that not all information is important—some of it's vital. They integrate financial and industry data, research and news into tools that help banks track performance, identify investment ideas, understand competitive and industry dynamics, perform valuation and assess credit risk.


SouthState Bank Correspondent Division
Charlie Winborne, First Vice President
Email | (704) 607-4737
southstatecorrespondent.com
SouthState Bank, NA is a southeastern retail bank with over $46 Billion in assets, based in Winter Haven, Florida. Its Correspondent Division was created in 2008 and is based in Atlanta with over eighty-five professionals across the country dedicated to correspondent services. The Team manages over 1000 relationships in 45 states, and as their customers and their communities expand and grow, SouthState is committed to delivering innovative products and services. In addition to Atlanta, Correspondent offices are located in Birmingham, AL; San Francisco, CA; Memphis, TN and Winston-Salem, NC. Additional Business Development offices are located in Dallas, TX; Charlotte, NC; Chicago, IL; and New York, NY. To find out more about the SSB Correspondent Division, loan hedging, international services and their fixed income offerings please contact Charlie Winborne in Charlotte.


Stifel
McNeill Wells, Managing Director, Fixed Income Capital Markets​
Email | (877) 786-0955
www.stifel.com
Stifel works with banks in Virginia and across the United States to help grow their businesses and better serve their customers. Anchored by an experienced team of financial strategists, traders and sales representatives, Stifel provides a suite of industry-focused services related to institutional investing, loan trading, asset liability management, capital raising, derivatives strategy and more.


Strategic Resource Management, Inc. (SRM)
Dana Davis, Senior Vice President
Email | (704) 906-0440
www.srmcorp.com
SRM has unlocked $5+ billion of value for our clients in areas such as payments, digital transformation, core processing, artificial intelligence, and operational efficiency. SRM (Strategic Resource Management) has helped 1,000+ financial institutions add more than $5 billion of value to their bottom line in areas such as payments, digital transformation, core processing, artificial intelligence, digital assets, and overall operating efficiency. SRM – now in its 30th year in business – has lowered costs, created revenue opportunities, increased productivity, and provided a competitive edge for clients in an environment of constant and accelerating change. Visit www.srmcorp.com for more information and follow us on LinkedIn and Twitter for timely and relevant insights.


Syntellis
Peter Belanger, Regional Sales Executive
Email | (508) 736-5721
www.syntellis.com/banking
Syntellis Performance Solutions provides innovative enterprise performance management software, data, and analytics solutions for financial institutions. Their powerful budgeting and planning, profitability analysis, incentive compensation management, and reporting and analytics solutions help institutions elevate financial performance and transform vision into reality.


TBL Networks
Gary Woods, Account Executive
Email | (804) 822-3652
www.theblinkylight.com
TBL Networks provides advanced technology solutions with a focus on collaboration, enterprise networking, cyber security, data center, disaster recovery, and data insights – all available as subscription services. Located in Richmond, TBL Networks understands the Virginia banking community, their needs, how business evolves, and the audit process.
TBL Network is a VBA Endorsed Provider.


Truist Securities
Tyson Peterson, CFA, Fixed Income Sales
Email | (901) 289-4328
www.truistsecurities.com/investment-banking
Truist Securities brings together the best of heritage brands SunTrust Robinson Humphrey and BB&T Capital Markets to bring you an even-better, full-service corporate and investment banking experience. With a rich history extending back more than 125 years, Truist Securities offers a robust capital markets and investment banking platform that includes a comprehensive array of strategic advisory, mergers and acquisition and capital markets capabilities for corporate and institutional clients, including sales, trading and research services in both fixed income and equity. The firm also provides corporate finance, asset finance, risk management, liquidity and treasury management solutions to meet clients' full spectrum of financial needs.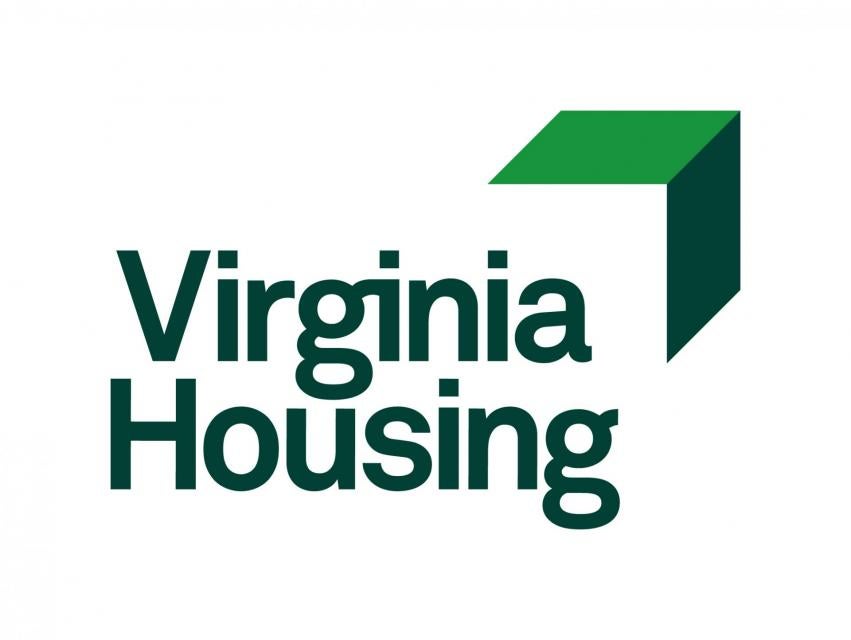 Virginia Housing
Toni Ostrowski, Managing Director of Homeownership
Email | (804) 343-5982
www.virginiahousing.com
By investing in the power of home, Virginia Housing transforms where and how thousands of Virginians live and thrive, strengthening communities and the economy. Virginia Housing is celebrating its 50th year of working in partnership with the public and private sectors to help Virginians attain quality, affordable housing. While receiving no state taxpayer dollars, Virginia Housing raises money in capital markets to provide mortgages to first-time homebuyers, invest in developments and innovations in affordable housing, and make homes for people with disabilities and older Virginians more livable. Virginia Housing is committed to diversity, equity and inclusion among its associates, customers and affordable housing partners.


VCDC
Bernard Rogers, Director of Equity Funds
Email | (804) 297-3005
www.vibrantcommunities.us
As the only Virginia-based tax credit equity fund, their impact-making investments have had exceptional performance, with a history of every managed tax credit fund exceeding the targeted after tax rate of return. They have invested more than $800 million to help finance more than 10,000 affordable housing units in over 245 different communities in Virginia and its adjoining states. Talk with VCDC about how you can invest in vibrant communities, together!
VCDC is a VBA Endorsed Provider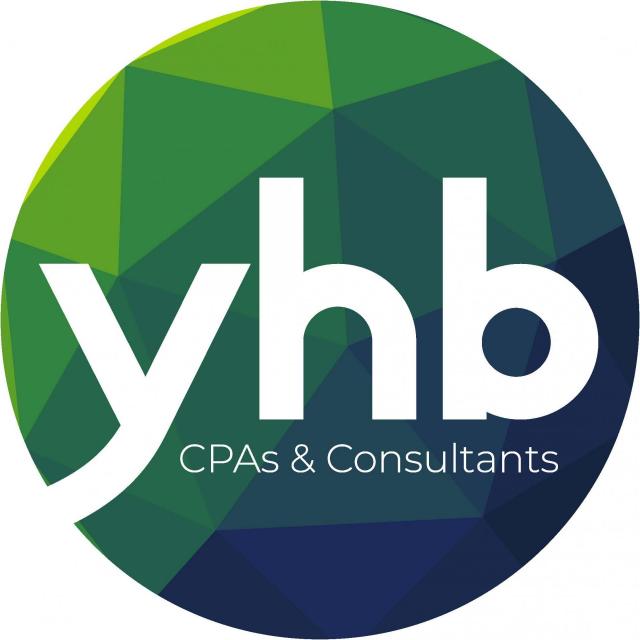 YHB CPAs & Consultants
(540) 662-3417
www.yhbcpa.com
Justin Crowder, Principal
Tom Milburn, Principal
Jesse Meadows, Principal
Drew Throckmorton, Principal
Brandon Driver, Principal
David Henning, Principal
Bryan Newlin, Principal
Luke Gore, Principal
The YHB Financial Institutions Team takes a holistic approach to assisting community banks with growing, managing, and protecting their hard work. With over 300 professionals across 11 locations, they partner with many of the region's most trailblazing leaders and banks. They are passionate about making sure your bank has the tools and support it needs to thrive.