Best Week of the Year
Insights - August 2021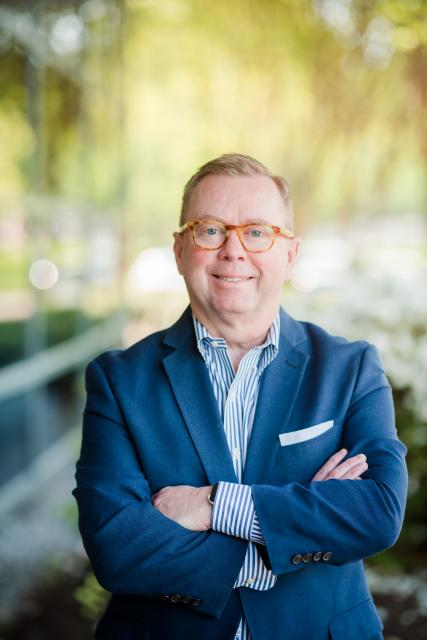 There is something very special about a shared experience that so many people describe as one of the best weeks of their year. In the case of the Virginia Bankers School of Bank Management, we have students, faculty and VBA staff identify the summer resident session as a highlight of their year, which says a lot about what a wonderful program it is, in every respect.
Last year, we made the tough and right decision to convert the resident session to a fully virtual experience and we exceeded everyone's expectations in the process, including our own! This year, we started with several scenarios, fervently hoping we would be able to hold the session in person. In another first for our Bank School, we were in person in Charlottesville, yet not at the Darden Graduate School of Business, our usual location. Throughout the week, two classes met at the Omni and one at the Brick Cellar at the Dairy Market, a very cool location. While the classroom setup in both locations wasn't as ideal as the state-of-the-art classrooms at Darden, the fact that we were all together far outweighed anything else.
The Delta Variant surge started just days before our resident session, and our nearly 200 students from banks all over Virginia, faculty, fellows and VBA staff all rolled with the punches. We celebrated at our Friday graduation with the Class of 2021, with colleagues and loved ones attending in person as well as virtually through livestreaming of the event.
The need to be agile and nimble as we planned for the resident session, adjusted to changes during the week and asked everyone to follow CDC guidance – during our first in-person training event in nearly 18 months – was certainly a sign of the times. As we greet attendees at upcoming in-person events, we will all need to bring a spirit of adaptability, flexibility and mutual support as we value and enjoy being together again.
When I was a Bank School student myself (proud member of the Class of 1990), I so looked forward to the resident session as one of the best weeks of the year. All these years later, and even after all the differences this year held from a more typical year, this theme of "Best Week of the Year" rang loudly and clearly. Virginia Banking is fortunate indeed to have so many people contribute their time and talents to make the Bank School experience both a first-rate education in banking and also a very special experience for all who participate.