VBA Bank Day Scholarship Program
Sponsored by the VBA Education Foundation & the VBA Emerging Bank Leaders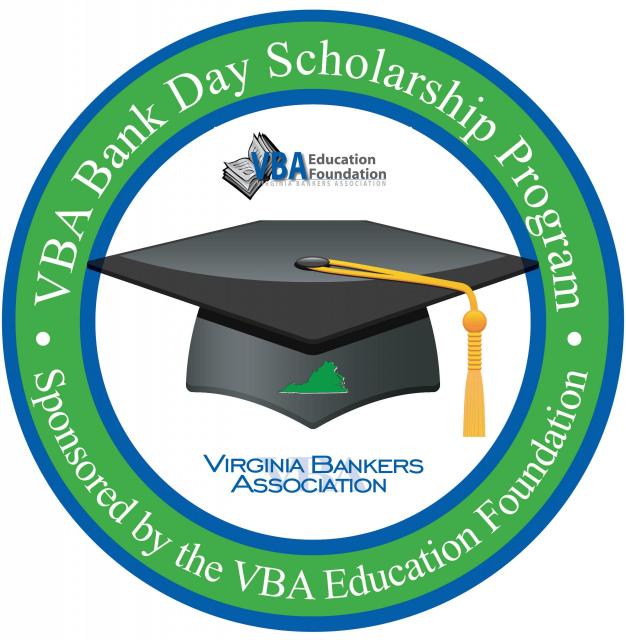 What is Bank Day?
The third Tuesday in March was declared Bank Day in Virginia by the Virginia General Assembly in 1991. On this day, Virginia high school seniors learn about banking, financial services, career opportunities in the industry and the vital role banks play in their communities.
From their experience, the students are required to write an essay, and thirteen scholarships (six honorable mention, six regional, and one statewide) will be awarded on the basis of the essays.
"My interactions with the bank are but one thread woven into the vast network of bank functions. Not merely a facility for lending and borrowing, banks are a hub for community growth. With small-business-friendly policies and generous lending programs, banks provide the stepping-stones for anyone to build their own financial success." - Emily Carder, 2020 Statewide Winner
2023 Program Details
More details about the 2023 program will be available later this year.
Student Participation Criteria
Currently enrolled as a high school senior in a Virginia high school
Cumulative GPA of 3.0 or higher
Resident of Virginia
Teacher/guidance counselor contact information provided by student
Scholarship Amounts: $26,000 to be awarded in 2022!
$26,000 total will be awarded in 2022!
$1,000 Each for six honorable mention scholarships
$2,500 Each for six regional winners
$5,000 Statewide winner ($7,500 total since all candidates will also be regional winners)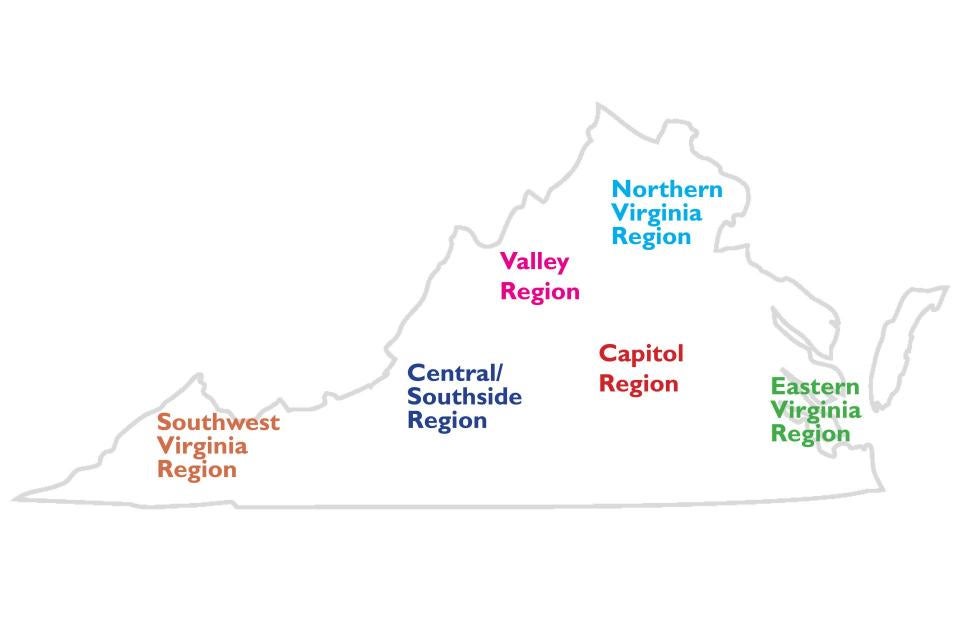 Congratulations to the 2022 Winners!
Each of the six regional winners will receive a $2,500 college scholarship. These students were entered into the statewide contest for a chance to win an additional $5,000 scholarship as the overall winner. There were also six honorable mention winners who will each receive a $1,000 college scholarship.
Congratulations to the following students and bank hosts:
Statewide & Capitol Region Winner: Ronit Jain, Maggie L. Walker Governor's School, Hosted by Village Bank
Capitol Honorable Mention Winner: Ashley Falat, Deep Run High School, Hosted by Village Bank
Central/Southside Region Winner: Olivia Turner, Lord Botetourt High School, Hosted by Bank of Botetourt
Central/Southside Honorable Mention Winner: Pranav Shah, Tunstall High School, Hosted by American National Bank & Trust Co.
Eastern Virginia Region Winner: Natalie Parra, Kecoughtan High School, Hosted by Old Point National Bank
Eastern Virginia Honorable Mention Winner: Mary Wells, Warwick High School, Hosted by Old Point National Bank
Northern Virginia Region Winner: Kara Trullender, Woodbridge Senior High School, Hosted by Burke & Herbert Bank
Northern Virginia Honorable Mention Winner: Daniel Ocansey, W.T. Woodson High School, Hosted by Burke & Herbert Bank
Southwest Virginia Region Winner: Joe Tyson, Graham High School, Hosted by New Peoples Bank
Southwest Virginia Honorable Mention Winner: Abigail Street, Patrick Henry High School, Hosted by First Bank & Trust Co.
Valley Region Winner: Daniel Halterman, Mountain View High School, Hosted by F&M Bank
Valley Honorable Mention Winner: Elijah Trumbo, Buffalo Gap High School, Hosted by F&M Bank