VBA Bank Day Scholarship Program
Sponsored by the VBA Education Foundation & the VBA Emerging Bank Leaders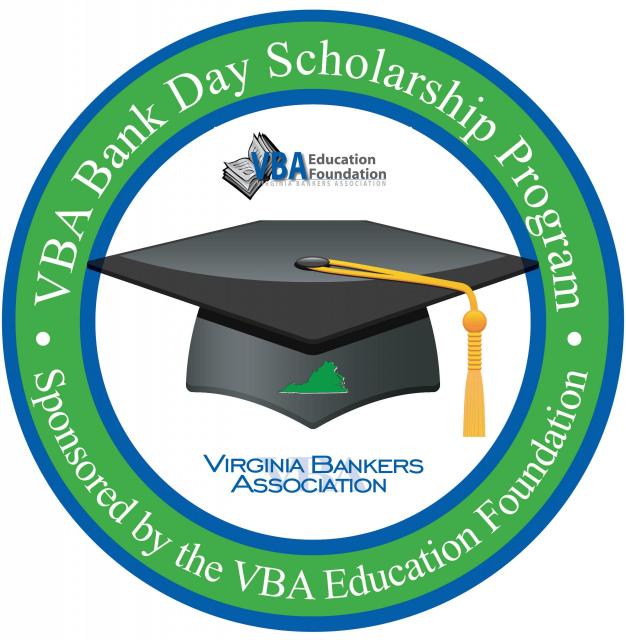 What is Bank Day?
The third Tuesday in March was declared Bank Day in Virginia by the Virginia General Assembly in 1991. On this day, Virginia high school seniors learn about banking, financial services, career opportunities in the industry and the vital role banks play in their communities.
From their experience, the students are required to write an essay, and thirteen scholarships (six honorable mention, six regional, and one statewide) will be awarded on the basis of the essays.
2024 Program Details
The 2024 Bank Day Scholarship Program will be held in a hybrid format, with in-person or virtual experiences provided by your bank supplemented by content provided by the VBA! The VBA will also provide recommendations for how to host your students on your Bank Day, no matter what format you choose.
In addition to what the students learn during Bank Day gatherings hosted by your bank, participating students will have access to a VBA-created Bank Day resource page during the month of March 2024. The VBA-created resource page will house relevant information that will help students complete their essays for a chance to win college scholarships.
Student Participation Criteria
Currently enrolled as a high school senior in a Virginia high school
Cumulative GPA of 3.0 or higher
Resident of Virginia
Teacher/guidance counselor contact information provided by the student
Complete the Bank Interest Form Today!
After completion of this form, the VBA will send you information on how best to contact teachers and how to promote your participation in this program to the media beginning in January 2024. The VBA will keep you updated on Bank Day information and students' registrations.
Learn More About the Program During an Information Call on December 14 at 9:00 a.m.
Interested banks can learn more about plans for the 2024 program during an informational meeting on December 14 at 9:00 a.m. via Zoom. Registration is required for the meeting – you can register for the meeting here.
Scholarship Amounts: $26,000 to be awarded in 2024!
$26,000 total will be awarded in 2024!
$1,000 Each for six honorable mention scholarships
$2,500 Each for six regional winners
$5,000 Statewide winner ($7,500 total since all candidates will also be regional winners)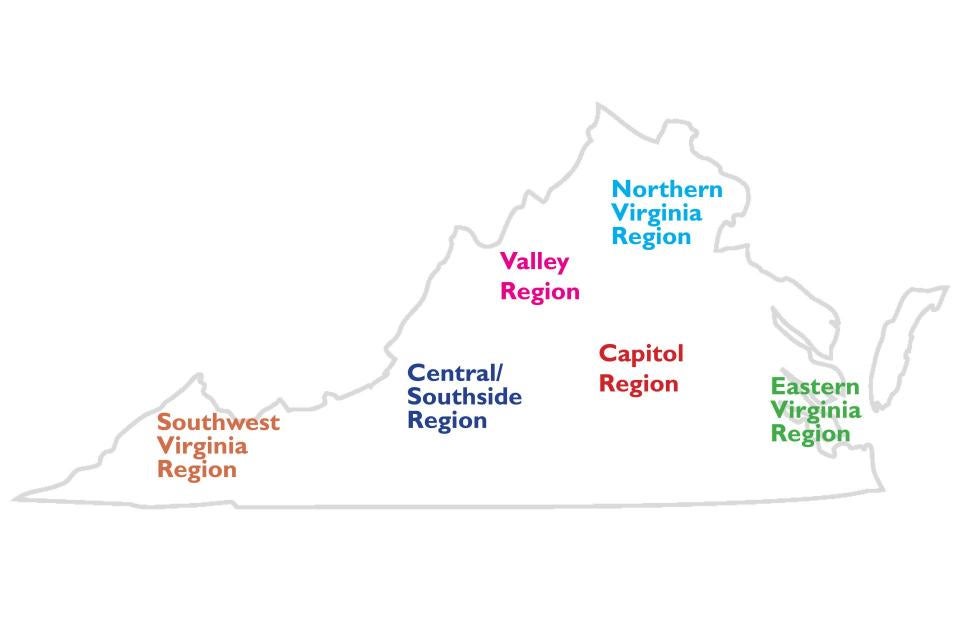 Congratulations to the 2023 Winners!
Each of the six regional winners received a $2,500 college scholarship. These students were entered into the statewide contest for a chance to win an additional $5,000 scholarship as the overall winner. There were also six honorable mention winners who each received a $1,000 college scholarship.
Congratulations to the following students and bank hosts:
Statewide & Capitol Region Winner: Carson Wang, Maggie L. Walker Governor's School, Hosted by Village Bank
Capitol Honorable Mention Winner: Simi Chakravarty, Maggie L. Walker Governor's School, Hosted by Village Bank
Central/Southside Region Winner: Danielle Syrek, Jefferson Forest High School, Hosted by Bank of the James
Central/Southside Honorable Mention Winner: Leah Andrews, Altavista High School, Hosted by First National Bank
Eastern Virginia Region Winner: Selah Longchamp, Bethel High School, Hosted by C&F Bank
Eastern Virginia Honorable Mention Winner: Samuel Baker, Northumberland High School, Hosted by Blue Ridge Bank
Northern Virginia Region Winner: Kaeli Rits, Homeschool, Hosted by Burke & Herbert Bank
Northern Virginia Honorable Mention Winner: Neal Love, Fairfax High School, Hosted by MainStreet Bank
Southwest Virginia Region Winner: Baleigh Belcher, Patrick Henry High School, Hosted by The Bank of Marion
Southwest Virginia Honorable Mention Winner: Zane Johnson, Honaker High School, Hosted by New Peoples Bank
Valley Region Winner: Nicholas Hayden, Millbrook High School, Hosted by United Bank
Valley Honorable Mention Winner: Ashley Truban, John Handley High School, Hosted by F&M Bank