2023 International Women's Day
A Fireside Chat with Cathy Nestrick, American Bankers Association

International Women's Day is a global holiday celebrated annually on March 8th to commemorate the cultural, political and socioeconomic achievements of women.
The theme for 2023 is #EmbraceEquity. Equity isn't just a nice-to-have, it's a must-have. This year's theme is Embrace Equity. Moving towards gender equity isn't limited to women fighting the fight – allies are incredibly important for the advancement of women. No matter who you are, we can – and have the responsibility to – join together to challenge gender stereotypes, call out discrimination and seek inclusion.
This year, the VBA, in partnership with the VBA Executive Women in Banking Peer Group, is excited to offer a fireside chat with Cathy Nestrick, Senior Director, Women's Leadership Initiative & DEI.
Meet the Speakers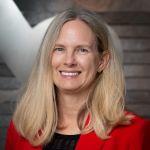 Cathy Nestrick, American Bankers Association
As ABA's Women's Leadership lead, Cathy is responsible for providing guidance and thought leadership, developing resources and tools, and helping our member banks with their women and allies initiatives. Cathy came to ABA after she transitioned from a legal career, first as a law partner in a Midwest firm where she represented banks and other businesses, and later as the Vice President and General Counsel of a global manufacturing company where she also founded the first Office of Diversity and Inclusion. She received a bachelor's degree in economics from Hanover College, a law degree from Indiana University, and a certificate in Diversity, Equity, and Inclusion in the Workplace from the University of South Florida. Cathy co-founded the Parity Podcast focused on the equitable advancement of women.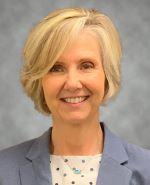 LeAnne Emert, Benchmark Community Bank LeAnne is a 34-year banker who began her career after graduation from Longwood University as a Management Intern for Central Fidelity Bank. It was there she gained a passion for retail banking grounded in the formula of customer-centric relationship building. Twenty years ago, she made best decision of her career to join Benchmark Community Bank and the environment of community banking. Today, she serves as Benchmark's Executive Vice President and Chief Banking Officer and continues to fulfill her joy of retail banking coupled with oversight of retail training, marketing, facilities and the bank's alternative investment program. As a community banker, she believes involvement with non-profit service goes hand in hand. LeAnne has had the opportunity to serve with Habitat for Humanity, Piedmont Senior Resources Area on Aging, the Southside VA Family YMCA, and her local fire department auxiliary. LeAnne is presently serving as a member of the VBA Retail Executives Committee and is a member of the Executive Women in Banking Peer Group. She is a native of Charlotte County and a resident of Prince Edward County where she lives on a cattle farm with her husband, David. She is also a proud mother of two adult sons who live in Richmond, VA and Garner, NC. LeAnne will readily share that becoming a banker has been the best career decision. She is thankful for the journey and the ability to be part of a team that makes an impact in the lives of their communities.
Register Today
Register for this FREE event today here. Upon registering, you will receive an email with the information to access the webinar on March 8th.
Don't forget to organize a watch party with your co-workers – the more the merrier!
Get Into the Spirit with International Women's Day Swag
Show your pride and unity as you celebrate the women in your life (or yourself) by:
Wearing purple (the official color of International Women's Day) on March 8th
Purchase an International Women's Day pin here and join bankers from across the state in wearing them on March 8th
Order an official International Women's Day 2023 event pack here
Download selfie cards and event save-the-date posters
Share the Spirit!
Be sure to share pictures of your team at your watch parties and wearing their International Women's Day swag with the VBA! Email your pictures to Monica McDearmon and be sure to tag the VBA – @vabankers – on social media.