2022 Lending & Credit Conference Recap
October 24-25, 2022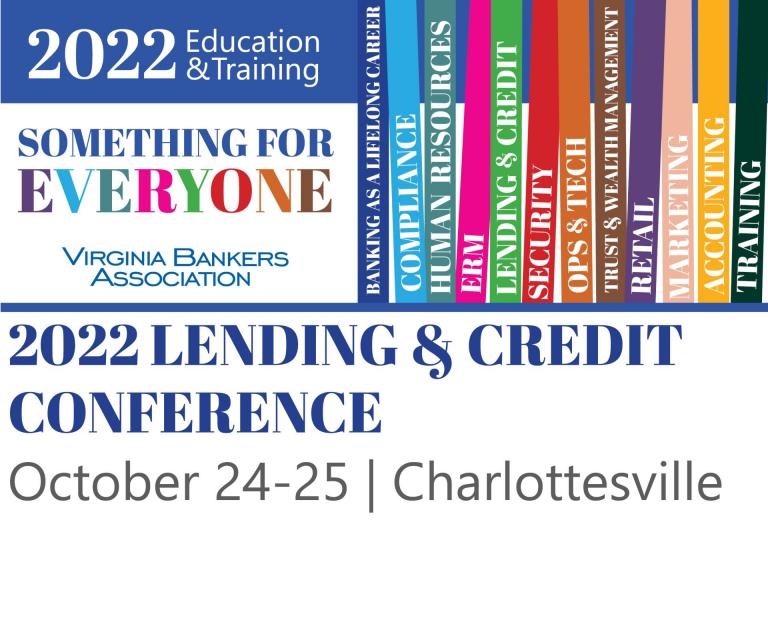 Nearly 120 bankers and industry partners joined us in October for the 2022 Lending & Credit Conference. This event provided educational and networking opportunities through a combination of general sessions and peer group discussions.
Session & Speaker Information
Economic Update Ryan Price | Virginia REALTORS®
Stacking the Deck in Your Favor: Secrets to High-Performing Banks Robb Rempel | Haberfeld
Talent Strategies Janet Duncan | Warren Whitney
What is next for Banking & Fintech? Nancy Schneier​ | Vikar Technolgies, Inc. & Bill Kroll | The Casey Group
Environmental, Social & Governance (ESG) Factors in Lending & Credit Heather Romagnoli | Sandy Spring Bank & Samantha Norquist | Forbright Bank
Industry Update Matt Bruning | Virginia Bankers Association
The State of the Mid-Atlantic Commercial Real Estate Market Michael Cobb | COSTAR
Engineering Success by Engineering a New Mindset Nikki Dixon-Foley | FutureSYNC International
Thank You to Our Sponsors!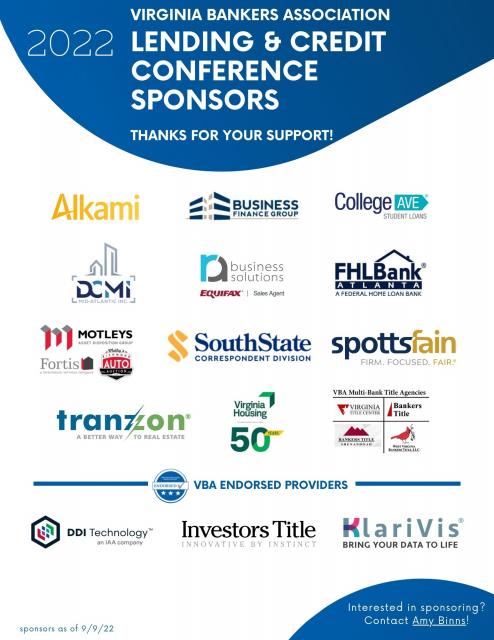 Pictures from the Event