Leton's Legacy
Insights - April 2021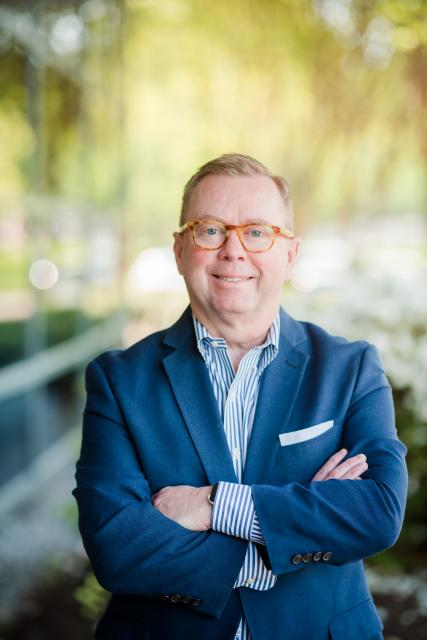 Thirty years ago, when VBA Chairman-Elect Leton Harding, now President & CEO at Powell Valley National Bank, was a young VBA staffer, one of the many hats Leton wore was to serve as the staff lead for the Young Bankers Section (YBS), known today as VBA Emerging Bank Leaders. As an active member of the YBS, I remember well the conversation a few of us had about the idea of a Bank Day, where high school seniors would shadow in banks across the state for a day, which indeed became a reality. Under Leton's leadership and with support from VBA CEO Walter Ayers, the VBA had a General Assembly resolution introduced in 1991 that designated the third Tuesday of March as Bank Day in Virginia – a day for Virginia banks to tell the story of banking to high school seniors.
Both the YBS and Bank Day waned from the mid 1990s through the mid 2000s, in the wake of so much industry consolidation. Leton again played a key role as part of a task force the VBA assembled to consider re-establishing YBS, which led to a reinvigorated Bank Day program – this time with scholarship money from the VBA Education Foundation – starting in 2011. Since then, the Foundation has awarded $218,000 in scholarships to 103 high school seniors, including this year's $29,000 that will be awarded this spring to twelve students. The statewide winner will receive a meaningful $7,500 scholarship and – as part of our 30th anniversary of Bank Day celebration – the runner-up will receive an extra $3000 over their regional award of $2,500. We are grateful for the VBA member banks that make these scholarships possible through their support the VBA Education Foundation's annual fund campaign.
Leton has come full circle, from a VBA Staff member who made a real impact in his seven years there, to a banking leader who in June will become VBA Chairman. The Bank Day program is just part of Leton's legacy that benefits Virginia banking; he's clearly still working on his legacy of industry leadership!