2020 Virtual Bank School – 3rd Year Class

Curriculum Schedule
Each year, the classes build upon the previous year(s) culminating in the final Bank School experience - the BankExec Simulation. Learn more about the overall Bank School curriculum and the Bank School Pyramid here (click the "play button" in the bottom right corner to start the video).
2020 Virtual Bank School Schedule - 3rd Year
If at all possible, please connect via computer audio (computer speaker/microphone, earbuds or other headphones plugged into your laptop) rather than dialing in by phone. If you must dial in, you can access the toll free number and session info in the following link:
Graduation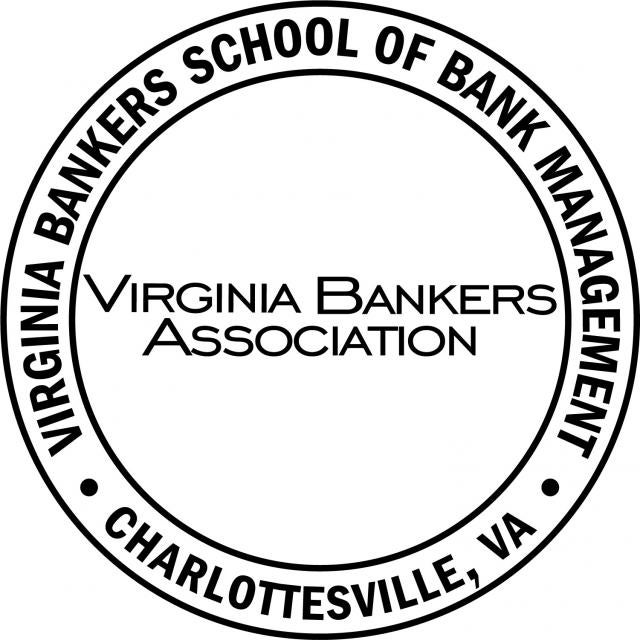 View the recording of graduation here.
Graduation will be held Friday from 12:30-1:15. Graduates will be asked to join the ceremony by NOON on Friday to check attendance and iron out any technology issues. We will begin the broadcast promptly at 12:30.
Please share this registration link with any family members or colleagues that you would like to invite to graduation. They will receive an email from Zoom that includes a calendar invite and link to join the ceremony. Please DO NOT share your unique panelist link with your guests. Please note – 3rd year students do NOT need to register for graduation.
Student Info
Faculty & Fellows Info
Faculty & Fellows Contact Information
In the Classroom
Course Materials
AJ Duke – CAMELS
Pre-Reading:
Class Materials:
Dr. Ed Seifried – Asset/Liability Management
Elena Loutskina – Frontiers of Fintech
Pre-Work:
Please answer the following questions with the help of Google or YouTube:
What is FinTech?
Find a cool Fintech company and be prepared to tell us quickly (you will be grilled about your choice at the start of the class):

Name of the company you selected
What does the company do?
Why did you pick this particular FinTech company?
Does it affect the activities of your bank? (does not have to affect your employer)
Premium questions:
What is Open Banking?
What is an API?
In-class Materials:
General Session Recordings
Monday - Convocation and Banking Leadership Panel
Tuesday – Leading in Difficult Times
Wednesday – Economic Update
Thursday – The Art of Innovation
Bonus Recording – Dr Ed's 1st Year session (thursday, July 30th)
Thursday's Recording (Password: e.Y*g5zh)
BankExec
Class of 2020 BankExec Teams - Final
BankExec Pre-Work
Final BankExec Presentation
VBA Staff Information
Technology
Newsletters
3rd Year Charity
Your class has chosen the organization ReadyKids as their charity for 2020. Even though we can't gather to raise money for this cause, the hard work of your class officers and your classmates is allowing Bank School students to make a difference and virtually support ReadyKids.
ReadyKids mission is simple…to get kids ready for life. By providing counseling, family support and early learning opportunities, ReadyKids provides programs for both the kids and those who care for them.
During our week together, there are two ways to support this great organization as they help kids stay safe, healthy, and prepare for school:
Gifts-in-kind*: ReadyKids created an Amazon wish list specifically for the VBA Bank School. Click here to access the list to order supplies directly for the organization and the children it serves.
Donations*: If you would prefer to provide a monetary donation, please click here.
Facebook/Contest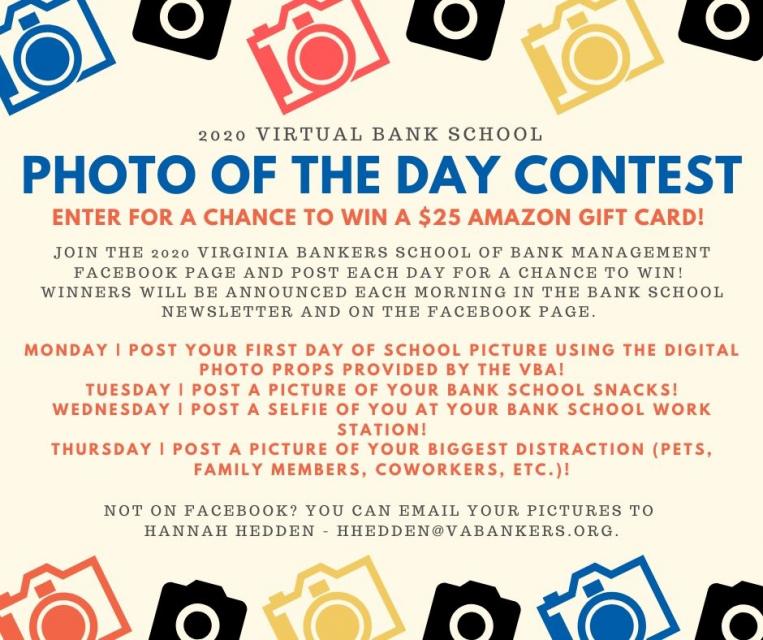 Join the Bank School Facebook Page!
Digital Swag
Bank School Cocktail-Mocktail Recipes
Bank School Spotify Playlist – favorite songs from our faculty, fellows and staff. Send us songs to add.
From Iphone/Tablet:
Go to the app store and download the Spotify app
Log in or create a free account using your email address
Click the link to the Bank School Playlist and it will bring it up in the Spotify app

Or search "Hannah Hedden" click on the profile and the playlist will be there

Shuffle the playlist and enjoy!
From Desktop/Computer:
Go to www.spotify.com/download
Download Spotify onto your desktop/computer
Look for the app in your downloads folder and double-click it
It will appear on your home screen as a separate icon
Log in or create a free account using your email address
Click the Bank School Playlist link and it will bring up the playlist directly

Or search "Hannah Hedden" click on the profile and the playlist will be there

Shuffle the playlist and enjoy!