VBA Annual Convention
The Cavalier/Marriott Virginia Beach Oceanfront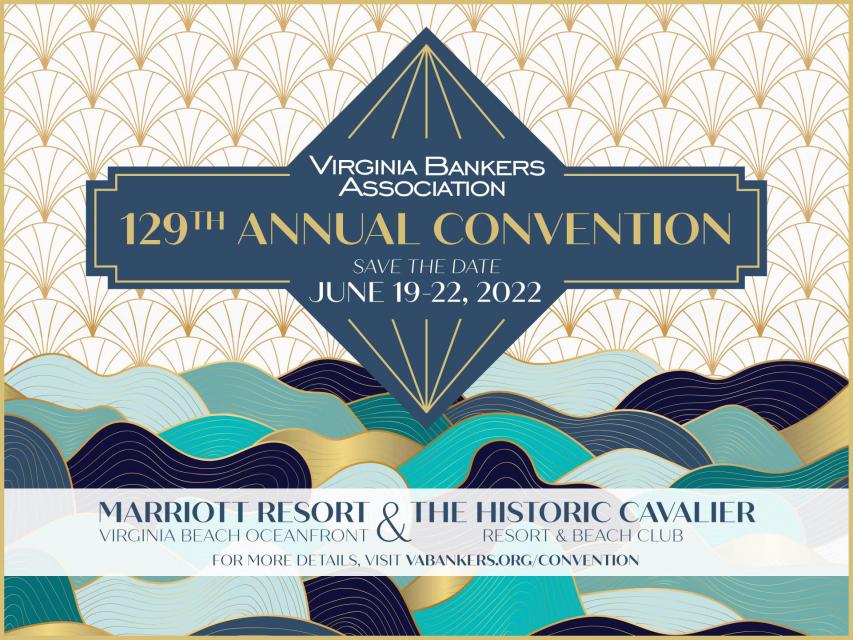 More than 310 bankers and industry partners attended the 128th Annual Convention at the Belmond Charleston Place in Charleston, SC from September 12-15, 2021. This year's Convention combined a great lineup of speakers on timely topics and networking. We were excited to finally come together, enjoy each other's company and educate ourselves on industry topics together.
View a full recap of the 2021 Convention here.
Save the date for the 2022 Annual Convention June 19-22 at The Cavalier/Marriott Virginia Beach Oceanfront.
More details will be announced soon!
Sponsorship Opportunities
Interested in sponsoring the 2022 VBA Annual Convention? Contact Amy Binns for more information. You can also review available options here.