Fairfax Academy Student, Sponsored by Burke & Herbert Bank, Wins 2nd Place in National Lights, Camera, Save! Video Contest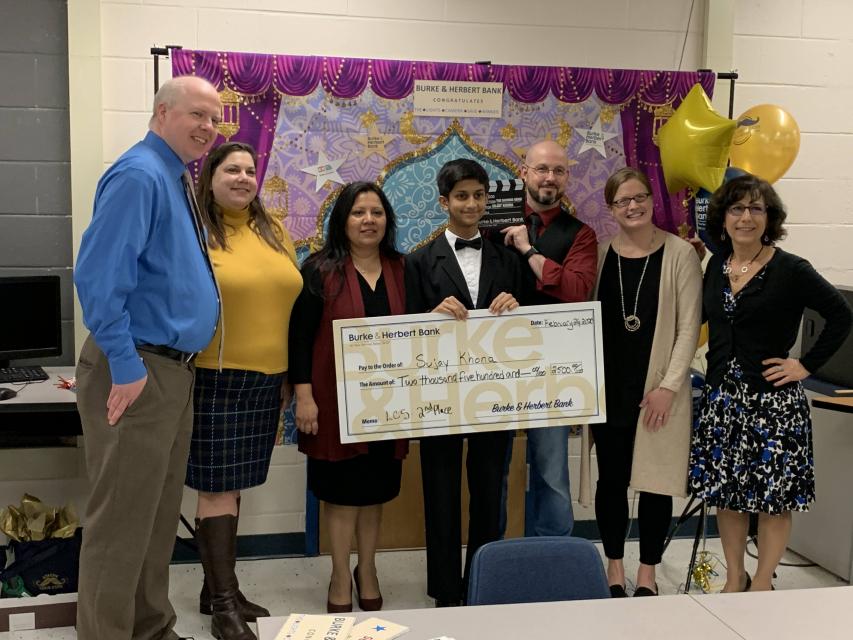 Congratulations to Fairfax Academy student, Sujay Khona, sponsored by Burke & Herbert Bank for winning 2nd place in this year's Lights, Camera, Save! video contest. Watch the winning videos here. View pictures from the celebration here.
Lights, Camera, Save! is a video contest that engages teens in educating themselves and their peers about the value of saving and using money wisely.
Video submissions are accepted annually from October through December.
Bankers with free registered participation receive access to the Lights, Camera, Save! resource page, containing everything needed to conduct a contest including marketing tools, submission forms and judging materials for your local contest.
# # #
About the Virginia Bankers Association
The Virginia Bankers Association represents banks of all sizes and charters and has served as the unified voice for Virginia's $615 billion banking industry and its 42 thousand employees since 1893. To learn more about the VBA, click here.