Lights, Camera, Save!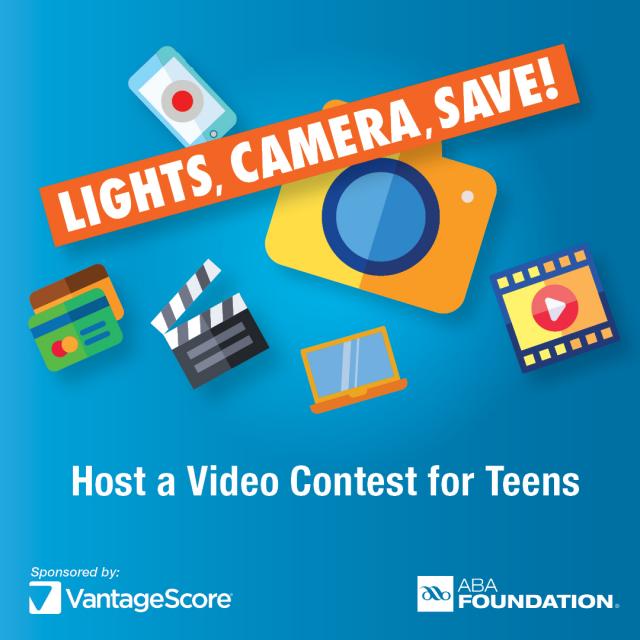 Lights, Camera, Save! is a video contest that engages teens in educating themselves and their peers about the value of saving and using money wisely.
Registered banks host the local round of the contest. Winners of each bank-hosted contest will compete in ABA Foundation's national competition. The top four national winners will be awarded with cash prizes of up to $5,000 toward their money savings goals.
Bankers with free registered participation receive access to the Lights, Camera, Save! resource page, containing everything needed to conduct a contest including marketing tools, submission forms and judging materials for your local contest.