VBA State Legislative Meetings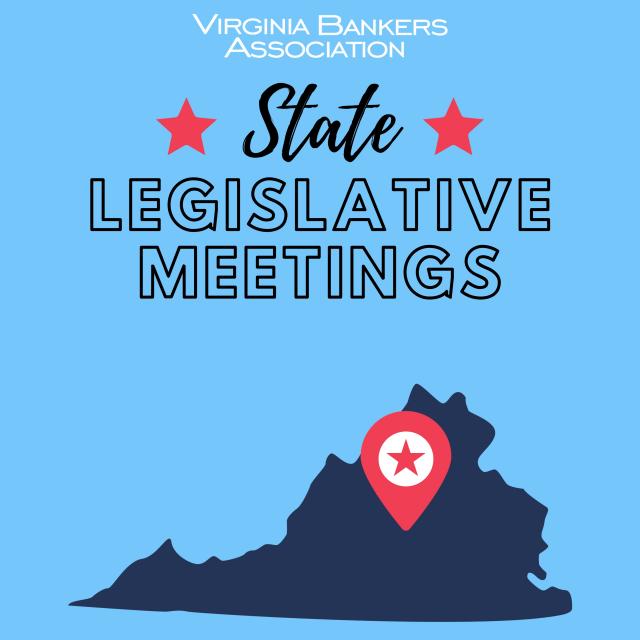 Each fall, the VBA holds meetings across the state with various state and federal legislators. These meetings provide an opportunity for us to review important industry issues with our representatives and for you to get to know your state legislators, hear their updates and ask them your questions.
There is a $45 registration fee for each meeting that includes either breakfast or lunch with your local representatives.
Click on the link below to register for the event in your area!
Harrisonburg: October 5

Breakfast; 8:00-9:30 a.m.
Hotel Madison & Shenandoah Valley Conference Center – 710 S. Main St.

Northern VA (McLean): October 13

Breakfast; 8:00-9:30 a.m.
Capital One Tower – 1600 Capital One Dr.