Teach Children To Save Day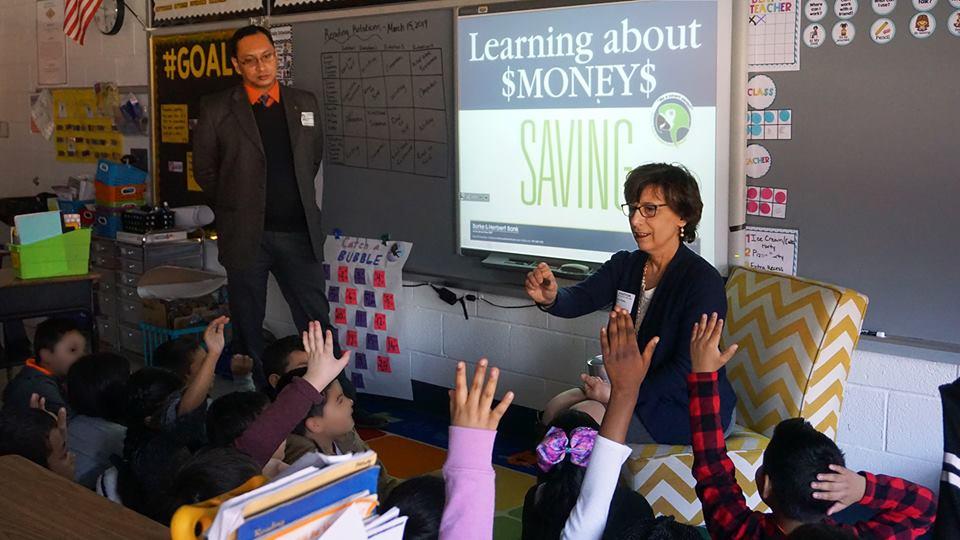 The American Bankers Association established Teach Children to Save Day to spotlight the importance of teaching our nation's youth about saving money. This event occurs every April when bankers make presentations to students in grades K-12 about budgeting, saving, recognizing needs and wants, and how interest makes money grow. Virginia banks have been participating in Teach Children to Save Day since it began. Registration for the program is FREE to all bankers.
Teach Children to Save Day will take place on April 28, 2022 but bankers are encouraged to make presentations at any point throughout the year.
New in 2022! Help elementary and middle schoolers in your community learn good savings habits through free, banker-led outreach opportunities. Whether you raise financial awareness in your branch, through digital platforms, community events or virtual presentations, you can meet your audience where they are with ease. To celebrate our silver jubilee, we're pulling out all the stops! Get ready for the launch of new, engaging videos that cover topics that matter most to our financial education mission. Screen these videos whenever you'd like, and your K-8 audience will be at the edge of their seats.