Virginia Bankers Celebrate Juneteenth
June 19, 2022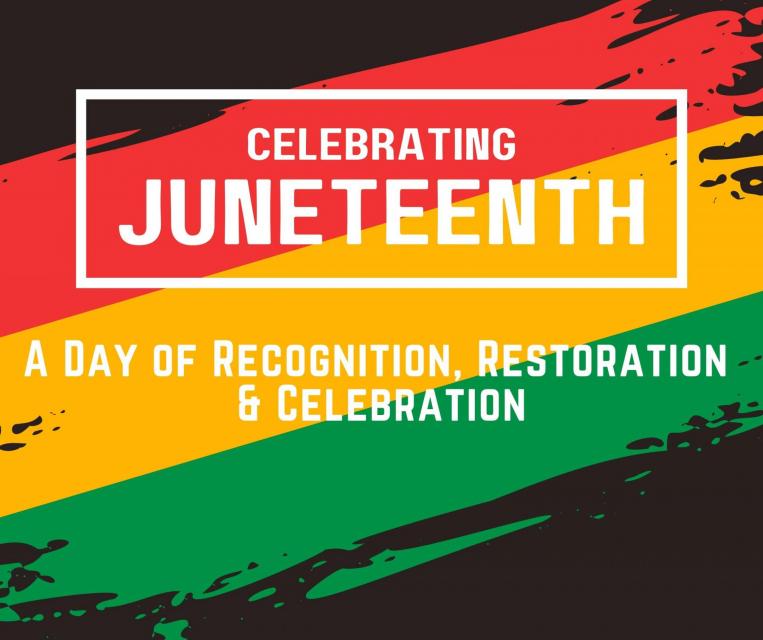 In recognition of Juneteenth, we asked the VBA DEI Council, "what does Juneteenth mean to you, personally?"

I see it as further acknowledgement that we should continue to respect each other as fellow human beings regardless of our demographics, attributes, or characteristics.

Juneteenth represents freedom for all enslaved people. It was a tremendous joy to see Juneteenth as a federal holiday last year. In addition, it reminds me that the needle still has a far way to go to see real equity for Black Americans.

This quote from President Barack Obama pretty much sums it up:
"Juneteenth has never been a celebration of victory or an acceptance of the way things are. It's a celebration of progress. It's an affirmation that despite the most painful parts of our history, change is possible – and there is still so much work to do."

The observance of this holiday gives me hope that there is, and still can be, positive change as we acknowledge the past to mend some of the hurts that have lingered over time. Positive changes are taking place and we all need some positivity to cling to these days.

I grew up in Fort Worth, TX, where we celebrated Juneteenth annually with parades, festivals, church services and community volunteer events. As a child, I understood it to be a day of REAL importance, as it was the celebration of the final notice of emancipation for the enslaved people of Texas. As a descendant of enslaved people in Georgia, I was grateful for the celebration of Juneteenth and all that it represents, even as a young child. I remember fondly serving as the Juneteenth Queen for a Historically Black Fraternity's float for Fort Worth's Juneteenth parade my senior year in high school. Juneteenth was a celebration akin to the Biblical Year of Jubilee celebrations, which occurred every 50th year; during which slaves and prisoners would be freed, debts would be forgiven and the mercies of God would be particularly manifest. I am grateful that we now have a national day of celebration and pray that this is the beginning of a move towards truly valuing and leveraging the beautiful and rich diversity of people and heritage (acknowledging and appreciating the sometimes painful histories) that make our country the greatest on earth. Deceased and first Black U.S. Supreme Court Justice, Thurgood Marshall, summed up what I hope will be the outcome of the national conversations that will occur as a result of this inaugural national Juneteenth holiday:
"America's diversity offers so much richness and opportunity. Take a chance, won't you? Knockdown the fences, which divide. Tear apart the walls that imprison you. Reach out. Freedom lies just on the other side. We shall have liberty for all."

The formal start of all people living in the United States being welcomed to share the title of being an American.