Prioritizing the Priorities
Insights - March 2022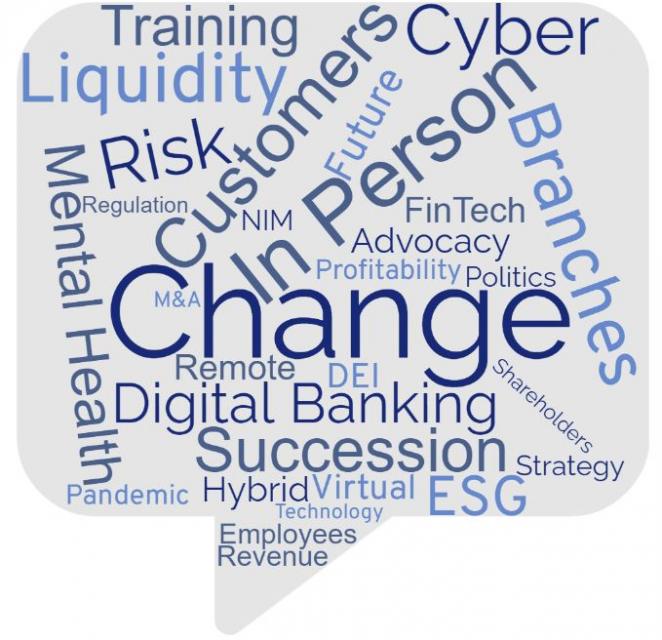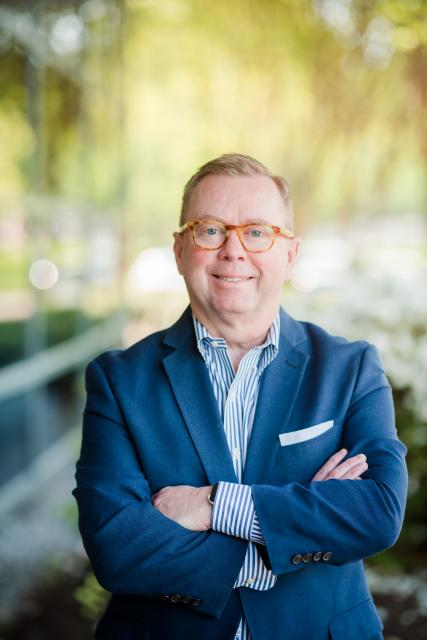 At our recent VBA Connect|Protect Experience Launch Event, the nearly 150 bankers in attendance had a great discussion with each other and with me about top industry priorities. I showed them the word cloud above and identified the challenge in how to weigh each word (i.e. priority) and how to know if these were indeed the right words/priorities to reflect the current state of the industry. What I do know is that with the past two years in mind, we are all juggling more priorities than ever.
At their tables, our bankers – who represented retail, marketing, human resources, training, operations, IT, compliance and risk – identified what they felt were the top three priorities from the word cloud and also one priority that was missing altogether. Table reports yielded a wealth of insights and some clear themes. From the word cloud, the words most often mentioned were change, customers, employees, strategy and training. The collective sense was that we are in a time of immense change, so it's important to focus on how that impacts employees and customers. Change also means training is more important and that having a clear strategy is likewise vital.
When we turned to what words/priorities were missing from the word cloud, top mentions included culture, communication, adaptability/flexibility, results and resiliency. The Great Resignation also came up, along with employee recruitment and recognition – the latter hopefully countering the former as much as possible. While we had mental health in the word cloud, the group added employee well-being, to include mental, physical and emotional health. These were all great and important additions to our long list of top priorities.
Finally, one table pointed out that the word team was missing from the word cloud and my goodness, what a big miss! Teamwork has been more challenging these past two years, as we have adjusted in many cases to remote and/or hybrid team meetings and interactions. In the process, we have had to learn new ways of communicating, working together and supporting each other.
When the discussion on teams came up, my first thoughts were about the VBA team, which, like all of you, has adjusted so well to a new and different work environment. The team has handled going from in-office to remote then to hybrid work and taking in-person events to virtual, then back and forth between the two, and doing it all extremely well even when we have been short staffed as a natural part of employee retirements and departures. I am most grateful to our entire VBA team for their outstanding work during this time of significant change.
Prioritizing the priorities is challenging, yet so important to do. I appreciate the great conversation and feedback that came out of the Connect|Protect Experience Launch Event and look forward to future discussions as we all strive to move forward in a way that benefits all stakeholders.