Persistence Matters
Insights - August 2022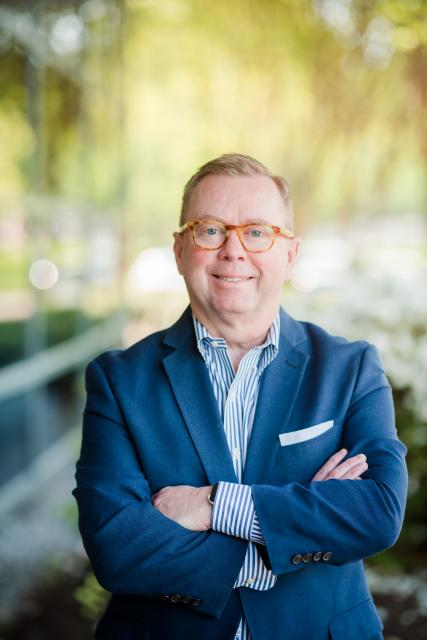 In his address at our recent Bank School graduation ceremony, VBA Chairman Chris Bergstrom shared a famous Calvin Coolidge quote that begins with the phrase, "Nothing in this world can take the place of persistence." The quote certainly resonated with a graduating class that persisted through three different versions of the Bank School resident session: virtual in 2020; in Charlottesville, but not on campus at UVA, in 2021; and finally on campus at the Darden Graduate School of Business last month.
Persistence also plays a key role in VBA advocacy, where it's always important to be persistent, consistent and to keep a long-term view of how best to promote and protect the banking industry we serve. Having been founded 129 years ago by Virginia bankers who saw the wisdom of banding together for unified industry advocacy, the VBA has certainly shown persistence and staying power over the long term. And, by VBA, I refer to all the past and current bankers and VBA staff members who have partnered to accomplish our mission.
When bankers unify through the VBA, things happen. When you show up in Richmond, in Washington or in legislative districts, legislators see this unity in action, and it makes an impact. When the VBA sends a comment letter to regulators, speaking on behalf of over 45,000 bank employees in Virginia, the regulators take note. When bankers support VBA BankPAC so strongly that we surpass our campaign goal and our challenge goal, it speaks volumes about an engaged industry that is focused on keeping banks best positioned to continue serving their customers and communities extremely well.
Persistence kept bankers working anything but "bankers' hours" during the early months of the pandemic, when making as many Paycheck Protection Program loans as possible – to save as many jobs as possible – made a real difference. That same persistence had bankers working with struggling consumers and small business owners to extend loan payments, as well as volunteering with and providing financial support to non-profits that were doing the same.
It's safe to say that persistence, as a trait, has taken on new meaning during these past few years – a good outcome from a challenging period that should serve us well for a long time to come. We truly never know what is around the next corner, but perhaps we now know we'll have the persistence to address future challenges with more confidence – and that matters.