Moving the Industry Forward: Michelle Austin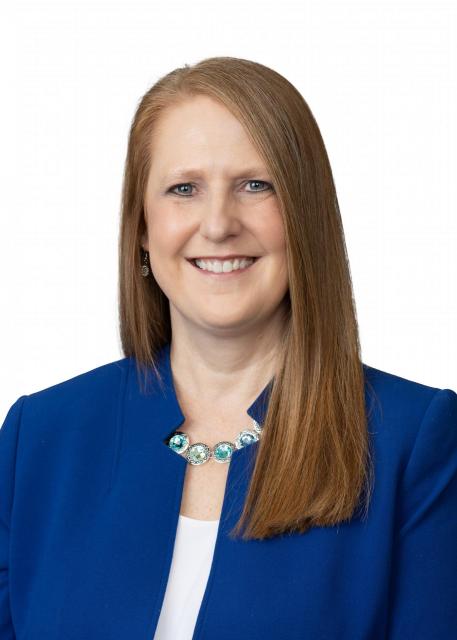 Bank of Botetourt recently announced Michelle Austin has been promoted to Executive Vice President and Chief Operating Officer. She also serves as the bank's CFO. Michelle is a founding member of the VBA Executive Women in Banking Peer Group and is a strong supporter of the VBA and Virginia's banking industry. In this feature Q&A, we invite you to learn more about Michelle, her path to success and her passion for elevating women in the banking industry.
Tell us about how you got to where you are today professionally.
I knew I wanted to be a banker at a pretty young age. That career path was solidified when I took "Money & Banking" in college. My college internship landed me at Bank of Botetourt (called Bank of Buchanan in 1991 when I was a college sophomore). Through a lot of hard work, natural curiosity, education, great mentors, and a supportive Board of Directors, I navigated a career path. I became CFO at age 33. I was green but determined. I am grateful for the opportunities I have had as a community banker.
If you had to describe your life in three sentences, what would you say?
I decided to do it in 3 bullet points!
I studied and worked hard.
I've been kind, probably to a fault.
The rest is still unwritten.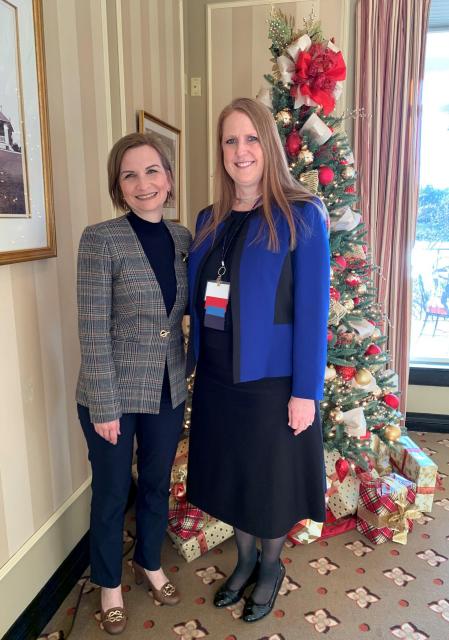 How do you define success?
I have used this definition since my college days: Success is meeting the challenge beyond each accomplishment.
Who has served as a mentor to you? Do you have any peers you consider mentors and how important has a peer network been to your career growth?
My professional mentors are H. Watts Steger, III, Retired Chairman, President & CEO of Bank of Botetourt and G. Lyn Hayth, III, CEO, Bank of Botetourt. Watts was my mentor for 17 years. He taught me how to be a community banker. I was 19 years old when I first sat down across from his desk and told him I wanted to come work for his bank. I am grateful for his willingness to not only to transfer knowledge but to lead by example. Lyn has been my mentor of emotional intelligence and practicality. He reads situations and people well. And he has taught me the art of picking my battles. My spiritual mentor is Amanda B. Peay. Amanda is also a banker at Bank of Botetourt! She is my spiritual role model. Whenever life has taken an unexpected turn for me, she is there with sage spiritual advice. I always seem to find myself in unique situations and Amanda's wisdom always helps me with personal growth. I would be lost without her! Peer networks are so important. I can't express enough gratitude to the VBA for fostering these networks. The VBA CFO Committee has been so meaningful in my career. I just feel like we literally click when we come together. There are too many names to mention, but the current and former CFOs know how special they are to me! The Executive Women in Banking group at the VBA continually inspires me to do more, give more, and to push more. These women are amazing.
Where do you find inspiration and motivation both personally and professionally?
I can attribute my upbringing for my strong work ethic and desire to succeed. Like most kids/teenagers I did not realize how fortunate I was to have parents who were present for every event, ball game, and special moment of my life.
From whom do you actively solicit feedback and how has the feedback impacted your career?
My mom is my biggest cheerleader. Sometimes I just need a few simple words from her to re-focus, re-direct, or re-energize.
How much do you separate your personal life from your career life? Why?
It's all intertwined, and I accept and embrace it that way.
Some say that "done is better than perfect"? Do you agree or disagree and why?
I agree 100%! A mantra I live by is "Never let perfect stand in your way of being very, very good."
What would you do with it if you had an extra hour in the day all to yourself? How do you reward yourself after a long day?
My favorite indulgence is a massage. I have the best massage therapist in Virginia, right here in Botetourt County!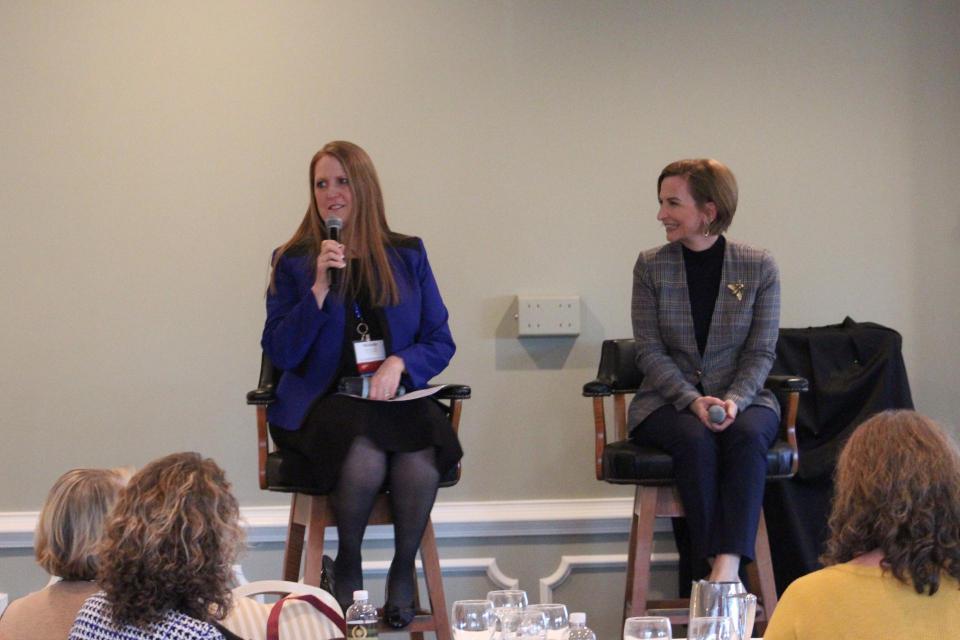 What do you think women in the banking industry can do to support other women?
Women need to lift each other up more. Take time to encourage a less seasoned female banker. Take time to challenge a female employee to go to bank school, finish the college degree, or lead a new project. Then, write the letter of recommendation, make time to talk about the bank school assignments, and help highlight her accomplishment to her supervisors.
What resources do you lean on or leverage for knowledge, support, networking, etc. that you would recommend to other women in the industry?
I am a believer in lifelong education. But you have to seek the educational opportunities. Women need to stay abreast of current banking issues. Sign up for the VBA and ABA newsletters. Keep up with legislative issues facing our industry. Take time to write your legislators. And take advantage of opportunities to network with other bankers.
Morning Person or Night Owl or Both?
I am NOT a morning person! I do try to abide by the same sleep schedule during the week. But don't call me before 9 a.m. on Saturdays!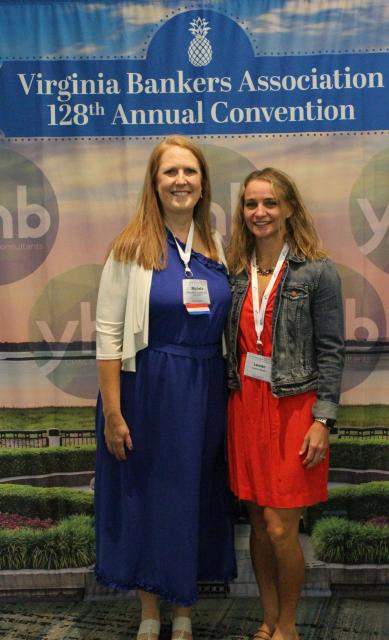 Favorite Book:
I will answer what I am currently reading instead. I am currently reading The Silver Chalice by Thomas Costain, published in 1952. New York Times Best Seller in 1952-53. It's been a hard read but I promised my BFF that I would read it! Up next is Gracism: The Art of Inclusion. Bank of Botetourt is considering it for our next optional Book Club.
Current Favorite TV Show or Movie:
Schitt's Creek and Young Sheldon
Favorite Vacation Destination:
Bar Harbor, Maine
Work Item You Cannot Live Without:
My ten key desk calculator
Last Thing You Listened to on Spotify (or similar app):
I Won't Back Down - Tom Petty
First Thing You Do When You Wake Up:
Feed the 6 pets who woke me up at 5 a.m.
Last Thing You Do Before You Go to Bed:
Pray!!!
Things you would be surprised to learn about me:
I am the youngest of 17 grandchildren on the Austin side of the family. The eldest of the 17 was the guitar player for Lynyrd Skynyrd. (Think guitar intro to Sweet Home Alabama)
I survived a hot air balloon-tipped landing in New Mexico.
I survived meningitis in 2009.
I've been in an air traffic control tower.
I snuck into the Cameron Crazie section of a Duke basketball game.