Mid-Atlantic Bank Executives Forum Sponsors
Thank You to our Sponsors!
Crowe
Jason Stockton, CPA, Partner
Email | (202) 552-8010
www.crowe.com
Crowe LLP is a public accounting, consulting, and technology firm that combines deep industry and specialized expertise with innovation. By listening to their clients, they learn about their businesses and the challenges they face. Their dedicated teams strive to deliver exceptional client service while upholding their core values and strong professional standards. They invest in tomorrow because they know smart decisions build lasting value for their clients, people, and profession. Crowe LLP's services include Audit, Tax, Advisory, Risk and Performance Consulting.


Elliott Davis
Josh White, Financial Services Group Leader
Email | (919) 783-7073
www.elliottdavis.com
Elliott Davis is a business solutions firm providing services to over 350 financial institutions across the United States, including 250 regional and community banks. Their team of over 100 professionals dedicated to the banking industry serves banks with audit, tax, advisory, and consulting services. These consulting and advisory services include internal audit, compliance reviews and monitoring, BSA/AML, information technology/cyber security, SOX/FDICIA assistance, credit services, data analytics, model validations, due diligence, process improvement assessments and plans, organizational consulting, and SOC reporting, among others.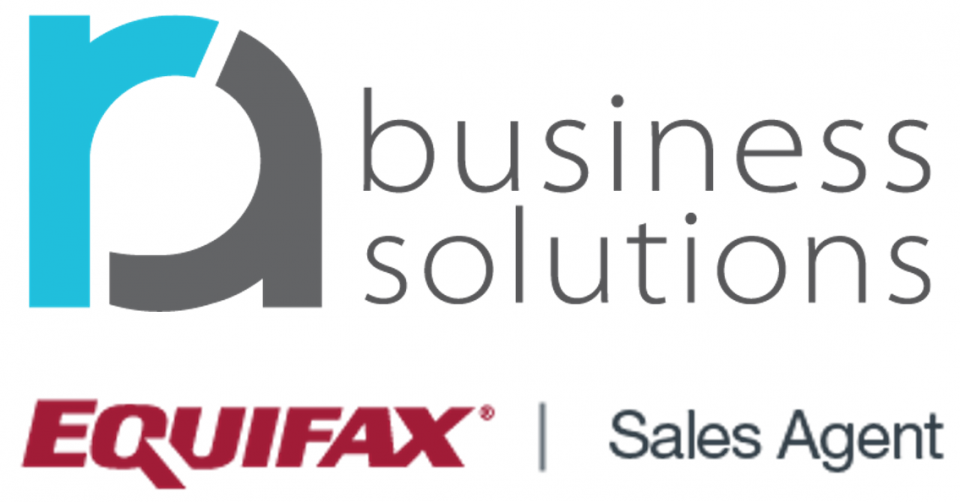 Equifax Sales Agent – RA Business Solutions
Amy Cardona, Vice President of Sales
Email | (757) 455-9387
Matt Boyer, Executive Vice President
Email | (757) 455-9326
rabsolution.com
Retail Alliance was founded in 1903 as the sole credit bureau in Hampton Roads, Virginia. It has been RA's mission to serve businesses in the Mid-Atlantic region as trusted advisors. The RA team provides lift by leveraging unparalleled Equifax data to power targeted solutions to mitigate risk, grow loans/deposits, and assist with ever changing compliance needs (CECL etc.).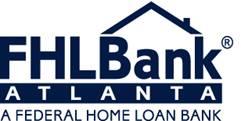 FHLBank Atlanta
Dan Brenton, Senior Relationship Manager
Email | (404) 888-8547
www.fhlbatl.com
FHLBank Atlanta offers competitively-priced financing, community development grants, and other banking services to help member financial institutions make affordable home mortgages and provide economic development credit to neighborhoods and communities. The Bank's members—its shareholders and customers—are commercial banks, credit unions, savings institutions, community development financial institutions, and insurance companies located in Alabama, Florida, Georgia, Maryland, North Carolina, South Carolina, Virginia, and the District of Columbia. FHLBank Atlanta is one of 11 district banks in the Federal Home Loan Bank System. Since 1990, the FHLBanks have awarded approximately $7 billion in Affordable Housing Program funds, assisting more than 990,000 households.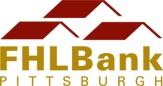 FHLBank Pittsburgh
Eric Slomer, Director, Marketing and Communications
Email | (412) 288-7694
www.fhlb-pgh.com
FHLBank Pittsburgh provides reliable funding and liquidity to its member financial institutions, which include commercial and savings banks, community development financial institutions, credit unions and insurance companies in Delaware, Pennsylvania and West Virginia. FHLBank products and resources help support community lending, housing and economic development. As one of 11 Federal Home Loan Banks established by Congress, FHLBank has been an integral and reliable part of the financial system since 1932.


Newcleus Bank Advisors
Zachary Low, Managing Director
Email | (215) 962-5821
www.newcleus.com
Newcleus – industry leading designers and administrators of comprehensive compensation, retirement, benefit, investment and finance strategies. Their personalized product selections, carrier solutions and talent retention programs optimize benefits and improve ROI. They ensure that client investments remain valuable by closely monitoring changes in product, tax and interest rates, and they pride ourselves on exceptional customer service. MINTS, their convenient and secure technology platform, manages your investments and insurance portfolio at no cost. Newcleus is the provider of choice for over 750 institutions, servicing more than 45,000 policies.


NEWGROUND
Scott Florini, Vice President of Strategy
Email | (314) 346-2102
www.NEWGROUND.com
NewGround is the industry leader in planning, designing, and building Branded Spaces for financial institutions, corporations, and retailers, and we have been for over 100 years. During this time, we have designed and built over 15,000 financial institutions consisting of headquarters facilities, operations centers, retail branches, branch prototypes, and branch rollouts. We employ over 140 employees across North America.


PNC Capital Markets, LLC
Richard Ferry, SVP/Managing Director, Financial Institutions Group
Email | (412) 672-9256
www.linkedin.com/in/richard-ferry21
www.pnc.com
As one of the nation's largest diversified financial services organizations, PNC delivers a comprehensive range of Capital Markets, Advisory and Banking solutions to help your financial institution solve today's challenges and pursue tomorrow's opportunities. PNC's Financial Institutions Group understands today's banking environment and will deliver the right financial resources tailored to your unique needs.


PWCampbell
Marshall Jett, Regional VP of Sales & Marketing
Email | (412) 737-2508
www.pwcampbell.com
PWCampbell, widely respected in the financial services industry, is a family-owned retail services and design-build firm. Founded in 1910, they provide retail branding, merchandising, technology solutions, planning, design and construction expertise to optimize branching efforts. They have the knowledge and expertise to develop and implement engaging, impactful and scalable solutions for every sized project.


S&P Global Market Intelligence
HD Jacobs, Director of Depository Sales, Strategy & Partnerships
Email | (434) 951-7710
www.spglobal.com
At S&P Global Market Intelligence, they know that not all information is important—some of it's vital. They integrate financial and industry data, research and news into tools that help banks track performance, identify investment ideas, understand competitive and industry dynamics, perform valuation and assess credit risk.


Strategic Resource Management, Inc. (SRM)
Dana Davis, Senior Vice President
Email | (704) 906-0440
www.srmcorp.com
SRM has unlocked $5+ billion of value for our clients in areas such as payments, digital transformation, core processing, artificial intelligence, and operational efficiency. To learn more, visit www.srmcorp.com and follow us on LinkedIn & Twitter. SRM (Strategic Resource Management) has helped 1,000+ financial institutions add more than $5 billion of value to their bottom line in areas such as payments, digital transformation, core processing, artificial intelligence, digital assets, and overall operating efficiency. SRM – now in its 30th year in business – has lowered costs, created revenue opportunities, increased productivity, and provided a competitive edge for clients in an environment of constant and accelerating change. Visit www.srmcorp.com for more information and follow us on LinkedIn and Twitter for timely and relevant insights.


The Baker Group
Ryan Hayhurst, President
Email | (405) 415-7200
www.gobaker.com
Since 1979, The Baker Group has helped our clients improve decision-making, manage interest rate risk, and maximize overall balance sheet performance. The Baker Approach utilizes software and products developed by The Baker Group Software Solutions combined with the firm's knowledge, experience, and advice. Our platform was developed to offer solutions that cover the entire balance sheet.


VISA
Angie Kiochandra,Account Executive, Mid-Atlantic Region, Community Financial Institutions
Email | (571) 439-7143
Emily Leach, Vice President, Mid-Atlantic Region, Community Financial Institutions
Email | (415) 686-9912
www.usa.visa.com
Visa Inc. is a global payments technology company that connects consumers, businesses, financial institutions, and governments in more than 200 countries and territories to fast, secure and reliable electronic payments. Visa operates one of the world's most advanced processing networks — VisaNet — that is capable of handling more than 65,000 transaction messages a second, with fraud protection for consumers and assured payment for merchants. VisaNet, our secure, centralized, global processing platform, enables Visa to provide financial institutions and merchants with a wide range of product platforms, transaction processing and related value-added services. Visa provides financial institutions with product platforms encompassing consumer credit, debit, prepaid, and commercial payments.
Key Facts:
Global public company (NYSE: V)
IPO date: March 19, 2008
Headquartered in San Francisco Bay Area, CA
Approximately 21,500 employees globally
Key global hubs: Foster City, Miami, Singapore, Dubai, London
Data Center Locations: Highlands Ranch, Colorado; Ashburn, Virginia; Basingstoke, UK; Singapore
FY2021 net operating revenue: $24.1 billion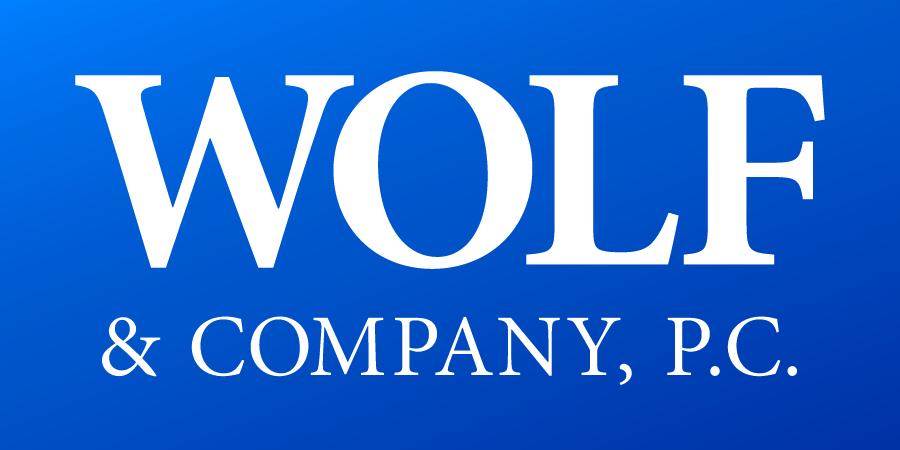 Wolf & Company, P.C.
Will Nowik, Principal, IT Assurance and Advisory
Email | (617) 261-8142
www.wolfandco.com
Wolf & Company is a national CPA and business consulting firm with a regional feel, providing assurance, tax, risk management, and business consulting services to nearly 400 institutions nationwide. With over a century of experience working with financial institutions, we pride ourselves on personalized client service and unparalleled guidance. Through our collaborative service strategy, we understand our clients' challenges and opportunities, and work with them to achieve their business goals while navigating potential obstacles.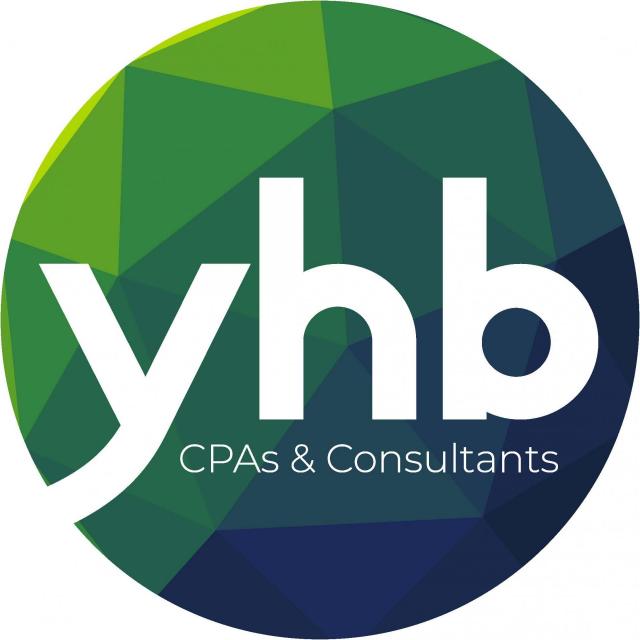 YHB
Contact
Email | Phone
www.yhbcpa.com
The YHB Financial Institutions Team takes a holistic approach to assisting community banks with growing, managing, and protecting their hard work. With over 300 professionals across 11 locations, they partner with many of the region's most trailblazing leaders and banks. They are passionate about making sure your bank has the tools and support it needs to thrive.