Member Spotlight: Alvin Payne, Atlantic Union Bank
Veterans Serving the Banking Industry, November 2022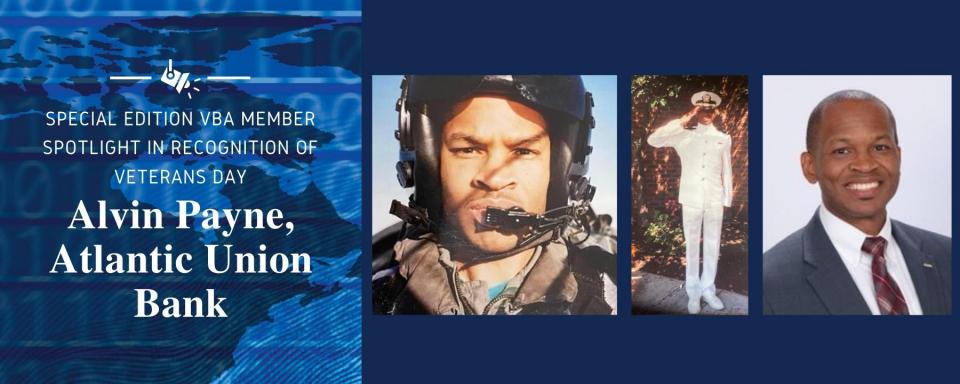 We were thrilled to be joined by Alvin Payne, business banking team lead at Atlantic Union Bank and current Virginia Bankers School of Bank Management student, for this special VBA member spotlight in recognition of Veterans Day. Alvin is a 1995 graduate of the United States Naval Academy and served five years in the US Navy before becoming a banker.
"The one thing that I would like everyone to know and understand is that every veteran – whether you know them or not – at one point in their life, they were willing to make a sacrifice for you and your individual freedoms. So whenever you see a veteran, please keep that in mind."
-Alvin Payne, Atlantic Union Bank
During this interview, Alvin discusses:
His path to becoming a banker
How he incorporates the values of respect, teamwork, service, personal excellence and accountability in his professional and personal life
How the banking industry can be attracting talent from nontraditional avenues
The inclusion and belonging initiatives at his bank
…and more!
Are you a veteran now serving the banking industry or do you know one? Let the VBA know here.
Click the image below or here to view the interview.
You can listen to the audio version of the interview

here.