2023 Virginia Reads One Book
Chapter Readings from Members of the Virginia Bankers Association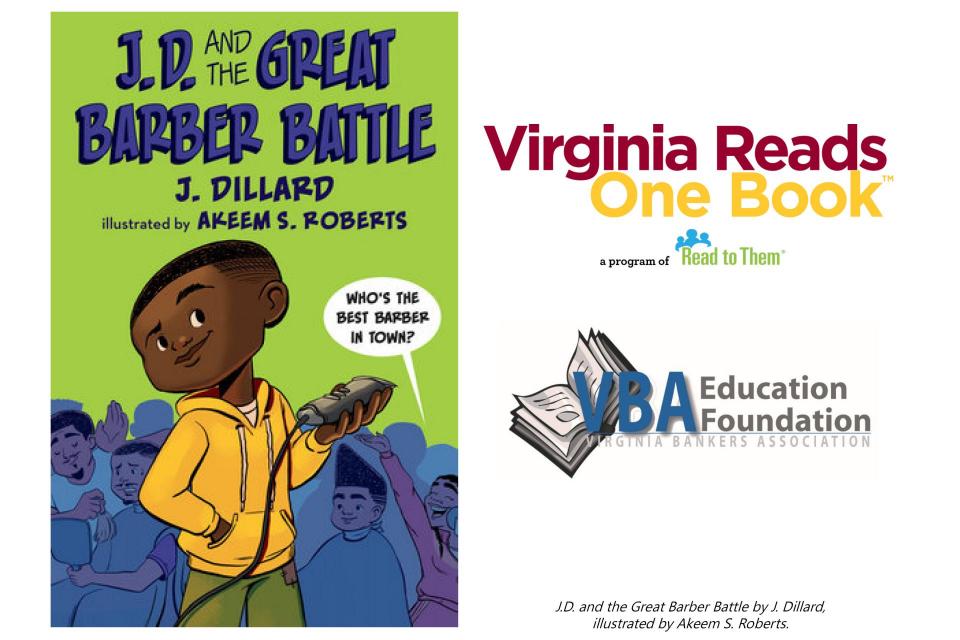 The Virginia Bankers Association Education Foundation and banks across Virginia are proud sponsors of the 2023 Virginia Reads One Book program. Below, you'll find chapter readings* from this year's title, J.D. and the Great Barber Battle. Simply click on the link of each chapter to watch and/or listen to the recording.
We hope you enjoy this year's book!
*The following readings are from J.D. and the Great Barber Battle by J. Dillard and illustrator by Akeem S. Roberts, copyright 2021. It is published by Kokila, an imprint of Penguin Young Readers Group, a division of Penguin Random House LLC. These chapters have been recorded with the permission of the book's publisher.