Virginia Tech Seeking Bank Partners for New Credit Corps, Designed to Help Fill Our Talent Pipeline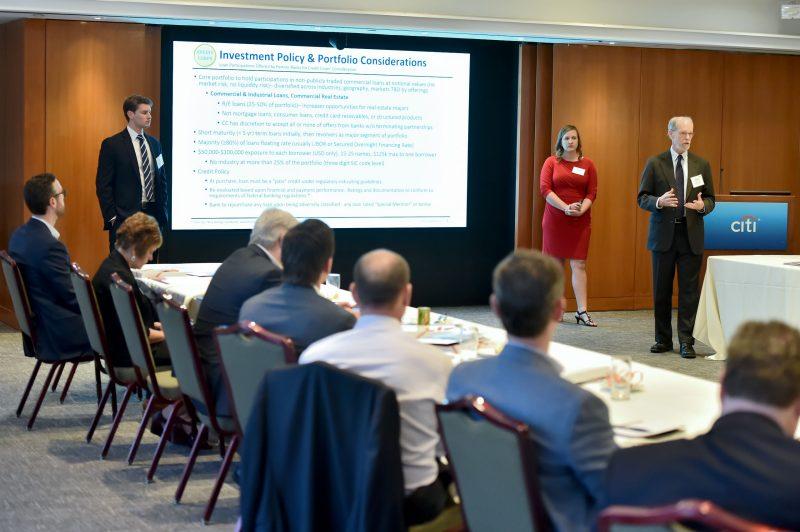 Virginia Tech has recently piloted an exciting new program, Credit Corps, in partnership with Atlantic Union Bank. The unique experiential learning program is aimed at enhancing students' skills in credit risk analysis, business analytics, teamwork, and portfolio management. By participating in this program, students gain experience in banking and risk management by participating in actual loans with their bank partner with real money from the Virginia Tech Foundation. Students will function as commercial loan officers with responsibilities including reviewing financial statements, interviewing management at the borrowing companies, identifying risk issues, and managing fund inflows and outflows, as repayments are made and new loans considered. In addition, students who complete the program will exit with a RMA Credit Risk Manager Certification.
"Credit Corps will prepare students for jobs and careers across a wide range of finance career paths and offer financial firms a pipeline of credit-savvy recruits with hands-on experience," said finance professor George Morgan, who led efforts to develop the program.
Virginia Tech is looking for additional bank partners for the future of this program, specifically for the Spring 2020 semester. If you are interested in learning more about this program and understanding what a bank partnership entails, please contact Dr. George Morgan or Dr. Fred Hood of Virginia Tech.
# # #
About the Virginia Bankers Association
The Virginia Bankers Association represents banks of all sizes and charters and has served as the unified voice for Virginia's $615 billion banking industry and its 42 thousand employees since 1893. To learn more about the VBA, click here.